Temples, Rough Trade East, September 27th
JON 'MOJO' MILLS catches a dynamic in-store show from returning stars TEMPLES
---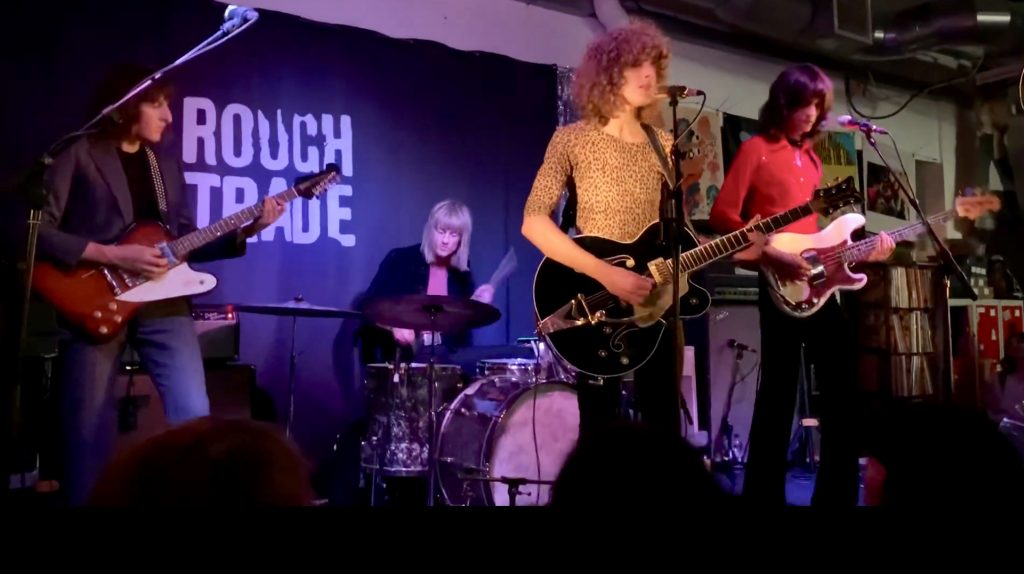 Temples have been around for seven plus years, they've toured extensively, released three albums (with this show marking the release of third album Hot Motion) . And get this, they're well and truly back. I'll be honest, the brand new album took me a few listens to get… and I'd heard how a recent show at Bristol Psych Fest was  nerve-wracked. I personally hadn't seen the band in years, but have always been a fan; eagerly anticipating each new release, and ardently supporting it. I even praised Volcano (that difficult second album), so expectations were high, but I was unsure I'd be getting primetime Temples, especially considering it was an in-store.
Well, all of my worst fears left the room as the band took to the stage. The sound was fantastic and Temples (who, as you know, tour the world) were perfectly at home on the kind of tiny stage they'd have started out on. They were confident, had presence and new member, drummer Rens Ottink, not only had the requisite cool, but also added a new dimension to the band with his solid backbeat. New album material sounded fresh and vibrant, yet also maintained that "brand sound" that the followers want. For me, the new material worked far better in the live arena than on record. Not that in studio form it's sterile or over-produced, it's not. There's just something more dynamic about the live experience. These new songs heralded a new chapter, and were magnificent.
I've seen Temples grow in popularity, ability and conviction since the 'Shelter Song' 45 dropped on my doormat. It filled me with the same rush as those other 2012 releases from Tame Impala, Jacco Gardner and Triptides. Temples were a band I knew I'd get behind.  So to see this, what can only be described as a revelatory show, was an absolute delight. Life affirming stuff. Old material was aired, allowing the new model of Temples a hearty repertoire to draw on. Show highlight may have even be a heavily West Coast meets Krautrock psychedelicised version of 'Mesmerise'. It was incredible.
Go and see them if you can. You won't be disappointed.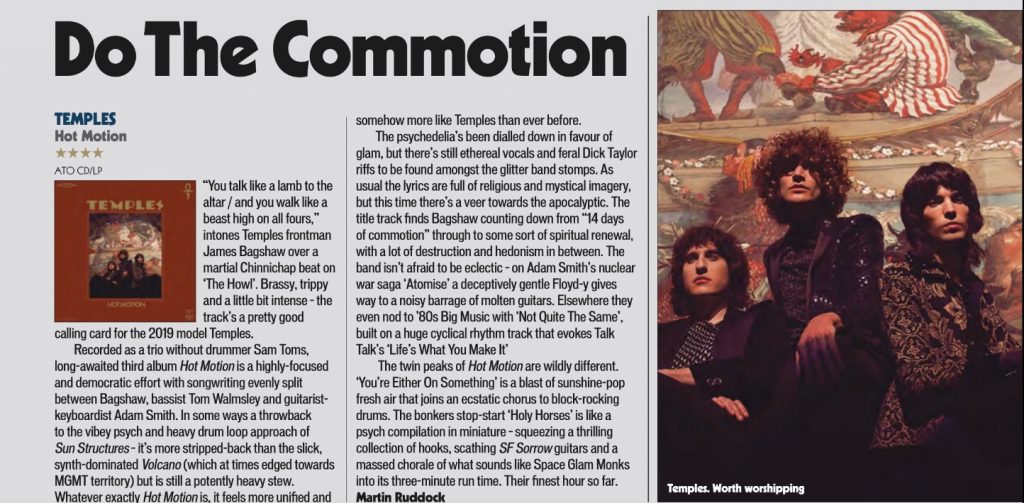 Buy Hot Motion here