Youngbloods: Neil Covered
Old friends and a kaleidoscopic progeny reimagine NEIL YOUNG's songs: the bridge, CAMILLA AISA builds it below
---
---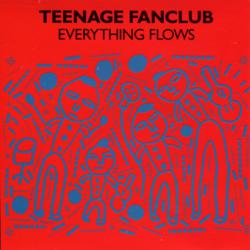 Teenage Fanclub
'Don't Cry No Tears'
These youngbloods have always been proud to wear some Neil love and devotion on their sleeve, whether it made for memorable song titles ('Neil Jung', from 1995's Grand Prix) or the kind of rollicking cover that helps start off a long-lasting career in the best way possible. Teenage Fanclub's rendition of Zuma classic 'Don't Cry No Tears' closes the '91 CD edition of their Everything Flows EP: all urgent strums and sludgy inflection, just as Neil covers (mostly) demand.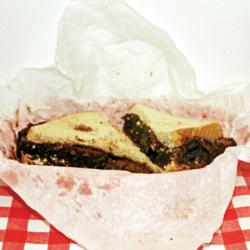 Ty Segall
'The Loner'
Neil Young might be the one rock 'n' roll godfather that no subculture or genre has ever shied away from acknowledging. The love is still mighty and strong, in fact, and the covers keep coming. Last year Ty Segall breathed new life into some all-time favourite classics with Fudge Sandwich, including – you guessed it – Neil's first solo single. 'The Loner' had also been his first song to be produced by lifelong accomplice David Briggs. Speaking of the tone they were looking for at the time, Briggs described it as "psycho guitar noises". Exactly the kind of sound Ty Segall so impeccably flies the flag for these days.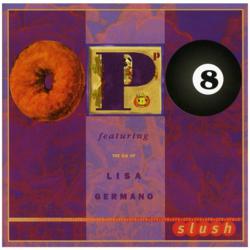 OP8
'Round And Round'
Everybody still knows this is nowhere. The wistful magic of songs like 'Round And Round (It Won't Be Long)' sits suspended in time, whether it is 1969 or '97 – when a dreamy collaboration, "OP8 featuring the ilk of Lisa Germano" (aka Germano with Giant Sand lynchpin Howe Gelb and Giant Sand and Calexico members Joey Burns and John Convertino), chose the song as album closer for their sole release, the exquisite Slush. In their hands, 'Round And Round' is moulded into a sound that exists in a non-place, halfway between a lost tape and the echo of a long-gone reverie.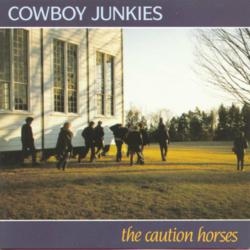 Cowboy Junkies
'Powderfinger'
Talking about the original 'Powderfinger', first released on Rust Never Sleeps in 1979, Cowboy Junkies frontwoman Margo Timmins reflected: "It was mainly the guitar speaking to you before the words, and we just wanted to do a version where the words spoke first and the music came second, to sort of just bring out the story of 'Powderfinger'". They surely managed to punctuate a facet of Neil's cinematic gloom that the electric storm of Crazy Horse might have overshadowed. Their own 'Powderfinger', released '90 on third album The Caution Horses, chooses a mournful combination of mandolin, fiddle  and accordion over big guitars, finally bringing out the words and one of Neil's greatest stories.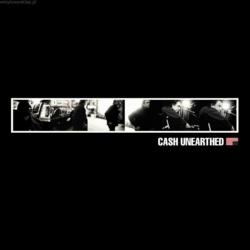 Johnny Cash
'Pocahontas'
An appearance on The Johnny Cash Show – taped in Nashville in 1971 – ended up being more fruitful than expected for Neil Young: new sound, new producer, new band. Harvest and much more. 'Pocahontas' is another song that first appeared on Rust Never Sleeps, although it should have opened the eventually unreleased '77 LP Chrome Dreams – finally finding a more intimate, congenial mood 40 years later on the archival release Hitchhiker. Behind the acoustic gentleness, a love song, a time travel song, a nature song, a history song. A dream song from the afterlife. Autumnal complexities that a few decades later Johnny Cash would perfectly comprehend and intensify. His 'Pocahontas' is darker, almost ghostly; it opens disc 2 of the Unearthed box set released a couple of months after his passing.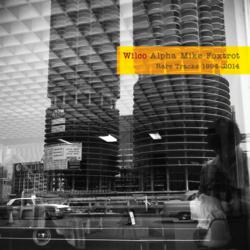 Wilco
'Burned'
Quick band comparisons never fail to sound like an act of lazy labelling but, sure, sometimes they work. Wilco, for instance, have been described as a "post-millennial Buffalo Springfield", a surprisingly incisive and intriguing moniker. We like it and they probably do too. Jeff Tweedy and his bandmates have never failed to declare their Neil love – he's been always "very much in our minds" – and in 1996 they payed homage to his Buffalo Springfield days with a cover of 'Burned' recorded for the I Shot Andy Warhol movie soundtrack. The song later appeared on the band's 2014 compilation Alpha Mike Foxtrot (Rare Tracks 1994-2014).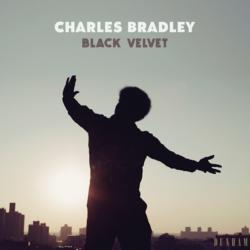 Charles Bradley
'Heart Of Gold'
No wonder 'Heart Of Gold' is one of Neil Young's most covered songs: "This song put me in the middle of the road", he admitted. "Travelling there soon became a bore so I headed for the ditch. A rougher ride but I met more interesting people there". But interesting people keep loving 'Heart Of Gold', too, no matter what. Charles Bradley was one of those, and didn't shy away from proving once more that this is a melody you just can't resist – he had recorded it for one of his three studio albums, but the cover was released posthumous in 2018, when producer Thomas Brenneck compiled the Black Velvet compilation.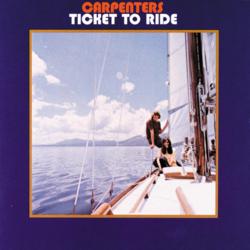 The Carpenters
'Nowadays Clancy Can't Even Sing'
While Neil Young has always stayed on the cool kids' good side, it took some years and some enlightened indie-rock to finally free The Carpenters from the capricious "guilty pleasures" box. Richard Carpenter himself was unhappy with the duo's carefully promoted image; on The Carpenters: The Untold Story he comments: "They [the critics] took 'Close to You' and said: 'Aha, you see that #1? THAT's for the people who believe in apple pie! THAT's for people who believe in the American flag! THAT's for the average middle-American person and his station wagon! The Carpenters stand for that, and I'm taking them to my bosom!' And boom, we got tagged with that label." In 1969 Richard and Karen were in fact more interested in a hip early Buffalo Springfield gem like 'Nowadays Clancy Can't Even Sing'. Still effortlessly soothing, sure, but this is a rawer, striking side of The Carpenters that's definitely worth rediscovering. You just have to forget about the original sleeve (released as Offering, but fortunately revised one year later as Ticket To Ride) for proper enjoyment.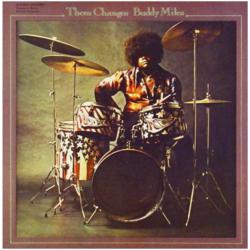 Buddy Miles
'Down by The River'
'Down By The River' is not only one of Neil Young's most beloved classics, but also one of those fiery rock 'n' roll enigmas that keep stimulating fans' fantasies and endless interpretations: a mysterious murder? Drugs? Mad love? It's the dark side taking control, and it's as appetising as the mesmeric improvisation that Neil conjured with Crazy Horse. Just a year after the release of Everybody Knows This Is Nowhere former Electric Flag and Band of Gypsys drummer Buddy Miles would offer a jazzy rendition of 'Down By The River' on his debut solo LP Them Changes. The soulful side of the dark side, if you want. Still totally enticing.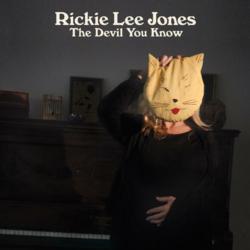 Rickie Lee Jones
'Only Love Can Break Your Heart'
For her 2012 collection of covers The Devil You Know Rickie Lee Jones picked up an After The Gold Rush favourite at the insistence of producer Ben Harper. Her original choice had been 'Cowgirl In The Sand', but Harper "saw a feeling and flow" in 'Only Love Can Break Your Heart', Neil Young's first Top 40 song, that fit the spirit of the record. "There's a reserve and a quietude to the songs," Rickie Lee Jones explained. "Some part of me is reacting to what's happening to creative world. It's messy. Everything is so busy with the rhythms and I go to the other side with a whole other set of ideas. No reverb, pretty."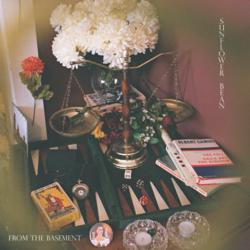 Sunflower Bean
'Harvest Moon'
As we were saying, Neil's always been the cool kids' favourite kind of uncle (see, uncle sounds much cooler than the way too academic godfather…or so I'm told). Nowadays cool kids could hardly get any cooler than Sunflower Bean, the Brooklyn-based trio that has been releasing killer indie-pop record after killer indie-pop record since 2015 – topping off their winning streak with the explosive glam of this year's King Of The Dudes EP. Three years ago they reworked a few favourites on another EP, From The Basement: T. Rex, The Modern Lovers, Spiritualized and, of course, Neil Young. They reached into Neil's '90s production and found 'Harvest Moon', adding sweet wistfulness to their impressive palette.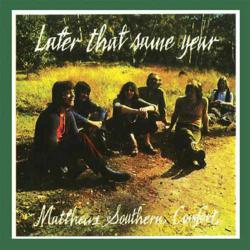 Matthews' Southern Comfort
'Tell Me Why'
When Fairport Convention ultimately set to explore the hidden sound of Albion and said goodbye to Iain Matthews, the band's original male singer could count on one special fan: John Peel. "I told John Peel the part of Fairport I loved was where we would interpret contemporary American songwriters," he later recalled. "He said, 'Well maybe you ought to develop that as something of your own.'" Matthews promptly followed Peel's advise, extending the love to Canadian sonic poets. Just listen to his 1970 production with Matthews' Southern Comfort: 'Woodstock', a cover of the Joni Mitchell instant classic, was an international hit, while a quixotic rendition of Neil Young's 'Tell Me Why' worked as the centrepiece of Later That Same Year, released in November. It's the hippie dream shining through its final days, before disillusion, trusting its hopes in a campfire confession.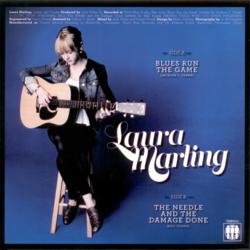 Laura Marling
'The Needle and the Damage Done'
And disillusion did indeed come, as did 'The Needle And The Damage Done' and the elegies to lost friends and dreams. Words and melody squareup: such despair and such beauty coexisting in such small space. It feels like the good old "There's a crack in everything…" adage at work, somehow cruelly. It also feels like spying a new dawn of folk song in an undisclosed slice of past – Neil Young via Les Cousins, if you want. It's actually very close: it's Laura Marling picking up an all-time favourite in 2010 – B-side to another special cover, 'Blues Run The Game' – unfathomable combination of beauty, tragedy and endless attraction.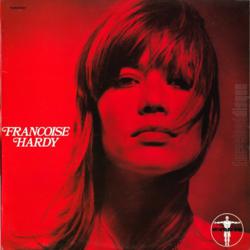 Françoise Hardy
'Till the Morning Comes'
'Till The Morning Comes' is not an obvious choice for a Neil Young cover. Hey, it's not an obvious choice even for Neil Young: he played it live for the first time just three years ago at a private gig, creating an interesting medley with another After The Gold Rush gem, 'Cripple Creek Ferry' (last track on the 1970 LP, with 'Till the Morning Comes' closing Side One). Our previous Shindig! cover star Françoise Hardy also saw the pithy lullaby as a perfect curtain call theme, and offered her charming interpretation on the record known as 4th English Album (originally released in South Africa in '71, then presented as another self-titled LP in France and The  Netherlands one year later, and finally called If You Listen in more recent re-releases).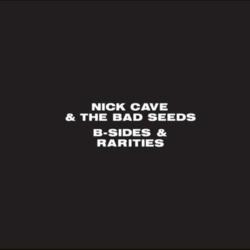 Nick Cave & The Bad Seeds
'Helpless'
"Do you ever feel like that about songs – that they were designed with you especially in mind, and that no one could ever begin to understand them in the way you do?,"Nick Cave asked a few months ago, presenting a short selection of his hiding songs: "They are songs that I can pull over myself, like a child might pull the bed covers over their head, when the blaze of the world becomes too intense," he explained. "I can literally hide inside them. They are the essential pillars that hold up the structure of my artistic world." He picked a Neil Young song too, as expected – the tremendously Cave-esque 'On The Beach'. Neil's songs, Cave once explained, manage to summon the dark sounds that he had seen described in a Garcìa Lorca lecture as "That mysterious power that everyone feels but no philosopher can explain". His own rework of 'Helpless', originally appeared on the 1989 charity album The Bridge, is majestically drenched in it: The Bad Seeds perform it as a ritual, a sacred thing, a secret understanding amidst the melancholic ones.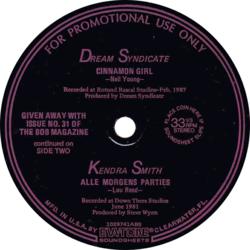 The Dream Syndicate
'Cinnamon Girl'
The unmistakable riff, the legendary one note solo, plus the fact that 'Cinnamon Girl' might be the first ever grunge earworm: just like rock 'n' roll, the appeal of the Everybody Knows This Is Nowhere classic will never die. As a matter of fact, it grows through a most kaleidoscopic array of covers, from the romantic pop of The Gentrys to the abrasive sonic collage of Hole's 'Starbelly' (where it finds itself combined with  'Rhiannon' and a Patti Smith-like demo from Courtney Love). Of course, paisley youngbloods couldn't resist it either, and in 1987 The Dream Syndicate recorded their own take on 'Cinnamon Girl' – speeding things up and unveiling some extra jangly fury –, later included as an extra track on the '97 re-release of '86 LP Out Of The Grey.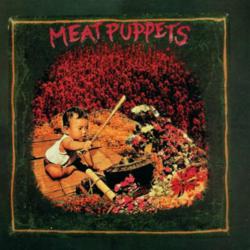 Meat Puppets
'I Am a Child'
Neil Young had cut 'I Am A Child' by himself and delivered a complete tape to the other Buffalo Springfield members. Last Time Around was released when the band had officially broken up, and 'I Am A Child' definitely sounds like an early solo classic (on the 1977 Decade compilation it's aptly sandwiched between 'Sugar Mountain' and 'The Loner'). The Meat Puppets cover of the song – released as a bonus track on the '99 edition of their self-titled debut album – finally gives the song the full band treatment and the raw intensity of a garage rehearsal, characteristically throwing a nice acid punk punch in the mix.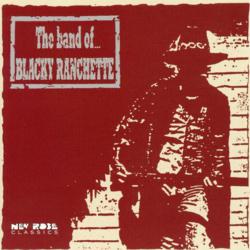 The Band Of Blacky Ranchette
'Revolution Blues'
A stompy alter ego and a band so in love with the past it was ahead of its time: "We were reckless and young, trying to deliver some element of the old country records that we thought were so great," Howe Gelb recounted of his early adventures with The Band Of Blacky Ranchette. Old country records, sure, but Dylan and Young too. Cue the inevitable – lucky for us – cover: mid-80s, Blacky & co. pull 'Revolution Blues' out of its On the Beach context and reimagine it as a rootsy taste of alt-country glory.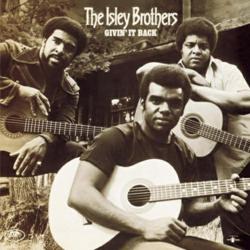 The Isley Brothers
'Ohio' / 'Machine Gun'
The timeless force of Crosby, Stills, Nash & Young's 'Ohio' – always a strong contender for greatest protest song of all times – certainly needs no introduction. Nor alteration. But it feels particularly piercing and brave when sung by a group of Ohioans. Recorded one year after the original (and the Kent State shootings), The Isley Brothers' cover of the song showed that there were still people knowing… and still people running. Starting from home, they soon take flight to offer an electric – and devastating – bird's-eye view: Neil's implacable anthem turns into Jimi's 'Machine Gun'. Bullets, screams, worldwide destruction. And those four Ohio bodies still laying on the ground, mourning turned droning chant all around the globe. Tell me why, you gotta tell me.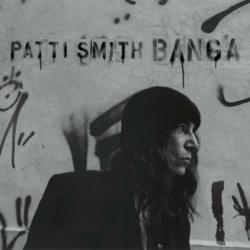 Patti Smith
'After The Gold Rush'
"I'm a highway and landscapes. You're a city and painted bricks and lots of people", Neil Young told Patti Smith in 2012 when she interviewed him onstage at the BookExpo America. "I'm travelling and you are, too, but I'm on the road and you're travelling down streets." Better leave the travellers and their music do the talking then. Look up their one hour long chat on YouTube and then listen to 'After The Gold Rush', the touching cover that closes Patti's Banga album. Landscape and painted bricks can combine beautifully.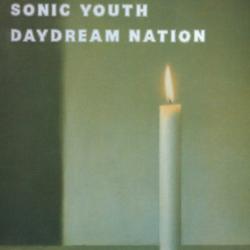 Sonic Youth
'Computer Age'
As Neil says, "When people start asking you to do the same thing again and again, that's when you know you're way too close to something that you don't want to be near." He surely kept his distance from that perilous somethingduring his notoriously turbulent tenure with Geffen records; in 1983 the record label sued him for recording albums that didn't sound anything like Neil Young – or, well, what a major label would expect new Neil Young albums to sound like. Love them or hate them (or all the things in between), on Trans and his other "controversial" records Neil never fails to make one thing clear: art's worst enemy is indifference. It's true for new songs and it's true for live shows. For his '91 Ragged Glory he was looking exactly for that, an opening act that would inexorably provoke a reaction from his audience. Who better than Sonic Youth, then? They "are way out there on the cutting edge with what they're doing. And it's also extremely similar to what we've been doing for a long time," Neil noted. A couple of years before Sonic Youth had contributed to the tribute album The Bridge. Not with another 'Cinnamon Girl', but with a sprawling electric rendition of a Trans track, 'Computer Age', that finally exorcised the raw, cathartic essence of the original.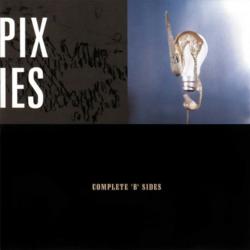 Pixies
'I've Been Waiting for You'
In some way, it makes sense. Eaten by perennial discord, on the verge of disintegration, a band that had come together thanks to an unlikely (and now legendary) ad – they were seeking "bassist into Hüsker Dü and Peter, Paul and Mary" – was catching its breath with a Neil Young song. 'I've Been Waiting for You' was Pixies' choice of B-side for the 1990 'Velouria' single (while a cover of 'Winterlong' appeared on the Dig for Fire 12''). It's also Kim Deal's final lead vocal with the band (if you don't count the classic lineup's sole, and digital-only, post-reunion release). Neil had recorded it in 1968, as he was waving goodbye to Buffalo Springfield and longing for air – air that would come in the form of new bands and, above all, the long-awaited freedom to shape his own songs his own way. Yes, almost 30 years later that longing still made sense.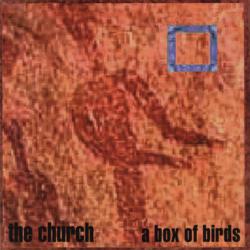 The Church
'Cortez the Killer'
In 1999 The Church decided to select some all-time favourites and rework them on an album called A Box Of Birds. Beatles, Kevin Ayers, Hawkwind and a monumental closer, 'Cortez The Killer'. The Zumac lassic can't help but feel epic, although the Australian band turns its hypnotic mightiness into a slow-burning, ghostly affair. The electric storm they trigger is desolated – a superb incarnation of what 'Cortez The Killer' represented to its author: "The explorer with two sides, one benevolent, the other utterly ruthless".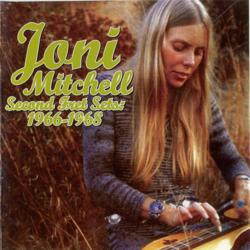 Joni Mitchell
'Sugar Mountain'
Take a sad song and make it better, right? Well, Joni Mitchell loved Neil Young's lament for lost innocence, the gorgeous 'Sugar Mountain' he had written when he was just 21. She sang it beautifully, as this 1967 recording (still an unofficial release) proves. But the best kind of admiration artists can prove to each other goes well beyond covers – it's more a matter of further creativity. "So I wrote a song for him and for myself, to just sort of give me some hope", she later explained. 'The Circle Game' takes 'Sugar Mountain' by the hand: there'll be new dreams, maybe better dreams…