The Smoking Trees' 'Victoria's Garden' video premiere
LA duo The Smoking Trees to release a new single and video from their summer 2015 album TST.
---
"'Victoria's Garden' was the last song that was recorded for the TST album," Trees man Martin Nunez tells Shindig! "It is a two verse story of a dying garden with one flower that is some how able to survive. Although it is only two verses, we were able to set a scenery of a flourishing garden that demises due to neglect."Canadian film-maker Jaan Silmberg from Pistoltrixx beautifully illustrates the scene, cleverly leaving room for the listener to cleverly grow their own ideas around the lyrics."
"Recorded in sing along fashion, the echoing chorus was designed to stick in your mind. All it takes is one listen, and you'll be humming it throughout your day," Nunez continues.  "That isn't a flute in the chorus. It is one of a three songs that included the mellotron. It is also the first song that we included the vibraphone." And we love it!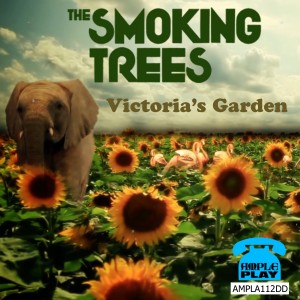 Track listing: 'Victoria's Garden' / 'Through your Reflection'
Catalogue number: AMPLA112DD
Release date: 4th Dec 2015