Jacco Gardner – The Louisiana, Bristol
Dutch psych whizz-kid still on the road
The Lousiana, Bristol, 16/09/2015
---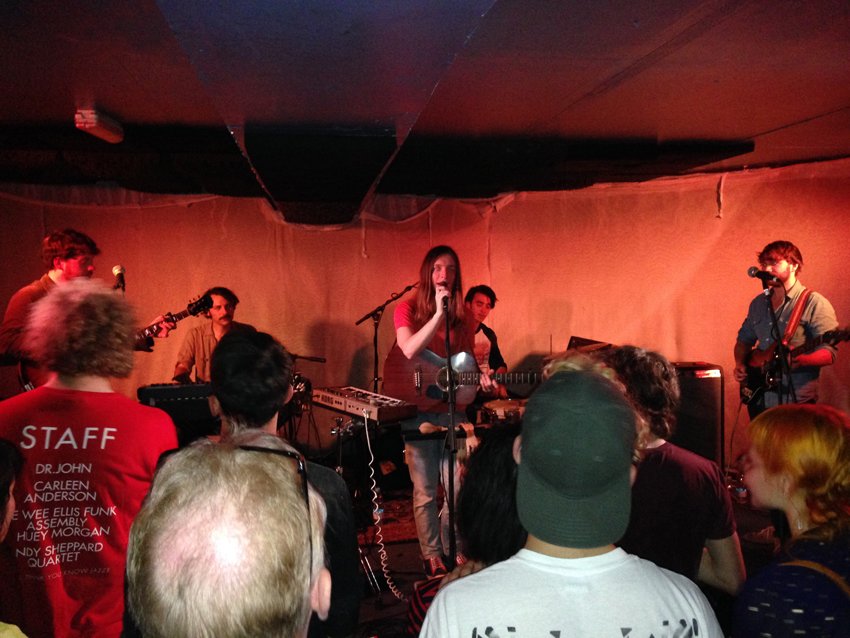 It's four months since Jacco Gardner's Hynophobia was released. Some felt it was a triumphant, galvanising follow-up to his much-loved debut, A Cabinet Of Curiosities, others that it was strangled by a lack of stylistic diversity. What's beyond doubt is that the live Jacco experience has improved enormously since your correspondent witnessed an awkward, charisma-free appearance 18 months ago.
With his band now expanded to a five-piece, Jacco is relieved of many of the keyboard duties that kept him static and disengaged on stage. Indeed, even in the dingy surroundings of The Louisiana's tiny upstairs room, the players positively shine as they dutifully work their way through much of both albums. 'Clear The Air' (was it really three years ago?) appears second in the set, instantly familiarising audience and band with each other. There's little deviation from the recorded versions throughout, until the spirit of UFO (or should that be Melkweg?) is set free on a spirited, extended freak-out at show's end. You can see the grins broadening as the escape valves are opened.
While some of the nuances of Jacco's dreamy baroque psychedelia may be lost in a live setting, previously undetected references emerge. For the first time I noticed shades of his Dutch forebears The Outsiders' masterful CQ in the intricately picked guitars and muted toms, while the myriad keyboard sounds – particularly the electric harpsichord and Jacco's beloved mini-Korg synth – evoked The Left Banke, Lothar & The Hand People and echoes of Odessey & Oracle.
It'll be interesting to see where Jacco and his band of merry minstrels go on album number three. Some surprises would be nice.
Andy Morten