Aussie psych wonders The Lazy Eyes hit the UK!
With shows across the country, including an appearance at new talent showcase, The Great Escape in Brighton, JON 'MOJO' MILLS checks in with THE LAZY EYES' Harvey Geraghty
---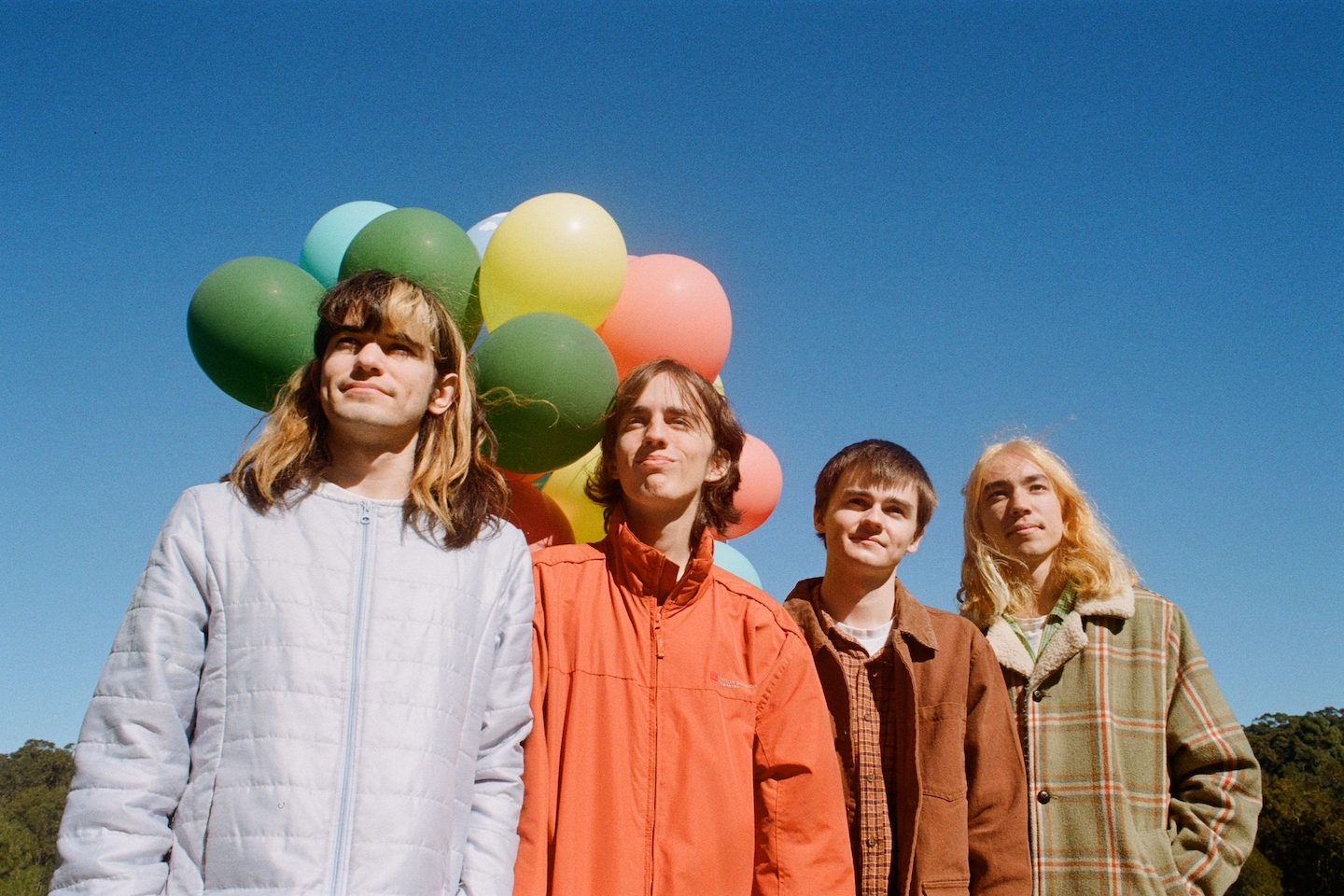 Shindig!: How does it feel it to be in England, finally playing The Great Escape and select shows? A lot got in the way of this didn't it?
Harvey Geraghty: Absolutely surreal! This will be our first time overseas as a band so playing to an audience that don't have Australian accents will be a very new experience. We were just about to go to America for SXSW in 2020 but then, ya know, covid.. So, yes we are as ready and pumped as can be!
S!: We're smitten with your sound. How would you describe it?
HG:  Thank you! In short, we say psychedelic rock, if anyone asks, but we like to think our sound is just a huge collage of different styles and influences. We aren't scared of adding layers if they "don't fit our genre". If you hear a death-metal guitar, add it. If you hear a timpani, add it! How 'bout glockenspiel? Why the heck not!
S!: There's definitely been an Aussie sound brewing since 2012 or so… Would you agree?
HG: Yes, whenever a band has major success you can guarantee a bunch of other bands will follow that trend, thus creating a sound.
S!: When and where did you record SongBook?
HG: The very beginnings of SongBook started in the middle of high school (2015) before we even knew it would turn into an album. Most of it was recorded at our home studio, Lindfield Studios, apart from some drum and piano takes. We learnt how to record, mix and produce throughout this record. As we recorded more and more songs we realised that they belonged together on an album. The final bits of recording and mixing finished up last year (2021). Long process!
S!: Along with the motorik you have noticeably developed song-writing, most notable on the album tracks 'Imaginary Girl', 'Cheesy Love Sing' and 'Starting Over'. You've nailed that baroque, soft-pop style. It makes you stand out from your peers. What inspired doing songs like this? And what bands that made this style popular in the late '60s and early '70s do you particularly admire?
HG: Thanks for the kind words! These types of songs were definitely inspired by the greats. We got heavily into The Beach Boys around 2017 and that definitely inspired 'Imaginary Girl' and 'Starting Over'. 'Cheesy Love Song' is an early song and was written before our Beach Boys phase, so not entirely sure what inspired that one.
S!: You've got a good look. It suits the music, and is very naturally you. There's elements of the past, but it also is new. Any thoughts on this?
HG: Stop it, you're making us blush! You're right it is very naturally us because we don't do much thinking about it at all, haha. Maybe the long hair hints at the past but we don't dress up all vintage and stuff.
S!:What's next?
HG: England, then Splendour in the Grass (awesome Australian festival) – supporting The Strokes!
To order the album, see tour dates and get the latest news visit their site