The Race To Rainbows End: Derek D'Souza on snapping The Jam
The photographer DEREK D'SOUZA remembers shooting his heroes in the summer of 1981
---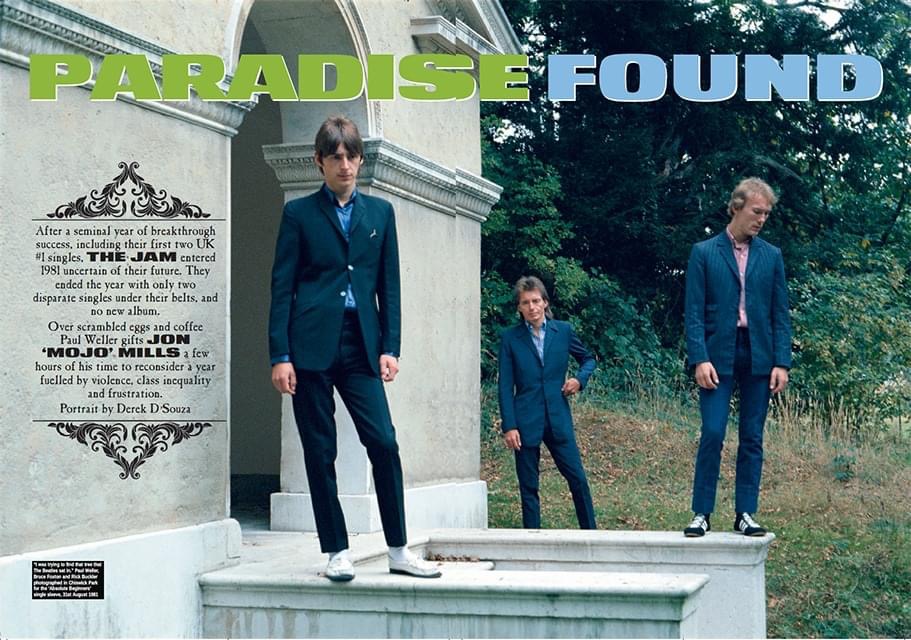 Nineteen-Eighty-One was a pivotal year for me… I was going to more and more gigs, and it was my second full year of getting into gig photography.
Back then there was no Google, so it was truly a matter of trial and error to understand and overcome the challenges of stage lighting at gigs…  add into the mix, that some gigs were extremely lively to say the least, and the challenge in shooting from the crowd was extremely difficult.
Jam gigs were always special, the feeling of anticipation, the intro by John Weller, lights ups and we were off.  The gigs could be quite violent, different factions, they were intense affairs!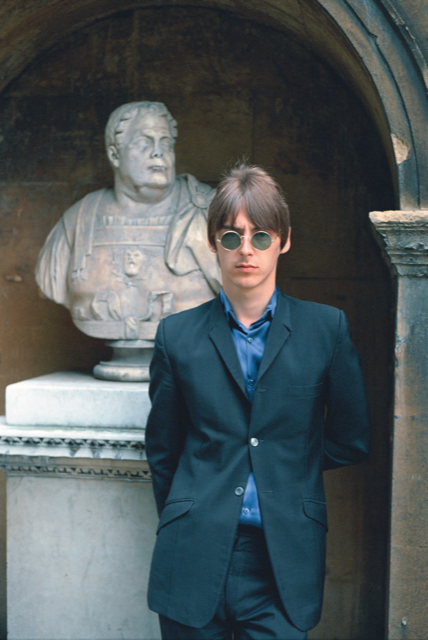 To say Jam fans were passionate was an understatement, I have never known a band where so many people would turn up knowing there was a good chance you would be let into the soundcheck. The band were great, inviting fans in from the cold, and they often came out after gigs to chat or sign things. It became increasingly difficult as the band grew bigger, but they were very accessible for as long as it was possible.
My opportunity to shoot my favourite band came completely out of the blue. I had sent some pictures to the fan club run by Paul's mum Ann and his sister Nicky, Paul had written back saying he really liked the ones I took off the TV too (no video back then). This led to an invitation to meet Ann and John and then the band, and then to be the photographer for the shoot for their next single 'Absolute Beginners'.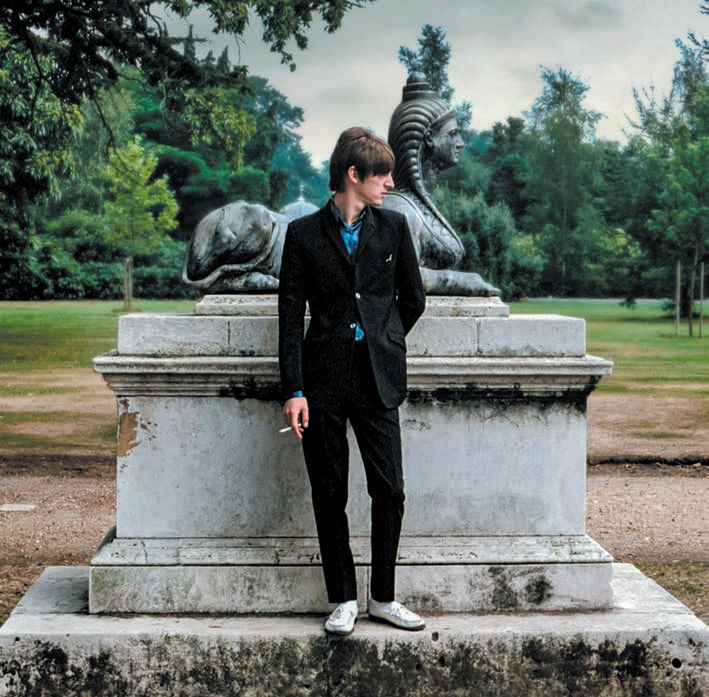 For me, a novice photographer, to get the opportunity to photograph them for a record sleeve was incredible, I don't think it would happen these days; but that said so much about them, to give a young fan with no previous experience of shooting bands a chance, and see what he can do!
I am still amazed at the number of people who are still interested in my little story and the photos from the shoot in Chiswick House grounds 31st August '81.
I can remember the day. I was nervous, naturally, but the band were great, they gave me a free hand and despite my lack of experience I think we got some good shots. I'd love to go back and do it again knowing what I do now, but life doesn't work that way, and sometimes you just have to be grateful and enjoy the moment.  The band were certainly very patient, and willing to try things.
I was lucky enough to see the band play 11 times that year, a year that  certainly changed my life forever!