Shindig! Premiere: The Fernweh – The Pike
Cult-folk-psych treasures THE FERNWEH flip the page and add some perfect 70's pop glam into the mix on the release of their latest single 'The Pike' shared exclusively with Shindig! Readers right here. At the same time THE FERNWEH announce their long-awaited second album TORSCHLUSSPANIK! set for release in October this year.
---
Having released The Wounds Of Love earlier this year, an audacious cocktail of synth-driven influences indebted to the high-resolution of Tron and eighties soundtrack legends like John Carpenter and Wendy Carlos, THE FERNWEH (plus special guests) release 'The Pike' as a stepping stone between their two, colliding worlds. On one side the tank-topped, cold-war-era escapism of their self-titled, 2018 debut and the other, a near baby-out-with-the-bathwater new start that centres-in on later eras of decadence and optimistic, neon-lit futures.
Recorded as a live take, the energy of The Pike picks up the raucous, valve-amped grime of 70's, diesel and lip-gloss rock and roll, yet by peppering the three and a half minutes with the cascading notes of a Juno synth and stabs of saxophone, THE FERNWEH channel the irresistible and uncompromising pomp of early Roxy Music.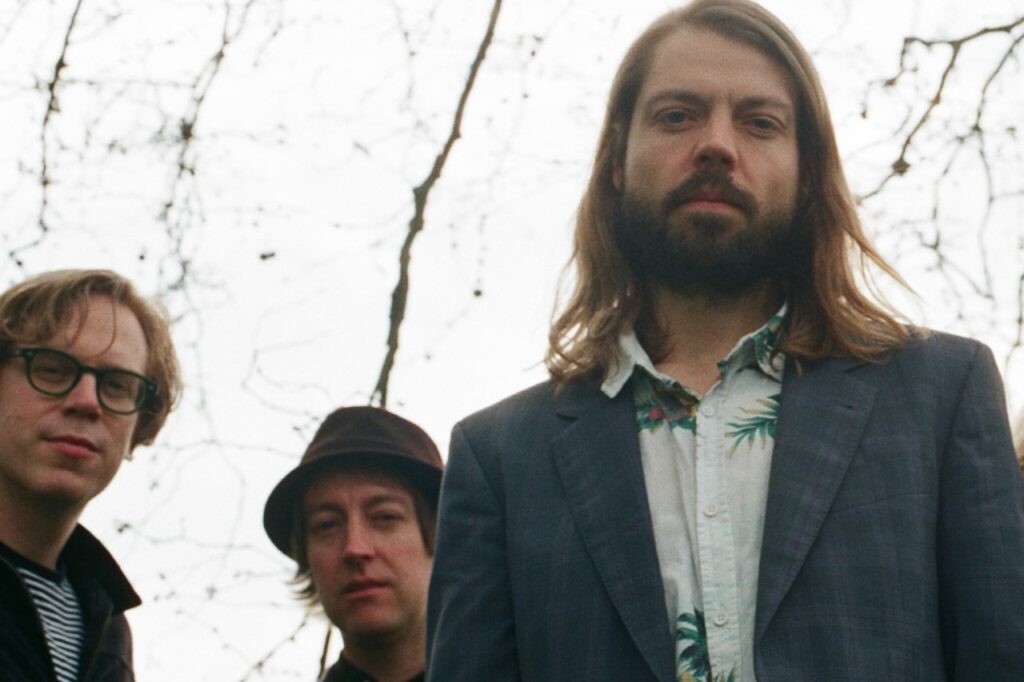 Co-songwriter and lyricist, Ned Crowther explains more: "The guitar riff sparkled like a fish and the fish quickly became a Pike, a kind of monster or demon of rural folklore. It was always one of those urban myths growing up swimming in rivers: 'Dean Jenkins knows someone who had his finger bitten off by a pike!'. So, when we look at a pike we really do look into our own fears and meet our match. They inspire an awe that goes beyond that so that they become like ancient mythological beasts with almost supernatural powers."
The animated video is like a 70's 'Charlie says' safety film on mushrooms (not that many of those 70's animations needed any help to be trippy – ed) meets Wind In The Willows, the pastoral loveliness tinged with sad nostalgia ticking all the boxes alongside the shiny glam psych guitars.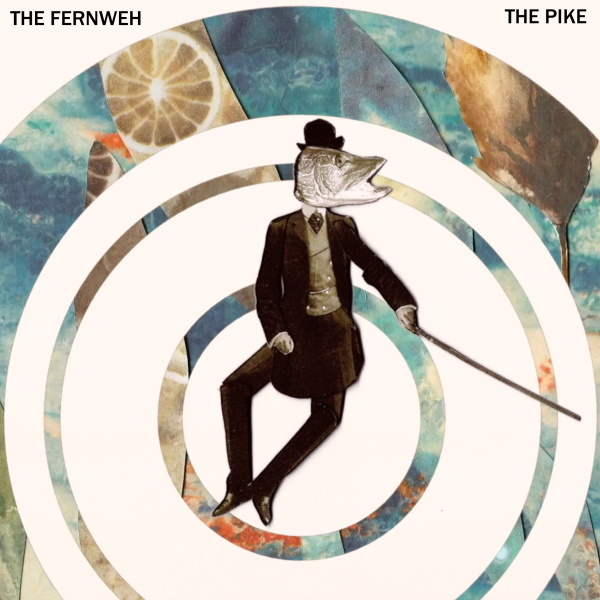 'The Pike' by THE FERNWEH is available worldwide right now on Winterlude Records.
TORSCHLUSSPANIK! follows in October 2021.