Shindig! Premiere: Communicant – She Moves The Sky
Los Angeles based modern psych band COMMUNICANT premiere the video for their single "She Moves The Sky" exclusively with Shindig! Magazine. Starring Brooke Prince as the ethereal femme fatale, the film was shot in downtown LA during the winter of 2020 and was directed by Kourosh Efranian. The song and video embody Communicant's desire to bring the open-minded, open ended mindset of psychedelia into the modern era. Dig.
---
Bridging the gap between '60s psychedelia and modern indie rock, Los Angeles-based psychedelic rock group Communicant is the brainchild of songwriter, producer and multi-instrumentalist Dylan Gardner. An Illinois native, Gardner brings a love of glorious, mind-expanding songcraft and recording techniques to his kaleidoscopic compositions and arrangements. Influenced by the cream of both classic and contemporary psych, Communicant evolves the timeless dynamic established by legendary bands such as July, The Creation and The Beatles as well as the exciting, 21st-century sounds of Ty Segall, Tame Impala and MGMT.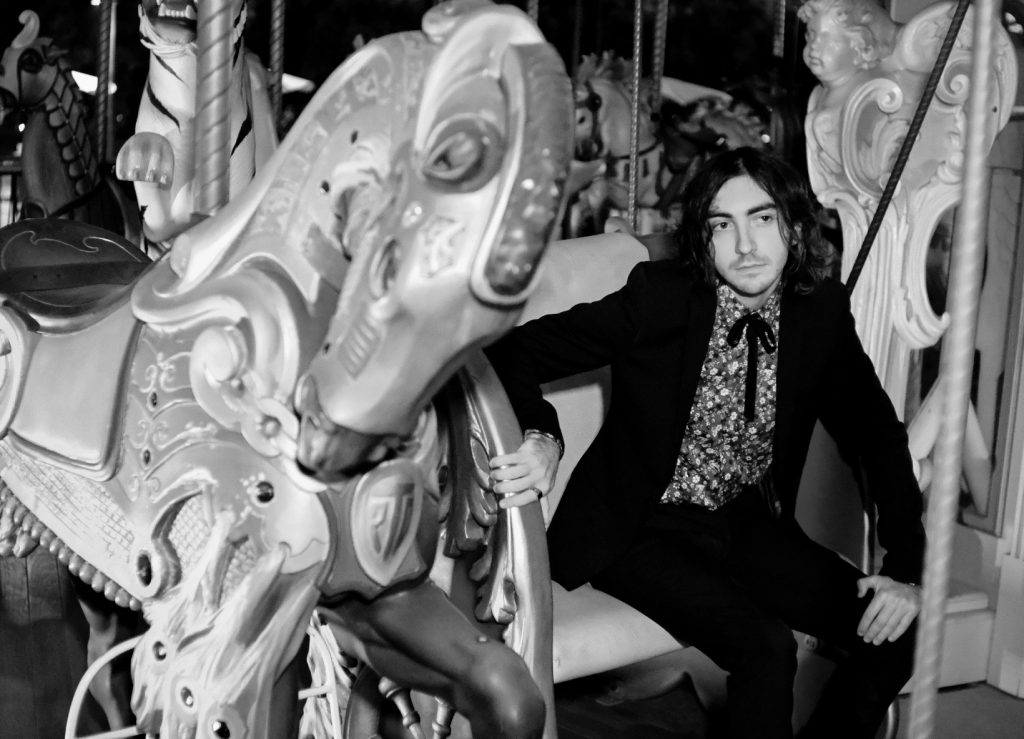 Along with his brother Mark Gardner (drums), Jeff Frantom (guitar) and Okudaxij (bass), Communicant spread their wings in mid-2019 and released their debut EP, Memory Palace, in early 2020. Featuring their Sean Lennon-approved reimagining of his song "Parachute", the EP is a bite-sized swirling listening experience with the feel of a full-length album. Dusty drums meet with Syd Barrett-esque slide guitar and cascading mellotrons on songs like the energetic "Feeling Better?" and lysergic anthem "Sleepwalker". Now, Communicant have teamed up with Los Angeles-based label Hypnotic Bridge to introduce their first vinyl 45 single with their double A-side "She Moves the Sky" and "Prisoner Cloud". Their debut album is scheduled for release in early 2021.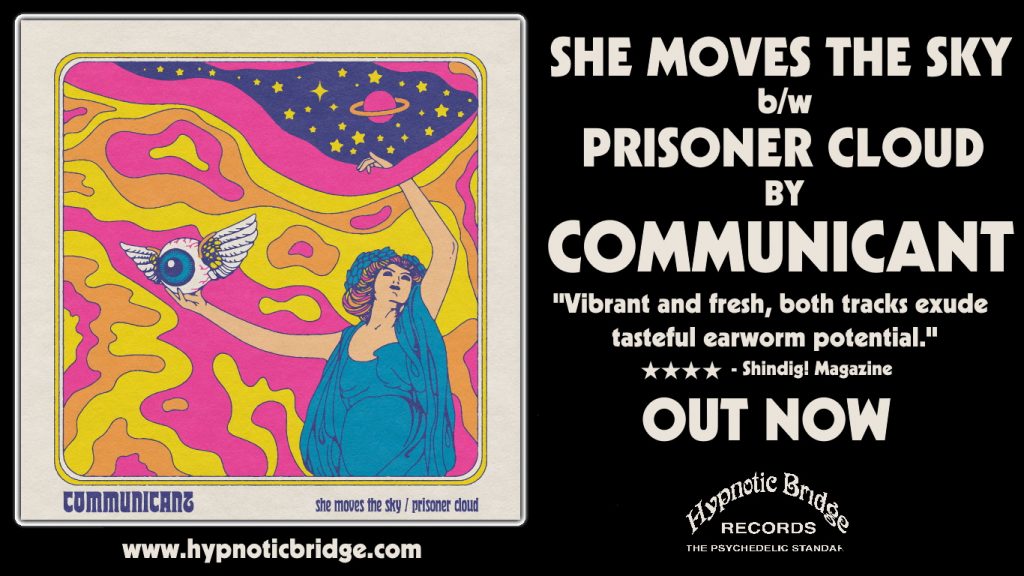 'She Moves The Sky b/w Prisoner Cloud is available now on Hypnotic Bridge Records. Order HERE