Video Premiere: El Goodo – The Grey Tower
Sonic Welsh wizards EL GOODO present the video for heady west-coast wig-out 'The Grey Tower' through Shindig! Magazine. 'The Grey Tower' is the first song to be shared from EL GOODO's 4th long-player entitled Zombie which is released on August 7th by Strangetown Records.
---
"The Grey Tower is one of the newer songs on the album, in that they were written post-kids. It's about being a new parent and having to work longs hours in a job you hate and wondering why you're doing it when you should be at home." say the ever realistic EL GOODO. 'The Grey Tower is an expansive, five-minute trip through the 60's heat of Lauren Canyon and Haight-Ashbury via the picturesque Vale of Neath.  'The Grey Tower' boasts an ensemble cast of 17 players, finessing the ride between bright, sun-dappled hippy pop and intense, squally fuzz with saxophone, harmonica, heavy strings and a Baldwin Electric Harpsichord.
With a name taken from Big Star's 'Ballad Of El Goodo' and a slot supporting The Super Furry Animals back in 2006, EL GOODO have been content to be a band for those audiophiles that are 'in the know', happily inhabiting a world of bug-eyed, harmony-rich folk-pop-psych-alt-country-rock of their own creation.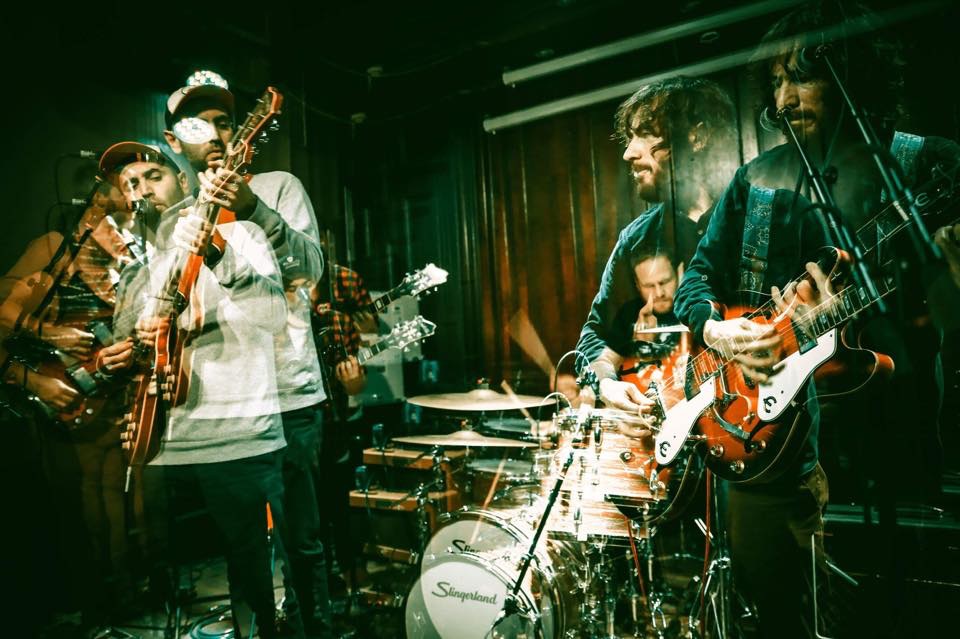 Latest album Zombie is the result of a rapid-fire period of easy-come recording at the legendary Rockfield Studios in the company of experimental producer, Tim Lewis (aka Thighpaulsandra, a Julian Cope collaborator and former member of Spiritualized). Featuring over 20 musicians – including core members Pixy Jones (lead vocals/guitars/keys), Elliott Jones (drums), Jason Jones (vocals/guitars) and Andrew Cann (bass) – the album welcomes contributions from Sweet Baboo/Stephen Black (Clarinet, Bass Clarinet, Flute) and Welsh Music Prize-nominee, Eugene Capper (violin/slide guitar).
Zombie gathers loose ends from the band's stop-start lifespan, as well as brand new songs exploring parenthood, losing parents and – tangentially – Spanish surrealist film. As well as recording direct to tape, EL GOODO dug around in Lewis' rich archive of analogue equipment at his Aeriel studio in Carmarthenshire, including a rare Univox early synth used by Joe Meek in the recording of his 1962 game-changer Telstar (now used by the band on I Can't Leave). The result of their journey is a rich tapestry of valve-powered sound, recalling the White Album, Scott Walker, The Troggs, Gene Clark, the Beach Boys and numerous other 'golden-age' sonic explorers.
Zombie by El Goodo will be released August 7th 2020 through Strangetown Records and will be available on LP and Download.
Pre-order the vinyl at Norman Records.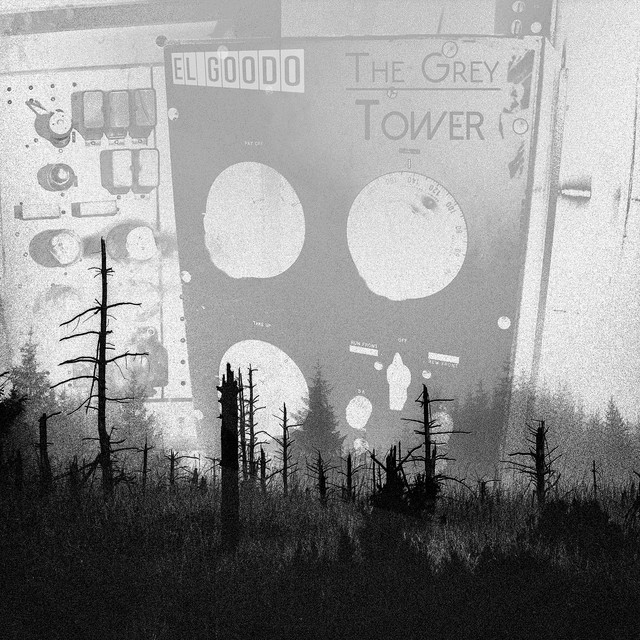 The Grey Tower by El Goodo is available to download/stream now HERE.