It's A Happening Thing! The Shindig Magazine Lockdown Festival.
On Saturday the 25th April 2020 Shindig! Magazine will broadcast LIVE at 5pm UK time their first ever Lockdown Festival in support of The Trussell Trust. Almost 60 artists have given their time and recorded exclusive versions of their original tracks and some of their favourite cover versions, that's almost SEVEN hours of EXCLUSIVE content that you cannot, and will not, see anywhere else!
---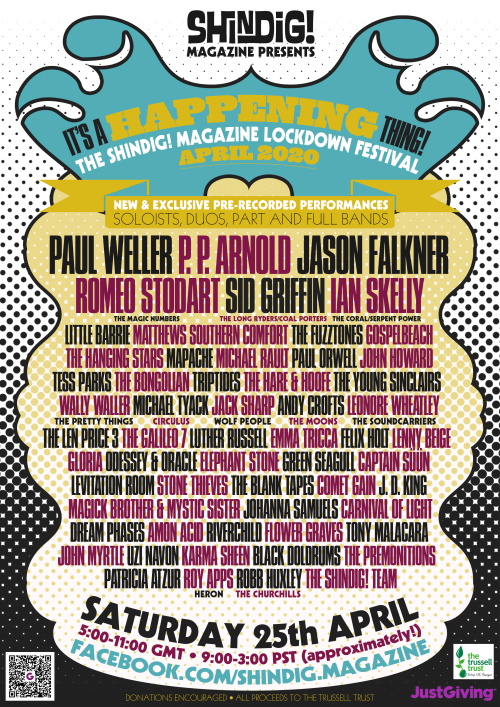 There are two ways to watch the festival on Facebook at 17:00 BST (09:00 PST) or on YouTube at 17:15 BST (09:15 PST). Here are the links to view, just click the icon….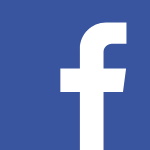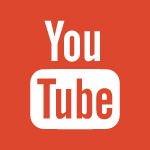 The festival is completely free to watch whichever way you choose, all we ask is that you have a read of the next couple of paragraphs.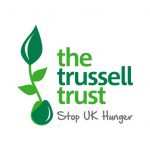 We hope you enjoy our mammoth Lockdown Festival. Being stuck at home is boring, so get a few drinks in, enjoy our event and donate the cost of a pint, so that The Trussell Trust can continue their brilliant work, and feed people during this uncertain period. We would ask you to please make a donation, however small, to our Just Giving page and support this vital cause: https://www.justgiving.com/fundraising/shindig-magazine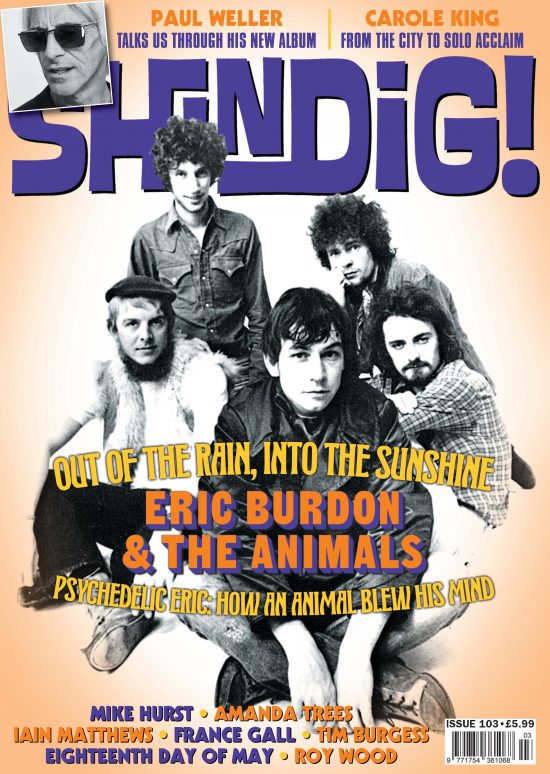 We would also encourage you to consider taking out a sub to Shindig! or even buying a couple of back issues from our web store, to help ensure that we can continue doing what we do while the shops are shut and our retail outlets around the world are vastly reduced and dealing with their own problems:
https://www.silverbackpublishing.rocks/latestissue
Here are the approximate performance times…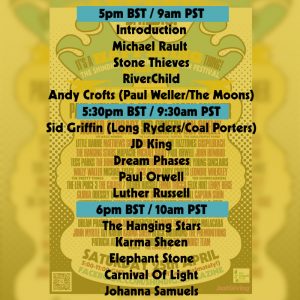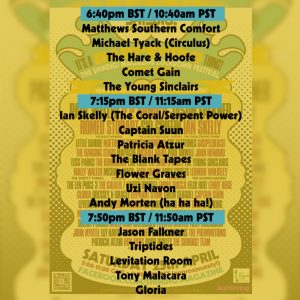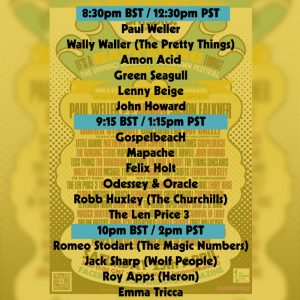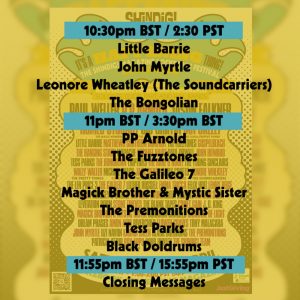 Now, lets meet the amazing artists we have lined up for your viewing and listening pleasure:
Michael Rault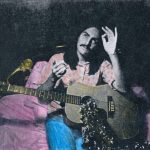 Montreal based singer-songwriter-producer signed to the Daptone label.
Stone Thieves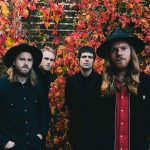 Wild west end Americana from this London based 4 piece led by Aaron Gardner.
RiverChild
Country infused troubadour from the badlands beyond the M25.
Andy Crofts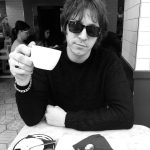 Multi-talented songwriting frontman of Northampton's The Moons and bassist for Paul Weller.
Sid Griffin (The Long Ryders / The Coal Porters)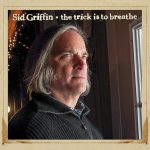 Ringleader of The Coal Porters, member of The Long Ryders and The Unclaimed, solo artist, broadcaster and author.
JD King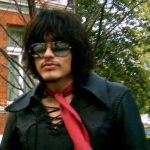 Raised in a one horse town on a million country songs, multi-instrumentalist and confirmed dandy.
Dream Phases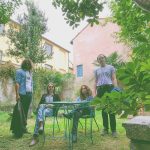 Brandon Graham leads this trippy psychedelic fuzz rock outfit from Los Angeles.
Paul Orwell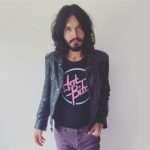 Enigmatic freakbeat polymath from his own space and time.
Luther Russell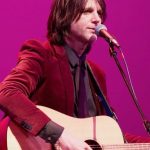 Prolific multi-instrumentalist, songwriter and producer currently working with Big Star's Jody Stephens in The Pretty Wrongs.
The Hanging Stars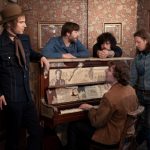 Space age protagonists of the more psychedelic side of cosmic country.
Karma Sheen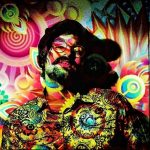 Sameer Khan's spicy raga and roll group mixing hindustani flavours with western tastes.
Elephant Stone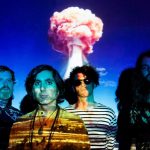 Sitarified psychedelia led by Rishi Dhir based in Montreal.
Carnival Of Light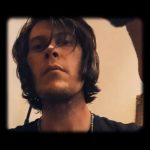 California Nu-Gaze with nods to classic British psych based in Hawaii from Timothy Sanders.
Johanna Samuels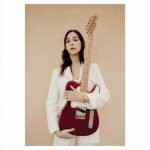 Melodically uninhibited and lyrically generous New Yorker steeped in the tradition of the great american rock songwriters.
Matthews Southern Comfort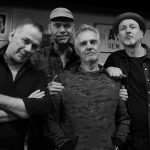 Led by Fairport Convention founder Iain Matthews and famous for their version of 'Woodstock'.
Michael Tyack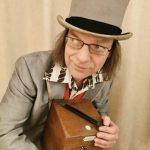 Minstralism, mushroom sound tracks and maidens locked away in castles from the left side of the brain as told by Circulus.
The Hare & Hoofe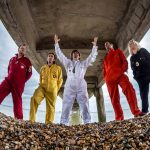 Your new favourite avant guarde, eccentric, educational, space travelling, polytechnic beat drumming, psychedelic band from Folkestone.
Comet Gain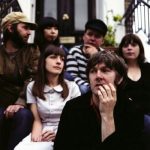 Punkish, soulful, psychedelic, country krautrock planted somewhere between the Snivelling Shits and Curtis Mayfield.
The Young Sinclairs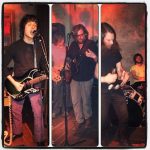 Harmonious pop tunes and unbridled rock with a fondness for tube-amps and the analogue sounds of decades past based in Virginia.
Ian Skelly (The Coral/Serpent Power)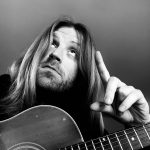 Far more than just the drummer in The Coral, a multi-talented songwriter who's debut album Cut From A Star was written as he was hallucinating from fever in hospital.
Captain Suun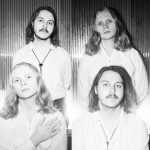 Sunshine surf and psychedelia from the Bristol riviera duo, heavy on songs, light on age!
Patricia Atzur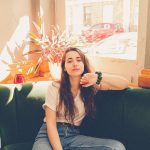 Light as a feather acid-folk from Barcelona, informed by Joan Baez, Pentangle, Joni Mitchell, Led Zeppelin and Jose Gonzalez
The Blank Tapes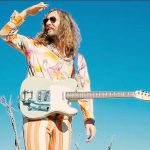 Los Angeles based multi-instrumentalist Matt Adams has produced over a dozen albums of '60s inspired surf-pop, folk-rock & soul under the name The Blank Tapes.
Flower Graves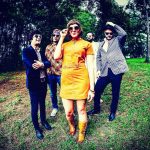 Coming out of Austin, Texas their sound evokes taking the blue pill and floating to a dream like neverland where sixties pop culture and free love reign supreme.
The Uzi Navon Legacy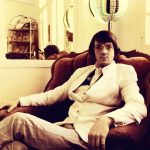 Long forgotten Israeli band leader who's '60s albums were thought lost forever but these perfect psych-pop records have begun to surface.
Jason Falkner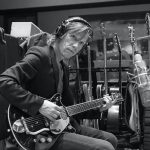 Highly respected and sought after Californian guitarist and songwriter of Jellyfish, collaborated with Beck, Aimee Mann, Travis, Paul McCartney and Noel Gallagher.
Triptides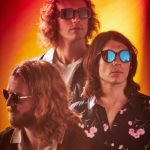 Sun warped psychedelia from Los Angeles 3 piece, led by multi-everything Glenn Brigman with drummer Brendan Lazar and bassist Stephen Burns (not seen)
Levitation Room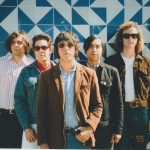 Seriously soulful psychedelia with a social conscience and a huge helping of Vitamin D led by Julian Porte
Tony Malacara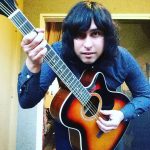 Former  Mystic Brave breaking out as a solo artist with some real songwriting chops from the heart of California.
Gloria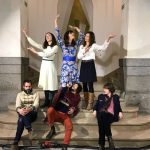 French group mixing the heavy sounds of Freakbeat with the honey dripping vocal harmonies of the 60s girl groups.
Paul Weller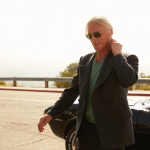 Legendary founder of The Jam, The Style Council and solo artist of 30 years, the changingman is ever evolving and reacting to the world as inspiration.
Wally Waller (The Pretty Things)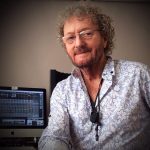 Musician, composer and producer, first in The Fenmen and then playing bass in The Pretty Things before becoming staff producer for EMI.
Amon Acid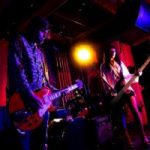 Middle Eastern and mediterranean songscapes painted in vivid colours, as intriguing as they are beguiling, from Leeds via Greece.
Green Seagull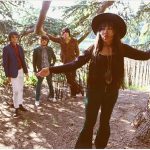 Baroque and roll mixed with ornate psych-pop and fizzing fuzz guitars, multi nationals who came together in London.
Lenny Beige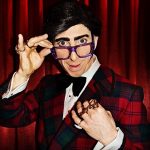 It was Shirley Bassey that gave Lenny Beige his big break in the business 30 years ago at The Frinton Wintergardens and his star hasn't stopped rising since.
John Howard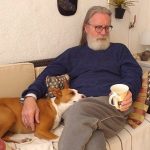 Rococo balladry and florid vignettes from a singer-songwriter who fell through the cracks in that strange nether-period between glam and punk.
GospelbeacH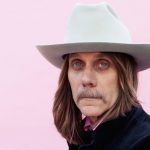 Kaleidoscopic Californian country-rock, dreamy American roots music led by the Floridian turned Angeleno Brent Rademaker.
Mapache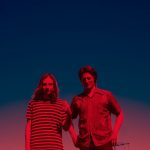 Close your eyes and imagine the Everley Brothers raised on tacos and Gram Parsons, your'e halfway to understanding Mapache.
Felix Holt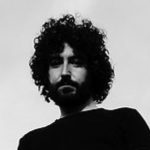 Alt-Country from North London saturated in the history of folk, blues and lyrical poetry.
Odessey & Oracle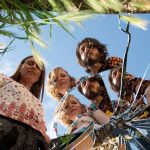 Ambitious and accessible, melodic and untamed, cerebral and physical baroque pop, far  removed from any uninspired retromania.
Robb Huxley (The Churchill's)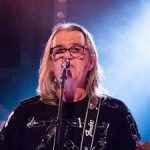 Part of the first wave of Israeli rhythm bands, The Churchill's led the way through Psych and into prog in the 60's and 70's.
The Len Price 3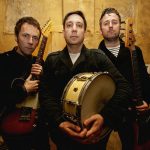 Raised on the two-minute tunes of The Who, The Kinks, and The Clash, The Len Price 3 are a high-energy garage combo from the Medway.
Romeo Stodart & Ren Harvieu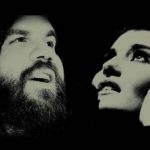 Jaw dropping harmonies and melodies of ethereal beauty from The Magic Numbers member and indie darling Ren Harvieu.
Jack Sharp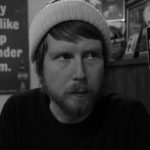 Wolf People (whom Stewart Lee describes as peat bog superfuzz sphagnum moss sludge) singer Jack Sharp ditches the overdrive, proving himself to be one of the UK's best folk artists.
Roy Apps (Heron)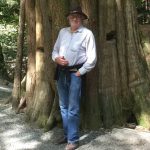 Heron recorded their first album in a field by the Thames in 1970, imagine the golden light, swaying grass and sunlight glinting on the river.
Emma Tricca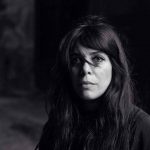 Italian-born, London-based singer-songwriter Emma Tricca has had her life shaped by two key encounters with folk legends that encouraged her to pursue her dream.
Little Barrie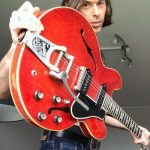 Barrie Cadogan is one of the most inventive and original guitarists in the world today both as frontman of Little Barrie and as a highly respected collaborator.
John Myrtle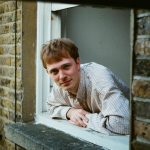 You could easily mistake John Myrtle for a long lost member of The Kinks, quintissentially English eccentric balladry.
Leonore Wheatley (The Soundcarriers)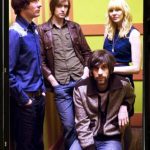 The Soundcarriers flit between prog, jazz, and folk themes creating panoramic, filmic, fantastic and authentically psychedelic sounds.
The Bongolian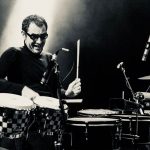 Latin grooves and boogaloo beats from Nasser Boudiza, front man of Big Boss Man.
PP Arnold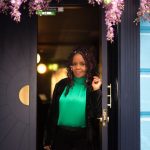 London's adopted first lady of soul, former Ikette and adopted national treasure performs exclusive recordings arranged and played by Steve Cradock.
The Fuzztones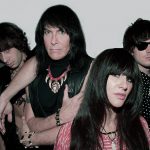 Garage-rock revival survivors The Fuzztones' Rudi Protrudi and his wife Lana Loveland being laconically louche for your pleasure.
The Galileo 7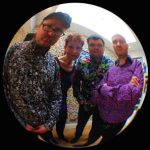 Psych-tinged, garage-flavoured, Medway-tainted power-pop supergroup featuring members from Thr Prisoners, The Embrooks, JTQ, The Mystreated and more.
Magick Brother & Mystic Sister
Possibly named  after a Gong track this mysterious duo sprinkle magic(k) dust over everything they do, sorcerers of sound.
The Premonitions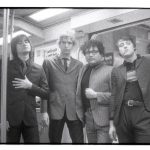 Think The Sonics meets early Stones from LA's newest garage-rock retro fuzzy bunch on hi fi soda!
Tess Parks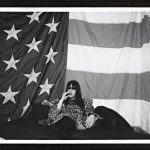 Tess Parks' voice eases between that of a virginal choirgirl and a swarthy market trader, gauzy  monochrome heroin coma chic.
Black Doldrums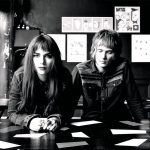 London's heaviest transient, euphoric, dark-psych, shoegaze, stoner duo who add up to way more than the sum of their parts.
Phew! See you on Saturday!
Here's the viewing links again…