Little Barrie to play London for the Shindig Revue in December
We've been sitting on our hands for long enough and we can finally announce that LITTLE BARRIE will be headlining the SHINDIG! REVUE on December 14th at The Victoria in Dalston where the support come from THE PACERS.
---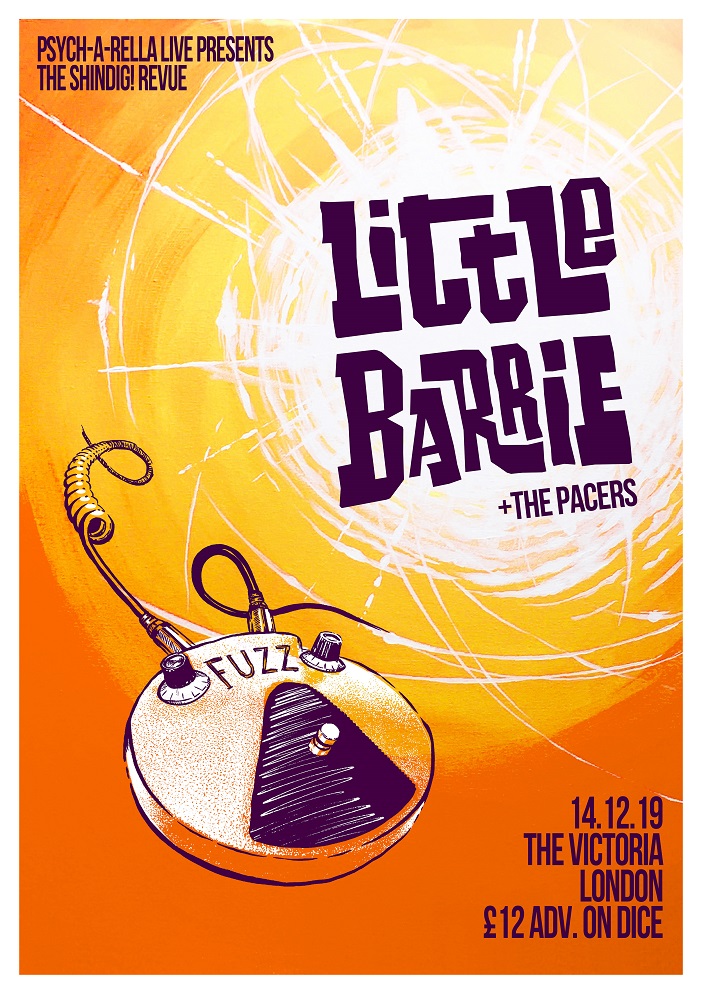 We at SHINDIG! towers are over the moon to announce this and LITTLE BARRIE need no introduction but let's do one anyway! Barrie Cadogan is, without doubt, one of the finest and most innovative guitarists you are ever likely to see. The man is pure energy on stage, a sight and sound to behold. Standing alongside him will be Bassist Lewis Wharton who's playing is just as clever mixing lead and rhythm to maximum affect. Keeping the beat will be the in demand Tony Coote who currently plays with P.P. Arnold and Steve Cradock amongst others, it's a tough seat to fill but Tony has the chops.
Support on the night comes from another of Shindig's favourite bands, the international garage-psych sensations THE PACERS. Formed by Harry Stam and Alex Friedl, THE PACERS mix raw neanderthal garage full of chopped chords and snarling lyrics, with San Fran 69 swirling guitars. The drum and bass duo of Gimmy and Jarvis complete the line up.
Between the bands the crack team of SHINDIG! and PSYCH-A-RELLA CLUB DJs will be playing all vinyl sets until 2am, dancing is strictly encouraged!
As it's Christmas there may even be a few surprises in store too………….
Tickets are just £12 and are available exclusively on DICE.