CAMILLA AISA, inspired by TY SEGALL's latest, picks a selection of yummy modern spins on some classics (and a few cult gems) from Shindig!'s own favourite eras
---
---
Ty Segall – 'St. Stephen'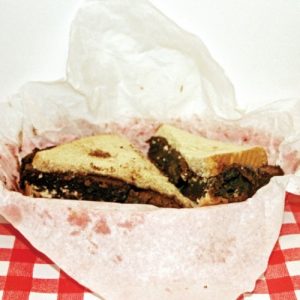 Needless to say, it's been a busy year for Ty Segall. And for Ty Segall fans, too. Now that I think about it – what do Ty and The Grateful Dead have in common? Well, they surely belong to the same list of favourites I'll never be able to properly keep up with (they're on top – the Dead being honorary chairmen along with Guided by Voices). There's way more to it now: Ty Segall's fourth release of the year is a collection of groovy covers titled Fudge Sandwich, and the Aoxomoxoa classic 'St. Stephen' is on it. The Dead reimagined as punk superheroes, we couldn't have asked for more. And as with the rest of the LP, the song now sounds like a Ty original. 
Jonathan Wilson – 'Fazon'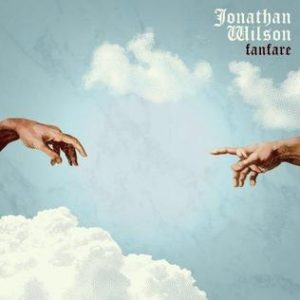 I'll be honest, Jonathan Wilson's latest was one of my biggest disappointments of the year. So I found myself going back to 2013's Fanfare, and thinking about the first track of that record that caught my attention. It was 'Fazon', a cover of a Sopwith Camel song from the San Franciscan band's second and final LP, The Miraculous Hump Returns From The Moon. I can remember a wonderful sense of astonishment – Sopwith Camel still felt like a kept secret, and 'Fazon' was its most precious hidden gem. It felt great to see a hip young artist recognising its timeless beauty, so that it could be hidden no more. Five years later, it still feels so.
Nicole Atkins – 'Vitamin C'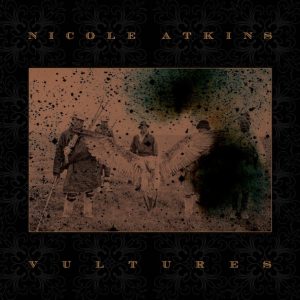 Nicole Atkins' take on this CAN classic has been released earlier this year, but recorded way back, eight years ago. As she explained: "Recently we've been playing it in our live set again and through tags on Instagram I noticed that some B-Boys have been using my version to breakdance at competitions. I decided I should release it digitally so more people can hear it and more easily dance to it!". I'm convinced there could be no better reason for a CAN cover to circulate. 
Moon Duo – 'No Fun'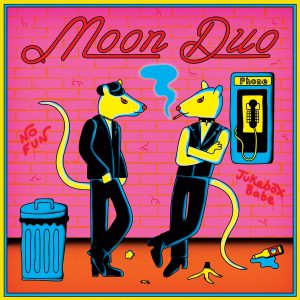 Some songs just can't help but live second, third, infinite lives. They're the ones we love to call anthems, I guess, whether they like it or not. 'No Fun' is among them, towering above the punk and garage pantheon. So, do we need another 'No Fun' cover? Probably not. But we definitely need to reclaim the sneer that caused its existence in the first place. And when it's Moon Duo revisiting it, as it happens on the B-side to this year's single 'Jukebox Babe', we'll embrace the additional fun even more heartily. 
Allah-Las – 'Hard On Love'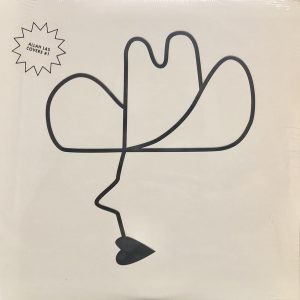 The Allah-Las' 2017 EP Covers #1 steers clear of predictable choices – surprises sound better, no doubt. One of these surprises is the band's rework of a Television rarity, 'Hard On Love'. A staple of early Television live sets, the track had been demoed in the fall of 1975 and – who knows – could have been a hit. It was a strong contender to become the band's first single until Tom Verlaine – in pure Tom Verlaine fashion – eventually chose the seven-minute long 'Little Johnny Jewel' (divided in two parts on the 7-inch). The Allah-Las perfectly recreate the cool laziness of the harmonies ("tell me why, tell me why") and elegantly champion the rediscovery of a lost gem.
Happyness – 'Surfer Girl'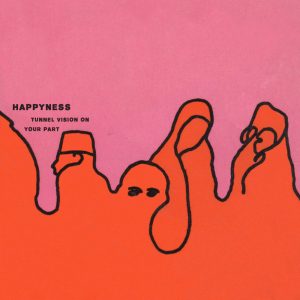 London trio Happyness interpret this 1963 Beach Boys hit as if they had just woken up in a desert golden beach. And, be honest, is there a better way to approach an early Brian Wilson song?
JC Flowers – 'China Girl'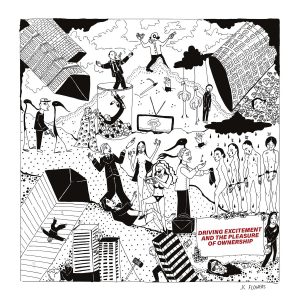 Goodbye to the '60s Californian muse, hello to 'China Girl' (and another young London group). JC Flowers' debut LP Driving Excitement And The Pleasure Of Ownership is way more pleasant than its title, and so is this cover of the Iggy/Bowie penned classic that first appeared on 1977's The Idiot. According to Nile Rodgers (producer of the '83 Bowie version), the song was about – guess what? – doing drugs. JC Flowers reimagine it as if it was actually about daydreaming next to a dusty turntable in an early 60s summer. A charming take. 
The Vacant Lots – 'Julia'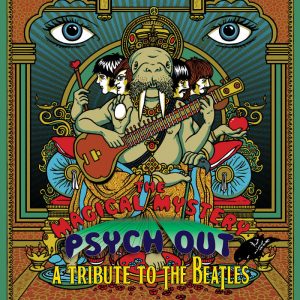 2015 saw the release of a record called The Magical Mystery Psych – Out – A Tribute To The Beatles. The concept was enticing: modern psych bands covering visionary Fab Four classics. The result sounds at times too reverential, though. But the American duo known as The Vacant Lots fortunately didn't forget that covers aren't supposed to merely pay respect, and chose to revisit and transform a Lennon gem. Their 'Julia' swaps the delicate acoustic flavour of the original for an unprecedented jangly bite paired with some sweet narcotic singing. 
Ulrika Spacek – 'Lady Godiva's Operation'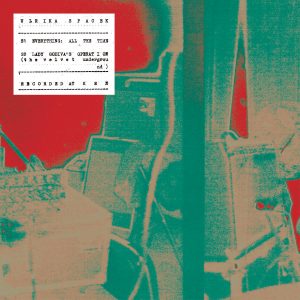 We're surveying contemporary groovy bands and their take on '60s and '70s pillars, right? So – how could we NOT include a cover of the one group that every contemporary artist considers so cool and so unavoidable when compiling their list of influences? It's Velvet Underground, of course, and much of this affection, these days, seems more fashionable than profound. But fortunately that's not the case for Ulrika Spacek. For them the 1968 classic 'Lady Godiva's Operation' – released as B-side to the 2016 single 'Everything: All the Time' – is a natural fit. As simple as that. 
The Brian Jonestown Massacre – 'Dust'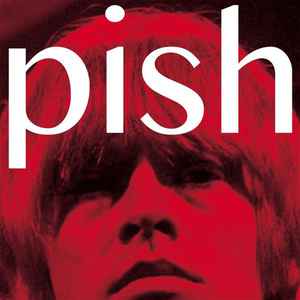 And now you were just waiting for an Anton Newcombe/Roky Erickson combo, admit it. In case you missed it in 2015, when The Brian Jonestown Massacre's Mini Album Thingy Wingy came out, here it is. It's 'Dust', from Easter Everywhere. And there's even The Black Angels' Alex Maas on indisputable jug duties. 
Beechwood – 'I'm Not Like Everybody Else'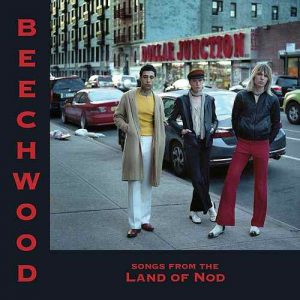 Not content with producing an outstanding debut LP, in 2018 Beechwood have managed to release two of the most interesting albums of the year (Songs From The Land Of Nod and Inside The Flesh Hotel). And not content with that either, they proved that they can take The Kinks out for a walk down the Bowery and leave us waiting for more and more and more. 
Sexwitch – 'War In Peace'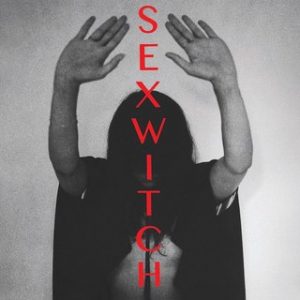 English band Toy and Bat For Lashes' Natasha Khan collaborate under the tantalising moniker of Sexwitch – releasing a self-titled debut album in 2015. An interest in exotic – or at least eccentric – folk typifies the record, which reworks songs from all around the world (Morocco, Thailand, Iran…). There's an American cover, too, and it comes from every freak-folk lover's favourite cult classic: Skip Spence's Oar. So sit down and enjoy this nocturnal take on 'War In Peace'. "Risen dead will cross another generation…". 
Cass McCombs & The Chapin Sisters – 'The Dolphins'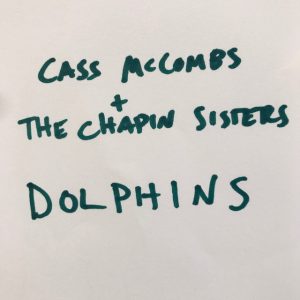 Still wrapped in the Sexwitch dark trip, we thence emerge to see the ocean – courtesy of Cass McCombs & The Chapin Sisters. Simple ingredients, this time around: an intimate arrangement, soothing harmonies and, most importantly, one of those great, great songs that never cease to reveal another side to their timeless beauty. In this case, it's the Fred Neil masterpiece 'Dolphins'. It's still true – truer than ever, perhaps: "This old world will never change the way it's been." But this old world still has some potent gorgeous songs to help defy its old habits. 
Weyes Blood – 'Everybody's Talkin''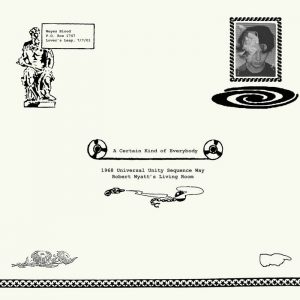 Christmas is coming; a good excuse to pretend we all deserve an early gift. Here it is, then: not one, but two Fred Neil covers. Weyes Blood reimagines 'Everybody's Talkin''  – a breathtaking version released as a single last year with 'A Certain Kind'. And since last year, when people ask me what I think the point of cover songs is or should be, I refer them to this recording. 
Chris Forsyth & The Solar Motel Band – 'The Calvary Cross'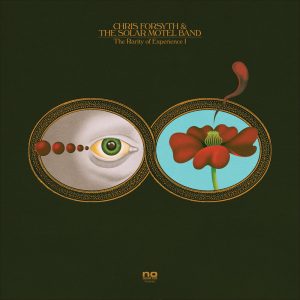 The Richard and Linda Thompson classic 'The Calvary Cross' gets an epic treatment. It happens at the end of Chris Forsyth & The Solar Motel Band's 2016 LP The Rarity Of Experience. An hypnotic, inspired rework that comes with a sudden realisation: Chris Forsyth beholds the gift of tasteful, understated solos. And that, at least in my book, is the true, precious rarity. 
Ty Segall – 'Every 1's A Winner'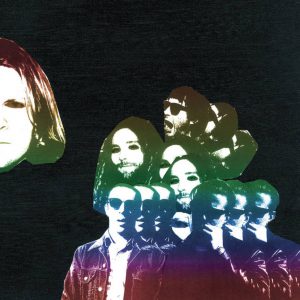 It all comes back to Ty Segall. Fudge Sandwich is his appetising collection of covers but back in January his first release of the year, the successfully ambitious Freedom's Goblin, already proved what a master of covers he is. Oh, January 2018. It's been years since January 2018. What surely hasn't changed is the exhilarating energy of Ty's version of the Hot Chocolate 1978 hit 'Every 1's a Winner'. Flashy, boisterous, brash. Exactly what we need in these times.