THOMAS PATTERSON talks with EBBOT LUNDBERG about Christmas, art and the future. (Comp question after interview)
---
Shindig!:  Are you looking forward to Xmas? What will you be doing this year for the festive season?
Ebbot Lundborg: I haven´t been looking forward to Xmas since my grandparents passed away. I just prefer to go away to Sri Lanka or someplace else that is not so dark and depressing as Sweden during winter solstice.
SD!:  What does a typical Swedish Xmas look like? Are there unusual traditions non-Swedes will find fascinating?
EB: Heavy drinking with sugar on top basically.It has always been like that long before Santa entered the picture.
In the past It was called "Supa Jul" which means "Drinking Yule".
As a non Swede I don´t know if that´s fascinating though, except maybe the silly moonwalking around the christmas tree and the astonishing amount of booze that is consumed.
SD!: Do you have any favourite festive music you like to slip on the stereo this time of year?
EB: I may listen to Jan Johansson Svenska Folkvisor,  or anything by The Free Design this year. If not maybe something by Upside Down Cross.
SD!: As you know, we're giving away some signed artwork as a competition for our readers. What can you tell us about the artwork? Where was it taken and what does it mean to you?
EB: It´s taken in the woods where I live by the west coast of Sweden. This is where I mostly spend my time relaxing. The photographer´s name is Dan Isaac Wallin. A brilliant artist who´s very much into using 19th century cameras.
SD!: What does the new year hold in store for you and the band?
EB: A lot of things because there are so many interesting changes happening in the world right now. So musically we are probably going to do something exciting and scary.
---
COMPETITION
To win a signed print of the below artwork answer this simple question: "What was the name of Ebbot's break through band?"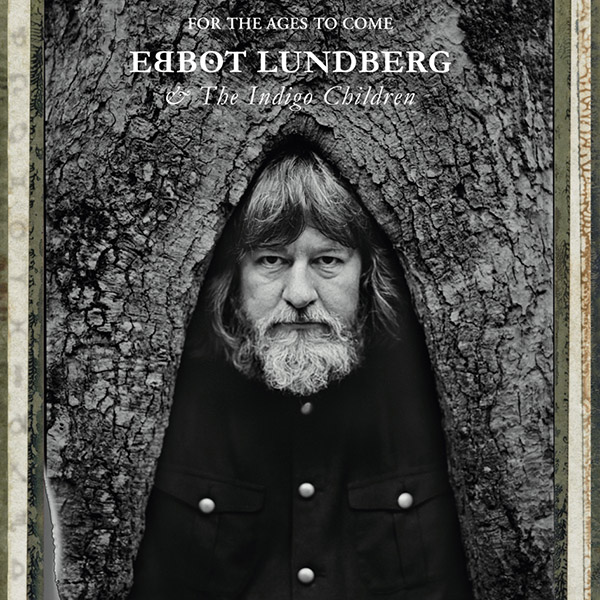 Email your answer to win@shindig-magazine.com with "EBBOT COMP" in the title by Jan 31st