Snap Galleries 'Abbey Road: The Complete Sessions'
Seeing pictures of a zebra crossing has never been so exciting
---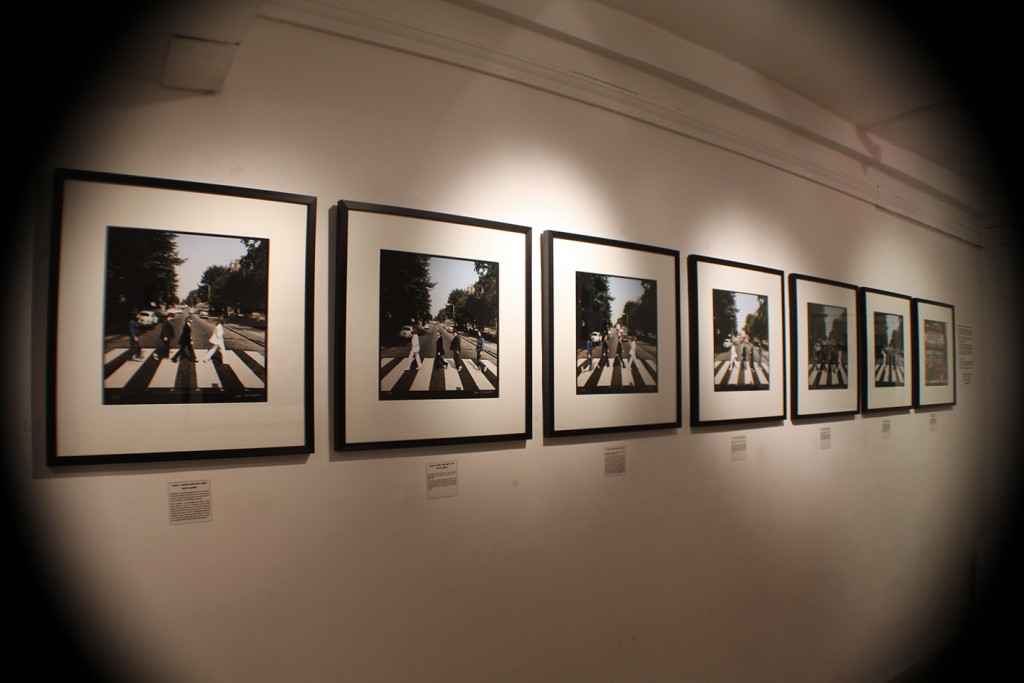 August 1969, a late summer's morning, a North London suburban street, four people leave their workplace and walk across a pedestrian crossing. This moment, captured on film was to become the Abbey Road album cover.  This now iconic image has long been thought of as a visual document of a metaphorical "walking away" from The Beatles legacy and the studio in which had created the majority of their work. However, looking at the entire series of photographs taken by Iain McMillan – currently on display at the Snap Gallery in London – several of the shots show them walking back and forth, to and from the studio. It would seem there is more to the myths and legends built over the years when taking in the full picture of that day.
Apparently the choice of image for the album cover was based solely on it being the only one where they appear to walk in unison (although the overall design was previously pitched by Paul McCartney to McMillan in advance). Even the shoeless McCartney that fuelled the "Paul is dead" rumours of the time doesn't appear to be as deliberate as history records  – he wears sandals in a couple of the unused images. Seeing all the photographs together gives a more fascinating insight with plenty more to ponder: there is a mysterious young woman in a purple top on three of the photos – who was she? Alan Parsons, an engineer on Abbey Road who was there at the shoot, has said that the presence of the police van (not seen on the majority of photographs) was due to concern by the local constabulary about the shoot stopping the flow of traffic in the area. This also impacted upon the time McMillan had available to get the photo. Also present is the rear cover photograph, showing the Abbey Road sign that, sadly, no longer exists.
It's fascinating to see this vital documentation of a celebrated moment in time.  The photographs form part of the overall gallery exhibits which currently include equally rare shots of Jimi Hendrix, Nick Drake and Bruce Springsteen with more to come including a Small Faces retrospective in March 2016.
https://www.snapgalleries.com/exhibitions/abbey-road-the-complete-sessions/