They Are Risen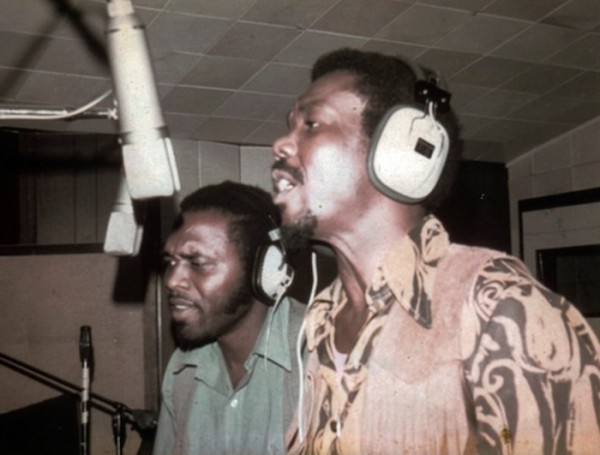 PAUL OSBORNE delves deep into the incredible hidden legacy of LA's soul-rock innovators, 4TH COMING
---
Eothen Alapatt's LA-based Now-Again Records has shown increasingly fine pedigree as a label over the last five years, specialising in unearthing long-forgotten and often unreleased psychedelic soul, funk, Afro-rock and world music from the last 40 years. Following hot on the heels of Never Satisfied, the superb collection of lost 45s by Atlanta guitarist Richard Marks, Alapatt has struck gold with the label's latest piece of musical archeology.
Strange Things 1970-1974 brings together a selection of long lost cuts from 4th Coming, an LA-based band formed around the core songwriting duo of Jechonias 'Jack' / 'JS' Williams and his former brother-in-law, Henry 'Hank' Porter. With their legend at the time of existence confined to those who'd purchased their singles from the back of Porter's car, it's taken the enthusiasm and perseverance of crate-diggers and musicologists such as DJ Shadow and Alapatt to unearth the series of seven-inches that form the basis of this fascinating new release.
Back in '69 it was with the financial backing and belief of local impresario Al Furth, who owned both Artist Recording Studios and Alpha Records, that gave Williams and Porter the support they needed to kick-start and record their unique musical vision. Unfortunately, despite Furth's belief in 4th Coming, Alpha's lack of distribution meant that outside of the band shopping their singles round to local radio stations and record stores, exposure to the general public remained confined to the Silver Lake area where Porter and Williams lived.
The diversity in their sound came from the freedom afforded to them in the creative process, with Williams and friend Yusuf Rahman arranging and recording the musicians before Porter would come in and lay down his own words and melodies on top. This gave the recordings their own unique feel. As Porter states in this releases detailed sleeve notes, "I don't know what Jack was listening to but, really, I think it was the little voices in his head." The musicians were a revolving cast, which included psych-rock guitarist and engineer John Greek, leader of The Beautiful Daze (of 'City Jungle' fame) and a member of TV show Get Smart's fictional garage band, Sacred Cow, as well as members of The Watts 103rd St Rhythm Band.
Unfortunately, both Al Furth and Jack Williams have long since passed away, leaving Porter as the last surviving member able to receive the praise the band so rightly deserve. Indeed, it's a crime that this music remained unheard for so long. Although there's plenty for the fuzz soul freaks amongst us to revel in – 4th Comings music shares an affinity with the progressive funk and soul of the era – there's an obvious wealth of musical influences and innovation going on here. 'Oh Love' sounds like a lost Bay Area pop nugget penned by Arthur Lee, 'Heaven And Earth' is a rolling piece of country-rock which wouldn't have sounded out of place had it been sung by Gene Clark, and the layers of primal synth sprinkled on the deep and freaky funk of 'Come To The Feast' and 'Dead Don't Die Alive', along with politico soul-rock of 'Waterloo At Watergate' show a congregation, who, had they lasted beyond their all too short lifespan, had the potential to become truly great.
Finally, with the release of this collection, 4th Coming's place in musical history is assured.
Strange Things 1970-1974 is out now on Now-Again