Record Store Day 2020 Highlights
The Shindig! editorial team pick out the highlights of this years Record Store Day releases so you don't have to wade through Ace Of Base, Annihilator and Bastille! Record Store Day is April the 18th, queues star on April 1st….
---
Al Green – Green Is Blues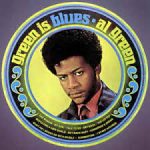 Al Green's first record for Hi Records Green Is Blues, celebrating it's 50th anniversary. Tip-on Jacket, 180 gram vinyl, insert with liner notes.Split green & blue vinyl. Includes versions of Get Back, My Girl and a wonderfully downbeat phaser-filled The Letter.
Alessandro Alessandroni – Ritmo Dell'industria No. 2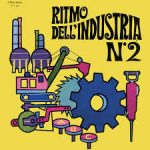 Limited to 500 copies- Housed in a gatefold jacket Composer and musician Alessandro Alessandroni's extremely rare 1969 album Ritmo Dell'Industria No2
Alfredo Linares Y Su Sonora – Yo Traigo Boogaloo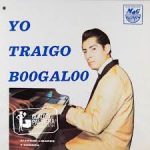 Long sought after by collectors, DJs and lovers of hard salsa and boogaloo alike, Alfredo Linares Y Su Sonora's  Yo Traigo Boogaloo is now lovingly reissued in replica form with the original cover art, remastered from the studio tapes, reproducing that magical MAG studio sound for today's aficionados to enjoy like it was 1969 all over again.
The Amorphous Androgynous – A Monstrous Psychedelic Bubble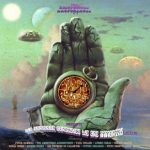 This is one helluva progtronic psychedelic trip through The Amorphous Androgynous samplerdelic multiverse for this special numbered 180g RSD vinyl release, A Monster Psychedelic Bubble, limited to 1000 RSD 2020 releases with machine numbered sleeve.
The BBC Radiophonic Workshop – Four Albums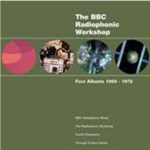 A special collection of the 4 main BBC Radiophonic Workshop CDs, BBC Radiophonic Music, Fourthe Dimension, The Radiophonic Workshop and Through A Glass Darkly, plus 2 rare and collectable bonus discs one featuring the Stone Tape, the other features Changes. These have never been available on CD before! All 6 CD's are in card wallets, and a booklet and housed within a presentation box.
Ben Watt & Robert Wyatt – Summer Into Winter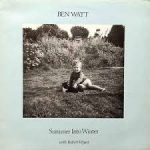 Turquoise Transparent Vinyl cut at 45 RPM, Summer Into Winter is a collaboration between Ben Watt and Robert Wyatt originally released as an EP in March 1982.Remastered at Abbey Road Studios and reissued for Record Store Day 2020.
Davy Graham – The Holly Kaleidoscope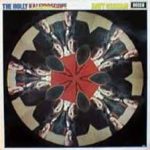 The Holly Kaleidoscope was Davy Graham's final LP for Decca and he was accompanied by his then wife, American singer Holly Gwyn, who sang vocals on a few of the tracks.The fourteen tracks on the LP contains five Graham originals plus a mixture of rearranged popular songs.This RSD 2020 LP reissue comes with additional liner notes and rare photos on the LP inner bag.Pure analogue remastered directly from the original tapes and pressed on "Kaleidoscope/paddled" effect coloured vinyl.
Don Shinn – Temples With Prophets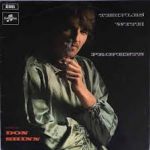 Don Shinn's Temples With Prophets is classic UK proto-prog. Originally issued in 1969 and features both sides of his rare 1966 single as bonus tracks, a 12pp full colour booklet with detailed notes and rare photos. Essential for Hammond organ lovers.
The Feminine Complex – Livin' Love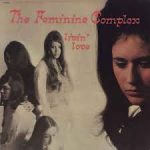 Livin' Love is the lone album from Nashville's first all-female rock band The Feminine Complex and was originally released on Athena Records in 1969.  This new issue comes complete with a second LP of demos and originally unreleased rarities!
The Fuzztones – Lysergic Emanations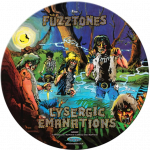 Lysergic Emanations is undoubtedly The Fuzztones' most well known album,, issued here as a Picture Disc LP for the very first time since its 1985 release date. All tracks have been re-mastered for vinyl this year, 2020, which is also marks the 40th anniversary of the band. Shindig! wishes Rudi and the band a very happy birthday!
Gruff Rhys – (Don't) Welcome The Plague As A Blessing / The Babelsberg Basement Files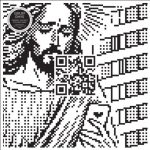 Gruff Rhys' (Don't) Welcome The Plague As A Blessing / The Babelsberg Basement Files released as and LP with split coloured black & white vinyl. "Early in 2016 Ali Chant texted me, asking if I still wanted to record some stuff at his studio – as property developers were about to knock it down.Another creative space bulldozed away for capital gain.Politically it was a shit year.The noise building for the Brexit referendum that would fuck with the future of the young was in full swing.Bowie died, and on the morning of the first recordings I had the worst migraine.I left the building and threw up in the street.I wanted to commit to the lyrics and sing live so I think I was stressed about getting them ready to sing.I had a batch of songs I wanted to record but I didn't have a record label or any plans of what to do with them.I gathered incredible musicians from my square mile in Cardiff in the van and drove to Bristol. Kliph on drums, Steve on bass and Osian on piano.I sang and played guitar – We recorded live takes for 3 days then I sat on the songs for almost 2 years.Eventually handing them to composer Stephen McNeff to work on orchestral arrangements.I called the album that was mixed by Samur Kouja; Babelsberg – and I'm very happy with it. This album meanwhile is an exploration of how it came to be – and the songs in their raw state. A companion piece rather than the definitive article.  Most tracks are similar to the final work except for Selfies in The Sunset which is pre-duet and much longer.  At some point it would be great to release the amazing orchestral elements too.  Maybe both records could be played at once.  In the meantime please enjoy the fruits of Kliph Scurlock's mixes and demo digging for (Don't) Welcome The Plague As A Blessing.  I'm very grateful to Lisa Jen and Mirain Haf from the band 9 Bach for singing the background vocals.  Kliph for overseeing this project, Rough Trade for their enthusiasm and thanks to the designers; thanks Uno Moralez for agreeing to have his incredible Babelsberg sleeve illustration carved up, and ace designer Mark James for this final article. Further thanks to Ali, Steve, Osian and also to Robin Turner for lending his ear at the time." Gruff Rhys, 2020.
The Hotrats – Turn Ons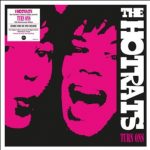 Exclusive to RSD2020, Demon Records celebrates the 10th anniversary of Turn Ons.The Hotrats aka Supergrass's Gaz Coombes and Danny Goffey) first released this collection of covers in 2010 and it has gone on to become a fan favourite.Produced by Nigel Godrich and re-issued for the first time, the album showcases the band's classic rock influences with takes on David Bowie, The Kinks, Pink Floyd, Beastie Boys and more.Pressed on double 10″ hot pink vinyl, this new collection brings together the original studio album plus a selection of bonus tracks available on vinyl for the first time including "Mirror In the Bathroom" (The Beat), "West End Girls" (Pet Shop Boys" and The Beatles "Drive My Car".It also includes a brand new track at the time of this still unrecorded, and exclusive to RSD2020.100 copies will randomly have inserted a signed print of Gaz and Danny.
Jacqueline Taieb – Lolita Chick '68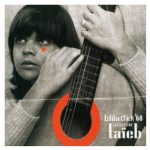 Released in January 1967 Jacqueline Tieb's  '7h du mat' has been labelled as a 'sixties jewel'  this new collection Lolita Chick '68 is a must, to appreciated by all true connoisseurs as no female French rock compilation is complete without her. Jacqueline Taieb is a comet, whose songs come back regularly without a wrinkle, every bit as modern.
Juliette Greco – Jolie Mome:La Muse De Saint Germain Des Pres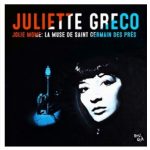 Limited edition 500 pressing in glorious double co;oured vinyl,  one is RED vinyl and one is BLUE vinyl. Think back, to that mid 20th Century world when music, film and everything else we love began…On day 1, before YeYe, before Beat, before Elvis, before Bardot, before Rock n' Roll before ANYTHING, young Juliette Greco just WAS…queen of bohemian Paris, close to Camus, Miles Davis and the existentialist circles of the day, she began to perform in the Rive Gauche cafes, as Satre said she had "millions of poems in her voice" and he wrote liner notes on her albums too! She had intelligence, looks, attitude and talent, and yes, she made some great records too! Jolie Mome:La Muse De Saint Germain Des Pres brings together just a few of them.
Keith Cross & Peter Ross – Bored Civilians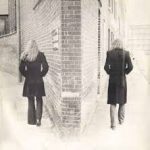 Bored Civilians by Keith Cross and Peter Ross is a 1972 British-Prog-Rock gem, inspired by the US West-Coast sound, which the original vinyl release has become a highly collectable LP.The band has been described as 'The British Eagles' in the past and the line-up included Nick Lowe (Brinsleys), BJ Cole (Procol Harum, John Cale, Robert Plant, David Gilmore, Cat Stevens, Rafferty, etc), along with other great musicians.Bored Civilians is a slightly mysterious story, where both Cross and Ross disappeared from the scene soon afterwards but the legacy of the album keeps their names high in the collector's market.First time official reissue on LP, pure analogue remastered from the original tapes, this RSD 2020 exclusive comes with additional liner notes and rare photos from the Decca archives on the inner LP bag too.
The Kinks – Kink Chronicles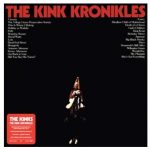 This limited edition, gatefold, red vinyl 2LP is a reproduction of the sought-after, 28 track, 1972 Reprise US LP compilation (1966-1971).Contains hits, album tracks, US-only versions, non-album singles and B-sides.Featuring original sleeve-notes."This limited edition, gatefold, red vinyl 2LP is a reproduction of the sought-after, 28 track, 1972 Reprise US LP compilation (1966-1971).Contains hits, album tracks, US-only versions, non-album singles and B-sides.Featuring original sleeve-notes.
Neal Casal – Fade Away Diamond Time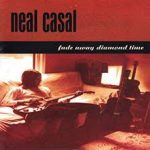 First ever vinyl release for this cult debut record by singer-songwriter Neal Casal, who tragically passed away at the end of the 2019.Presented on a Limited edition 180g double-LP, pressed at Pallas. Neal Casal's debut record, Fade Away Diamond Time, was released in 1995 to much critical acclaim. Produced by Jim Scott (Wilco, Tom Petty, Johnny Cash) in a sprawling mansion in the hills of Santa Ynez, California, the album introduced the intimate songwriting and lyrical guitar work that would become the foundation of his career.
Shirley Collins & Davy Graham – Folk Roots, New Routes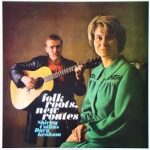 One of the best 1960's folk music revival albums, Folk Roots, New Routes is a beautiful, highly respected and often the go-to British folk album which has earned a great deal of admiration from many musicians, critics and fans around the world. Graham and Collins' pioneering arrangements and playing is unyielding and timeless, yet their uncompromising approach was also very innovative.Pressed on 180grm vinyl, analogue remastered directly from the master tapes, with many tracks in stereo for the first time for RSD 2020. Comes with new additional liner notes and rare photos printed on the inner sleeve.
Status Quo – Ma Kelly's Greasy Spoon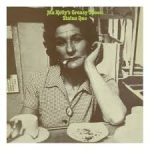 To celebrate the 50th Anniversary of The Quo's 3rd studio album, Ma Kelly's Greasy Spoon gets a tasteful release on yellow and white "fried egg" vinyl, cigarette butt optional.
Tangerine Dream – Phaedra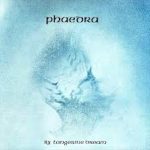 Tangerine Dreams first release after signing the Richard Branson's Virgin Records.Released on 20 February 1974, it unveiled a brooding title track that was spread across the whole of side A.Phaedra was recorded at the Manor, the studio inside a manor house in Shipton-on-Cherwell in Oxfordshire, England, which was already celebrated by early 1974 as the location in which Mike Oldfield had created Tubular Bells, It was produced by Tangerine Dream founder Edgar Froese who also painted the image on the album cover.With audio taken from 2019's boxset In Search Of Hades and bonus tracks not on the original album this has been made in a double LP for the first time, pressed on 180g heavyweight tangerine coloured vinyl.
The Telescopes – Altered Perception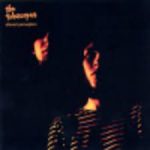 The Telescopes are an English noise, space rock, dream pop and psychedelic band, formed in 1987 by Stephen Lawrie, and drawing influence from artists such as Suicide, The Velvet Underground and The 13th Floor Elevators. They have a total of eleven released albums including their debut, Taste, released in 1989.'Altered Perception' collects 15 of their most intricate workings from their first two albums with the odd rarity and b-side thrown in for good measure. Re-mastered by John Rivers at Woodbine Street Studio especially for RSD 2020, released for the first time on Purple coloured heavyweight 180 gram audiophile double vinyl LP.
Various Artists – Behind The Dykes – Beat, Blues And Psychedelic Nuggets From The Lowlands 1964 – 1972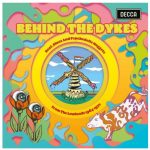 Behind The Dykes is a 2LP compilation that was especially compiled/designed for RSD 2020 presenting the best bands and artists the Dutch had to offer in the classic Nederbeat period of 1964-1972. The Netherlands were the first non-English speaking country to storm the Billboard Hot 100 with a string of hit singles from bands such as Shocking Blue, Focus, George Baker Selection, Golden Earring and Tee-Set. This 2LP presents the bands that followed closely behind, with singles and albums that internationally have become highly sought-after. . Original singles of many of these tracks are currently offered and/or sold for hundreds of Euros on Discogs, and many original pressing were so limited at the original time of release that they are impossible to find. The album is released under the Decca brand with the classic logos and labels. . The psychedelic artwork looks fabulous. The full color printed inner sleeves contain liner notes about each individual band with the original single artwork, while the inside of the gatefold sleeve contains photos of the artists featured on this album.
Now OBVIOUSLY this is a far from comprehensive list, more what jumped out at us from the first glance through the list. Click the link below to check out the full list for yourself.