Premiere: More Kicks – Blame It On The Satellite
Shindig! favourites MORE KICKS share 'Blame It On The Satellite' from their self titled debut long player, which is released today!
---
MORE KICKS formed at the end of 2017 and have been gigging across London and the rest of Europe ever since, playing shows and festivals with the likes of Buzzcocks, Dirty Fences, Baby Shakes, The Briefs and many, many more  – including a Shindig! show in East London this time last year.
Until now MORE KICKS had  released two power pop drenched 7″s, 'It's A Drag' and 'I'm On The Brink'. The former was described in Shindig! as "A sublime blast of punk-tinged power pop […] recalls the energy and melodic hooks of Buzzcocks and early Supergrass."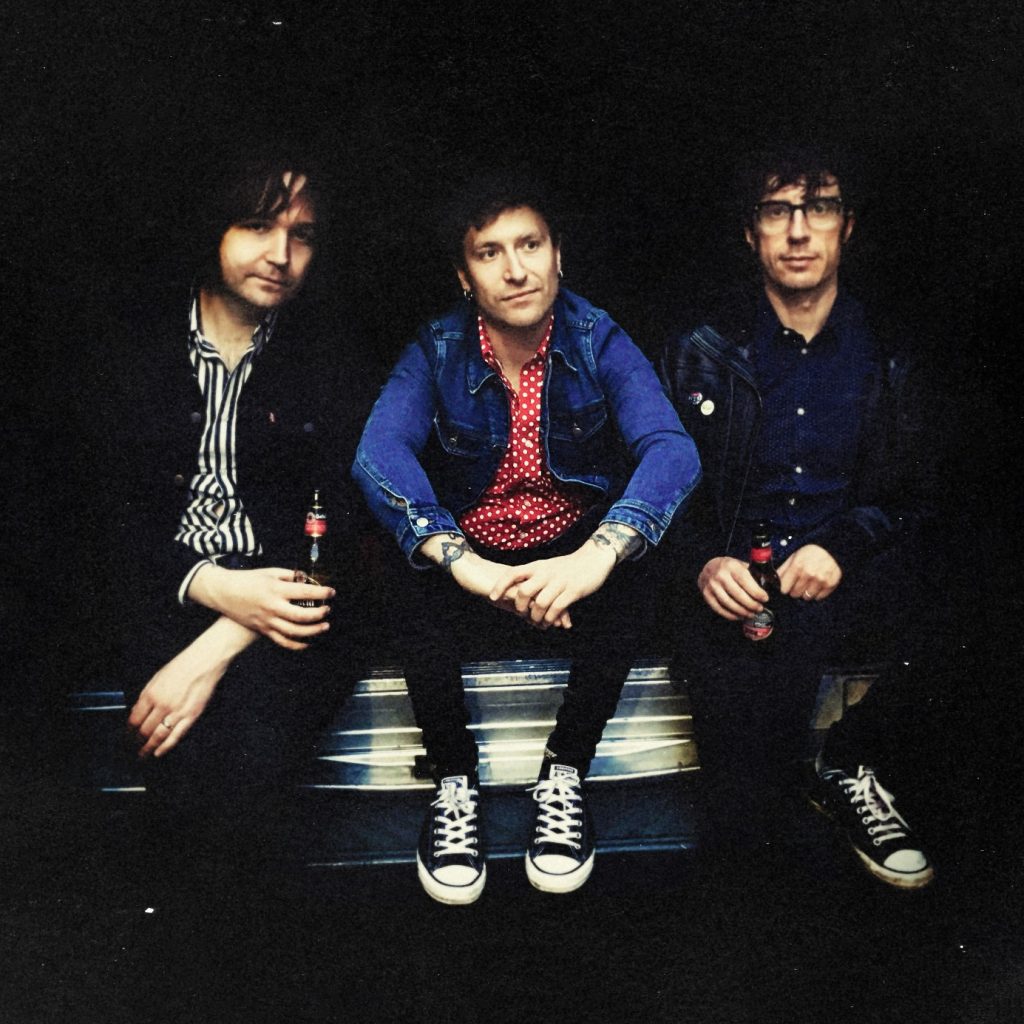 The album More Kicks is released today through a coalition of five independent record labels Dirt Cult Records, Wanda Records, Adrenalin Fix, Beluga Records and Snap Records. Recorded live by the trio (Sulli – Guitar/Vox, Paolo – Bass and Kris – Drums) to 2″ tape with minimal overdubs because "It's tedious to be too pure about anything, but that kind of bottled lightning only comes when you can't re-do stuff, the pressure's on and you can only afford two days studio time to record the whole album. It worked out because we had no choice." according to Sulli.
"One of the funny things about music is that it's possible to be quite weird, subversive and brutal when you present things in an apparently cheerful, up-tempo way," says Sulli. "I like sneaking things under the wire, kicking people in the face with our music, not giving anyone a chance to catch their breath."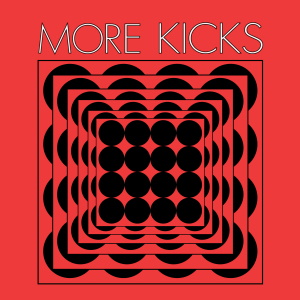 You can order More Kicks by MORE KICKS from Wanda Records HERE.
For more information visit MORE KICKS on: Facebook, Bandcamp, Twitter and Instagram.