Islands In Space, the 1981 Canadian private press LP from LightDreams has just been reissued for the first time. Reviewed in the forthcoming Shindig! Issue #56 and achieving an elusive 5 star rating, the album is a hugely impressive sonic treat, all the more astonishing as it was recorded on such primitive equipment. LightDreams virtuoso, PAUL MARCANO, spoke to AUSTIN MATTHEWS about the album
---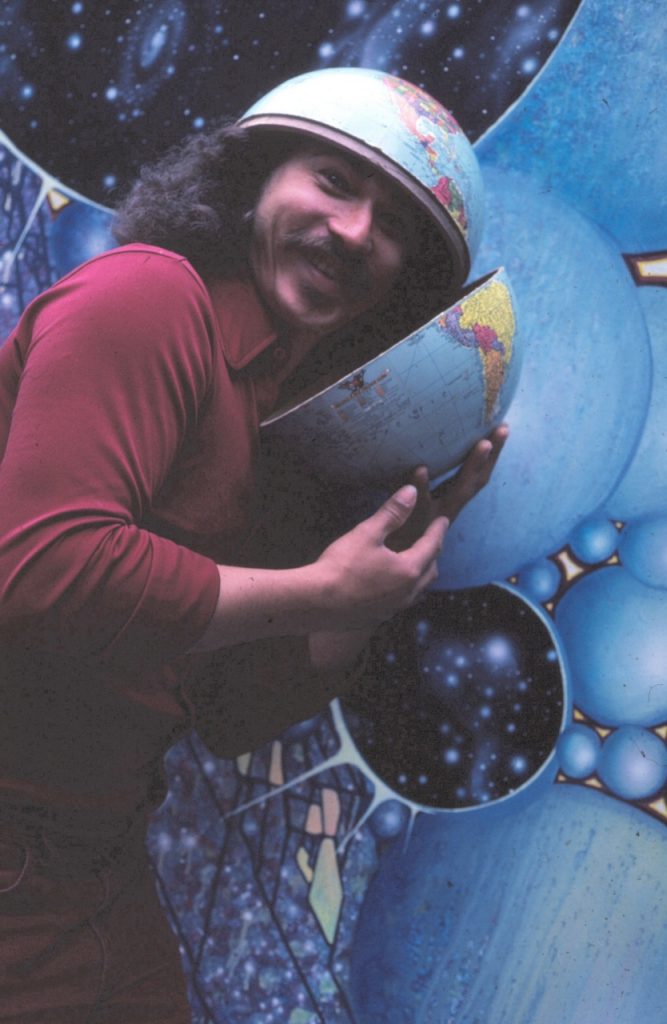 Shindig!: Was there a sense of trying to "paint a picture" with Islands In Space?
Paul Marcano: I come from a long genetic line of visual artists, but perhaps psychedelics helped in the cross-talk of "synaesthesia", where my music and lyrics do tend to provoke visual elements. This is most evident in the work I've recently completed on a virtual reality visualisation of the album for the Oculus Rift (a VR headset).
SD!: Do you think the way the songs were recorded (on a TEAC Portastudio) adds to the atmosphere of the final album?
PM: I think what you find with small home recording studios is the huge advantage of complete privacy and unlimited hours to hone things to a perfection that would otherwise be compromised, watching the clock and costs of recording in more professional surroundings. The TEAC 144 was one of the first affordable stereo recording devices available to songwriters and I saw it as the ultimate tool to expand on what I really wanted to create, which was primarily a stereo headphone experience about outer and inner space.
SD!: I read in the sleeve notes that you tried to create a kind of "mission control" atmosphere during the recording – could you talk a little about this?
PM: Mission control sounds and chat were added after Andre Martin agreed to include his piece 'Voiceless Voice' on the album. I thought book-ending his highly symphonic soundtrack with an outer space docking sequence would visually take us out there and then, later, bring us back gently as a transition to the inner space themes of side two.
SD!: Do you think the concept of the album (of humans colonising space) is now even more relevant than when it was recorded?
PM: I hope so, after all, the International Space Station is basically an island in space. Space travel itself has become more robotic than I would have imagined in 1981, but these robots are sending us back amazing high-resolution, full 360-degree photos where the average person can now use a VR headset to stand on Mars and virtually look around as if you were truly 'there'.
Islands In Space is out on Got Kinda Lost Records now.