PAUL OSBORNE remembers one of music's true giants with help from The Muppets
---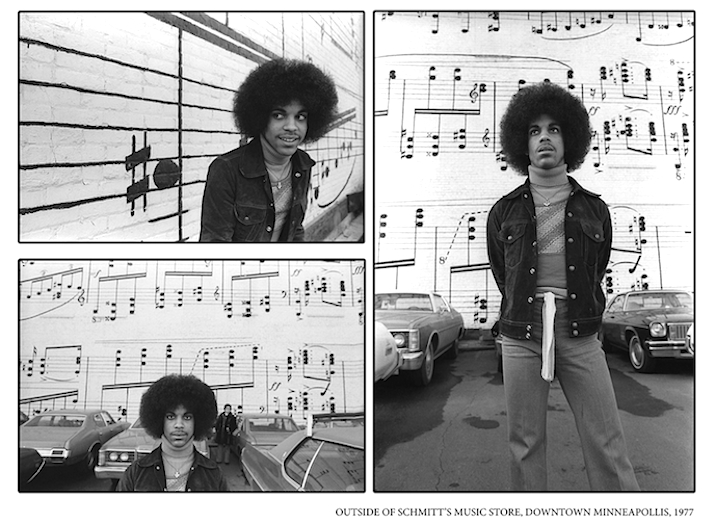 Prince 1958 – 2016
June 1990, Wembley Arena, and the 15-year-old me has just had his mind blown by one of the greatest entertainers of our age. Having worn out my VHS tapes of the 1988 Lovesexy tour, to see Prince Rogers Nelson on stage was truly a thing of wonder for me, and given the sad news of his passing yesterday is a memory to be cherished.  Although his recorded output over the latter years of his career had been patchy, the run of albums he released between '83's 1999 and '88's Lovesexy cut a unique path through the wasteland of gated drums and synthetic sheen of '80s music, channelling The Beatles, James Brown, Hendrix and creating a sound and look all of his own.
A fiercely independent musical spirit, Prince made music that was inventive, funky and at times downright weird. For proof look no further then acid-fuelled masterpiece that was '87's quickly withdrawn Black Album. Hard to imagine a modern day million selling pop star even coming close to the creepy pimp narrative of 'Bob George' ("Prince! That skinny muthafucka with the high up voice!") or twisted psych-party funk of 'Superfunkycalifragisexy' with its references to squirrel meat and masturbation.  1987's career high point Sign Of The Times showcased the brilliance of his talent, covering social commentary (the title track), JB-esque funk ('Housequake'), childlike psych-pop ('Starfish & Coffee') and dark paranoid soul (the brilliant 'If I Was Your Girlfriend') and veered between rich layered textures and stark guitar and drum sounds. The accompanying movie remains the concert film that all others should be judged against.
To see Prince live was to understand the true measure of his talent. Whether shredding on his guitar, running up and down scales on a grand piano or pulling off dance moves that left you blushing, he worked the stage and his instruments with an effortless ease that left you open mouthed.  Like Bowie he remained an enigma right until the end, a truly individual talent the likes of which we're never likely to see again.
One of the last great entertainers of our age has left us, and the world is a slightly duller place.