YĪN YĪN Mount Matsu Album & Single Takahashi Timing
Get ready for a musical odyssey as YĪN YĪN, the dynamic Dutch quartet, prepares to drop their third album, Mount Matsu, on January 19, 2024, via Glitterbeat. This much-anticipated release promises a kaleidoscope of sounds that defy easy categorization, blending influences from Khruangbin to Kraftwerk, surf music to Southeast Asian psychedelia, and Stax soul to mutant 80s disco.
---
Evolution of YĪN YĪN:
From their debut, The Rabbit that Hunts Tigers, in 2019, to the cosmic exploration of The Age of Aquarius in 2022, YĪN YĪN's journey reaches a pinnacle with Mount Matsu. This mature and adventurous phase is a result of a lineup change, ushering in a more democratic creative mode. Members Remy Scheren, Robbert Verwijlen, and Erik Bandt joined drummer Kees Berkers, contributing to the album's diverse influences.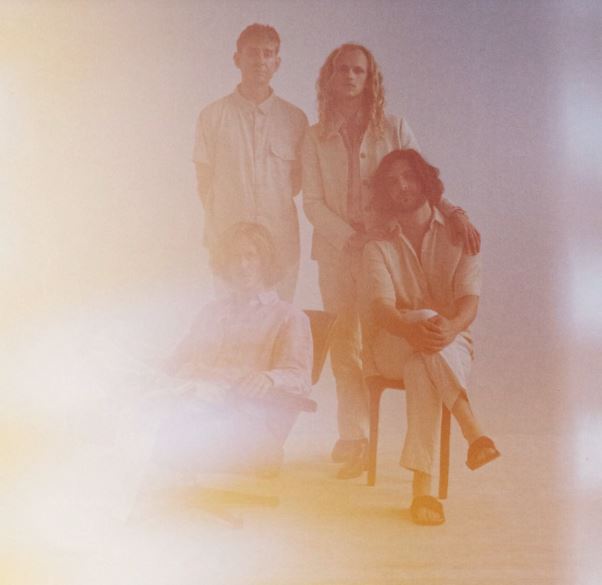 Creative Collaboration and Ascent Theme:
The collaborative effort among YĪN YĪN members led to the ascent-themed title, Mount Matsu, inspired by the Japanese term "matsu," symbolizing rebirth and hope for the future. The creative process, described as a study of collective work, resulted in an album transcending its kaleidoscopic influences.
Track Highlights:
Explore the sonic landscape with track highlights like the classic moody vibe of The Year of the Rabbit, the spacey nu-disco groove of Takahashi Timing, and the sweet, monkey-like serenade of Pia Dance. Each track is a unique expression, from the laid-back Tam Tam to the infectious dance floor anthem Tokyo Disko.
Organic Sound Aesthetic:
Mount Matsu marks a departure from the synth-heavy production of their second album, embracing a more organic, 70s live band aesthetic. The warmth of valve amp guitar sounds, vintage synth lines, and acoustic percussion timbres captures the essence of a live band rehearsal space.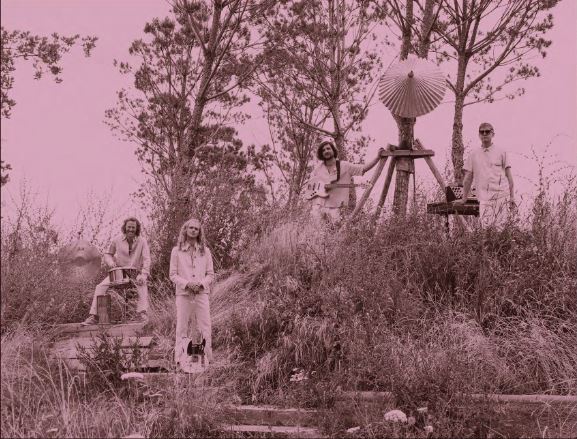 Diverse Musical Palette:
The album unfolds a rich musical tapestry, from off-kilter disco tunes to neo-surf rock anthems, all rooted in Southeast Asian psychedelia and funk from the 60s and 70s. The band's decision to sparsely use vocals allows ample room for the listener's imagination, creating an immersive and imaginative experience.
As YĪN YĪN occupies a sonic realm between Khruangbin and Kraftwerk, Stax soul and mutant 80s disco, City pop, and Japanese instrumental folk (sōkyoku), Mount Matsu invites listeners to explore infectious pentatonic melodicism that demands multiple rewinds. Embrace the evolution of YĪN YĪN, feel the vibes, and embark on a sonic adventure with Mount Matsu.
Information and Tor Dates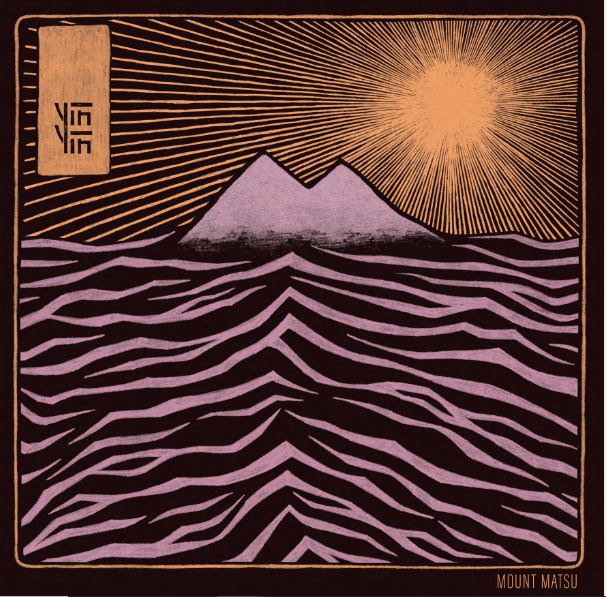 Mount Matsu is released through Glitterbeat on 19th January 2024 – Pre-Order Here
Takeshi Timing is out now on all major streaming platforms.
UK tour
Thur 15 Feb – Manchester, The White Hotel
Fri 16 Feb – London, Village Underground
Sat 17 Feb – Bristol, Strange Bren
Sun 18 Feb – Brighton, Patterns
+ live at Eurosonic, 17-20 Jan 2024, Groningen NL
Subscribe to Shindig! Magazine for the best in music, Now & Then, every month in the mail! SUBSCRIBE HERE