Jane Birkin – A Celebration
JANE BIRKIN, died 16th July, age 76. Fan and expert RAECHEL LEIGH CARTER remembers her life
---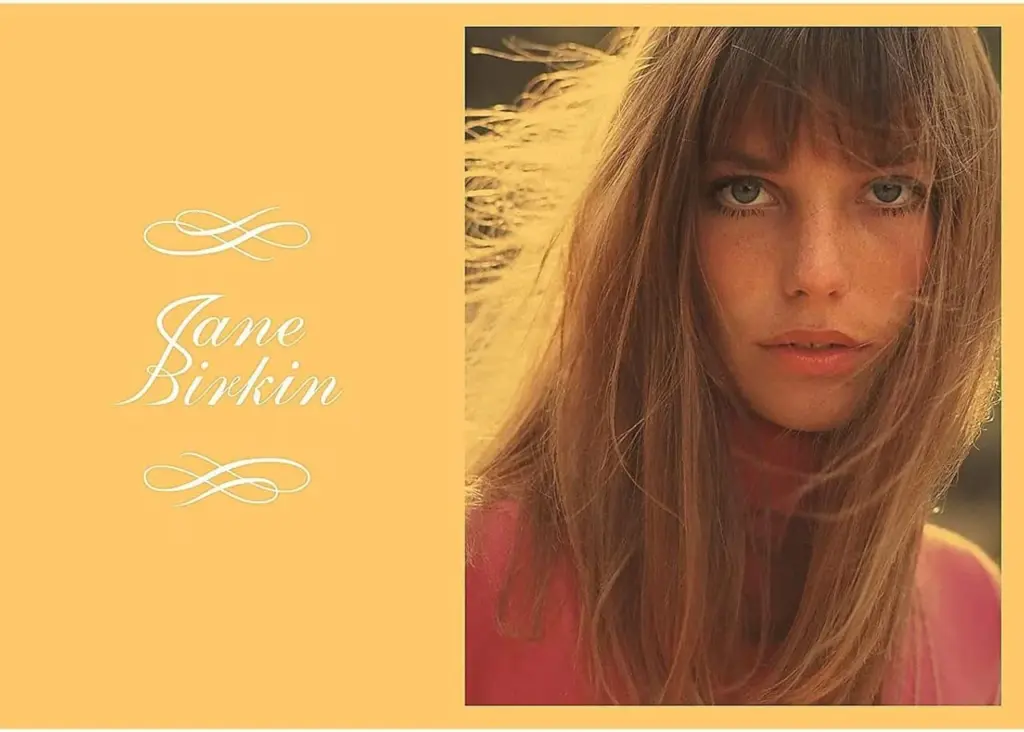 Actress, singer, writer, director, model, political activist, style icon and muse to Serge Gainsbourg, beautiful self-effacing Birkin has left an indelible mark on our perception of pop culture of the '60s and '70s.
London born Birkin's career began in 1964 when she appeared as Dennis Waterman's deaf-mute girlfriend in the stage production of Graham Greene's Carving A Statue.  Whilst appearing in the '65 stage musical adaptation of Passion Flower Hotel, Birkin met Bond composer John Barry and the pair married shortly afterwards.  They quickly became one of the '60s' chic couples about town, with Birkin modelling for the likes of David Bailey and Duffy and appearing in fashion shoots with psych/pop singer Gervase and John Crittle of Dandie Fashions.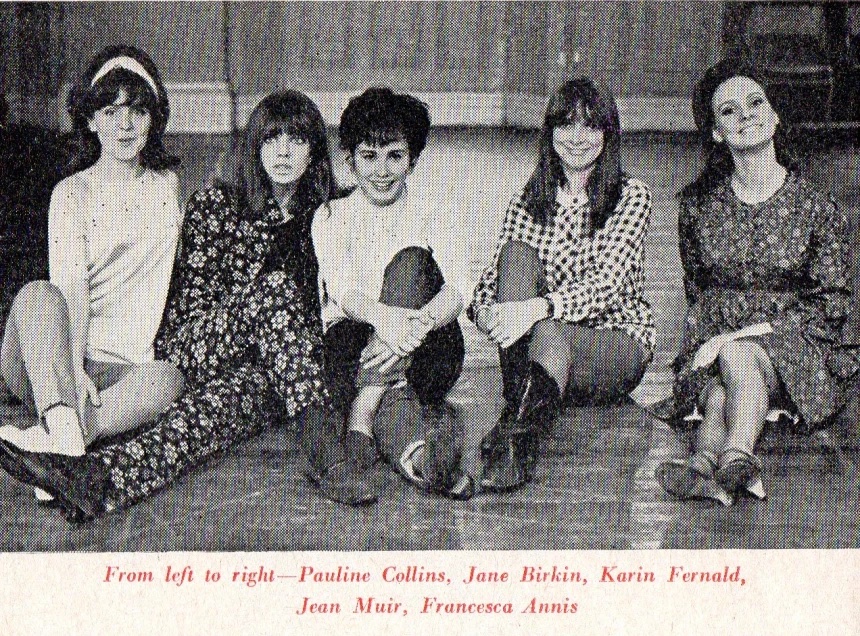 Birkin also took a few small roles in "Swinging London" films such as The Knack, The Idol, Kaleidoscope and Blow-Up in which she became the first actress in mainstream cinema to show her pubic hair after Barry declared that she wouldn't dare to do it.  After the birth of daughter Kate Barry in 1967, Barry left Birkin and they divorced.
Following her role as beautiful model Penny Lane in the psychedelic film Wonderwall for which George Harrison and the Remo Four provided the soundtrack, Birkin headed to France for a role in the film Slogan alongside French singer/composer Serge Gainsbourg (who had recently split from Brigitte Bardot).  After a bumpy start (Gainsbourg wanted Marisa Berenson for the role over Birkin), they were soon inseparable and Gainsbourg became her long-time partner/collaborator.
In France the film roles were plentiful for Birkin and after Gainsbourg had recorded a duet with her for Slogan, he suggested she record Je t'aime… moi non plus – a song he had originally written for and recorded with Bardot – and for the B-side he wrote a song for her called Jane B.  Banned by the Vatican and the BBC for its salaciousness, Je t'aime became a worldwide #1 and Birkin/Gainsbourg a scandalous couple with Birkin often appearing nude in her films. Daughter Charlotte was born in London in '71 and contrary to popular belief Birkin and Gainsbourg never did marry.
Birkin often accepted advertising work, she was the official ambassador of Lee Cooper jeans, and in '72 she recorded a promotional single Black… White for Black & White whisky.  Despite being credited to Hervé Roy and Emmanuelle composer Pierre Bachelet, the space-pop track was actually based on A Friend of Mine by British prog-rock band Fields.
Amongst Birkin's films in the early '70s were the stylish dream-like Sex-Power (in which she was surprisingly clothed) with music by Vangelis; a scandalous Oxford University rape and murder film May Morning with music by The Tremeloes; Cannabis with Gainsbourg and Paul Nicholas playing gangsters involved in drug dealing, for which Gainsbourg and Jean-Claude Vannier provided the excellent soundtrack; and Don Juan '73 in which she appeared naked in bed with Gainsbourg's ex Bardot.  Birkin excelled in French comedies such as French Mustard, but she could also be seen in more serious fare such as 7 Morts sur Ordonnance, Gainsbourg's directorial debut Je t'aime… moi non plus alongside Warhol star Joe Dallesandro, and the very arty Le diable au cœur.
Birkin recorded four albums with Gainsbourg before leaving him in '80 primarily due to his drink problems, but the couple remained close friends and she recorded a further three studio albums of his compositions thereafter.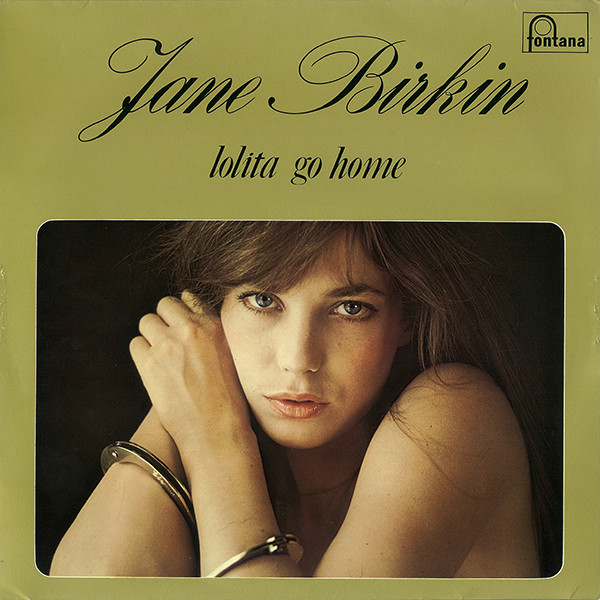 Whilst Birkin is a household name in France, in the UK she is sadly only really known for Je t'aime and the Agatha Christie films Death On The Nile and Evil Under The Sun.  Film director Jacques Doillon, Birkin's new partner, helped to establish her reputation as a serious dramatic actor in France.  The couple's daughter Lou Doillon was born in '82.
Birkin was treated with greater respect in the UK from the mid-80s onwards when she appeared in films such as Leave All Fair and Dust (for which she won the Best Actress award at the Venice Film Festival).  With her confidence boosted, Birkin did her first live shows at the Bataclan in Paris in '87 and in '88 a short story she wrote was adapted into the film Kung-Fu Master! by Agnès Varda.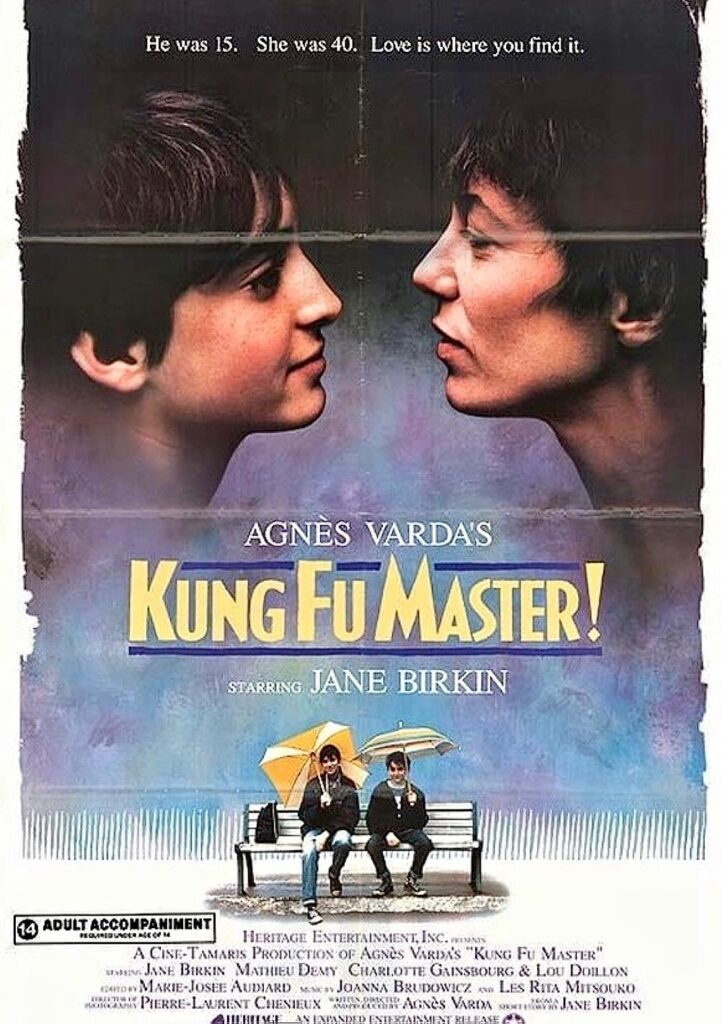 Following Gainsbourg's death in '91, Birkin was grief stricken and her relationship with Doillon broke down.  She devoted a lot of time to promoting Gainsbourg's music through her tribute concerts and in '94 played her first UK concert at The Savoy Theatre in London.  She also focused on personal projects including directing a film of her screenplay Oh! Pardon tu dormais…, a story loosely based on her relationships with Doillon and Gainsbourg, which she translated into English for BBC Radio.
Through her promotion of Gainsbourg's music and her new recordings, Birkin began to appeal to a younger generation herself, leading to collaborations with artists such as Beck, Franz Ferdinand, Bryan Ferry, Beth Gibbons, Johnny Marr and Rufus Wainwright.  In 2001 she was awarded an OBE for services to Anglo-French relations and in 2002 had perhaps her biggest success with the Arabesque album and a tour that went on for several years.
In 2007 Birkin directed, wrote and acted in her second feature film Boxes, a semi-autobiographical look at her life, loves and family.  In 2014, her daughter Kate Barry died under mysterious circumstances and Birkin never recovered from this tragic incident.  For many years she struggled with illness and did very little work.  In recent years daughter Charlotte Gainsbourg made Birkin the subject of her documentary film Jane by Charlotte and a retrospective boxed set of 18 CDs was released.
The swansong though was her 2020 album Oh! Pardon tu dormais…, a collaboration with Étienne Daho and Jean-Louis Piérot, who set her poignant and personal lyrics to music and gave her a magical final album which should gain a cult status since her sad passing.
Jane Birkin's funeral will take place at the Église Saint-Roch in Paris on Monday 24th July