Jonathan Wilson 'Marzipan'
We adore JONATHAN WILSON, and this new video and song is undoubtably a career highlight.  We'll talk with the great singer/songwriter/guitarist/producer later in the year ahead of his new album, but until then, enjoy this
---
"With my new single 'Marzipan'," explains Wilson, "I wanted to break out of any and all comfort zones I may have lapsed into as a writer, narrator, producer, or player. I discovered a little-known song called 'Warm Rumours' from the early '70s that was playful, risky, experimental, and took no prisoners. I wrote the string and horn arrangements for 'Marzipan' myself, and it was a pleasure to have these wonderful players put my melodies on this recording, and into the gentle listener's ears. I wanted a Walker Brothers' 'The Electrician' string moment at some point in my life, that degree of beauty, and I think this gets me close.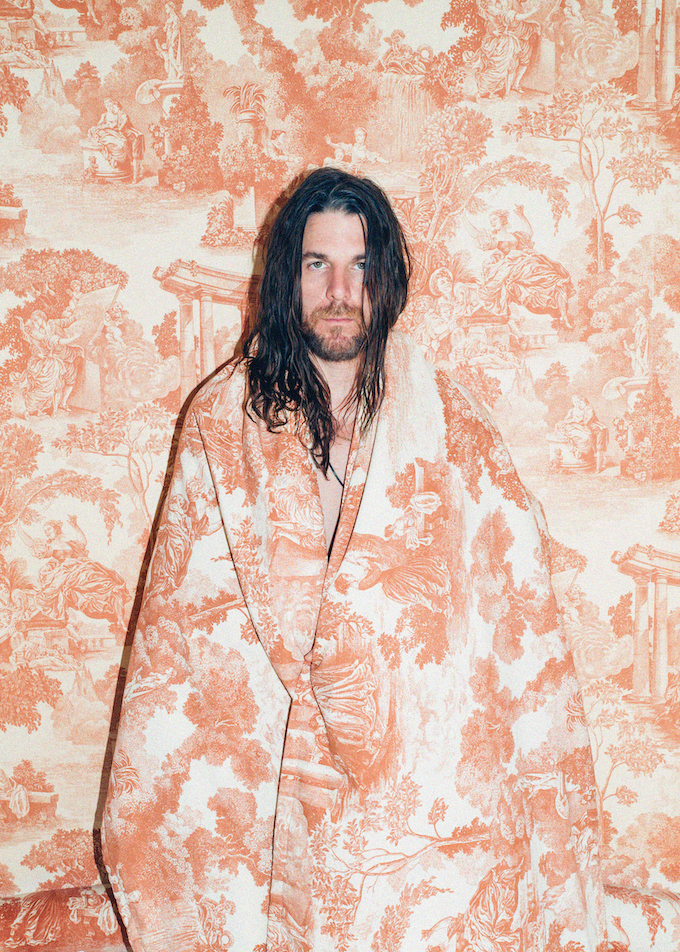 "The song chronicles some of my life autobiographically when I lived in NYC in the early 2000's in my 20s. The feeling of Greenpoint, Brooklyn at that moment. Countering that with a deep dive into Hank Williams, Roy Acuff, and my early fascination with the Harry Smith Anthology during those years. I was obsessed. And of course, jazz, which changed my life forever."
The music video for 'Marzipan' was created using AI stable diffusion, a latent text-to-image diffusion model. This technology is conducive to illustrating the vivid, psychedelic, dreamlike lyrical journey of the song. The story and the technology used in the music video also pay homage to the great Terence Mckenna who predicted: "The future is going to be a combination of biological and technological intelligence. You're not going to be able to tell where the human stops and the machine starts. We are at the threshold of a profoundly transforming moment in the life of our species. We are the inheritors of a million years of striving for the unspeakable, for the transcendent, for the divine. And now technology is giving us tools that they never dreamed of, and that means we're going to be able to explore consciousness at levels that were previously unimaginable."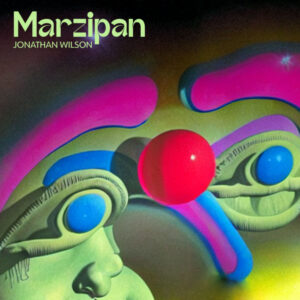 Wilson, a North Carolina native, moved to Los Angeles 15 years ago where he became an integral part of the music community as a respected artist and producer. It was there he recorded and played most of the instruments on his celebrated albums Gentle Spirit (2011), Fanfare (2013), and Rare Birds (2018). Just prior to the pandemic, the multi-talented artist went to Nashville to record at Cowboy Jack Clement's legendary Sound Emporium Studio for what would become Dixie Blur (2020), a collection of songs that harkened back to his Southern roots, both musically and personally. Dixie Blur found Wilson reaching back to the musical foundation of his upbringing while simultaneously moving forward by infusing the music with modern textures and aesthetic soundscapes.
Having joined Roger Waters' touring band as a guitarist and vocalist on his epic 2017-18 US + THEM tour, Wilson continues in the same role on the current 2022-23 This Is Not a Drill tour. When not touring with Waters, Wilson maintains his own recording studio, Fivestar Studios, in Topanga Canyon, California and has produced albums for Father John Misty, Margo Price, Billy Strings, Conor Oberst, Roy Harper, Dawes, and Angel Olsen to name a few.
CONNECT WITH JONATHAN WILSON 
OFFICIAL | FACEBOOK | TWITTER | INSTAGRAM | YOUTUBE