Bennett Wilson Poole 'I Wanna Love You (But I Can't Right Now) Premiere
Nearly five years on from their acclaimed debut, BENNETT WILSON POOLE reveal new album I Saw A Star Behind Your Eyes, Don't Let It Die Away , and here's the first track pulled from it
---
That eponymous first album was only ever intended as a one-off collaborative project – a serendipitous series of events which began with a late evening session where the trio wrote 'Hate Won't Win'. A response to the murder of MP Jo Cox, it was something of a fresh take on Crosby Stills Nash & Young's classic protest song 'Ohio'. The release saw Bennett Wilson Poole (Robin Bennett from Goldrush/Dreaming Spires, Danny Wilson from Grand Drive / Danny & The Champions Of The World and Tony Poole, Starry Eyed & Laughing) embraced by the Americana community, playing live on the Andrew Marr show and crowned as "UK Artist of the Year" at the 2019 UK Americana Awards, in front of a watching crowd including Graham Nash himself.
The new album came together in similar fashion; Robin and Danny started writing new songs late into the night whilst on tour to promote the first record — a tour which unfolded from a three-night residency in a London pub into a year-long odyssey culminating in a headline show at King's Place — and before they knew it, there were enough songs to begin recording an unplanned second album.
Robin: "We'd get back to my house at about 2am and then we'd start working on songs…"
Danny – "It was great, drinking wine…"
Where the first record drank deep from '70s US West Coast folk-rock, the second has been heavily spiked with '60s British psychedelia, even featuring a cover by legendary counterculture artist John Hurford (whose credits include '60s artwork for Oz Magazine and International Times).
Tony Poole's meticulous and inspired production has spun Robin and Danny's fresh batch of songs into a delicate web of musical delight. Fans of the "spot the reference" game Tony started on the first record won't be disappointed this time either, as there are plenty more to be found here.
TP: "When we were playing live we had what Danny called 'TP Bingo' on all these different songs – the new album's got a little bit of Bingo on it I think."
Danny: "Tony, 'cause he loves to do this, plants little (not so) hidden little gems very, very inspired by his favourite tunes."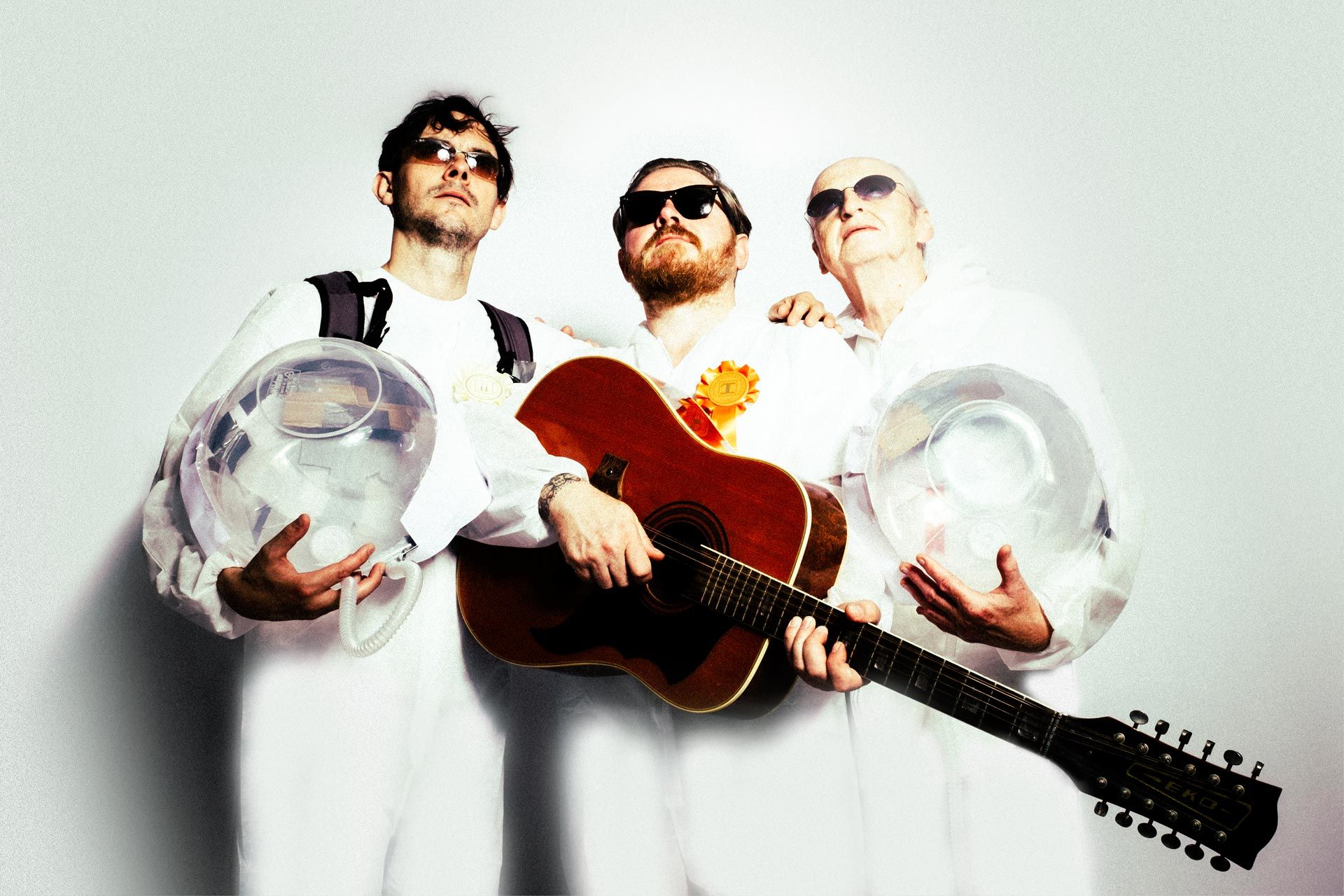 As with the first album, the lyrics don't shy away from current affairs – by the end of that year of touring, the band were already playing 'I Wanna Love You (But I Can't Right Now)', reflecting on the state of US politics, yet optimistic that the problems are only temporary.   Many of the tracks on the new album feature live rhythm section Fin Kenny (drums) and Joe Bennett (bass) for the first time on a BWP record, including Danny's deft swipe at reality TV and radio phone-ins, 'Tie-dye T-shirt'
Danny:  "I was watching those American and English TV makeover shows, flicking through the telly…  basically, the really sort of straight-edge family has got some member of the family who wears stuff they don't wear, and they all cry tears of joy when this person comes out from behind the curtain looking exactly like them, and you just think, 'crikey, I thought you looked better when you had Terry Nutkins hair and a tie-dye T shirt! It's almost like a sort of born-again zeal to make people who don't fit in look exactly the same as everybody else."
The title of the album comes from the lyrics of 'Help Me See My Way', the first single, a prayer for strength in difficult times, the trippy animated video for which was originally issued during lockdown. The dreamy positivity of the line "I saw a star behind your eyes" is tempered with the plea "don't let it die away", a message which feels as important as ever two years on.
Robin:  The album's called 'I Saw A Star Behind Your Eyes, Don't Let It Die Away', or as other people will call it, the second Bennett Wilson Poole album!"
I Saw A Star Behind Your Eyes, Don't Let It Die Away
Released Friday 31st March on BWP Records/SRD