Remembering Bob Rafelson… the man behind The Monkees
Los Angeles' based writer and music historian Harvey Kubernik remembers the firebrand that made The Monkees freak out. Pictures by Henry Diltz
---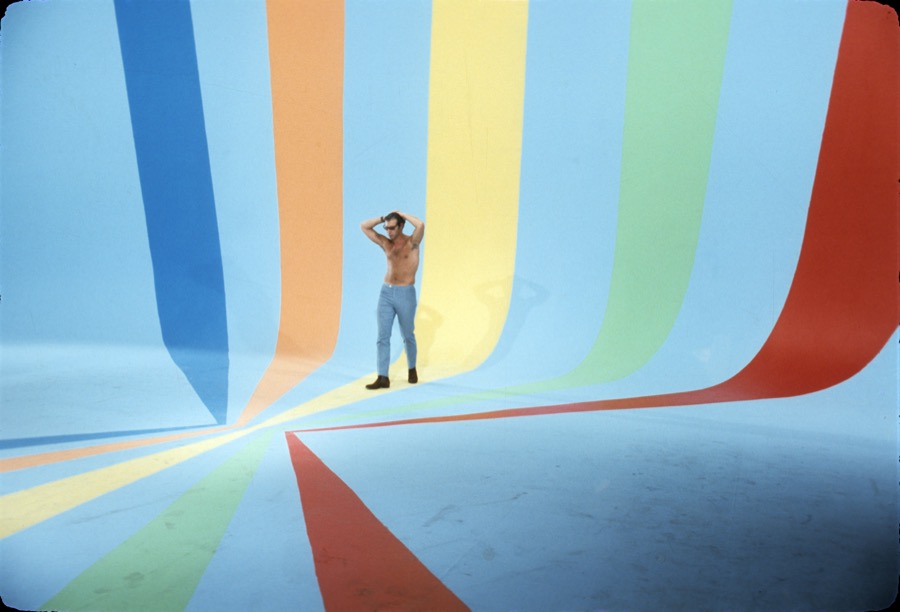 My brother Kenneth and my mother Hilda just called me with the news of Bob Rafelson's passing.
I first encountered maverick television/film producer and writer Bob Rafelson in very late 1965 in Hollywood at Gower Gulch inside the Columbia Pictures studios. My bio-regional relationship began with Rafelson, his partner Bert Schneider of Raybert Productions, and their TV series The Monkees, 
My mother Hilda was employed at Columbia Pictures on Sunset Blvd. from '62-72, and primarily during '65-68 for Raybert Productions, helmed by producers Bob and Bert. Paul Mazursky and Larry Tucker had developed it for TV adaptation.
Hilda helped type the television scripts for The Monkees, was in the stenography pool on the lot and did dictation for author and screenwriter Lillian Hellman. She worked for Marty Erlichman who managed Barbra Streisand and Peter Guber in his first job in '68 at Columbia as a management trainee.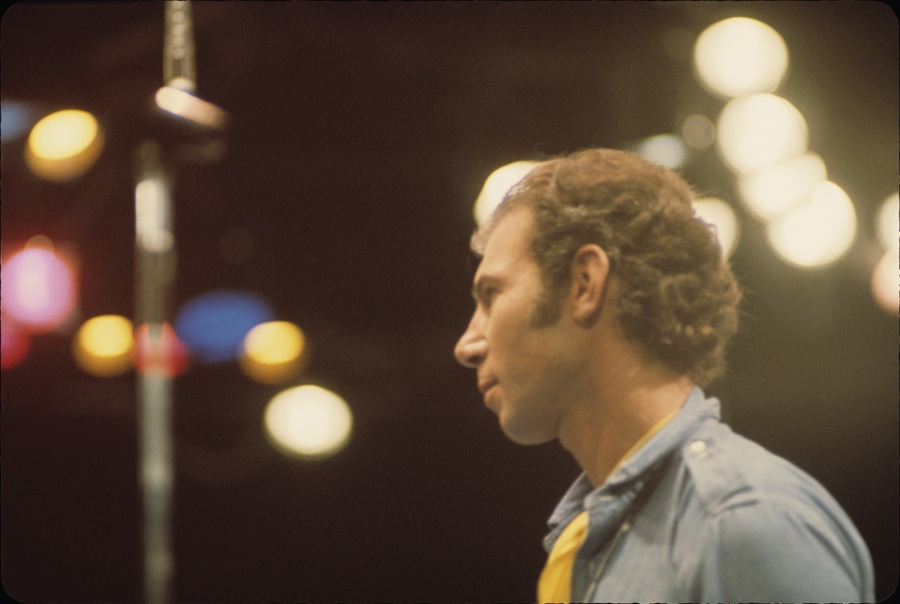 I encountered Rafelson, Schneider and the four members of The Monkees just before they held their first press conference in '66 before the series was broadcast. I remember two events introducing The Monkees, one in Hollywood at the Columbia Pictures studio and in Burbank at the Columbia Pictures ranch.
During '66 my brother Kenny and I along with our mom assembled the first-ever yellow coloured press kits introducing The Monkees on our 5th  Street kitchen table that unit publicist Howard Brandy created. Howard had worked on The Beatles' movies Hard Day's Night and Help! Artist Nick LoBianco designed the guitar logo of The Monkees.
I was aged 14. Our family saw the original pilot screening at The Preview House on Sunset Blvd. I have a fine memory of talking about drummers with Bob, who played skins years earlier in sort of a jazz group. At that time I briefly was a drummer with a surf band called The Riptides that lasted a couple of months. I was in the Beginning Percussion class in junior high school.
I also recall an office visit at Raybert and the topic of astrology came up. I thought it was really cool that Bob, Micky Dolenz and myself all volunteered we were born under the sign of Pisces.
I saw Stan Freberg, Godfrey Cambridge, Dick Kiel, Paul Mazursky, and Rupert Cross on The Monkees' production and met Frank Zappa, booked as a guest along with Tim Buckley and Charlie Smalls. Smalls was in a local group with drummer Jim Keltner before he finding success on Broadway with The Wiz.
The Columbia studio had a massive wardrobe department, assorted props and costumes previously used for The Three Stooges shorts in the '30s and '40s.
Jack Nicholson and Dennis Hopper occasionally were in the studio's coffee shop. Jack co-wrote HEAD, the Monkees' feature-length film. He was into Bob Dylan and caught his '63 and '65 Hollywood Bowl concerts. I spoke with Larry 'The Mole' Taylor the bass player in of Canned Heat and guitarist Gerry McGee who both played on The Monkees' albums. Composer and conductor Stu Phillips provided the background music for the '66-68 programs.
The Monkees shooting schedule was high energy. We were politely instructed not to speak with the directors toiling on the clock. James Frawley did half of them. One frame-changing aspect of The Monkees' ongoing telegenic success was employing many first-time directors and the implementation of quirky interstitial editing techniques that drove the visual momentum.
In '67, The Monkees won two Emmy awards for Outstanding Comedy Series and Outstanding Directorial Achievement in Comedy.
The Monkees recorded for Colgems, distributed via RCA Victor. It was a joint '66-71 venture between Screen Gems, the television division of Columbia Pictures, and RCA Victor.
The energy and the vibe around the Raybert office was enthralling. The impact of "The Monkees" TV series changed our world.
Last decade Bert Schneider told me "The money from The Monkees helped us make Easy Rider. Don't even start me on their BBS Films and the monumental celluloid gems they delivered.
Even as a teenager I witnessed the merger of comedy, music, fashion, art, social commentary and commerce from Bob and Bert's collective telegenic vision. It's informed my own work the last half century. Can you not feel the percussive and cinematic influences on my music journalism, books and documentary endeavours?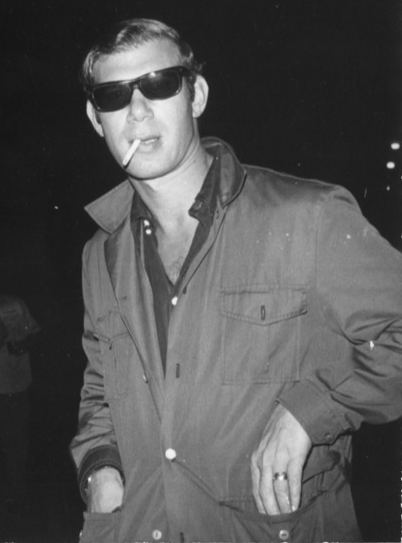 This past decade I've been working with Monkees' scholar/expert and archivist Gary Strobl, photographer Henry Diltz, and brother Kenneth on a book about "The Monkees." Our projected 496-page manuscript is at the publisher.
Here is the email Bob Rafelson sent Gary Strobl after hearing the news of Michael's death on December 10, 2021. BOB RAFELSON:  I live somewhat alone. Haven't been out to dinner in a year and a half. I'm still in Aspen. I've never regarded solitude as an enemy. The news has come from every conceivable corner of the planet. I received it in tears, memories. The best was from a woman: "I finally lost my childhood."
In an interview I conducted with Micky Dolenz, filmed by Gary Strobl earlier this decade, Micky and I reminisced about his legendary group.  "I've often thought The Monkees often hit pop music. Dr. Timothy Leary said in that book, Politics Of Ecstasy, "The Monkees brought long hair into the living room." And I think that may be the legacy. It made it okay to be a hippie, have long hair, and wear bell bottoms. It did not mean you were a criminal, a dope smoking fiend commie pervert. That's what happened. A kid says, "Hey mom, The Monkees have long hair and wear paisley bell bottoms."
"You know, let's not forget that The Monkees were a TV show about a band. An imaginary band that lived in this beach house and had these imaginary adventures. It was theatre. It was probably the closest thing to musical theatre in television. It was about this band that wanted to be famous, wanted to be The Beatles, and it represented in that sense all those garage bands around the country and the world.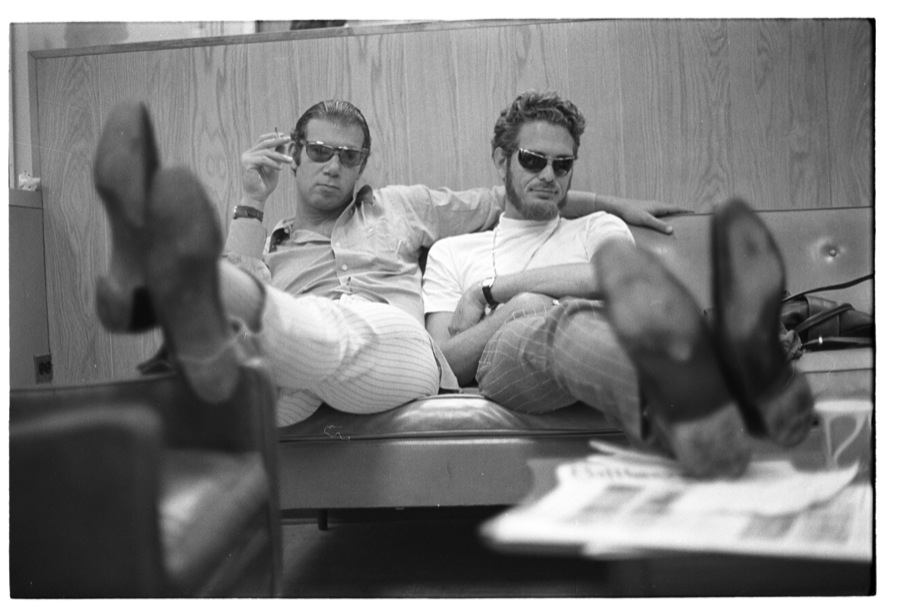 "On The Monkees show, The Monkees were never famous, it was all about the struggle for success that made it so endearing I think to the public, anyway.
"In fact, one of the most important things, I think The Monkees' show contributed to the culture was the idea that you could have longhair and wear bell bottoms and you weren't committing crimes against nature. At the time the only time you saw people with longhair on television they were being arrested or treated as second class citizens."
I'm grateful Bob Rafelson graced our world.