The Choir – A Young Man's Lament
How THE CHOIR got over the cold and embraced a new sound and outlook. JON 'MOJO' MILLS chats with drummer Jim Bonfanti about the demise of the Cleveland legends and their newly remastered "lost album" –as featured in issue #79
---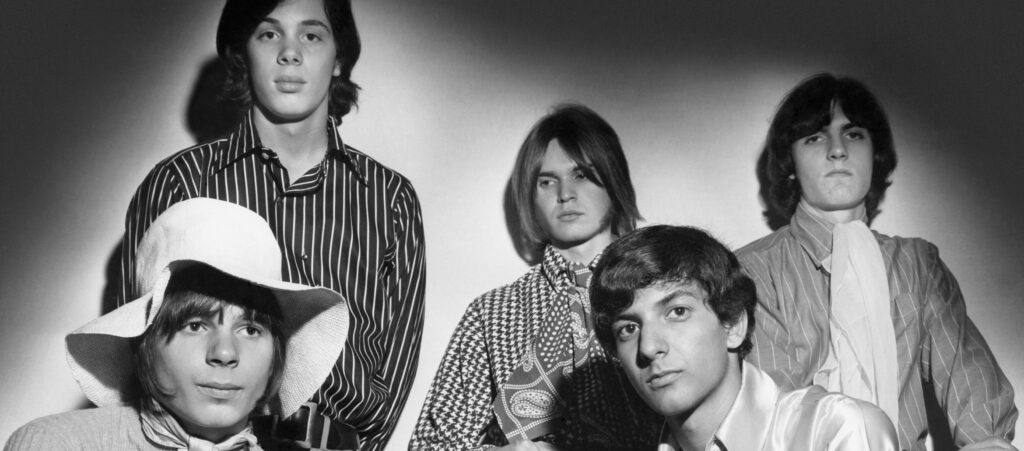 It's February 1969 and Anglophiles The Choir enter Ken Hamman's Cleveland Recording Studio to cut what should have become their debut album. It was a "record" that bore little relation to their national hit, but with 'If These Are Men', and numerous other solid titles, featured the best material they had written since said hit.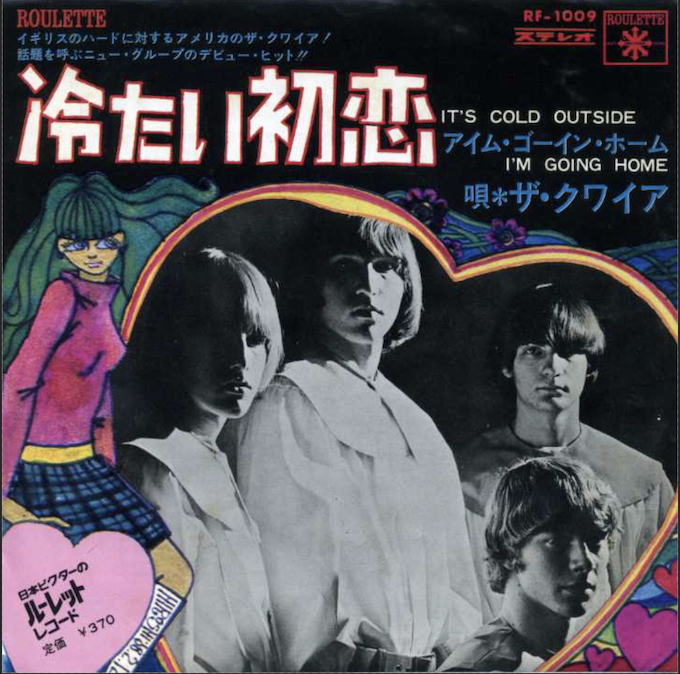 In one form or another, first as The Mods, The Choir had been active since '64. Debut single 'It's Cold Outside' appeared in '66 on the tiny New York Canadian American label before it was picked up by Roulette in '67. It peaked nationally at #68 in Billboard's Hot 100. By '67 however, its chiming Mersey harmonies were distinctly out of step with the changing times. A further two singles followed. 'No One Here To Play With' and 'When You Were With Me', although great, did nothing, and principal songwriter Wally Bryson quit. If members came and went, a wealth of material was recorded, most unreleased, later compiled on the Sundazed collection Choir Practice in '94.
What concerns us here however is the February '69 material, of which four tracks – 'Anyway I Can', 'Boris' Lament', 'David Watts' and 'If These Are Men' – first appeared on Choir Practice. Having previously supported The Who and recently adopted a very mod style, the '69 era Choir – although at least two/three years out of date with what Pete and Roger, The Kinks and The Small Faces were then doing – looked back to the technicolour, feedback-filled musical attack and Dandy fashions of Swinging London. This fascination chimed with a number of other American acts, who as drummer Jim Bonfanti claims "perhaps just wanted to be English". Powder (San Francisco), Nazz (Philadelphia), SRC and Dick Wagner & The Frost (Detroit), Mortimer (New York), even the '68 era Blues Magoos (who covered The Move's 'I Can Hear The Grass Grow') all dressed and sounded just like their British heroes. "Oh for sure," says Bonfanti of The Who's inspiration. "Keith Moon is one of my two idols and seeing him play live was a real thrill for me especially at 17 years old. I will never forget seeing him kick his drum kit into the orchestra pit."
The version of The Choir that formed in the autumn of '68 only featured drummer Jim Bonfanti from the original line-up. After The Choir "temporarily dissolved" Bonfanti played in the short-lived and apparently Beatles-styled Pie with James Gang alumni Joe Walsh (guitar) and Phil Giallombardo (organ/vocals). They played a gig or two, asked Wally Bryson to play bass and then promptly disbanded, leaving Bonfanti and Giallombardo to reignite The Choir. The young brother of other main stay, Dann Klawon, Randy, joined on guitar, Kenny Margolis (who had been playing organ with The Choir since the previous year) was brought back in on piano and Danny Carleton (who had played rhythm guitar with The Lost Souls) was added on bass. "There was a lot of music in Cleveland at that time and many of us had played together before in other bands," says Bonfanti of the new Choir. "When someone left we just added another person."
If the previous singles had pointed towards a "pop group" the new recordings aired something more serious. "We were listening to a lot of Procol Harum at the time," recalls Bonfanti, "and I think that had a huge influence on how that version of The Choir sounded. Everything, they did just hit the right button and the American music at that time just didn't do it for us."
As mentioned, the post-British Invasion UK sound was hugely influential. The Left Banke's second album Left Banke Too and The Blues Magoos' Basic Blues Magoos (both '68) were issued on Mercury (and a subsidiary of), and both were imbued with the same sense of Britishness that The Choir were developing. The 10 tracks recorded with Hamann were touted, with great hope, to Mercury by their locally renowned manager Mark Barger (The James Gang, The Lemon Pipers, The Damnation Of Adam Blessing), but nothing came of it. As Bonfanti claims, "It could've been one of those 'The label is changing direction' excuses that kept us from getting signed." Two singles from Choir offshoots Cyrus Erie and The Quick appeared on Epic in '69, but Mercury were then focussing on styles that were softer (Spanky & Our Gang, The New Colony Six) and heavier (Coven). For now, the "UK sound" was over.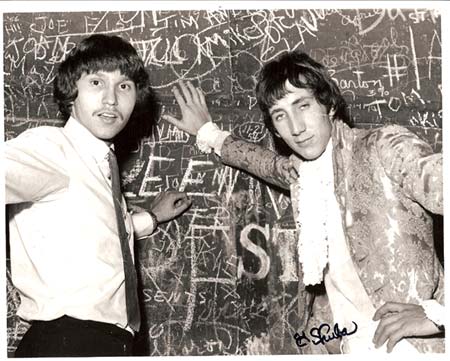 Either way it's a great pity, as what has now been released as Artifact: The Unreleased Album is far more than a precursor to the sound of The Raspberries. In fact, if Cyrus Erie and The Quick pointed to Carmen's obsession with The Small Faces, The Choir had far more up their collected sleeves. If 'These Are Men's' tough-edged vocals and inherent English grunt is most akin to 'Get The Message' and 'Ain't Nothing Going To Stop Me', the Left Banke-ish 'Anyway I Can' and 'It's All Over', Bee Gees-ish 'Have I No Love To Offer', the Procol Harum-tinged 'Lady Bug' and the jazzy instrumental 'For Eric' show far more scope. 'Boris' Lament' seemingly does everything these tracks set out to do in one perfect three-minute instalment, hung on piano and organ, baroque vocals and a progressive edge.
If this album was released at the time and bombed, today it would certainly be an expensive collector's item.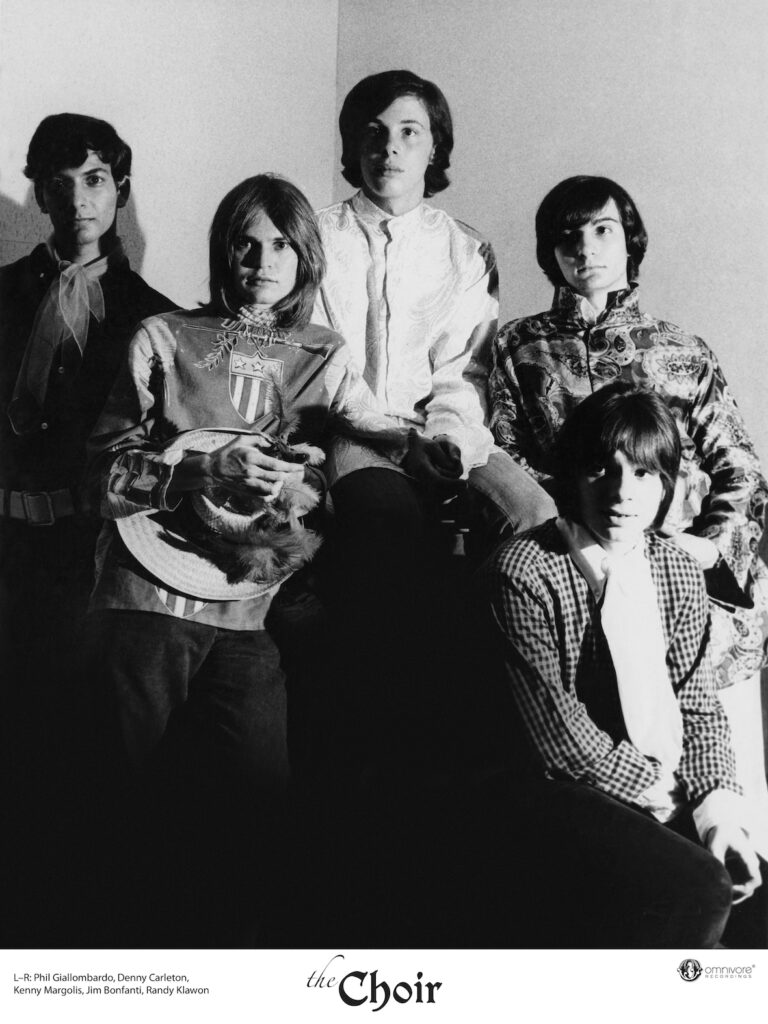 To think what this line-up of The Choir could have achieved if they had been signed and continued to blossom may have led to different circumstances. Would Cleveland be regarded for thoughtful progressive-pop rather than powerpop? But that was not to be. When Randy Klowan and Kenny Margolis took up an invitation from Eric Carmen to join Cyrus Erie, the band once again splintered. The short-lived "thoughtful" era of The Choir was over with a new version returning with one last single; an okay cover of The Easybeats' 'Gonna Have A Good Time' and a nice enough take on the Goffin-King song 'So Much Love'.
Although the material that makes up Artifact partially appeared in the past and has since been bootlegged from dubious dubs, the masters were found recently and acquired from Hamann's son Paul. When asked how he feels about the whole 10 tracks being remastered by Ducky Carlisle and remixed by Tommy Allen (of The Raspberries' 2004 return Pop Art Live) Bonfanti exclaims, "Excited! It was amazing that after all these years they were still intact and in perfect condition. Actually two of the songs are my Choir favourites: 'Anyway I Can' and 'If These Are Men'. I love the album."
Of course, like many of his past band mates, Bonfanti would go on to achieve fame with The Raspberries, but the brief Oct '68 to Feb '69 period during which The Choir "experimented" really does need revisiting. And now you can.
Artifact: The Unreleased Album and Choirs material is available from Omnivore