Subscribers' Prize Draw – Vinyl Haul
Win The Motherlode!
Before we let you know about the wonderful prize we have for one lucky subscriber this month, let's explain why we want you to do so, and exactly why you should in 2022. Firstly, the magazine will land on your doormat each month, without fail. You won't have to trek in to town to discover that your newsagent has sold the last copy, and miss out. Secondly, you get entered into the subscribers' prize draw every month. Only a subscriber will win this prize, so if you aren't one, quick, do so now here. Thirdly, you will truly support your favourite magazine and help guarantee our future
---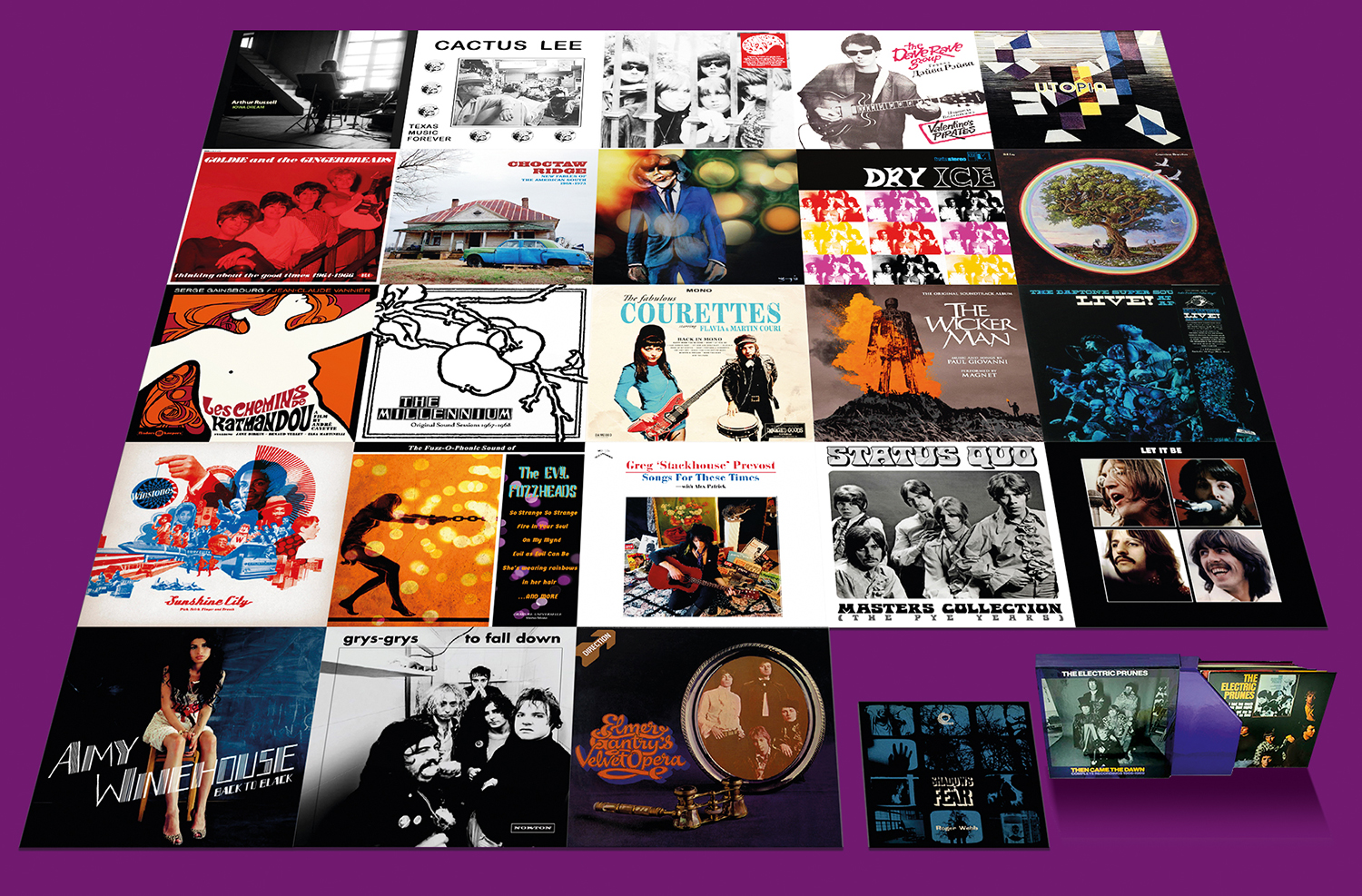 Right, now onto the booty, which will offer something enjoyable for all Shindig! readers, and possibly some of your family too. In the box, which will be sent by courier to one lucky reader, are 23 vinyl albums (ARTHUR RUSSELL's Iowa Dream (Rough Trade) , CACTUS LEE's Cactus Lee (Mapache), THE CRIMSON SHADOWS' It's The Crimson Fucking Shadows (Busy Bee), THE DAVE RAVE GROUP's Valentino's Pirates (Hanky Panky), SANDRO BRUGOLINI's Utopia (Sonor Music Editions), GOLDIE & THE GINGERBREADS' Thinking About The Good Times 1964-1966 (Ace), Chocktaw Ridge: New Fables Of The American South 1968-1973 (Ace), MATT BERRY's The Blue Elephant (Acid Jazz), DRY ICE's Dry Ice (Secret), BILL FAY's Countless Branches (Dead Oceans), SERGE GAINSBOURG/JEAN-CLAUDE VANNIER's Les Chemins Katmandou (Finders Keepers), THE MILLENNIUM's Original Sound Sessions 1967-1968 (Munster), THE COURETTES' Back In Mono (Damaged Goods), The Wicker Man OST (Silva Screen), THE DAPTONE SUPER SOUL REVUE's Live At The Apollo (Daptone), THE WINSTONES' The Winstones (Topsy-Turby), EVIL FUZZHEAD's Evil Fuzzhead (Soundflat), GREG 'STACKHOUSE' PREVOST's Songs For These Times (Mean Disposition), STATUS QUO's Masters Collection (The Pye Years) (Music On Vinyl), THE BEATLES' Let It Be (Apple), AMY WINEHOUSE's Back To Black (Island), LES GRYS GRYS' To Fall Down (Norton), ELMER GANTRY'S VELVET OPERA's Elmer Gantry's Velvet Opera (Guerssen), Grapefruit's career spanning ELECTRIC PRUNES' 6-CD box set, Then Came The Dawn – Complete Recordings 1966-1969, and the already sold out Trunk 45, ROGER WEBB's 'Shadows Of Fear'. Many thanks to all of the labels for their donations.
Subscribers watch your inboxes. Non-subscribers, what're you waiting for?
The draw will take place on 14th February. So subscribe now here. You have a couple of weeks to do so