The Long Ryders' Tom Stevens
Bandmate, but above all friend, SID GRIFFIN remembers
---
On Saturday night, 23rd January 2021 Tom Stevens died at his home in Indiana. He was discovered by his son who was sent upstairs by Tom's wife of over 36 years, Elaine, to see why her husband did not come down to dinner when called.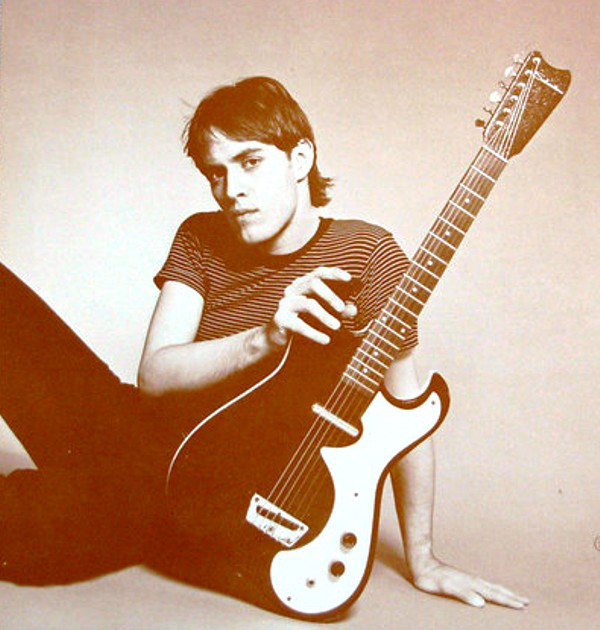 Typically when Tom left us he was with his beloved family and at home researching some far flung area of the internet where he could confirm or disprove another slice of rock 'n' roll's lengthy history. If he had not been such a terrific family man to Elaine Marie Stevens and such a terrific father to three quite wonderful young adults, if he had not been such a great musician and songwriter, it would be easy to imagine Tom Stevens as a detective. The Federal government in Washington DC, the FBI, NASA or any top university could have had Tom trace the source of this or that folk legend and before long the public would have known whether the original point of debate Tom was investigating was either correct or incorrect. And they would have known why.
Thomas Howard Stevens was only 64 but he packed a lot into those years. Known to most Shindig! readers as the bass player of The Long Ryders since Christmas 1983 Tom also had fairly high profile gigs performing with ex-Byrd Gene Clark, Danny & Dusty (in reality Dan Stuart and Steve Wynn) and a host of LA sessions for everything from successful TV commercials to obscure indie bands who never got much further than their garage door.
With Magi, his Aerosmith-styled band of Indiana schoolmates, Tom recorded an album called Win Or Lose. (Original copies go for silly money now and it has been bootlegged twice on CD.) Tom was always very proud of being in Magi. They toured the midwest from Montana to Pennsylvania to very real success, drawing large crowds and actually turning a profit, so in '78 the band came out to LA but found themselves way out of step with the Sunset Strip of X, The Germs, and Wall Of Voodoo. They imploded but Tom stayed in Hollywood, becoming a much respected clerk at Tower Records on Sunset Blvd. and then being headhunted for Sounds Good Distribution company by the Rhino Records gang.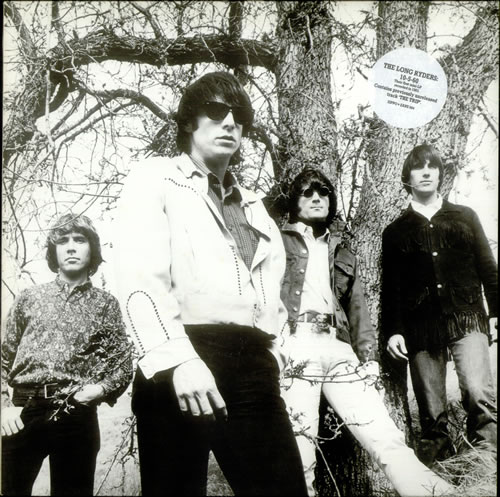 Late '83 was a game-changing time for Tom as he decided to marry his longtime girlfriend Elaine and he joined The Long Ryders. Having just lost a bass player to marriage and a growing family I told Tom at our first meeting if he was married and had kids it would be difficult, almost impossible, to see him as a Long Ryder as we were going to tour, tour, tour. Tom replied honestly and accurately he was not married and he had no children. So he became a Long Ryder. A few days later he married his soulmate Elaine and not too long after their wedding his first child, a beautiful baby girl, was born.
For the next five or six years of travelling and gigging we got to know Tom well. He was clearly one of the very most popular members of the entire Paisley Underground. Everyone liked Tom. In point of fact there was little to dislike. He was even-tempered, had time for every thing and everybody, and was always good company. His bass playing was the best bass playing in LA of any band I heard back then and I include the band you are thinking of now as you read this. The Long Ryders had the best bassist on the scene. No question. None.
We also had a fine lead singer in Tom Stevens, a crackin' harmony singer, and a songwriter who penned killer material like Years Long Ago', 'Let If Fly', and our show stopper on our recent tours, his anti-Trump classic, 'The Bells Of August'. No less than Whisperin' Bob Harris' said several times Tom's song ;A Stitch In Time' was his favourite Long Ryders song. Whisperin' Bob said this live on the air once while The Long Ryders were playing a BBC session for him and the look on Tom's proud face was one I will cherish always and always.
Yet now Tom Stevens has left the building. He is gone as a person and as a Long Ryder but he will remain with everyone who knew him forever. Be it as a loving partner to Elaine for 40 years, as a proud, quite involved father to his children, as a top musician willing to help out anyone requesting a leg up, or as the one guy on the tour bus you could always talk to about obscure records, who would always debate the merits of this album or that genre, and who would always laugh about yesterday's mistakes there was no one like Tom Stevens. He will be missed, true, but he will always be loved. And he won't be forgotten.