In issue #105 ALASDAIR C MITCHELL chronicles the career of UK psych gods SKIP BIFFERTY. Here he sums up what came next
---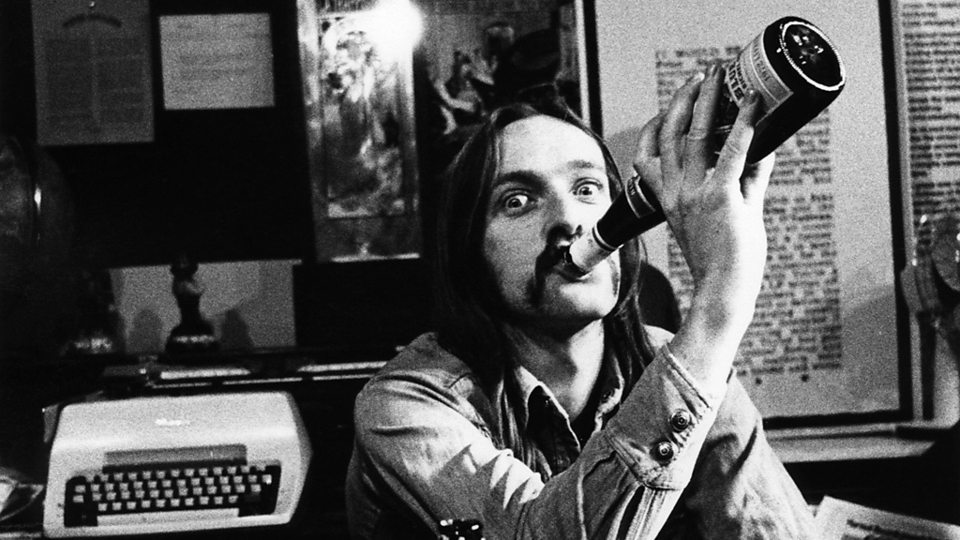 GRIFFIN
'I Am The Noise In Your Head' (Bell, 45, 1969)
Returning to London some months later, Colin Gibson founded a new outfit alongside former Happy Magazine men organist Kenny Craddock, guitarist Pete Kirtley and drummer Alan White. With the line-up later completed by Graham Bell, the group gained traction at The Marquee and recorded a well-received Top Gear session. The Alan Price-produced 'I Am the Noise in Your Head' appeared in September 1969, a foreboding hard-rock number picking up from where Heavy Jelly left off, but destined to suffer the same fate when Don Arden, that perpetual Hellhound on their trail, intervened in his customary fashion, ensuring that this fantastic beast would never take flight. Gibson and Craddock enlisted in  Ginger Baker's Airforce, and later reconvened with Kirtley on by then Yes-man White's '76 solo offering Ramshackled.
BRIAN DAVISON'S EVERY WHICH WAY
S/T (Charisma, LP, 1970)
Graham Bell provides vocals, guitar, piano and the lion's share of the material to this lone album by drummer Brian 'Blinky' Davison's short-lived post-Nice ensemble. The reedy jazz-prog of 'All in Time' evokes Blodwyn Pig and Traffic.
ARC
At This (Decca, LP, 1971)
John Turnbull's aggressively melodic guitar and Mickey Gallagher neo-classical piano stylings ride again on an eclectic brew which provides a glimmer of how Skip Bifferty may have sounded had they survived the '60s. 'Let Your Love Run Through' and the episodic two-pronged charge of 'Great Lager Street' / 'Hello, Hello Monday' find them excelling in the progressive field they helped to pioneer.
BELL + ARC
S/T (Charisma, LP, 1971)
This offering from later the same year saw the addition of Graham Bell, and featured contributions from Alan White and Kenny Craddock. A bluesier, more Transatlantic sound reflects the influence of the vocalist, in perhaps his finest voice on the slow-burning 'Yat Rock' and riveting 'Let Your Love Run Free'. His self-titled solo album from 1973 represents another highlight of a diverse career that endured until he departed this life in 2008.
ALAN HULL
Pipedream (Charisma, LP, 1973)
Childhood friends Gibson ("mental indecision, snuff and herbal tobacco") and Turnbull ("orange juice, health foods") are reunited with Kenny Craddock on their erstwhile mentor and Lindisfarne mainstay's first solo outing. The ambivalent 'Drug Song' and attractive instrumental 'STD 0632' are among the highlights of this enjoyably varied and wittily profound set. Gibson maintained a creative partnership with Craddock until the latter's death in 2002, but the venerable polymath's enviable résumé continues to expand.
S/T (More Love Records, LP, 1976)
Following two albums with Glencoe, Turnbull and bassist Norman Watt-Roy congregated with Gallagher and drummer Charley Charles to promote a relaunch of Radio Caroline, recording a nostalgically flowery LP in Palm Springs which received a sparse distribution in The Netherlands. The hypnotic 'Love You To Know' is minimalistic reworking of Skip's 'Guru', whilst the Who's Next-ish 'Existence' hints at the band's imminent evolution into The Blockheads, with whom the one-time Bifferty boys remain to this day.