Premiere – Dead Ghosts 'Drugstore Supplies'
Canadian garage rockers DEAD GHOSTS announce that their new album Automatic Changer will be available on vinyl, cassette, CD, and streaming on April 24, 2020. The album will be DEAD GHOSTS 3rd release with Burger Records. The first single from the album 'Drugstore Supplies' is available to stream now on all major platforms and SHINDIG! premieres the video right here!
---
Formed nearly a decade ago in Vancouver, Canada, DEAD GHOSTS grew out of founders Byran Nicol, Drew Wilky, and Mike Wilky's desire to hang out, listen to records and play music. After the trio uploaded a few demos to Myspace (this was 2008 after all!) a small punk record label from Iowa reached out and asked if they wanted to do a single. The single quickly led to the group's first full-length album Dead Ghosts."We got lucky," Nicol, the group's frontman, recalls. "When we started playing, we were just messing with recording, and generally goofing around. We had no vision at all. We just wanted to play house parties or something–that was the limit of our aspirations."Defying their own expectations, by 2015 the group had released two more albums, Can't Get No and Love And Death And All the Restboth of which released on LA record label, Burger Records and embarked on several lengthy tours across Europe and US. Playing a distinctive brand of swaggering, blues-infused lo-fi rock, the five-piece quickly won over transatlantic fans and scored fresh fodder for their lyrics with their punk-rock antics.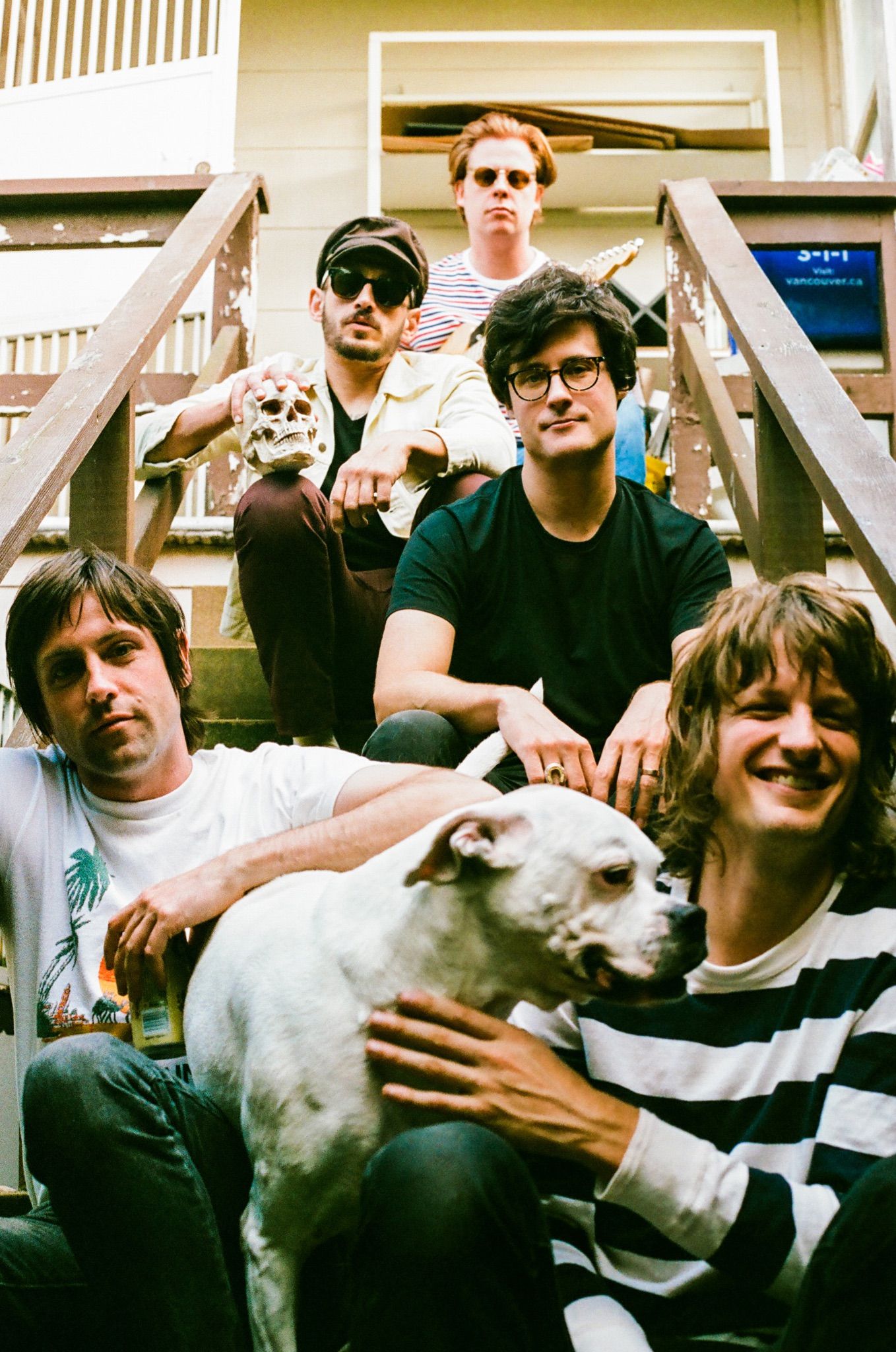 Automatic Changer is a record that formed over the past half-decade, and serves as a sort of collage of the band's experience and changing songwriting over that period. Vocalist/guitarist Bryan Nicol said of the
writing/recording process and the resulting album, "parts have been recorded in a studio, our basement, and a barn. Some songs are abstract,lyrically built around words we like the sounds of and others are more personal."
Automatic Changer can be pre-ordered from Burger Records HERE.