The Motorcycle Boy – Scarlet (The story behind the release of one of the great lost indie albums of the '80s)
JEFF PENCZAK unravels the mystery behind one of the '80s' greatest unreleased albums for Shindig! Magazine Online. THE MOTORCYCLE BOY guitarists Michael Kerr and David Scott and Forgotten Astronaut Chief Executive, Thurston Thurston share the incredible story behind their unrelenting quest to locate, package, and release these 30-year old recordings.
---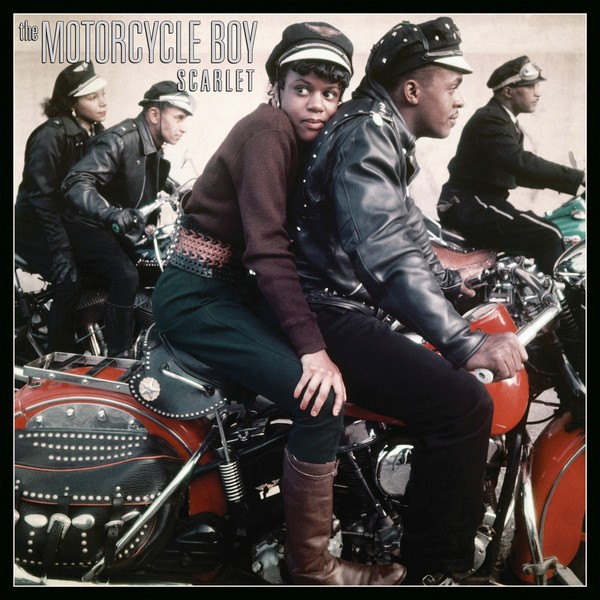 Thirty-one years ago, a quintet of rough and tumble, leather-clad musicians trading under an enigmatic name inspired by Mickey Rourke's character in Francis Ford Coppola's avant-garde film noir Rumble Fish entered London's Greenhouse Studios to record their debut album. Spirits were high, as their debut single released through Rough Trade, 'Big Rock Candy Mountain' was a staple on the daytime Radio One playlist (almost unheard of for an indie band), peaked at #2 in the Indie Charts, and was rewarded with the #22 placing in legendary DJ and musician's best friend John Peel's 1987 Festive Fifty (snuggled comfortably amidst the usual suspects, The Smiths, The Fall and The Wedding Present who collectively hogged nearly half the chart!) THE MOTORCYCLE BOY were on their way to fame and fortune. Or so it seemed.
The story that follows is riddled with bad luck, record label indecision, band disagreements and sackings, and weak management that resulted in all the hard work that took place in Greenhouse being shelved for three decades. But it's also the story of persistence and belief that what was laid down all those years ago was worth fighting for and bringing out from the dusty record vaults into the light of day for everyone to finally hear, as intended, and enjoy and recognise as one of the greatest lost albums of the '80s. An album that was too good to lie dormant in the mists of time and that, through the time, effort, and dedication of several of those band members, along with a "compatriot and associate" who believed in the album, can now take its rightful place as one of the pinnacle albums of '80s Indie Rock.
Upstart teenagers Michael Kerr (drums), Eddie Connelly (bass), and singer Paul McDermott had previously played together in the noisy punk collective Meat Whiplash (named after a Fire Engines' B-side; another much-loved '90s  band, The Candyskins copped the A-side). Their only release was the 20th single on Creation Records in September 1985. Peaking at #3 on the UK Indie chart, 'Don't Slip Up' c/w 'Here It Comes' owed a lot to fellow East Kilbridian rabble rousers Jesus and Mary Chain's love of Velvet Underground squawk. In fact, they were the opening act at JAMC's notorious 15 March 1985 North London Polytechnic gig whose "riotous" finale has often been misreported. Michael sets the record straight: "Eddie received a right hook to the jaw while guitarist Stephen McLean managed an uppercut that rocked his opponent off his feet and off the stage. Both parties actually shared a drink at the bar after the band's set… it was just one of those kind of nights!" In 1987, Kerr switched to guitar, McDermott to the drum kit, and ex-Shop Assistant vocalist Alex Taylor brought her breathy coo to the party alongside Belfast guitarist David Scott and THE MOTORCYCLE BOY was born.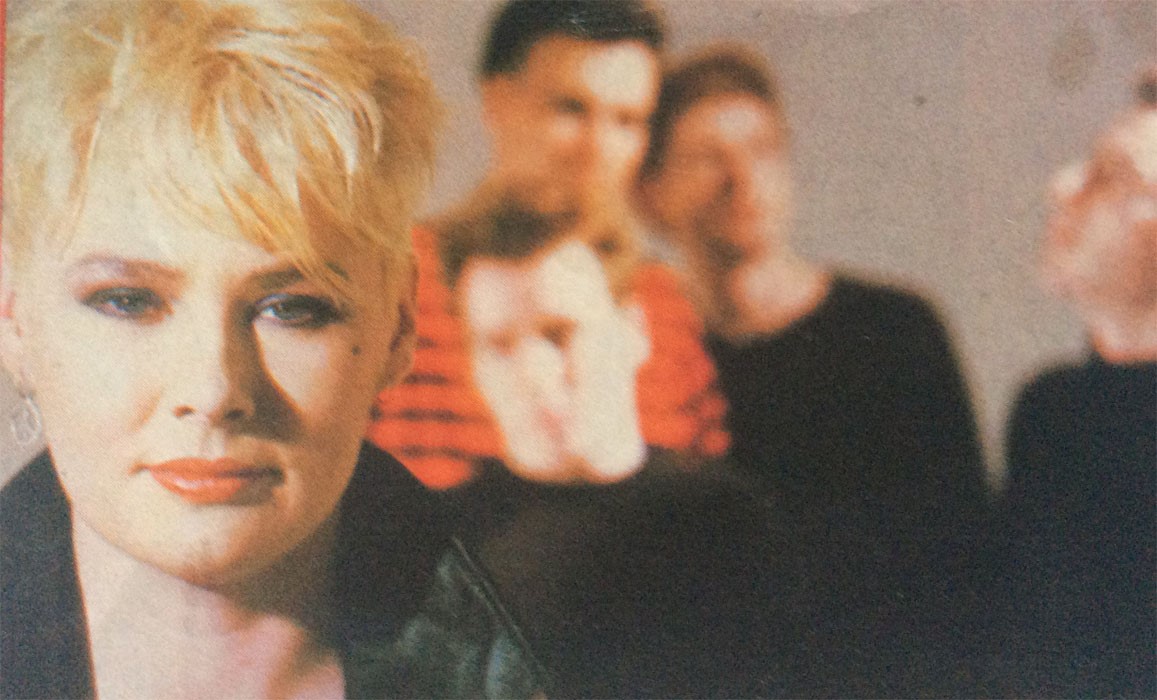 The band signed to Chrysalis subsidiary Blue Guitar and the first fruit of their labours was the effervescent single, 'Big Rock Candy Mountain' c/w 'Room At The Top', destined to become one of the hallmarks of '80s indie rock. David and Michael explained that "Chrysalis insisted the single should be released on Rough Trade, feeling that it would receive more attention being released as an 'indie' single. Geoff Travis was the head of Rough Trade but also ran Blue Guitar for Chrysalis. So, we were never really signed to Rough Trade but used them as a flag of convenience."
Following the surprise runaway success of 'Big Rock Candy Mountain', Chrysalis sent the band into the studio with veteran producer Pat Collier (The Soft Boys, Katrina and The Waves, Soup Dragons, Darling Buds, and many more), himself an ex-bad boy and original bassist with legendary punkers the Vibrators. The band, augmented by additional drumming from Anthony Cooper and keyboards from former Jesse Garon and The Desperadoes guitarist Stuart Clarke recorded an album's worth of material, a running order was selected, and a few promo cassettes were created and circulated while the label assigned the recording a catalogue number (CHR 1689) and prepared the album for release. One of the cassette promos even garnered a favourable review in a music publication (believed to be Q), so excitement was in the air and the band were ready to storm the charts once again. Until….
Well, nothing…radio silence…no album…. Personnel changes found David and Michael out of the band, although the remaining members were keen to see the album released to capitalise on that positive early review. Unfortunately, as far as David and Michael are aware, "Chrysalis wanted to focus more on Alex rather than the band. In the end they probably got fed up throwing money at the band and pulled the plug."
Also, "Alex, Eddie, and Anthony moved to London and the band (THE MOTORCYCLE BOY, Mk II) decided to take a different direction and attempted a more 'polished' sound by employing Mark Wallis as a producer." With the album indefinitely on hold, Chrysalis continued to release several singles, selecting the Wallis tracks as A-sides and relegating some of the Collier album sessions to B-sides across the 7" and 12" formats. David and Michael told us "Some other songs, intended for the album, also ended up as B-sides on the 'Hey Mama' promo. These songs were never intended as B- sides but as album tracks. The vinyl release is exactly how the album was supposed to be, including the running order." (Note that the 'Hey Mama' B-side, 'Days Like These' is included in the CD version of the album.)
So this is where the story would have ended until David and Michael met up about five or six years ago for the first time in about 20 years. "We both decided that we would try to track down the master tapes. We never thought that it would take so long to find them." Enter the aforementioned "compatriot and associate", Thurston Thurston, who elaborates:
"Michael and David met up about five years ago, having had very little correspondence other than the occasional Facebook message. During this meeting both of them expressed their regret that the album had never been released and had agreed that they would attempt to track down the master tapes. As Michael lived in the UK and David lived in North America (where he is currently an associate professor at a Kentucky university), it seemed obvious that Michael would be in a better position to take this task forward. Over the next few years Michael emailed anyone and everyone in an attempt to track down the tapes but every proverbial door he knocked on appeared to go unanswered. Even the responses he received only led to dead ends and frustration. Geoff Travis (who ran both Rough Trade and Blue Guitar) had no idea as to the whereabouts of the elusive tapes. There had been rumours that Cherry Red had looked into releasing the album a few years earlier, but they were also unforthcoming with any additional information."
Then, one evening in late 2018, Michael came across a video on Cherry Red's YouTube channel featuring the inspirational Robin Millar of Blue Raincoat Music. During the interview it was mentioned that Blue Raincoat now held the rights to the Chrysalis back catalogue. Michael emailed Blue Raincoat asking if they had any information regarding THE MOTORCYCLE BOY and they told him not only did they know where the master tapes were located, but they had been dealing with them only the day before. His search at an end, the next step was to discuss licensing arrangements in hopes of finally releasing their album.
Michael: "I'd known Thurston for a number of years and knew he'd been involved in music in some capacity. When I told him that I had tracked down the tapes, and that Rough Trade and Cherry Red had no interest in releasing it, he said he would do it instead."
Thurston: "So we set up Forgotten Astronaut with the sole intention of having this album released. The record label was named after a fictitious band that Michael had created 'during a very long car journey.' He had imagined a duo that was a cross between Boards of Canada and Mogwai that went by the name of Forgotten Astronaut, the singular being the most important aspect of the name. Realising forming a band of this nature was well beyond him he decides naming a record label after this imagined pairing would be the next best thing."
Now the real work began. Thurston walks us through the negotiations.
"With a limited budget of £1000, we asked Blue Raincoat Music how much it would cost to license the album? Would they even agree to the license and would the world be interested? At this point Blue Raincoat could have asked for £100 or £10000. We had no idea or experience of this process so we were at the mercy of serendipity and circumstance. When Blue Raincoat quoted £1000 for the license it seemed written in the stars, it was going to happen, after 30 years it was actually going to happen!"
One final attempt was made to interest Rough Trade and Cherry Red, but they both declined, so Forgotten Astronaut forged ahead. First up was an album cover. While assuming their limited (read: no) budget for an album sleeve would result in what Thurston characterised as "some kind of wishy washy abstract concept that would require little effort and even less money," Michael came across a Norman Parkinson image that he felt would encapsulate what the band had been about but that would also portray an aesthetic that was worthy of the album. Ever the pragmatist, Thurston was hesitant. "Michael's idea was all very well and good, but when you've got no budget, the idea of a plain white sleeve (already done by the Beatles) or a plain black sleeve (already done by Spinal Tap) seemed quite enticing. However, at Michael and David's insistence we approached the agency that held the rights to the image and enquired about licensing costs. £3000 was the reply!"
Well, there went that idea. However, both Michael and David were hell bent on having that image as an album sleeve, so the horse trading began anew. "Way out of our budget". "What is it being used for and how many are you printing" came the response. 500 CDs and 500 vinyl. "In that case £1000 would be ample". Still too much. "Just how much, if anything, can you afford." "£500 is our limit," even though that was still £500 over what the label could afford. And with that they agreed. So, thanks to Iconic Images of London, who were so gracious and easy to deal with, David and Michael got their album cover, which Thurston praises as "one of the all-time greats, up there with the first Velvets album, more interesting than Dark Side of the Moon, cooler than Sgt. Pepper although not quite The Queen Is Dead!"
Thurston continues. "Now it was time to tell the rest of the band. Unfortunately, this was easier said than done for a couple of reasons. First of all, what will they think? Secondly, where the fuck are they? The answer to the first question was/is…we're not overly concerned, we have the license so let's forge forward. The second question was slightly more complex. We knew where Eddie Connelly was situated, Phoenix, Arizona to be precise, but Alex Taylor seemed to have fallen off the face of the earth. After many attempts to find out where she now resides we are really no further forward. We had heard that she had moved back to her native Perth but nobody is really sure." David and Michael added that they hope she is well and in a good place. So if you're reading this, Alex, or if anyone knows her current whereabouts, please get in touch with the band and label.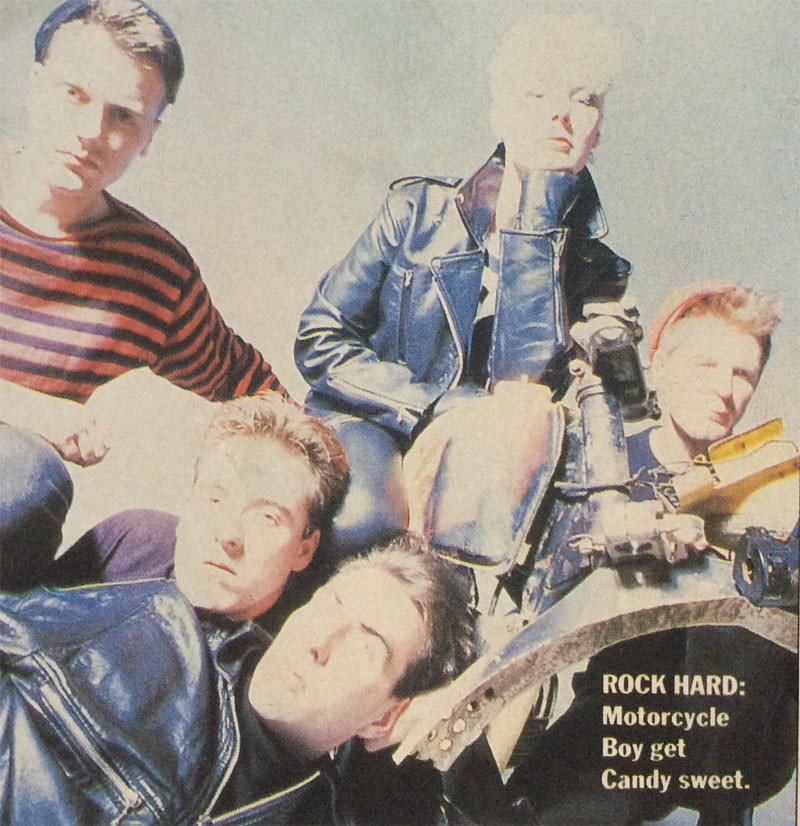 I asked David and Michael if the finished album included any changes from the promo cassette that made the rounds and garnered that positive review? "As far as we are aware, there were two cassettes that did the rounds. The original cassette had the album as intended for release although it did have one song, 'I Could Make You Happy', that was going to be left off the album. The second version, which neither of us has seen or heard,  included 'You And Me Against the World' [one of the Mark Wallis-produced singles], but also left off some of the original tracks. (Note that you can view an image of this "second version" in the band's Discogs entry.)  So, the album is now exactly as intended."
Thurston: "The 12 songs on the vinyl release include 'Big Rock Candy Mountain' which was always intended to be included, plus the tracks that were recorded at Greenhouse Studios in London. David and Michael also felt that 'Up Here' (which was originally recorded as a B-side for 'Sweet Dreams Pretty Baby', an abandoned single release produced by Flood and included as a bonus CD track – enjoy the video below) was worthy of inclusion. We felt that we needed to be as true to the original concept as possible even though this may have upset some people. We took our guidance from Michael and David on this matter."
Asked if they changed any of those original 1988 recordings for the release, David and Michael said it appears there was some post-production work after they left the band. "We haven't changed anything, although at some point after our departure, Alex, Eddie, and Stuart Clarke must have gone back into the studio to tweak certain aspects of the album, as Stuart's sequencers are different from the 'Hey Mama' promo and 'Trying To Be Kind' single versions."
Following their departure from the band a couple of months after the recording sessions, Michael coincidentally joined Jesse Garon & The Desperadoes (whose former guitarist, Stuart Clarke played the keyboards on Scarlet!) and recorded one album with them titled Nixon (Avalanche, 1990). He eventually gave up music to become a photographer and these days works as a nurse. David formed a band called Riverhead and also recorded two EPs for Avalanche ("Alpharetta" in 1990 and "Haddit" in 1991). In 2009 he released an album titled Life Is Love Is Death Is Peace, Release Me as David Scott and the Smokescreen (Pocket Book, 2009) and still plays the odd gig, but mostly works as an associate professor in a Kentucky university. Since reconnecting, they now keep in regular contact and meet up when David is over in Scotland. Michael also plans on visiting David sometime next year. Sadly, they only recently discovered that the drummer on the album, Anthony Cooper, had passed away last year.
As for Thurston and possible further releases from THE MOTORCYCLE BOY back catalogue, he says he's not averse to that idea, "but it would wholly depend on how the album sells (unbelievably healthy at the moment) and how cooperative Blue Raincoat are in the future."
(Our review of Scarlet appears in Shindig! #98/December 2019).
For additional information visit The Motorcycle Boy website. (Scarlet is sold out on the website but a quick online search finds various stockists that have it in stock, including, somewhat ironically, Rough Trade)
Be sure to subscribe to their YouTube channel for rare videos, including this recently unearthed video from 30 years ago!