The Blank Tapes – Look Into The Light
THE BLANK TAPES announce new album, a European tour and release a new track, MATT ADAMS doesn't do things by half! BEN ADLAM puts his shades on for SHINDIG!
---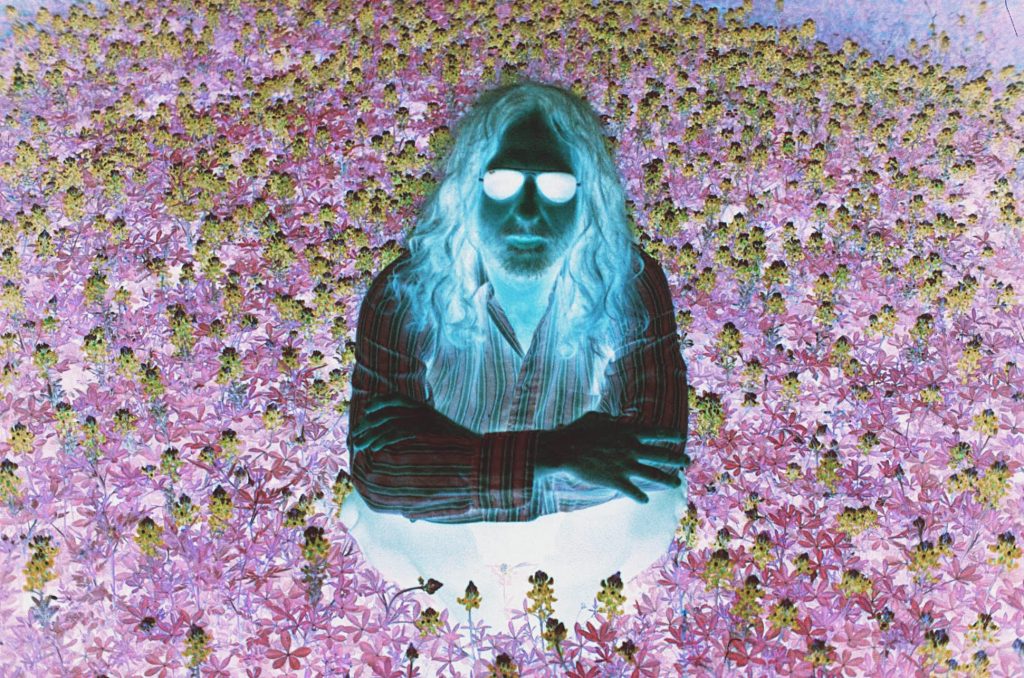 "Look Into The Light" will be the 13th studio album released by The Blank Tapes. Thirteen albums in and the new ideas just seem to keep flowing for multi-instrumentalist Matt Adams, who's baby The Blank Tapes are. There's a heavier edge to this album with moments of pure guitar shredding neatly mixed with the ethereal surf psych grooves that are The Blank Tapes trademark.
Adams drafted Shaughnessy Starr of Frankie & The Witch Fingers and Hoover III on powerhouse drums, the grooving bass playing of Jason Cirimele of Guantanamo Baywatch and The Donkeys and Veronica Bianqui on airy backing vocals. The album was mixed by Matt Adams and Nathan Sabatino of Jim James & Dr. Dog. The album art was also drawn by Matt Adams.
Here is an exclusive listen to title track "Look Into The Light"
The Blank Tapes will embark on their European tour in support of the album kicking off in Bremen, Germany on the 29th November and taking in 15 shows across Spain, Portugal and France before finishing off in London on the 16th December.
"Look Into The Light" will be released on 12th October 2019 (Cassette Store Day) through Nomad Eel Records.
Here's those European tour dates in full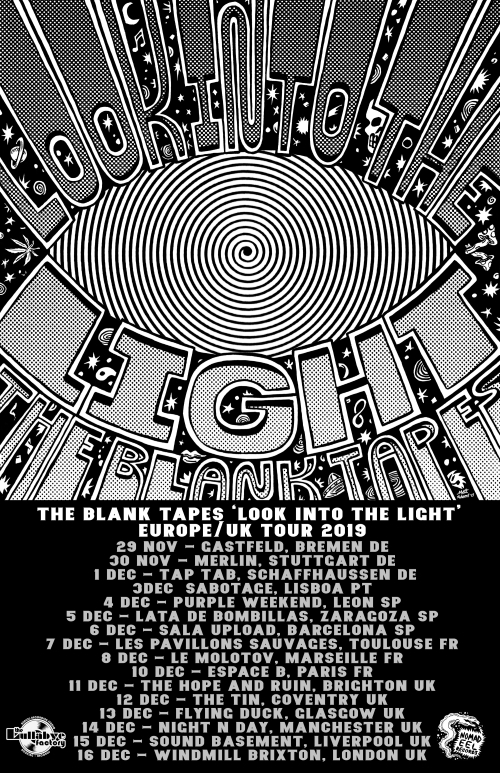 29 Nov – Latest Pop, Bremen DE
30 Nov – Merlin, Stuttgart DE
1 Dec – Tap Tab, Schaffhaussen DE
3 Dec – Sabotage, Lisboa PT
4 Dec – Purple Weekend, Leon SP
5 Dec – Lata De Bombillas, Zaragoza SP
6 Dec – Sala Upload, Barcelona SP
7 Dec – Les Pavillons Sauvages, Toulouse FR
8 Dec – Le Molotov, Marseille FR
10 Dec – Espace B, Paris FR
11 Dec – The Hope And Ruin, Brighton UK
12 Dec – The Tin, Coventry UK
13 Dec – Flying Duck, Glasgow UK
14 Dec – Night N Day, Manchester UK
15 Dec – Sound Basement, Liverpool UK
16 Dec – Windmill Brixton, London UK