WIN a special edition Sergeant Pepper themed Pro-Ject Essential III
The kind folks at Pro-Ject (supplied by Henley Designs) have provided us with a special edition deck (RRP: £429) to give away to one lucky reader. To WIN please answer the below question
---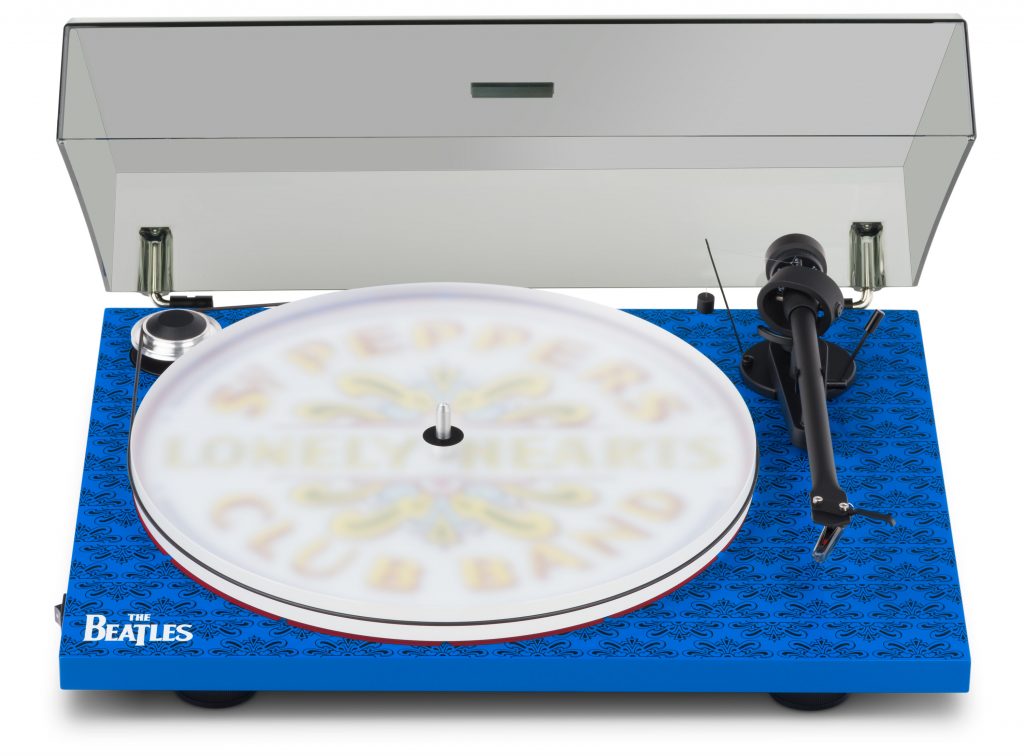 To win the Sergeant Pepper Special Edition Pro-Ject Essential III please email the answer to the below question to win@shindig-magazine.com. Please use "Sgt Pepper Pro-Ject Deck Comp Answer" as the subject line.
All entries need to be received by September 1st. The comp will run online and in print.
The Question:
Which contemporary psychedelic act recently recorded Sgt Pepper's in its entirety?
PLEASE DO NOT ANSWER IN THE COMMENTS. EMAIL WIN@SHINDIG-MAGAZINE.COM
---
More information regarding the entire Pro-Ject range can be found here.
Check the Henley Tech Support page for useful videos.
Henley Designs Socials: Twitter    Facebook
---
Essential III: Sgt. Pepper's Drum
On June 1st, 2017, the iconic album Sgt. Pepper's Lonely Hearts Club Band turned 50 years old. To mark the occasion, The Beatles announced three Anniversary Editions of the album in association with Apple Corps Ltd., Capitol and USM. Newly mixed by Giles Martin and Sam Okell in both stereo and 5.1 surround audio, amongst the anniversary releases is a Double LP Deluxe Vinyl edition that deserves to only be played on the best turntables available. So to support the release, Pro-Ject Audio Systems released a special edition version of the Essential III turntable, decorated with commemorative Sgt. Pepper imagery.
The Essential III has been an international hit since its release in late-2016. Following on from the multi-award winning MK II model, the Essential III combines style and substance into an enviably affordable package. After being re-worked earlier in 2017 as the George Harrison Record Player, the Essential III is now getting the Sgt. Pepper treatment.
The Essential III: Sgt. Pepper's Drum is a non-limited, special edition release, designed to give more Beatles fans access to high-quality audio equipment emblazoned with the iconic group's imagery. The striking blue MDF plinth boasts a vintage print to the top-panel, allowing the turntable to stand out from the crowd. Then, in glorious multi-colour, the iconic Sgt. Pepper's drum kit logo is printed in the middle of the plinth. Adding an understated subtlety to the overall appearance, the frosted matte acrylic platter helps reveal the drum skin print underneath.
Aside from the cosmetic differences and the inclusion of an acrylic platter, all other characteristics of the turntable match the Essential III design. From the sleek MDF plinth, through the high-grade motor with aluminium pulley and precision-engineered main bearing, and onto the 8.6" aluminium tonearm with Ortofon OM 10 cartridge. The Essential III is a remarkable piece of affordable audiophilia.
Key Features:
• Custom-designed MDF plinth with Sgt. Pepper inspired artwork
• Included Acrylic-IT E platter reveals drum skin print underneath
• High-quality aluminium tonearm
• Factory-fitted Ortofon OM 10 moving magnet cartridge
• Low-noise 9V motor with built-in AC generator
• Supplied with sturdy dust cover
• Hi-fi quality performance from a world-leading analogue audio company
Technical Data:
Nominal Speeds:
33 / 45 RPM (Manual)
Speed Variance:
±0.70% (33rpm) / ±0.60% (45rpm)
Wow & Flutter:
±0.21% (33rpm) / ±0.19% (45rpm)
Signal-to-Noise:
-66dB
Effective Tonearm Length:
8.6″ (218.5mm)
Effective Tonearm Mass:
8.0gr
Overhang:
22.0mm
Pre-Fitted Cartridge:
Ortofon OM 10
Replacement Stylus:
Ortofon 10 Stylus
Power Consumption:
4.5W
Dimensions (W x H x D):
420 x 112 x 330mm
Weight:
6.0 kg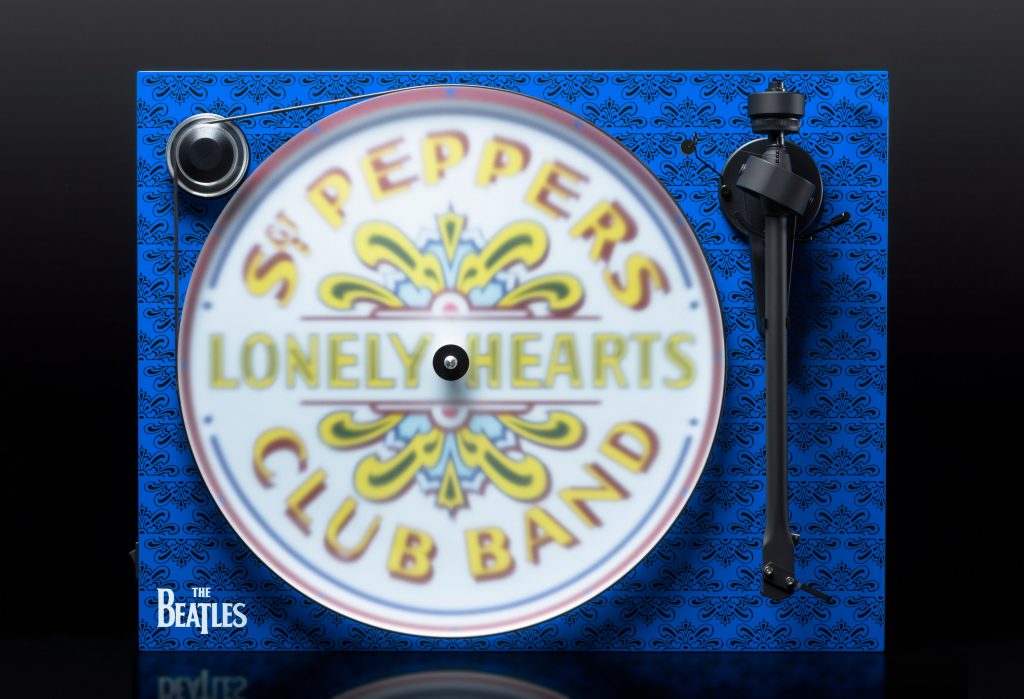 * Terms & Conditions: Henley Design will contact you via email about the latest Pro-Ject product news