Portable Radio 'Good News' – Video Premiere
At Shindig! we adore PORTABLE RADIO. Their sophomore album Counting To Three is due soon and can be pre-ordered here
---
Portable Radio are back with more harmony pop and hooks galore with their second album, Counting To Three. This follows their eponymous LP which garnered wonderful reviews,
with usraising the "uplifting stellar pop songs" and Piccadilly Records saying "Superb!" and "wonderfully listenable."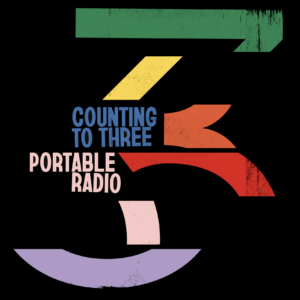 Counting To Three continues apace, adding more magic and every bit a love letter to '70s pop and rock. There's sharp pop and baroque and jangling guitars, and their trademark harmonies and gear-changes, but now, you'll also find Philly orchestrations and Dexy's brass too! Portable Radio took their time and produced the songs themselves to make for a real gem of an album.
You'll find 13 tracks of West Coast cool, melancholy ballads, bubblegum bangers, and echoes of Wings, 10cc, Lemon Twigs, Of Montreal, Weyes Blood, Nick Lowe, Carole King and more!
The album will be released on wiaiwya records on limited and lovely vinyl, download and of course, over on Bandcamp and your favourite streaming service.