David Crosby 2022 interview
All at Shindig! are very saddened by the death of DAVID CROSBY. Two our our writers were fortunate enough to interview him. In one of his final interviews our Los Angeles correspondent HARVEY KUBERNIK chatted with Crosby about jazz, The Byrds and CSN&Y
---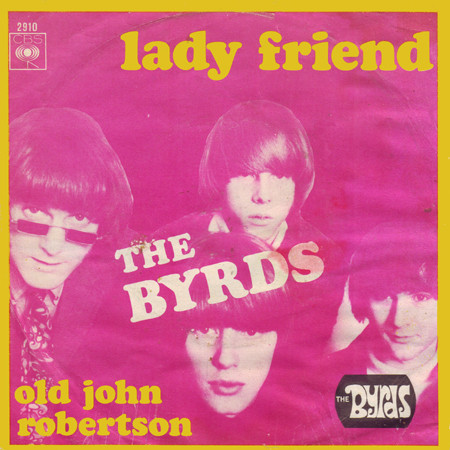 Shindig!: You always had a relationship with jazz. You saw John Coltrane play live and spent a lot of time at Dick Bock's World Pacific studio. Bock issued many legendary jazz albums and titles from Ravi Shankar.
David Crosby: I was a young folkie musician. My brother played a lot of '50s jazz. I got turned on to jazz long before I got turned on to pop or rock 'n' roll. They played me Gerry Mulligan, Chet Baker, Dave Brubeck, Bill Evans, all of those guys in the late '50s. And more obscure stuff like Cal Tjader. J.J. Johnson. All jazz.
I get to a point where my head starts to open up a bit and I started playing guitar and getting more interesting on it. I'm starting to listen to pop music and I realised those chords that I really liked they were a little further along. And I started hearing some people using chords like that. And I wanted to go that direction.
Later, the minute that I heard Steely Dan I felt that there was somebody else out there that hears the same shit that I do. The minute  I heard what Walter and Donald did. I was like their brother. I wanted to move next door and pitch a tent on their lawn, because that was very jazzy. Very strongly jazz influenced. And much more intense and sophisticated than the pop music I had grown up with.
When we started The Byrds, man, there were other people around town. Paul Revere & The Raiders. We're tallkin' primitive shit, guys dancing on their amps in uniforms. I mean, come on. (Laughs). This is a different world. And I hear Steely Dan. Man, do I wish I was in that band. And other bands came along as well.
And I gotta say that is really where it came from. I listened to a ton of classical music from my parents and folk music from my parents and jazz music from my brother. My parents played classical music every Sunday of my life. And that's what did it. I knew those chords were out there and I was lookin' for 'em. The Weavers and folk singers could really do it too, and really had something to say. Those people taught us a whole lot.
S!: In the recent Crosby, Stills, Nash & Young Déjà Vu reissue your recordings of 'Laughing' and 'Triad' are in the Déjà Vu package. But origins of these tunes go back further.
DC: 'Laughing'. The Byrds went over to England in 1965. And, of course, our heroes were The Beatles. And they came to hear us and were really nice to us. They were friendly and very real and not at all star people. None of that. They drove us home from gigs and came to gigs more than once and had us over to houses for dinner and to parties. They were really nice cats.
 I was very taken with George. I liked him a lot. Always did, right from the start. Very sincere. Very friendly and trying hard to be a decent human being. And that appeals to me no end. I became friends with George. So, I had just been turned on to Ravi Shankar by a friend in the States. And I had an album by Ravi in my suitcase. I gave it to George.
Now that had repercussions. George told me later that I turned him onto Indian music. I have trouble believing that. I think there were other people who helped do that. But that's what he told me. God bless me. George liked Indian music, got interested in it and wound up going to India. When he was in India he met a guru, a teacher that he liked.
Later, we were talking and he told me about this guy and he told me and said he found somebody who might know some of the answers. George was smitten. Well, I'm a very skeptical person about that, always have been. The minute someone tells me they have God's phone number and address I kind of back off. I don't believe in that. I wanted to say to George, "Oh man, come on, take it with a grain of salt. The guy may know something but don't bet your whole month's rent." I couldn't do it. It was George… And I just couldn't give him that kind of advice. And I said, "I've thought that I knew what the answer was and the truth is the closest I came to it was laughing in the sun." And that was a song I wrote to George.
S!: There is 'Triad', a 1967 composition about a threesome and sexual freedom. Decades ago, it was presented to The Byrds for potential inclusion on their LP The Notorious Byrd Brothers, recorded and rejected, later surfacing in 1971 on CSN&Y's 4 Way Street.
DC: The reason the French call it  ménage à trois is they've been doing it for a long time. It's not controversial. I think there are people who are very strait-laced, some of it for religious reasons and some of them because they are squares. And for them the idea of three people making love at the same time is not only strange but outrageous, terrible and offensive. I don't feel that way. Those things are very deeply seeded, people's reactions to sex and religions.
S!: I wanted to ask about the impact of Neil Young joining CSN&Y for Déjà Vu. 
DC:The greatest strength we had was as songwriters. That was our main number one strength. And the trick that we had was that we had several. Now most bands had one. Some had two. What that gets you is that if you are painting a picture and you have a number of colours on your palate, if you are working with somebody else, they have different colours on their palate. If they have six and they have nine, all of a sudden you have 16 colors. It's a better painting.
Now, when you are making albums, the problem of having one writer is that he or she tends to write very similarly song to song. With the four of us we had four drastically different writing styles, four ways of conceiving a song. They were very different.
Now I will go out on a limb and say Stills was the best of us. I think he was, without question, the best songwriter, the best singer and the best guitar player. All three. But I think all four of us had real skill as songwriters and our stuff was very different than each other. I think that's one of the main reasons that it made it.
S!: When did you know or feel Neil Young could work in the existing CS&N trio format?
DC: I'll tell you exactly. I was sittin' in Joni's driveway on Lookout Mountain Drive in Laurel Canyon. And Neil drove by and he saw me out there, turned around at the next stop and came back down and pulled in. Gets out of his car and pulls out a guitar.
Now this is when we are considering asking him to be in the group. And he knows that. He knows that Nash is against it. And he knows I'm kind of on the fence, and he knows Stills is for it. That kind of makes me the decider. I didn't say anything. That's how it was, right? Neil sat down on the trunk of the car with me, the two of us, him with the guitar, and he sang 'Helpless,' 'Country Girl' and a few other things. And I said "I wanna work with this guy. This is too good." It was about the writing. It was all about those songs.
He's not as good as a guitar player as Stills. To this day he's not as good as a guitar player as Stills. He's very, very good. Stills is very much better. We didn't need him for that. We did need a guitar player when Stills was playing keyboard. And that was a big factor in what Stills said to us about bringing Neil in. But, for me, it was only about those songs. They were excellent. Excellent. And they were completely different from us and I knew what would happen when we add those Crosby, Stills, Nash vocal sound to a song like that. I knew what 'Helpless' would sound like. And I knew what we could do. It was irresistible. Of course, I wanted to work with him.
Order the issues with our Martin Ruddock Crosby interview here and Mike Fornatale interview here. You can also search our shop for our Byrds and CSNY issues