Barcelona Psych Fest Comes To London
Tune in, turn on, and save the date: Psych-A-Rella presents Barcelona Psych Fest.
Friday 17th Feb, at The Jago in Dalston. Get your ticket HERE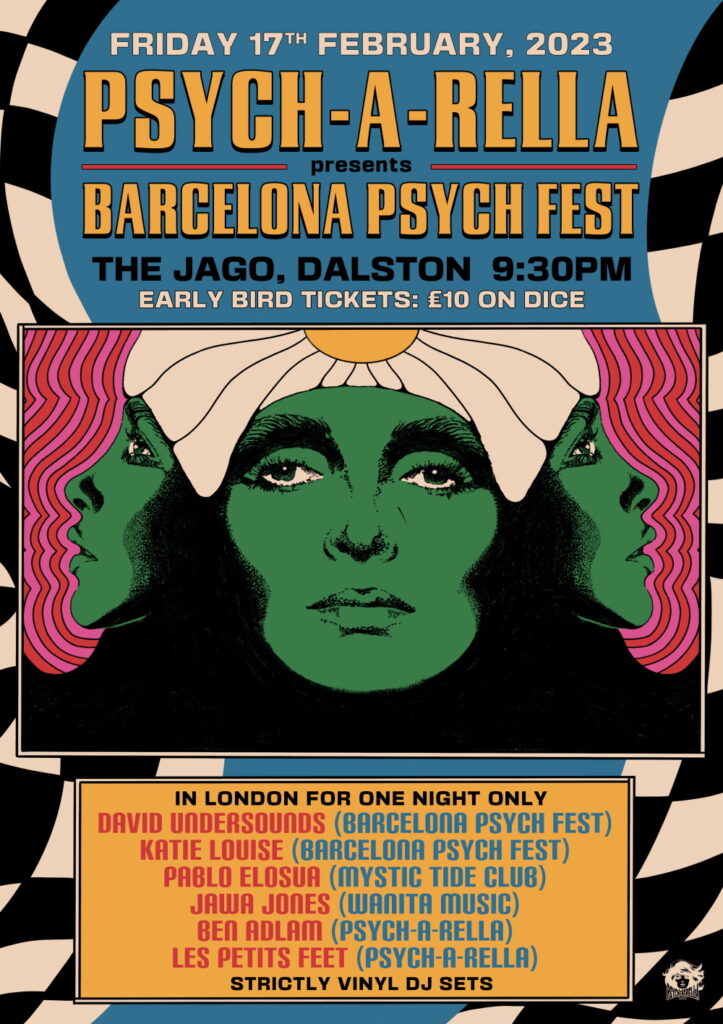 Get ready for a night of non-stop psychedelic rock on strictly vinyl only, brought to you by the best in the business, our good friends and long time collaborators,  Psych-A-Rella. If that wasn't enough to get your taste buds tingling (or is that the acid kicking in?), we'll be showcasing Europe's best kept secret – Barcelona Psych Fest. Wah-wah pedals, distorted guitars, and killer psychedelic sounds, all to get you in the mood for the festival later this year. Six top DJs, from both cities, for one night only.
Needless to say, there's more to Barcelona than paella and Gaudi. Not that we don't love a bit of Catalan Modernism, but fitting the Sagrada Familia in a stupidly-sized under-seat bag and bringing it over to London might be a push. Of course, the Barcelona Psych Fest crew will attempt to hide their record cases under their coats, and smile their biggest Cheshire cat smiles at Gary from Airport Security when he asks them "what's in the box?"
As it turns out, Barcelona has one of most impressive emerging psych scenes in Europe. You'll find plenty of paisley shirts and Chelsea boots on the city's dancefloors. Not only is it home to mind-bending new bands like Teana (check out their self-produced EP Kill Your Ego), but if you dare to verge away from the bright neon lights of Primavera Sound, independently-run festivals such as the Barcelona Psych Fest have been selling out for 6 years straight. This 3-day homage to psychedelic rock, and all its post-60s ramifications, has given Barcelona's lysergic lovers a home of their own – with regular concerts and monthly allnighters too. A beautiful blend of nostalgic and innovative sounds come through the funktion-one sound system at Sala Upload, where the April festival is held. Over the past few years alone, we've seen bands such as Temples, Kikagaku Moyo, Frankie and the Witch Fingers, Jacco Gardner, Nightbeats, Sonic Boom, and countless international DJs. Suffice to say, the Spanish are no strangers to swigging down a Larios Gin and Tonic and unwinding to underground music.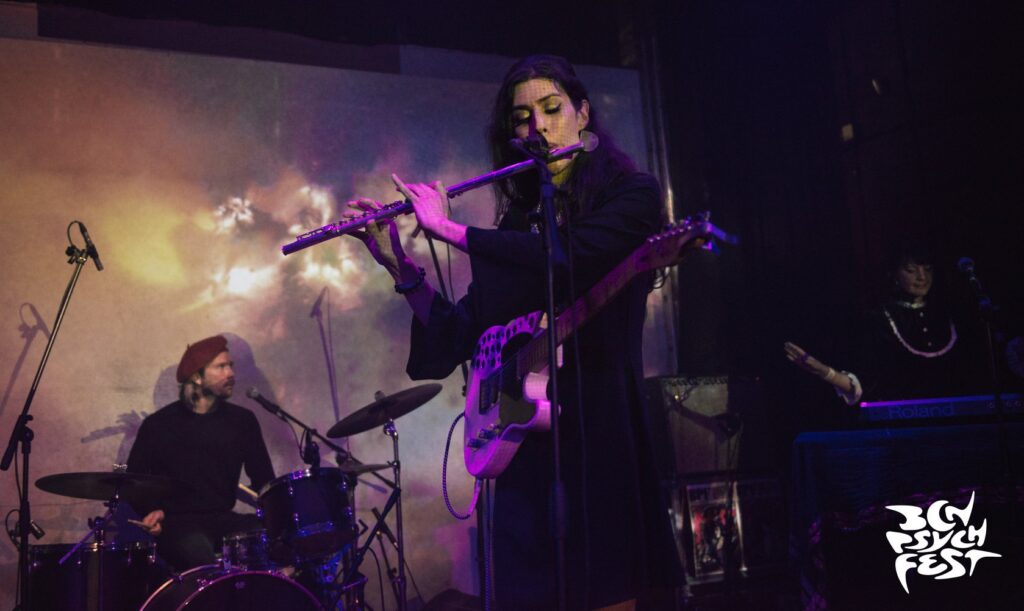 Barcelona Psych Fest is like no other festival . What makes it so unique is how it combines two concepts perfectly. There's an obvious influence from the standard psych fests around the world – think Levitation, Austin or Liverpool Psych Fest – where you've got bands that play all kinds of psychedelic styles. They keep old sounds alive, while venturing into fresh and dynamic genres that push the meaning of psychedelic rock to new realms, beyond revival bands and repetitive rhythms. Now take this and mix in the love and attention to detail you'll find at 60's weekenders such as Purple Weekend, Berlin Beat Invasion and Funtastic Weekend. DJs and dancing take centre stage at these events.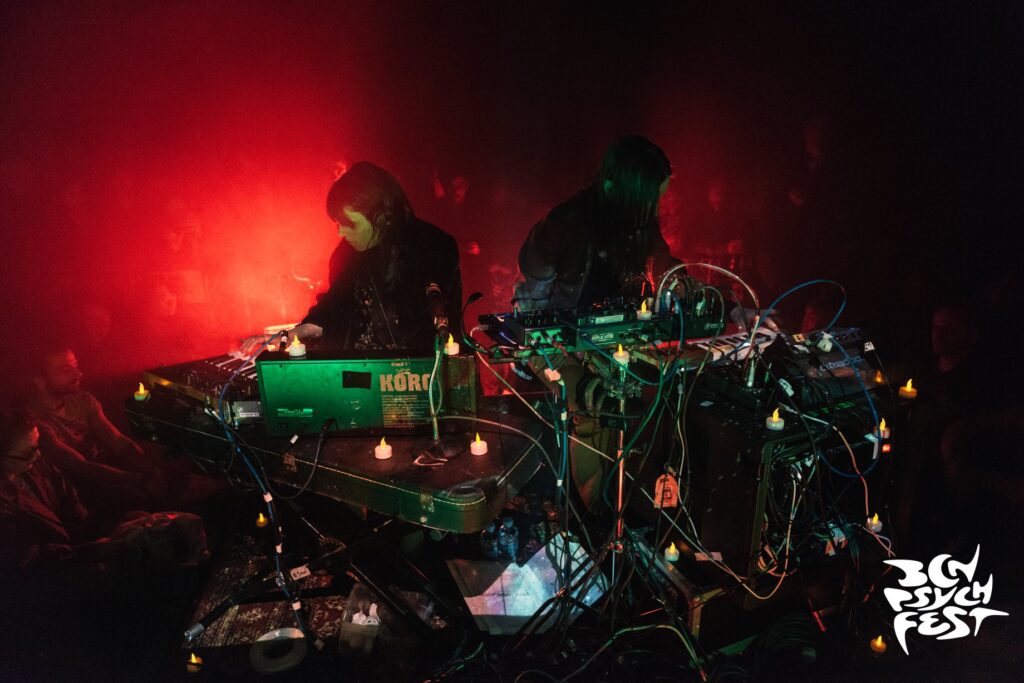 David, one of the organisers, described it best. "It's the best of both worlds. We took the parts we liked the most and made it our own. Expect to hear bands play anything from garage to kraut, folk to post punk, and even electronic music. And when they're done, DJs will make everyone continue to dance until 6am." When asked what he thought was the defining characteristic, "The atmosphere. We've created such an amazing community over the years. I've met people who have genuinely gone on to be some of my best friends. There's something about the magical feeling you get when you walk into the festival, it's indescribable really." David's also lucky enough to celebrate his birthday around the festival dates, and having Tess Parks sing happy birthday is something that's hard to forget.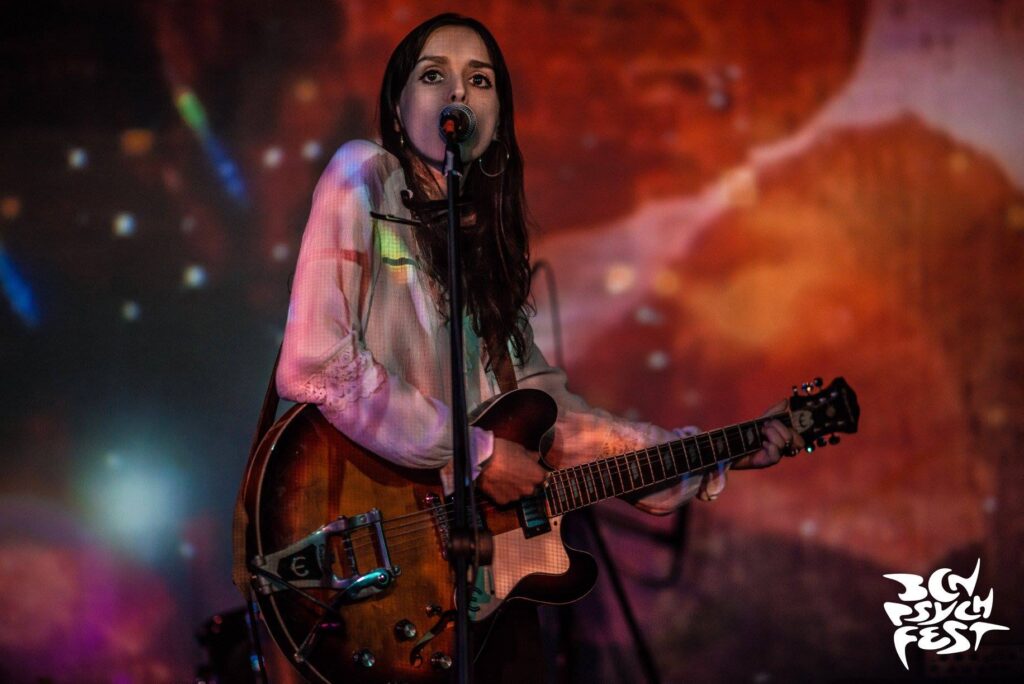 Ask any other festival attendee, and they'll tell you one of the highlights of the past few years is the Magic Cave. To put it simply, it's a secret room, complete with velvet cushions, candles, and baroque tapestry, hidden inside the festival. There you'll find analogue projections, intimate sitar shows and more eclectic and introspective sounds played by collectors like Dani Diagonala and Mushroom Machine's very own Carlos Dorian.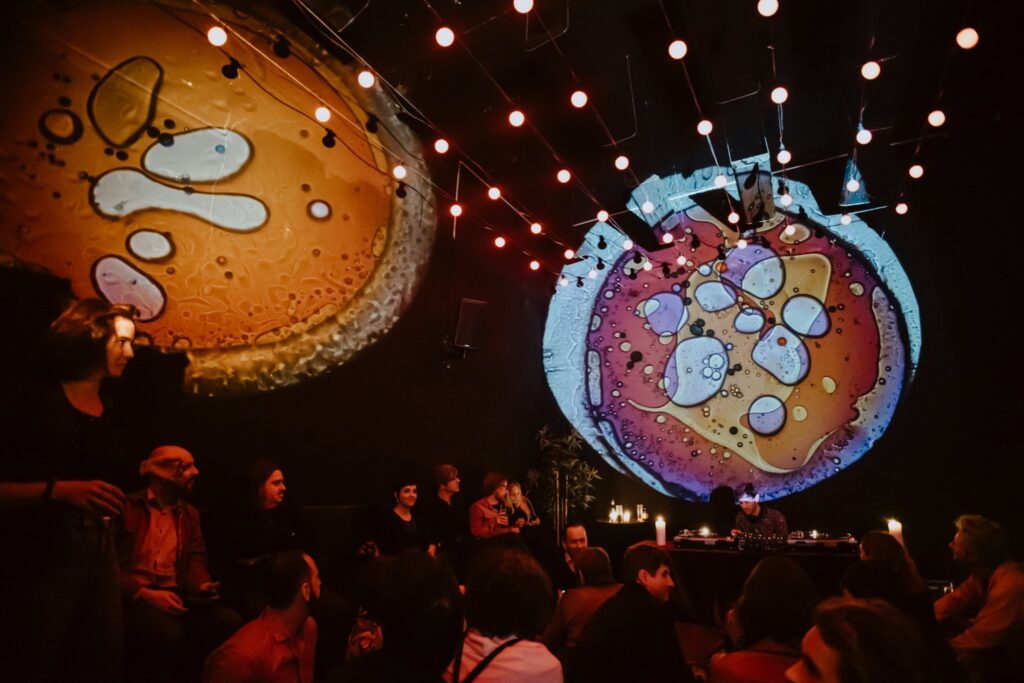 Arguably the most beautiful set played last year was by Raquel Vazquez, Barcelona-based illustrator, plant lady, and purveyor of heavenly Turkish psychedelia. "When you're in the Magic Cave, time slows down or stops completely." Rumour has it she'll be doing her thing there this year too. "2023 is going to be an extra special year, full of incredible music and love."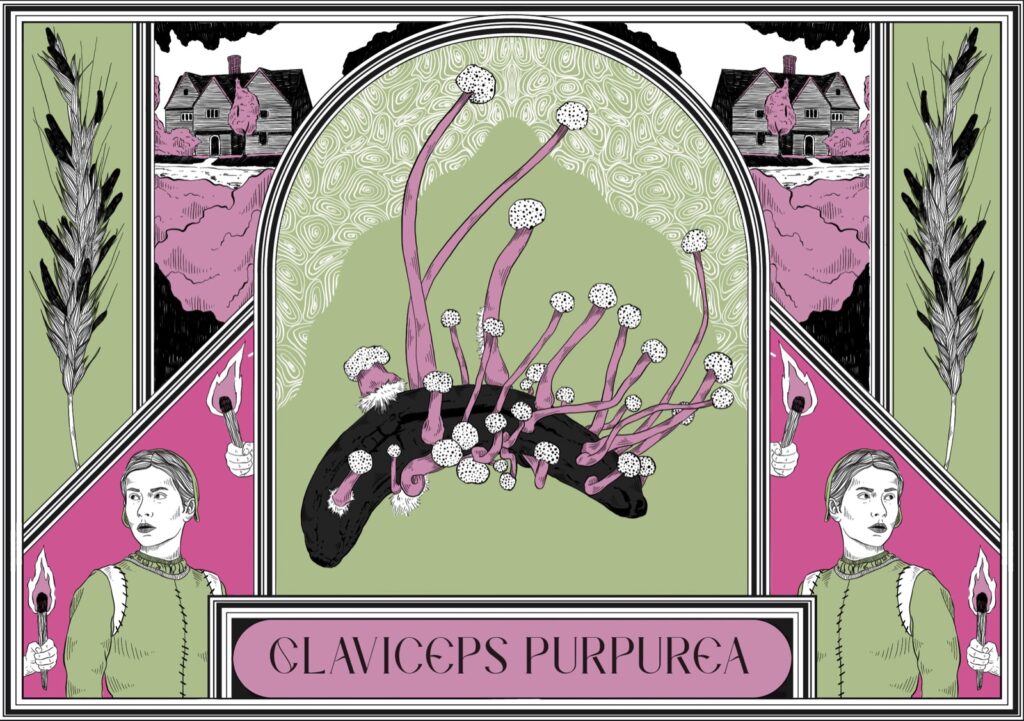 In full-on Magic Cave fashion, as far as we're concerned, psychedelia should be all about bringing people together, expanding our consciousness, and spreading the love. That's exactly why Barcelona Psych Fest has joined forces with Psych-A-Rella to bring a taste of this magical event to the UK. The hosts and founders of Psych-a-Rella, Sarina and Ben, have been running London club nights since 2015, and worked with Shindig! producing memorable gigs for the likes of Little Barrie, The Soundcarriers, Kacey & Clayton and many more. With international DJs, unbeatable vibes, and killer sounds, the Psych-a-Rella crew have been known to "host parties that push the psychedelic community to new levels" Clash Magazine.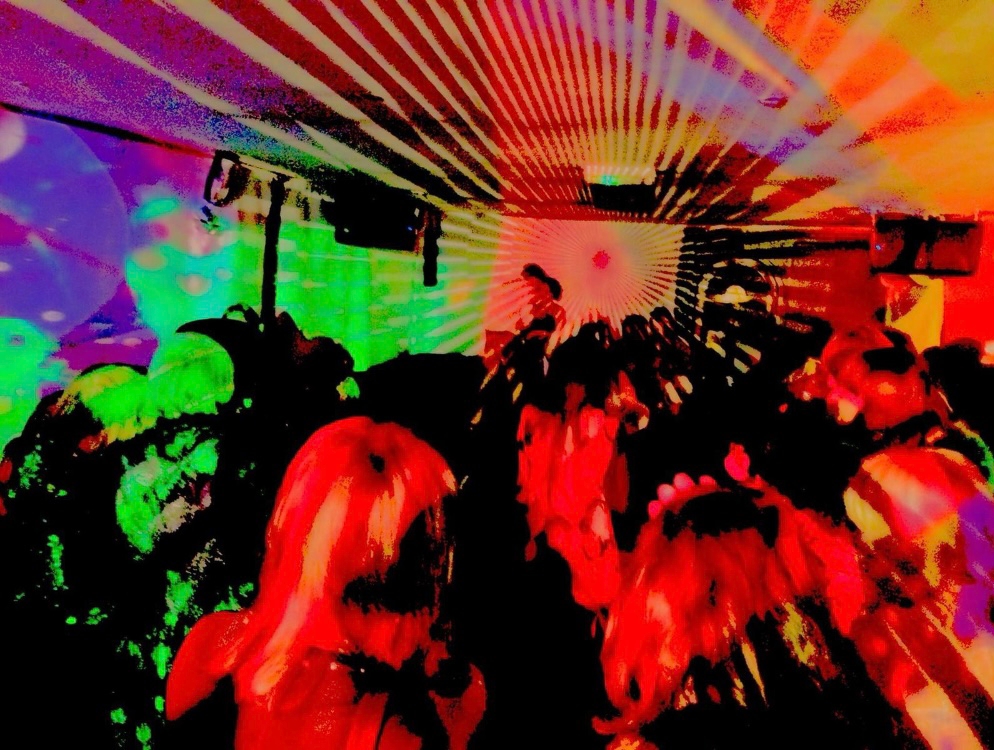 On Friday 17th February, we'll also hear sets from the incredibly talented London-based Jawa Jones, who'll bring her own selection of weird and wonderful garage, psych, and rock'n'roll records. You might have heard of her club night and radio show Wanita, an event dedicated to music sung by women, on records played by women, or from the East Asia Beat night she runs with Lucky Cat Zoë, in Kings Cross. Jawa Jones has also spun records at international events like WonderSoul in Indonesia, Berlin Beat Invasion, and Gambeat Weekend in our beloved Barcelona.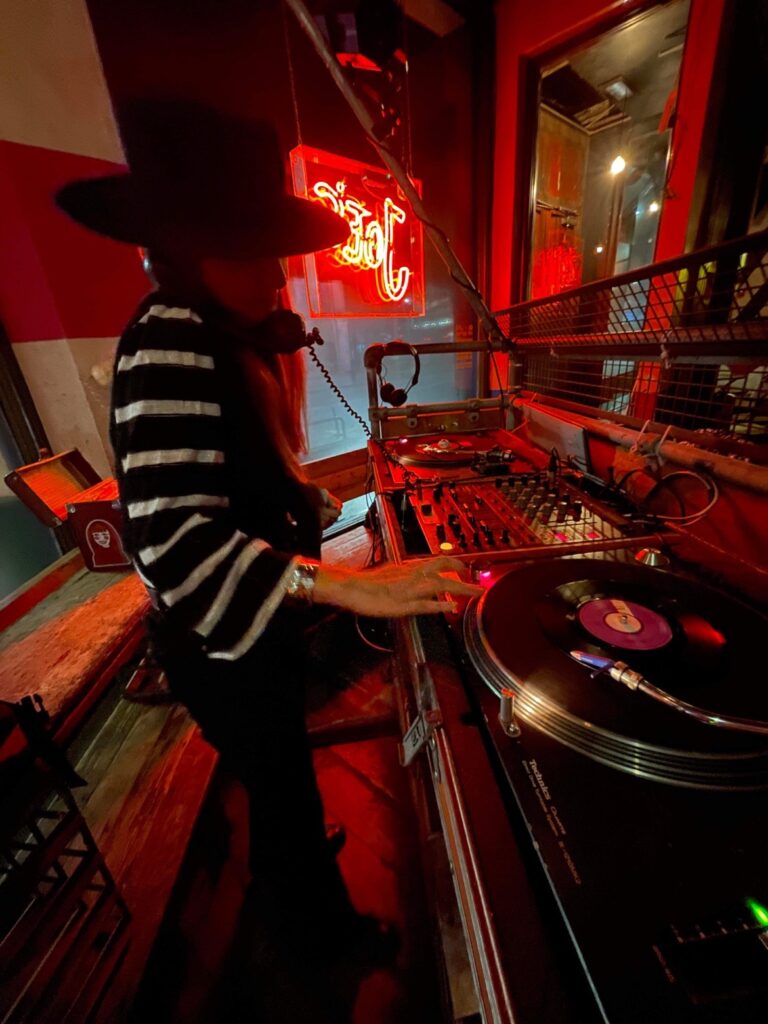 For a one-off event of this dimension, no place could be better than The Jago in London's fashionable Dalston. Complete with trippy interiors and on-site sound engineers. In Jawa Jones' own words "I'm so excited about playing at The Jago again. It's a fantastic club that brings people from different communities and culture groups together. I spent many magical nights at the venue when the Passing Clouds crew ran it, and Kwame has done a tremendous job taking it over." Just remember it all kicks off at 9.30pm, and tickets guarantee entry till 11pm. After that it's a one person out, one person in policy – as it's sure to be packed on the night!
Full DJ Lineup: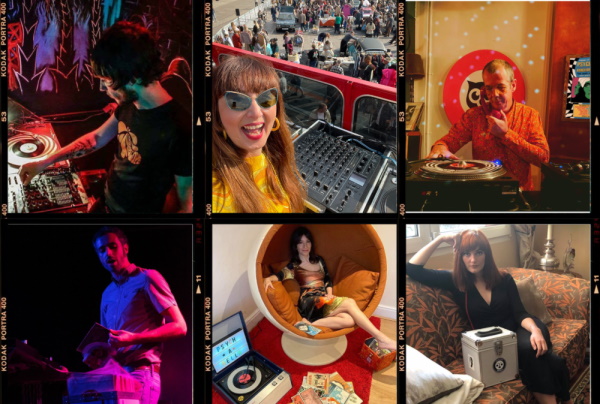 David Undersounds (Barcelona Psych Fest)
Jawa Jones (Wanita Music)
Ben Adlam (Psych-A-Rella Club)
Pablo Elosua (Mystic Tide Club)
Les Petits Feet (Psych-A-Rella Club)
Katie Louise (Barcelona Psych Fest)
Each DJ brings their own psychedelic flavour, and records from all over the world – from Nigeria to New Zealand, Spain to Southeast Asia, with modern day recordings to rare 60s gems. You won't want to miss it. Buy your tickets here, just £10 (+ fee) before they sell out, get them HERE