Morlock… Synth-based sci-fi prog from London's psychedelic warriors
SARAH GREGORY chats with MORLOCK's Andrew Prestidge ahead of their show at our Happening night on the 2nd Dec
---
Andrew Prestidge is a man of many genres. In fact, for him nothing seems to be off-limits. Doom-metal, psych-rock, kosmische – you name it. His latest incarnation is the rather marvellous Morlock; a bounty of electronica, psych and krautrock that picks up where two of his other endeavours, The Osiris Club and Zoltan,  left off.
 "I've always been obsessed with drums and vintage synth sounds from a young age." And it is all the usual suspects: "Kraftwerk, Radiophonic Workshop, John Carpenter, Goblin, Neu!  as well as late '70s / early '80s synthpop [and] new-wave/post-punk bands" that unsurprisingly lie at the heart of what the band do.
For the latest album The Outcasts Morlock shift somewhat from the cosmic synth that infused their debut, Ancient Paths, to a more space-rock spirit re-introducing some of the more conventional psych-rock elements – keys still very much surviving.
Coinciding with a conscious switch from the lo-fi approach integral to the making of Ancient Paths to a studio-based production, the music may have evolved but the underlying ethos remains the same. The mythical and the mystical (the name is taken from an H.G Wells character after all) positioned on an exclusive blend of art, poetry and music. With songs built around keyboardist Matt Thompson's prose and Prestidge's Lovecraftian artwork, this is an uncanny, interstellar trip. "I am a long-time fan of all things Lovecraft plus his influences on writers/artists like Alan Moore… also writers like Arthur Machen who was a big influence on Lovecraft."
And Morlock are nothing if not generous. Alongside, their sophomore album, there is the added bonus of Transmissions from OHME Volumes 1 and 2. Both contain the source material of what was to become The Outcasts but inhabit the early electronic atmosphere of the debut created with the DIY attitude that Prestidge enjoys.  "I do enjoy the limitations and creativity of the stuff I put down on my portastudio."
Juggling numerous projects, Prestidge is already thinking about the next Morlock studio album not to mention getting out on the road where the band's transcendent virtues are set to be raised to the next level…..!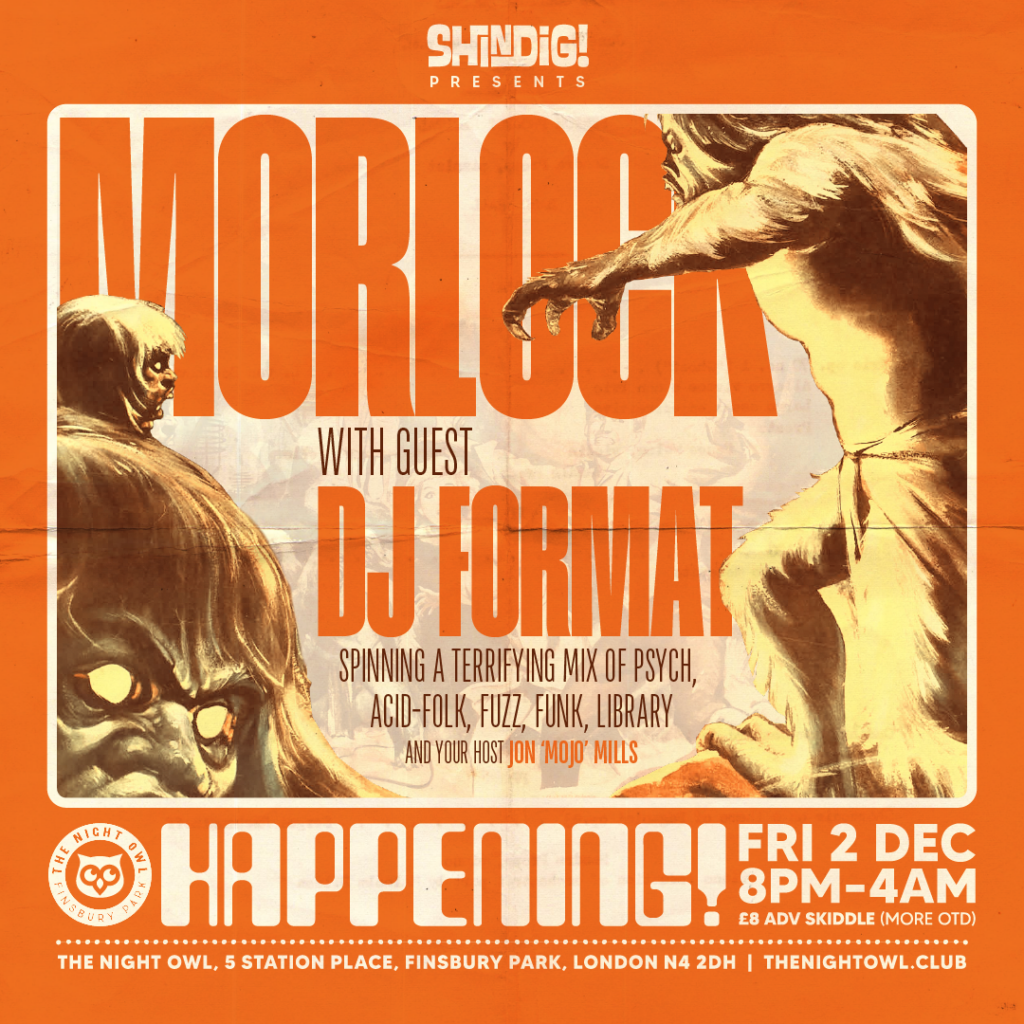 Catch Morlock at Shindig's Happening, 2nd Dec at The Night Owl, London