TSPTR – Fall/Winter Collection 2022: Homegrown
As a keen wearer of TSPTR JON 'MOJO' MILLS asks the brand's Russ Gator about their new Neil Young-inspired collection
---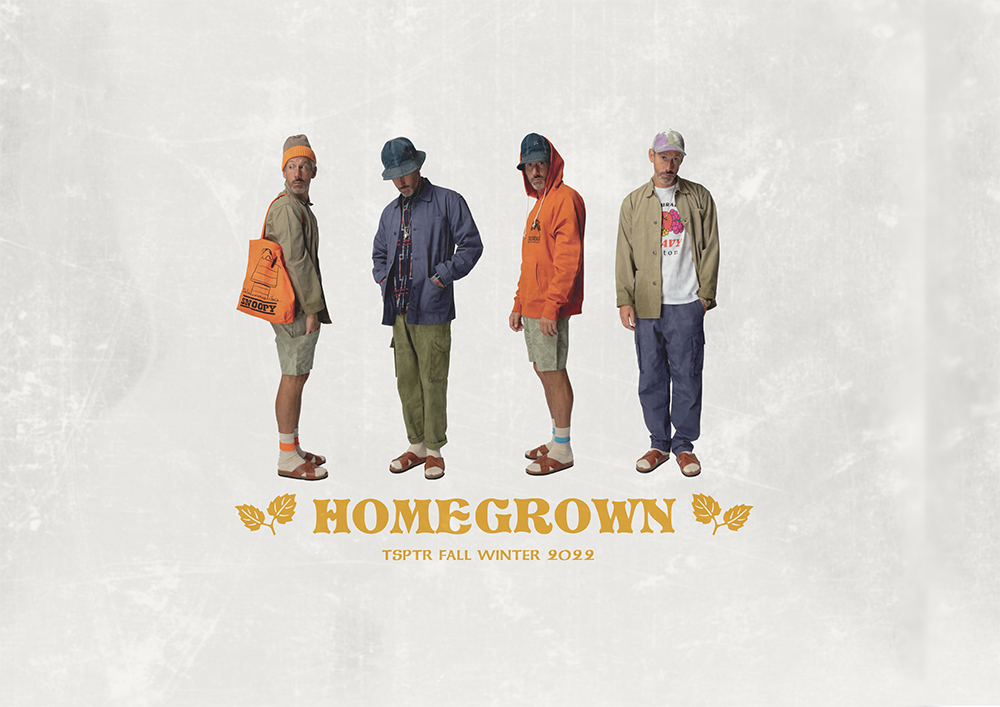 Shindig!: What makes you particularly proud of this collection?
Russ Gator: As a brand we overtly eschew trends and try to be as honest as possible with our output. The collections are driven by ideas and things that we're genuinely into. I think it's good to celebrate the minutiae and have specific focal points. Every piece we make is imbued with a story or meaning and this collection is very much from a fan angle discussion our favourite Young period.
S!: Where did you source/see Neil Young's jacket that you based this collection's signature piece on, the Poncho Jacket?
RG: Annoyingly, there's a great photo of Young wearing this jacket that we can't reproduce. I was lucky enough to be introduced to an ageing Malibu resident who knew and hung out with Young during the early 70s. A friend of friend lives near them and thought I'd dig hearing some of their stories, which I did. They also had a bunch of amazing candid photos of Young, Briggs and others which kind of sparked the concept for this collection. In one of them Young is wearing a very cool zip through Poncho style jacket with a straw sombrero hat. Unfortunately the owner of the photos had no interest in selling them or even letting me take a photo of the photo. I quickly drew a sketch of the jacket and we developed it from there.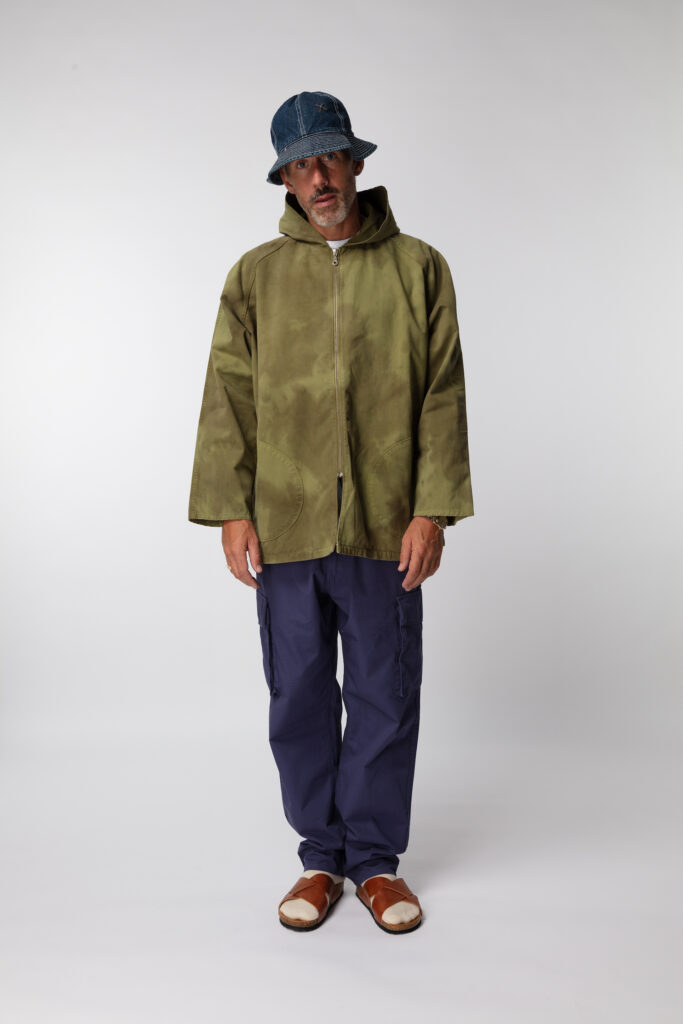 S!: What is it about the military/utility clothes that you base so much of your clothing on that attracts you so much?
RG: Aside from the aesthetic appeal there's a subversive utilitarianism to repurposing military clothing, something that I think originally attracted much of the counterculture movement to adopting military gear. That these garments made for war and killing could be subverted and worn by peaceniks and hippies is quite appealing. The more obvious attraction is that they're timeless and functional design classics.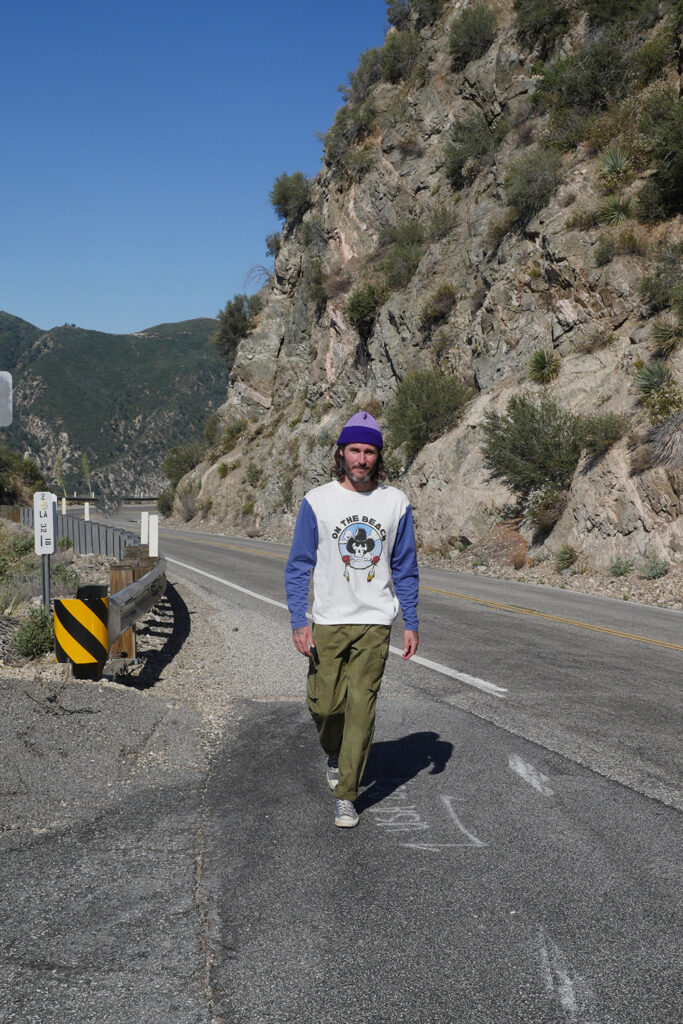 S!: In what way have you adapted what we used to call combat trousers for your jungle pants?
RG: Much of what we do is a celebration of vintage pieces that we love that are becoming harder to find, the Jungle pants are based on the Vietnam era second pattern US Army Jungle trousers, originally made in poplin or ripstop. They're a classic and we're the first real contemporary combat pant, we wanted to adapt them for a modern wardrobe, make them slightly more wearable for those non combat occasions. We kept the basic pattern, tapered the legs slightly, lost some of the superfluous elements like the waist adjusters, hem ties and double pockets.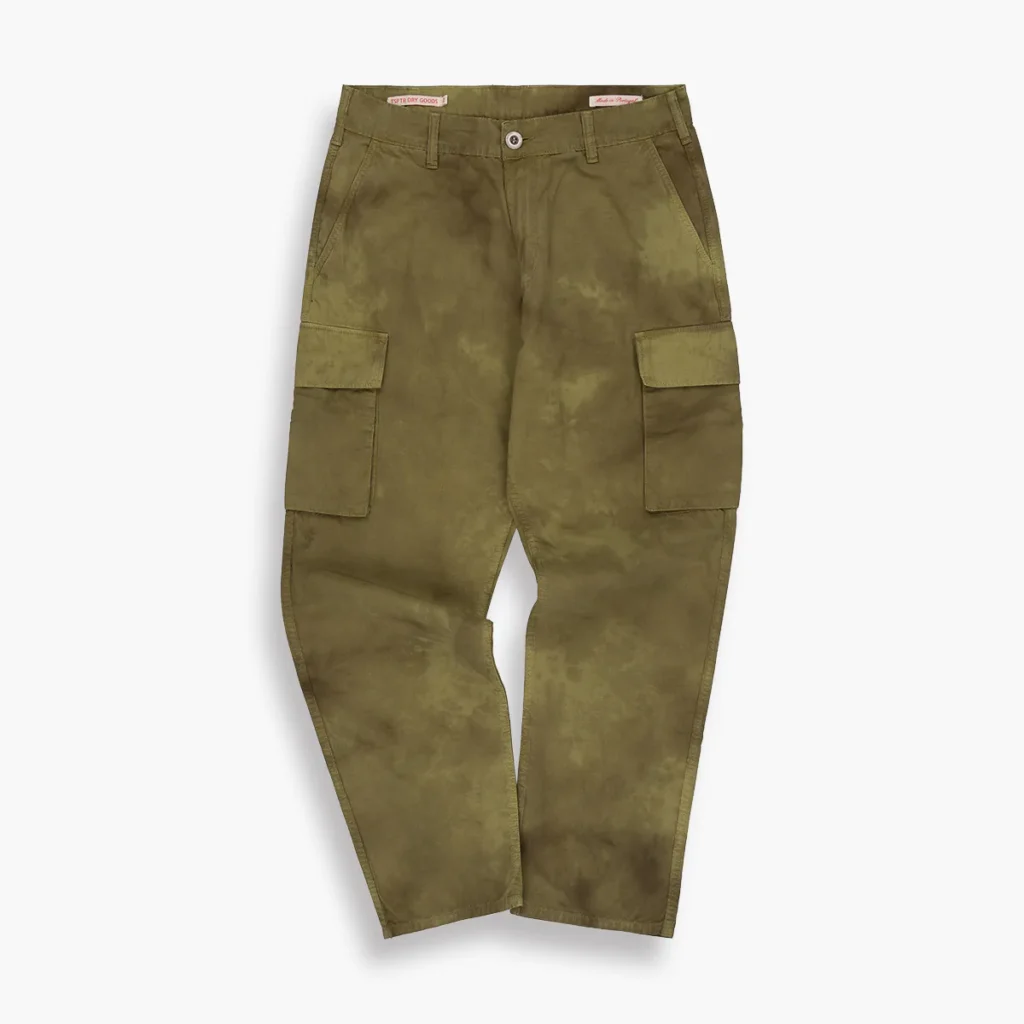 S!: The Young 'Homegrown' and Dead 'Box Of Rain' designs must be the first line from a clothing brand to iconise the songs. What made you choose these, and what inspired the designs?
RG: We're very into the Whole Earth concepts that were popular during the early '70s and these songs fit right into that ethos. 'Homegrown had always stood out to me as weird on American Stars n Bars, obviously later made sense as part of the early unreleased Homegrown LP. The sentiment is totally of its time, obviously championing the growing of your own weed but really addressing some kind relationship with nature and the earth. I was reading an interview with Young from 1971 and he cited 'Box Of Rain' as a real game changer, a song that would change the perceptions of song writers moving into the new decade. It's a pretty introspective song that deals with the human condition and the nature of life itself, I guess it's kind of simpatico to where Young was at that point.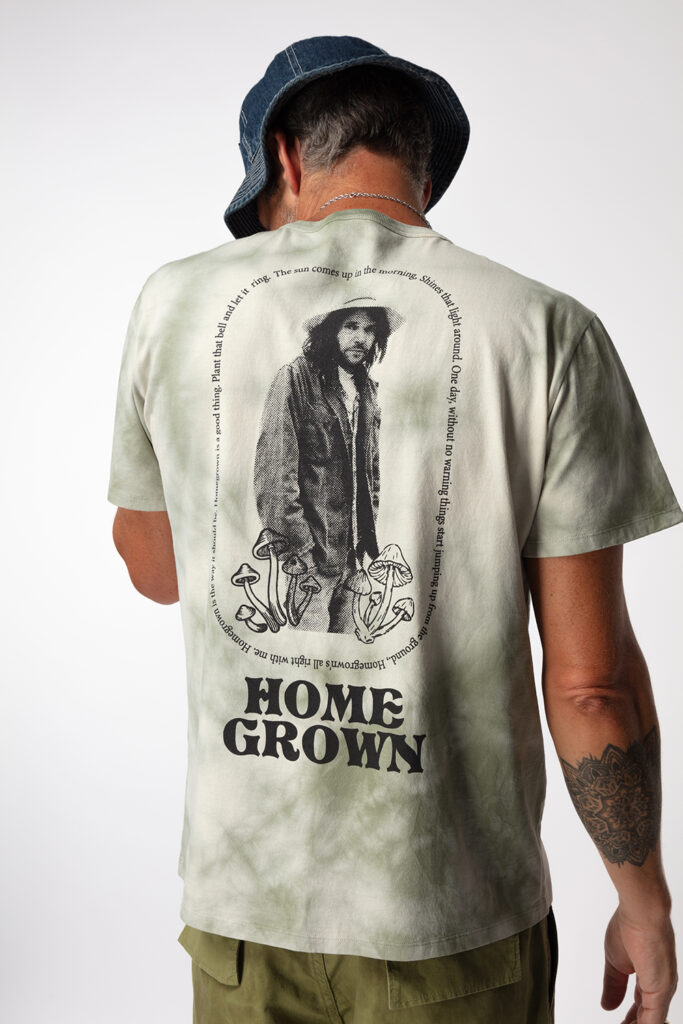 S!: The brushed cotton shirts are lovely, my favourite is the Taos pattern, but it's the Ecru Plaid, that makes me think the most of Neil Young. Classic autumn/winter wear, right? What made you choose the three styles?
RG: We wanted something that would evoke Young's aesthetic but also fit into an autumn winter palette so we had these patterns woven for us in Portugal. The shadowplaid you mentioned is total Young, there's a shot of him from '74 wearing a Pendleton, I believe, in the same pattern. The Taos pattern was influenced by a Young quote where he describes driving through the desert to meet Dennis Hopper while filming Human Highway. The Chumash pattern was derived from a traditional Chumash design, the indigenous people who populated coastal California including the Malibu area.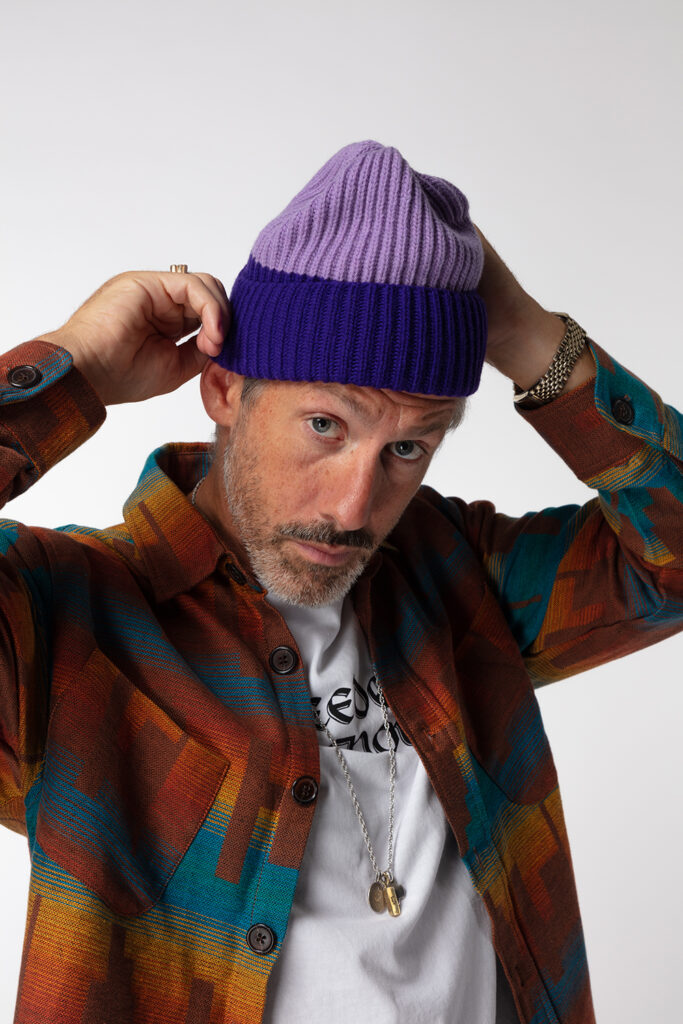 S!: You may laugh, but the orange/brown Zuma knit hat is my fave piece in the collection. Nothing sums up the mid-70s like a woolly hat, right?
RG: Yeah, absolutely! So evocative of the period, there's a cool shot of Randy Meisner wearing a 2-tone woolly hat while recording The Eagles first album in a cold and grey London. Even musicians from the West Coast need woolly hats sometimes!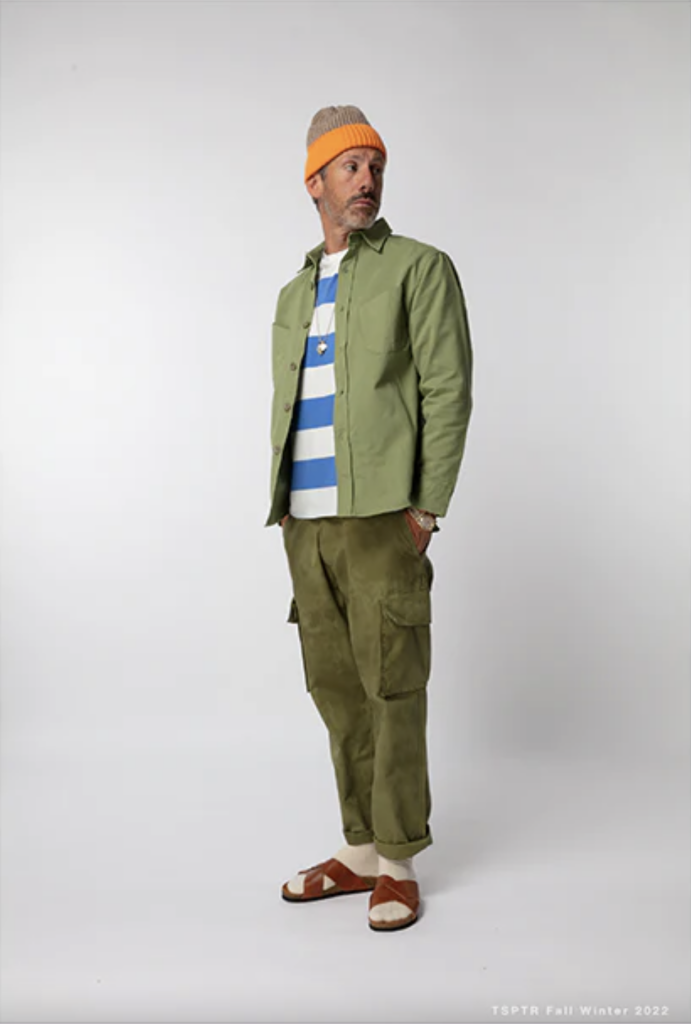 S!: You style your models solely in your gear, which gives these counter-culture  inspired pieces a contemporary work-wear vibe, suited to the crate digger about town. However, there are many ways to style these pieces, and whilst not wanting you to sell less items on the back of this piece, and to send our readers elsewhere, what are some of the other ways you'd suggest styling them?
RG: I don't think we'd ever suggest going out solely in TSPTR, although I guess it's possible with some of the more subdued pieces. Personally I'm always wearing a pair of our Zuma pants, usually with an old tour tee or sweatshirt. I think each piece we make is easy to style with other garments in your wardrobe, especially denim or those items that fit into the Americana category.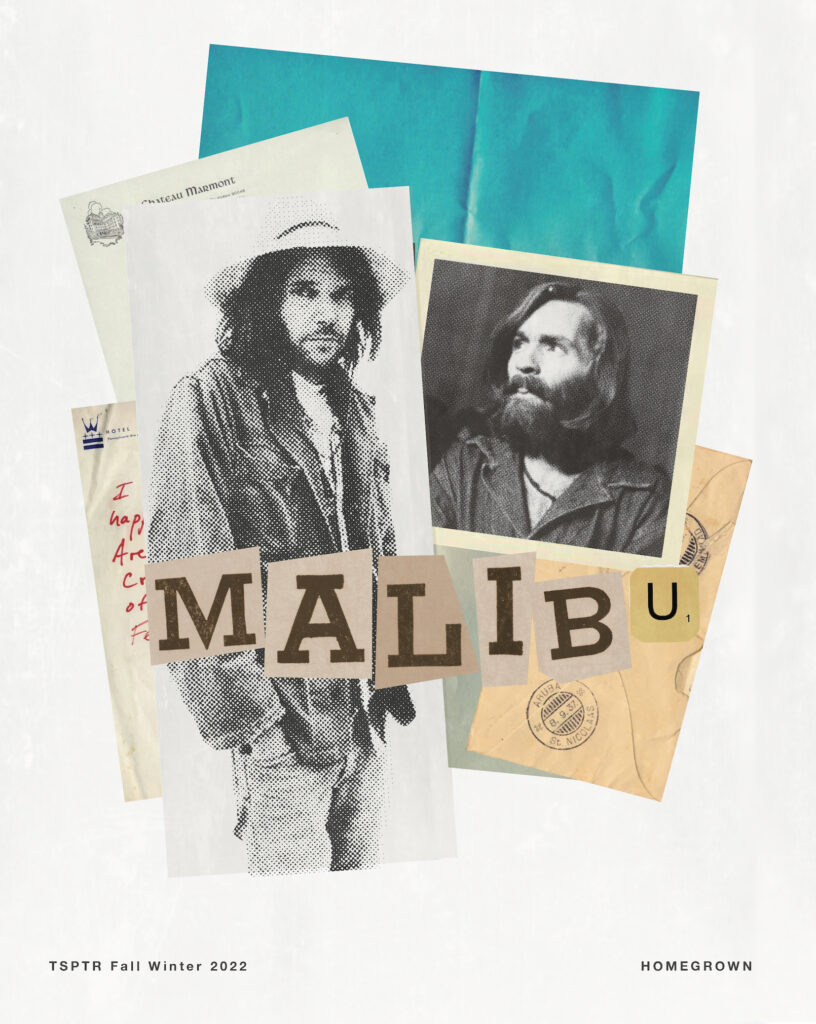 S!: What's your own particular favourite piece in the collection?
RG: I really dig the Poncho Jacket, its unlike anything else we've made in fit and style and its backstory / fruition is really cool.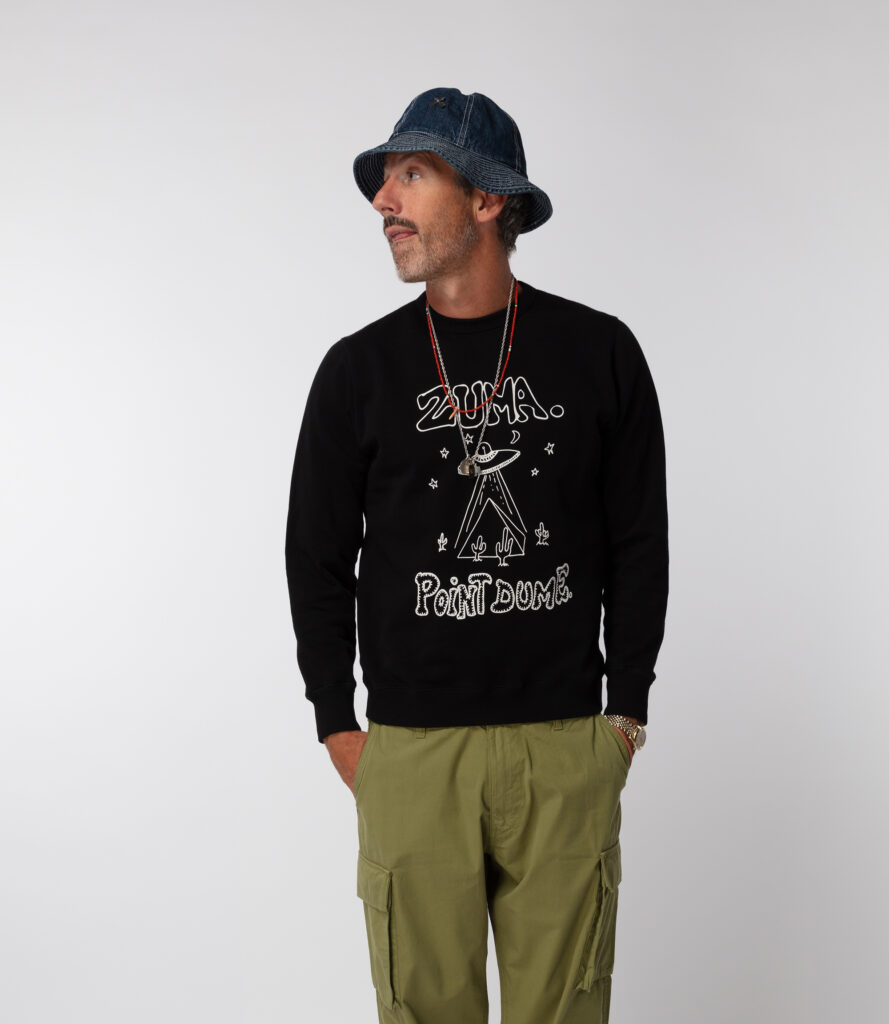 S!: Your clothes are always fantastic quality and hard wearing. What over companies do you consider contemporaries?
RG: That's a tricky one, ethical production is a very difficult business these days with rising overheads and logistical issues. There are a lot of Japanese brands that uphold a fantastic level of quality and workmanship and also UK brands like Dawson Denim and Eastman Leather, who both essentially make bespoke garments using traditional methods and the highest quality fabrics.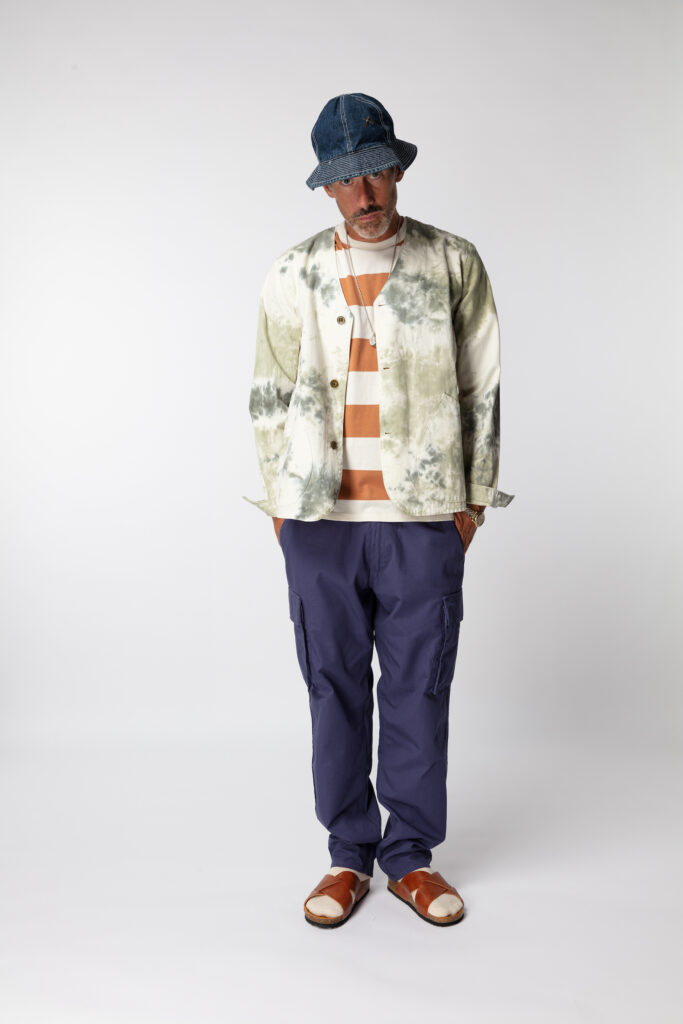 S!: As we approach 2023 our tastes in clothes are becoming simpler. Do you think our embrace of technology is making our tastes in clothing more practical and less fussy? The rise of selvedge, and men of a certain age adorned in vintage styled work wear is surely symptomatic of this isn't it? What're your theories? The silver jumpsuits and space age platform boots of the '70s never really were the future were they?
RG: It would be great if they were. I'd like to see more Mick Ronson vibes out and about! I'm not sure whats driving trends anymore, it used to be subcultures, more often than not related to music, but now it seems to be far more generational and tied in with transitory social media "influencers". I'd assert that workwear has been popularised because men of a certain age (with disposable income) have found a uniform that actually looks good on them. The iconography of Steve McQueen and others is directly related to this, most blokes in their 40s/50s can wear and feel safe in a decent pair of jeans, a pair of Red Wings and a well made grey marl sweatshirt. I think TSPTR certainly has a toe in that arena but the other foot is fully immersed in a Topanga Canyon pool surrounded by weirdos freaking out on acid.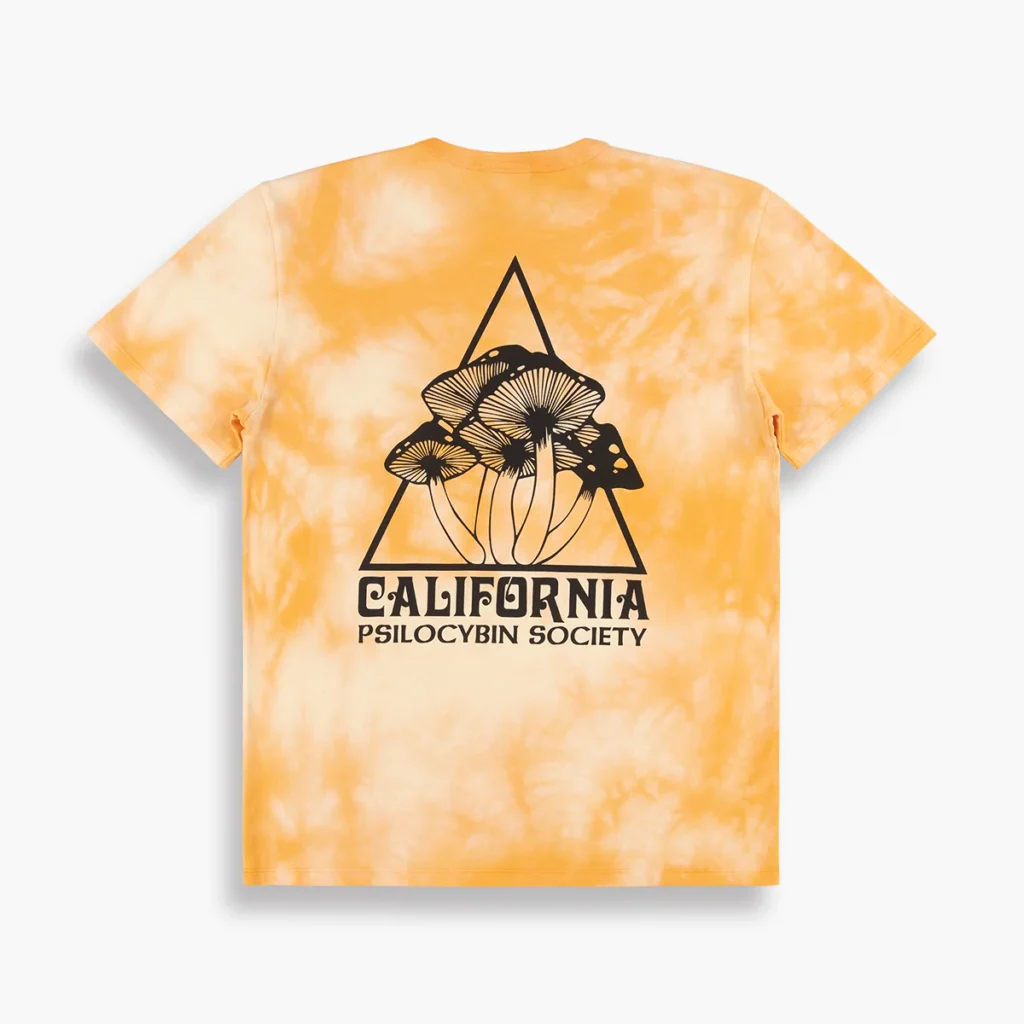 Order these items and many more wondrous objects of joy here