PP Arnold – Brand New Day: The First Lady Of Immediate Records
After a short successful career on Immediate PP ARNOLD found herself up stream without a paddle. Material for a proposed third album, now out under the title The Turning Tide, was recorded for Robert Stigwood under the tutelage of both Barry Gibb and Eric Clapton, with sessions with Mick Jagger following.
THOMAS PATTERSON finds out when and why the tide stopped coming in
--- As 1968 bled into 1969, PP Arnold, the first lady of Immediate Records, should have been flying high. The one time Ikette had moved to England with her young children in '66, and in a staggeringly small amount of time, signed to Andrew Loog Oldham and Tony Calder's label Immediate, recorded two solo albums The First Lady Of Immediate and Kafunta, and provided vocals on a string of classic recordings by label mates including Chris Farlowe and The Small Faces. Still only 22, the future was bright… and then Immediate collapsed in a morass of financial impropriety.
"I was just as surprised as all the artists," Arnold says, looking back on events that would shape the next five years of her career. "I think we were all in a state of a shock because it all happened in a sudden. There was this whole stable of artists and we were all quite friendly and close with each other and suddenly Immediate was no more and everybody scattered, searching for new homes, new labels, new management and things like that. Personally, I was just lost, because I didn't really know the whole scene. I never knew how the whole networking thing happened, because I had my kids with me, and when I wasn't working, I was with my kids. I was never a real party girl that went out and knew everything that was going on.
 "Steve Marriott, we were like brother and sister. That's how I found out there was a problem (with Immediate). Steve fell out with Andrew and Tony, so I found out from Steve. Next thing I knew it had folded. And then everybody disappeared. Andrew disappeared, Tony Calder, I think he went to Antigua with all the tracks [laughs], or something like that. I don't know what those guys do when something like that goes down! Of course, I knew nothing."
Her most recent album Kafunta should have pushed her into the big time. Recorded with Loog Oldham, and featuring arrangements courtesy of John Paul Jones, it was filled with gorgeous covers of crowd-pleasers like 'God Only Knows', 'Yesterday' and 'Angel Of The Morning', but poor distribution and Immediate's collapse doomed it to commercial failure. Adrift in London, Arnold was, in her own words, "lost", but luckily one particular cover version from Kafunta had caught the ear of its composer.
"I met Jim Morris, who was a friend of Kim Gardner, the bass player," Arnold explains, "and Jim knew Barry Gibb. I had recorded 'To Love Somebody' on the Kafunta album, and Barry liked my version. Jim introduced me to Barry, because Jim worked for [Bee Gee's manager] Robert Stigwood. He was his driver, PA, right hand man. Jim and I became an item, we got married and Barry was Jim's best man at the wedding. We hadn't really planned on getting married but I had big problems staying in the country. I had to keep going out of the country. We were in love and everything but we hadn't planned on getting married. We decided that it would be a good thing. I had to be in the country because I now had my children with me and my children were in school. It meant that not only me but my kids would have to keep going in and out of the country as well. So, Jim and I got married.
"And Barry and me, we hung out and we just made music. Songs ran through Barry. He just writes; he's such a great writer. He had a great flat in Eaton Square and we used to meet every day, for months. He'd play me these songs, we'd sing, and we'd hang out, me, Barry and [Gibb's partner] Linda. I think we were both at a crossroads because even though The Bee Gees had had a lot of success, they were going through a lot of politics within the family, the brothers weren't speaking to each other."
Robin Gibb had recently split from The Bee Gees, heading off to record his solo album Robin's Reign. Barry and Maurice were continuing on as a duo, however, recording tracks for what would become '70's Cucumber Castle album. Meanwhile, Barry, an inveterate workhorse, threw himself into several other projects, not least of which was a proposed album for Arnold.
"When we got to a certain stage where we thought, 'Wow, this is happening,' Barry set up a meeting with Ahmet Ertegun from Atlantic Records," Arnold says. "We were at a dinner party and we showcased some of the songs there. And Ahmet says to Stigwood, 'Stigwood, have you got this girl signed up?' And suddenly Stigwood says 'Yes, yes, yes, yes, yes, we're working on the paperwork right now!' [Laughs]. So that's how it all came together. Jim Morris was the catalyst and Barry made it happen."
Signed to Robert Stigwood's RSO, Arnold and Gibb set about recording at IBC Studios on Portland Place. Ten tracks were recorded in all, a few covers such as 'Spinning Wheel' and 'You've Made Me So Very Happy', but mostly Gibb originals.
"Many of the songs that we ended up doing he hadn't recorded with The Bee Gees or anybody, I was the first person to record those songs," Arnold confirms. "I think 'High And Windy Mountain', nobody else had recorded that song, The Bee Gees did 'Turning Tide' and 'Bury Me Down By The River' on the Cucumber Castle album and Barry did a couple of tracks on his [unreleased] solo album around that time. But I was the first one to record the songs."
A Gibb-penned single was released in September '69 on Polydor in the UK and Atlantic in the USA, the rousing gospel ballad 'Bury Me Down By The River' backed with 'Give A Hand, Take A Hand'. Following Robin Gibb's return to The Bee Gees' fold, it would be the only track from the sessions that would see the light of the day.
"Stigwood and I didn't have a connection," Arnold elaborates. "He wasn't really into me as an artist. He became my manager but he didn't really know what to do with me. He only signed me because of Barry and when the brothers worked out their feud and got back together, he lost interest in me.
"He didn't really think that the tracks were commercial, and there was all the politics going on with The Bee Gees. I'm an artist whose producers have also been artists themselves, so when something goes wrong in their camp, it affects me. I got caught up in all of the politics of that, and Stigwood stopped those recordings.
 "I listen to those tracks and I realise how young I was, those brilliant Bill Shepherd arrangements, and I was so young. I just always had this instinct for melody and expression and then Barry just gave me those great songs, and I sang them, and I was just really happy with the results, so it was quite devastating when they weren't released."
And so it was that Stigwood pulled the plug on her project with Gibb. Despite the brutal cessation, there was little time for Arnold to rest, and by the end of the year, Stigwood had hooked her up with another iconic musician for a tour across the UK that took in The Royal Albert Hall on December 1st '69.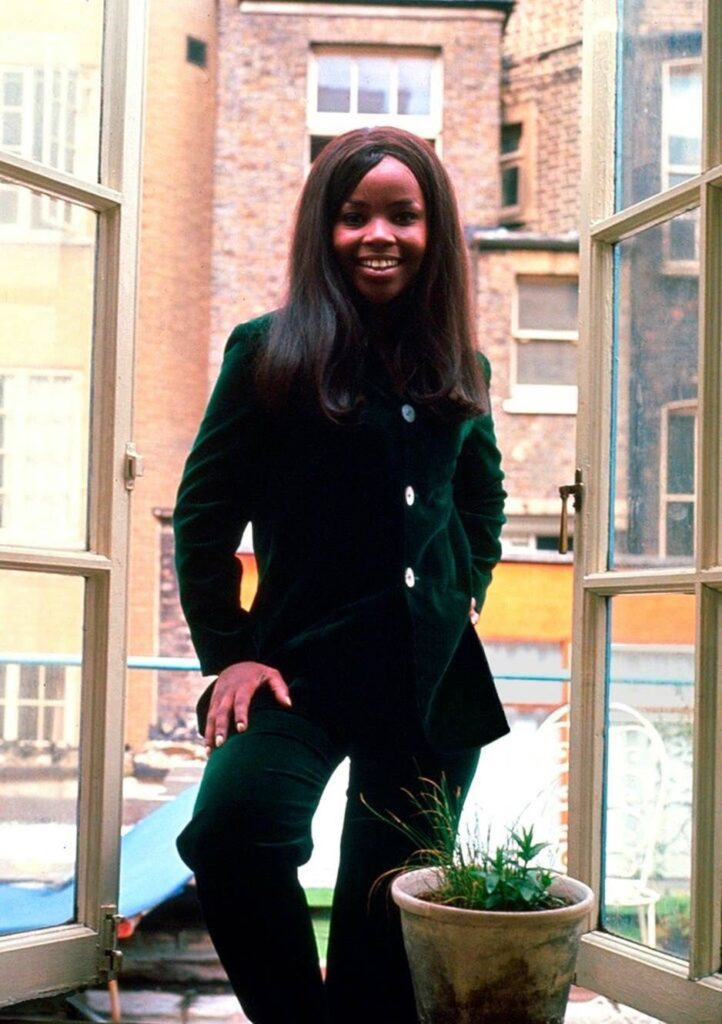 "Eric Clapton was touring with Delaney & Bonnie And Friends, with George Harrison and Billy Preston," Arnold continues. "I opened the show with Ashton, Gardner & Dyke, and I had Steve Howe on guitar and Lesley Duncan and Kay Garner doing my backing vocals on that tour. We hit the road with Eric and the band, then after the tour, Stigwood decided to put me in the studio with them. We went straight in the studio with what became The Dominos. Actually, those tracks we recorded were the first tracks they recorded in the studio as The Dominos. There were two sessions, all that stuff was very live."
Whereas the lion's share of the material Arnold had recorded with Gibb lingered in the realm of gospel-tinged balladry, the tracks she recorded with Clapton veered straight into a ballsy, swampy R&B sound, Arnold exclaiming, "Even though I'm American, the tracks I did with Eric are about the most rootsy tracks I've ever done!"
The Clapton-produced tracks included covers of 'You Can't Always Get What You Want', Van Morrison's 'Brand New Day', and an absolutely blistering version of Traffic's 'Medicated Goo'. "I always loved that track, just the characters in it," Arnold enthuses. "It's such a fun song to sing, and the band is just smoking. Not to mention those great vocals on all those tracks with Rita Coolidge and Bobby Whitlock. Doris Troy is on some of those tracks as well. Then with my whole kind of harmony, we had solid hardcore gospel funky harmonies."
"But I did those tracks, and they didn't know what to do with those tracks either! Stigwood just didn't know what to do with me. Nobody knew what to do with me because I was this young blues-soul singer, and I didn't know what I wanted to do with me. I hadn't had an ambition to be an artist, a solo artist myself, so I had never really thought about it."
As with the Gibb project, the Clapton tracks were shelved and Arnold was yet again at a loose end. Stigwood, trying to find another avenue for Arnold's talents, pushed her into unexplored territory, signing her up for the UK production of a new rock opera called Catch My Soul. Loosely based on Othello, Catch My Soul was created by the British impresario and producer Jack Good. It had had a brief run on Broadway, starring Jerry Lee Lewis and Gloria Jones, but was now being staged in the UK, with the trouser-splitting rocker PJ Proby in the role of Cassio, and Arnold lined up for the plum role of Bianca, alongside Dana Gillespie and the band Gass. "Catch My Soul came around through Robert as well," Arnold explains. "He was good friends with Jack Good. So even though he had put a block on the work Barry and I had been doing, and he put a stop to the Clapton recordings, he was still my manager. He was still begrudgingly trying to keep me working – which he did, so I have to give him credit for that. So, he knew Jack Good, who was the producer of Catch My Soul. This was a vehicle to project me into the pop musical scene. As far as musical theatre is concerned I wasn't trained to be an actress. I took direction well and I sang well, and in pop musicals that's good.
"But I had big problems working with PJ Proby. Nightmare, nightmare, nightmare. The guy was a big time alcoholic, and an ego-tripping guy. He's a southern guy and I'm a Black American so we kind of clashed. My character Bianca, they beefed up my part for the musical. And it's true Bianca is a harlot in the play, but I just didn't like his manner of dealing with my character. It had that southern racist vibe to me, and I didn't like the way he wanted to pat me on my butt, and all that kind of stuff, I just wasn't into it. So, I had a word with Jack about it, and he [Proby] didn't really like it. And one day we were rehearsing and there's a scene where Cassio gets into a fight with Iago. He's my lover in the play, so I run over, 'My Cassio, my Cassio!' And my Cassio turned around and knocked the shit out of me! He said it was an accident, he hadn't meant to do it. But I didn't think that, I felt that he had meant to do it.
"And it really was not nice, and it created some vibes within the whole company. Because it was a mixed company, with Bobby Tench and Gass, the band. It was a bit of a strange show for me to be doing. Anyway, after the problems with PJ, I just didn't have the heart for it. I did it in the provinces and I brought the show into London at The Roundhouse. Then it went to The West End, but I didn't make it to the West End production. They brought Marsha Hunt in. Maybe I should have stayed, but at the time, I just didn't know how to deal with things like that, and I just didn't have support. By that time, Jim and I had split up, and I didn't have really good support from Robert where I could communicate with him."
Arnold did release a single culled from the musical in '70, a fantastic slice of funked-up soul entitled 'A Likely Piece Of Work', and she also appeared on Gass's LP recording of the musical, but ultimately her departure from Catch My Soul led to a final split with Robert Stigwood. "After that, Robert didn't renew my contract. So then I was really lost!"
Following her departure from RSO, Arnold threw herself into session work, recording with Nick Drake on the Bryter Later sessions, working with Dr John, Graham Nash and Gary Wright on assorted projects, and reuniting with her Small Faces brother Steve Marriott on Humble Pie's Rock On album. She also tangentially continued her musical theatre career, appearing on the cast recording of Jesus Christ Superstar. Yet she never lost sight of her own musical ambitions. "After the RSO thing fell apart, I was still trying to keep going, still trying to make the next music connection because I needed a record. You're only as good as your last record, really. So, I went in the studio with Caleb Quaye, who I knew from the Immediate time, when Mick Jagger was producing all my original stuff on the First Lady album. Caleb did some arrangements with Mick on the tracks Mick produced.
"Caleb was a really lovely guy and we went into the studio to see what we could come up with. I asked him to go in and help me co-produce some stuff and that's what we did. That's where 'Children Of The Last War' and 'If This Were My World' come from."
The material recorded with Quaye was mostly self-penned – and like her work with Barry Gibb and Eric Clapton, it ended up on a shelf, another PP Arnold project lost to the vagaries of the music industry. Three different sessions with three different producers had yielded nothing – although it was at the Clapton sessions where Arnold fell in love with a musician who would soon become integral in her life.
"After that I was with a guy called Fuzzy Samuel who was the bassist with Crosby, Stills, Nash & Young and the Manassas band. I made a really big mistake in deciding to put a band together with him. There's no way I should have been in a band. I knew enough about band politics to know not to join a band with my old man. And then I got pregnant with my son Kojo. Kojo was born in '72, so that locked me down. It put me in a whole another arena, because Fuzzy was with Stills and Nash so that was a whole American side, and he was on the road a lot of the time.
"But finally we got the band together. We called the band Axis, it was a tribute to Jimi Hendrix. A solicitor in LA got us a deal with EMI, and we started recording stuff for EMI but they didn't like it. I can understand why. I went in the wrong direction. We were really into Stevie Wonder, Earth, Wind & Fire, Rufus & Chaka Khan, but we should have kept it light. Fuzzy produced us and we weren't well produced. Too many jams."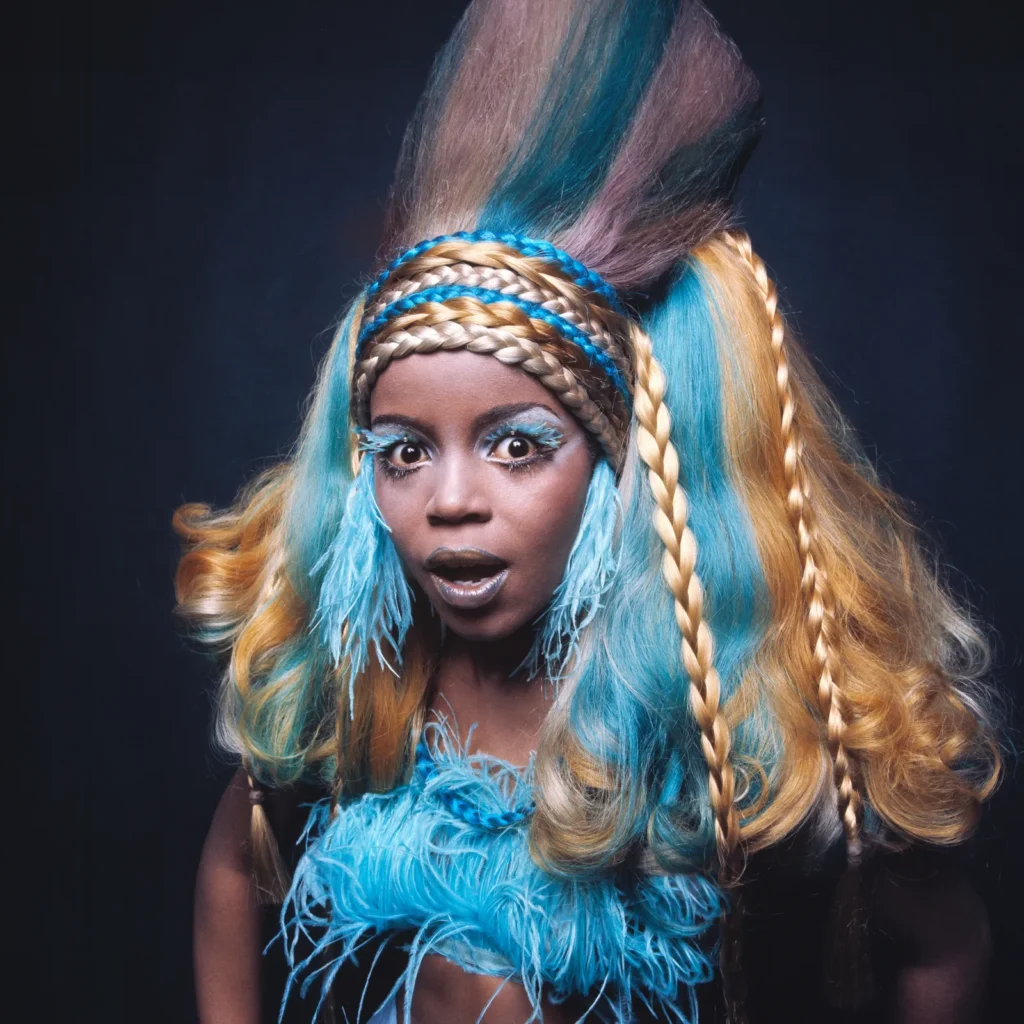 Whether Arnold's assessment is right, we'll never know, as the sessions recorded by Axis in London have been lost to the sands of time – not that the label were duly impressed with the recordings in the first place.
"We recorded the album in London with EMI and a guy named Roy Featherstone was the A&R man at the time, and they were not into Fuzzy and I being in a band. They wanted to sign me on my own, but they wanted me to be a punk artist. I couldn't get my head around that. I didn't even know what punk was. They had just signed Queen, and the whole punk thing was happening. I was kind of insulted, because they wanted me to record a Rolling Stones song called 'Starfucker'. I was really insulted by that. I didn't get it. I didn't know why they would think of me in that way. But that's what happens when you're a woman in the industry. My lovers were musicians but I was never a groupie. I always had my own thing. And the fact is, I was in the lives of those musicians that were happening, but we were all happening together. I had a lot going on for myself when I came to the UK, I always worked really hard, I always had my own band, I worked alongside everybody, I wasn't just jumping on bandwagons and everything. And that made me want to go to the States instead. That's what made me leave."
And so, as the mid-70s rolled around, PP Arnold packed her bags and headed to LA to pursue her career Stateside. The dissolution of Immediate had sent her off on a whole new journey. She'd recorded some of the most brilliant tracks of her career with a starry cast of legendary figures, but none had seen the light of day. It had been an intense period of highs and lows, and for now, London's loss was LA's gain…
The Turning Tide is out on Kundalini Music
Arnold is currently on tour in the UK
This article  ran in issue #71. Order now to read the full feature.
Subscribe to Shindig! here to read many more articles like this in our 100 page monthly print magazine