Dungen – Coming album news + a 2017 interview from the archives
Ahead of their long awaited new album En Är För Mycket och Tusen Aldrig Nog (see news below) we then look back to this interview that MARC LE BRETON undertook with DUNGEN's Gustav Ejstes about their first foray into soundtracks – as featured in issue #67
---
The new album
Dungen today announced their new album En Är För Mycket och Tusen Aldrig Nog will be released October 7th, 2022, via Mexican Summer. Translated to One Is Too Much And A Thousand Is Never Enough, Dungen's first proper studio album since 2015's Allas Sak finds the core band of Gustav Ejstes,Reine Fiske, Mattias Gustavsson, and Johan Holmegaard now decades-deep in collaborative focus and elevating their trailblazing psychedelia to new heights. On the album's hypnotic lead single 'Nattens Sista Strimma Ljus' ('The Night's Last Shimmer Of Light'), guitars skip like a synth pattern over a shaggy drumbeat that sounds both like a late '60s blowout and late '80s acid-house freakout. Ejstes explains the song is about "When the fun has come to an end and you want to start over" and is out now alongside a hazy video directed by Isidor Xavier Estrada Nyqvist.
The nine-track album was recorded in pieces beginning in 2017 in Gothenburg, Sweden, with producer Mattias Glavå, who last worked with Ejstes on Allas Sak. Glavå's creative input was crucial to the record,and helped Ejstes to challenge his preconceptions of how his own music might sound. "We'd be in hisstudio, where he has all this amazing gear, and he'd be encouraging me to go with every weird idea and not to feel any pressure," Ejstes says. "He would say, 'Let's use this rhythm box or this sample or this loop,' and I'd be like, 'Can we do that on a Dungen record?'" Likewise, Ejstes' bandmates—guitarist Fiskeand bassist Gustavsson, in addition to drummer Holmegaard—encouraged him to push his ideas further."It really took a lot of courage to go to the guys and play this stuff for them," he says.
While the textures might seem unusual for a Dungen record, Ejstes insists these sounds have inspired him throughout his career – even when they haven't seemed to. "If you take Mitch Mitchell, Public Enemy,and Swedish psych-organ player Bo Hansson, and you put that in a pot, that's jungle for me. It's all about the breaks," he says. "And these layers of noise. With fuzz guitar, it's noise under control. It's the samewith turntable scratching for me – feedback and shit, it's all the same."
For all its sonic innovation, this sense of clarity and candor hasn't really been explored before on Dungen's previous releases. As its title suggests, many of En Är För Mycket och Tusen Aldrig Nog's songs find their emotional centre in Ejstes' relatively recent sobriety, marking the first album he recorded without being under the influence. "It's groundbreaking for me," he says. "My life has changed, drastically, in the last five years." Like many newly sober artists, he was initially worried that his creative abilities were tied to using. "But the music is so strong in itself for me," he says. If anything, sobriety has taken him more deeply into the music than he ever has been. "It has actually become even more trippy to experience music if you don't take away the edges of life. It gets very real." You can trace Ejstes'struggles through the tracklist: 'Om Det Finns Något Som Du Vill Fråga Mig' ('If There's Something You Want to Ask Me About'), 'Var Har Du Varit?' ('Where Have You Been?', a track first released on the Self Discovery For Social Survival soundtrack and reimagined here), 'Klockan Slår Den Är Mycket Nu' ('The Clock is Ticking, It's Late'). So many of these songs bear the weight of pain, and even at their most sonically ambitious, they're always emotionally direct.
Since breaking out with Ta det lugnt, Gustav Ejstes has used Dungen as a way to chase down and take apart the music that he finds interesting, whether it's Scandinavian folk, freak-fried acid-rock, jazz, or jungle. That sense of constant movement, of itching to see where else he can go, has meant regularly pushing himself through new incarnations of himself. "Some artists, you feel like, 'Stick to your guns, the first three albums were so much better.' But I can't stay in one box," he says. On En Är För Mycket ochTusen Aldrig Nog, Ejstes finds that the wildest trips lead within.
---
Swedish sonic adventurers DUNGEN have attracted a loyal following in the 13 years since their debut, entrancing listeners with their distinctive blend of psychedelic soundscapes, shifting rhythms and Swedish melancholy.
MARC LE BRETON speaks to founding member Gustav Ejstes about their first full foray into the world of soundtracks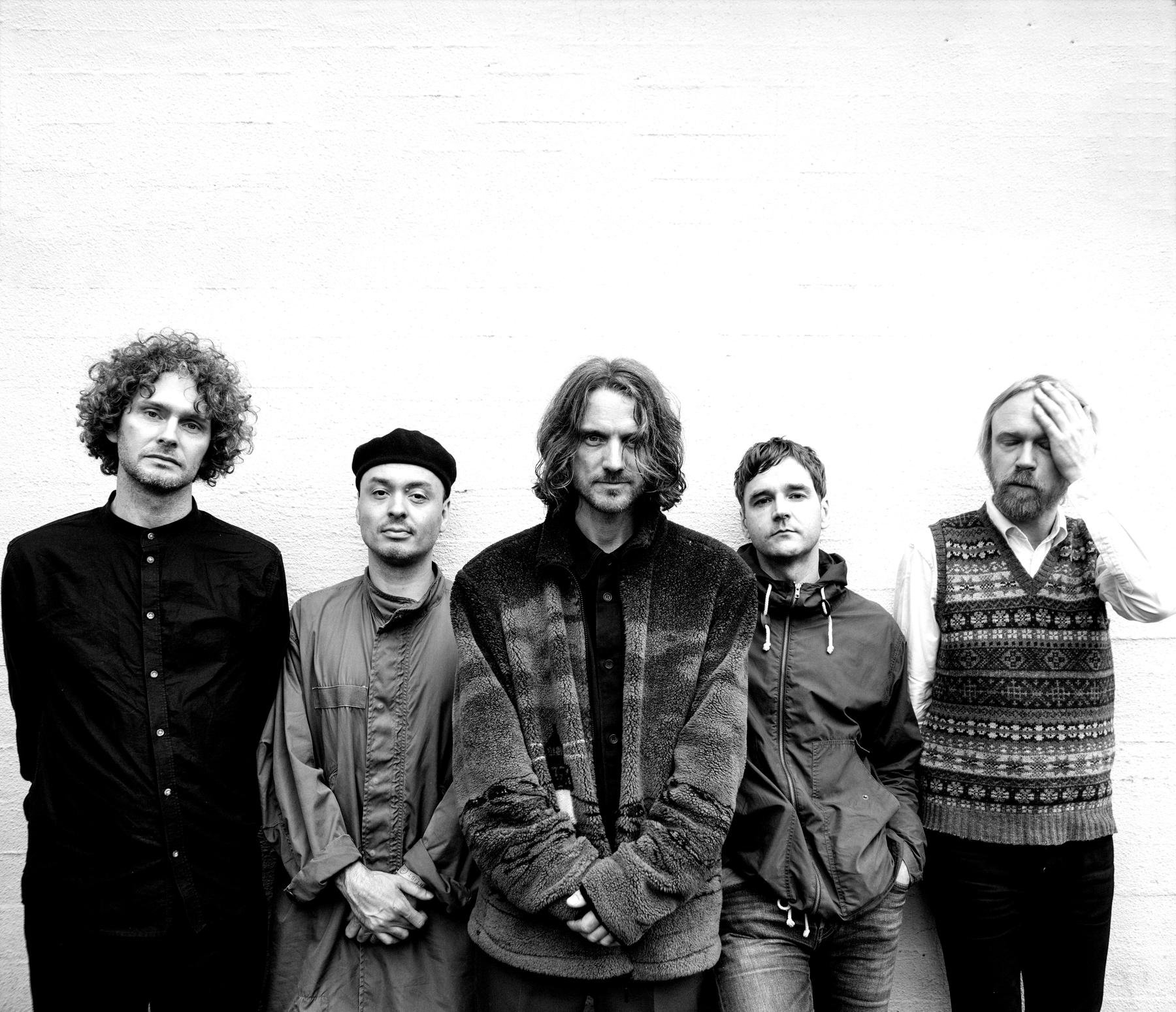 Formed 15 years ago as an outlet for multi-instrumentalist Gustav Ejstes' musical visions, Dungen have transmogrified from his singular approach into a unique quartet with a more collaborative process, one which melds psychedelic and prog sounds with luscious harmonies and hip hop-influenced rhythms.
Their breakthrough success in 2004 with Ta Der Lugnt and follow-up Tio Bitar in 2007, has seen the line-up solidify to long-serving guitarist Reine Fiske (formerly from '90's Mellotron-heavy prog-folkers Landberk) with Mattias Gustavsson on bass and Johan Holmegard on drums. All four are veterans of the Swedish music scene and, as well as being in Dungen, have been involved in various groups including Elephant 9, Life On Earth!, The Works and Svenska Kaputt, but it's Dungen that continues to thrill a growing international audience.
Following the release and touring of Skit I Allt in 2010 and the luminous brilliance of 2011's standalone single 'Öga, näsa, mun' (on Jack White's Third Man label), all went quiet before the band re-emerged in 2015 with Allas Sak – a more polished but no less freaky expansion of their sound which benefits greatly from recording as a cohesive unit. Around the same time of writing and recording Allas Sak, they began making plans to create a soundtrack to one of the oldest surviving animated films. Based on a story within the One Thousand And One Night (or Arabian Nights) collection, Lotte Reiniger's The Adventures Of Prince Achmedwas an astounding feat of animation for 1926, inspired by shadow play (otherwise known as "ombres chinoise") and European silhouette cutting to produce a phantasmagorical world fitting for the fairytale.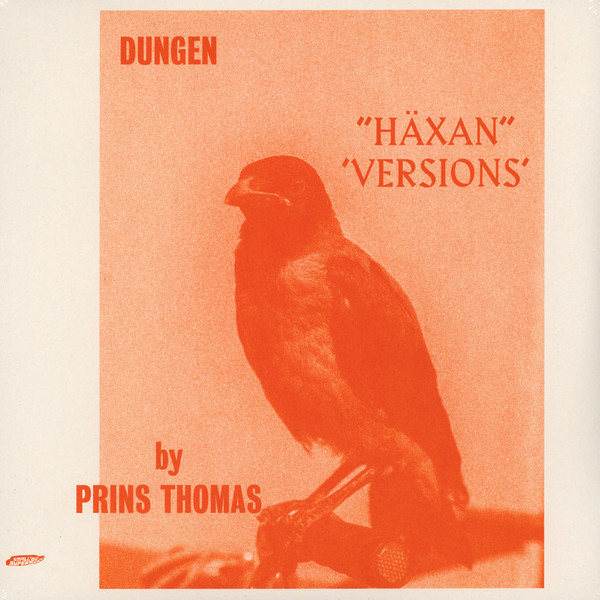 The soaring quality of Dungen's tunes is what sets them apart – an alchemy that extends beyond musical genres. This musical template and the resulting score perfectly complement the film's bewitching themes and characters (particularly the sorcerer, flying horse and witch that rescues Prince Achmed). The subsequent soundtrack album title Häxan translates as "Witch" but, one suspects, is also a nod to the notorious 1922 Swedish documentary horror film of the same name (also known as Witchcraft Through The Ages), reputedly the most expensive silent film ever made in Sweden.
Shindig! asked Gustav Ejstes how the opportunity to score the film came about. "We got a request from The Swedish Cinematheque Film Institute, who invite bands to score silent films, in 2013," he begins. "I had just had a daughter so I couldn't really participate in picking the film so I asked the band to take the lead. I think it was Reine [Fiske] who chose The Adventures Of Prince Achmed as the other film options were more traditional silent movies where people come in doing regular things like slamming doors and shit. So this was the most obvious choice as it's a beautiful film. We had two months to write the soundtrack before the premiere and Reine had just bought this Mellotron and he was saying, 'Oh! I can press any key and it just sits perfectly within the film,' so the band came to my apartment and they showed me the film as they were playing things they'd already composed to it. Then I just added things and it's the first complete song writing collaboration within the group because the earlier stuff was basically my songs and production."
So how was it launched into the live arena? "We actually did it a couple of times in Scandinavia before we decided to make a record out of it and we've done it a few different ways," Ejstes reveals. "We immediately recognised that we couldn't press a record with the [direct] score in chronological order because it wouldn't have been listenable. It's one hour plus and there's parts of the movie score that are hard to listen to if you're not watching the film, so we decided to do a few sessions with Mattias Glavå [producer of previous album Allas Sak], playing through the film as he was recording it. Then we did another session where we took the themes out and played them. At that point we had a bag full of tapes and asked Mattias if he could make a 40-minute album and he was, like, 'C'mon guys, do your fucking job!' but he made an amazing job of it. He added his flavour and made this amazing collage but it's a little different if you compare it to when you watch the film whilst we do the live score. It's the same music, all the themes are there but, shall we say, it's chopped and screwed."
What was the overall experience of playing the soundtrack live like? "We've never done it before but it felt natural. Maybe because of all the improvisation we've been doing and the fact that we get easily inspired (when) jamming around. It was a dream to play to the film really when you look at the beautiful scenes. It was not that hard for us. We do get asked if we're going to do more films as our music is so suited to the cinematic side of things so hopefully we'll do another in the future."
Considering Dungen often improvise when playing live, how does their approach fit within the restrictions of scoring a film soundtrack? "In our case, performing and being on stage, you have to act as every mistake we make on stage is meant to be! The score is the score and there are thousands of cues that we have to look after but, within this boundary, anything can happen. Every night we do it there's something new happening. When someone does something totally different, everyone else has to concentrate and focus on each other. It's like, 'Oh, this chord here, maybe I can do it three times or four times, so it's constantly changing.'"
A new luxurious expanded edition has been released featuring an extended version of the main Haxän theme as well as several live versions of the other themes. The original "Two Owls" artwork is replaced by a silk-screened jacket with images from the film itself and a booklet containing a wealth of information and comments regarding the score and film written by Anders Annikas (programmer at The Cinematheque at The Swedish Film Institute), Gabriele Caroti (director emeritus of BAM cinématek) and the band members' own thoughts and feelings. "The US-based record label [Mexican Summer] really wanted it to be related to the film," explains Ejstes, "whilst our home label [Smalltown Supersound] wanted it to be more of an instrumental Dungen album, but we're just glad we could make the record and do both."
Dungen have just completed a round of US dates, which have proven to be an exhilarating experience for Ejstes and the rest of the band as he explains. "It has exceeded all expectations of scoring the film live to an audience. I'm super satisfied with the reception it's had. Of course we have some sort of fanbase already but it's clear that there are new people coming to the shows of diverse ages with 20 year olds just discovering us, which is amazing. I'd like to think we do something original that no one else does."
It's also well known that the members of Dungen are vinyl fanatics (for evidence, look in the Discogs blog for Reine Fiske's list of obscure hard-rock and psych nuggets). "When we tour, we try to squeeze in digging records whenever we get the chance. All the time you find stuff. On the last tour, I got some rare Laura Nyro LPs and Reine is crazy, always digging! He found an Arthur Lee LA folk-psych record with tracks that were supposed to be on (legendary unreleased album) Gethsemane with the original insert. We travel with the equipment and dump our shirts and pants so we can get more records back!"
As our time with Ejstes draws to a close, Shindig! asks if he feels that non-Swedish speaking people still get the meaning and essence of what is being conveyed in their lyrics on their regular albums, regardless of the language barrier? "I've met so many people who want to know, 'What is that song really about?', even when you understand the lyrics and the language. Swedish people have their ideas of what the songs are about, even though it's not really what I was thinking about when I wrote them. But that's the beautiful thing about lyrics and music 'cos it could mean something personal. Other (non-Swedish speaking) people say they don't want to know or that it doesn't matter. It's almost like it's better that we sing in Swedish. For me, the lyrics are very important and it's a private thing. I listen to a lot of music where I don't understand the lyrics but have my own personal ideas on what they mean."
Finally, the big question: what can we expect after the touring of Prince Achmed finishes? "I try to write new music all the time and work every day and we all have a ton of other projects. Even so, it will definitely not take five years for the next album to come out!"
---