Jack White Plays "Secret" Show From Damien Hirst's Balcony In Soho.
The first international branch of Jack White's legendary Nashville Record Store/Studio/Venue/Hang Out Third Mand Records opened yesterday in Marshall Street, London. To celebrate the arrival Jack White took to the balcony of Artist Damien Hirst to play a short set for the gathered Soho crowd.
---
After playing a short set in Third Man Records London's Blue Room basement venue Jack White and band made the short run from the store to the balcony of superstar artist Damien Hirst to play an outdoor encore. Kicking of with a blistering rendition on 'Dead Leaves And The Dirty Ground' followed swiftly by 'Lazaretto' including rock star "dangle guitar over balcony solo"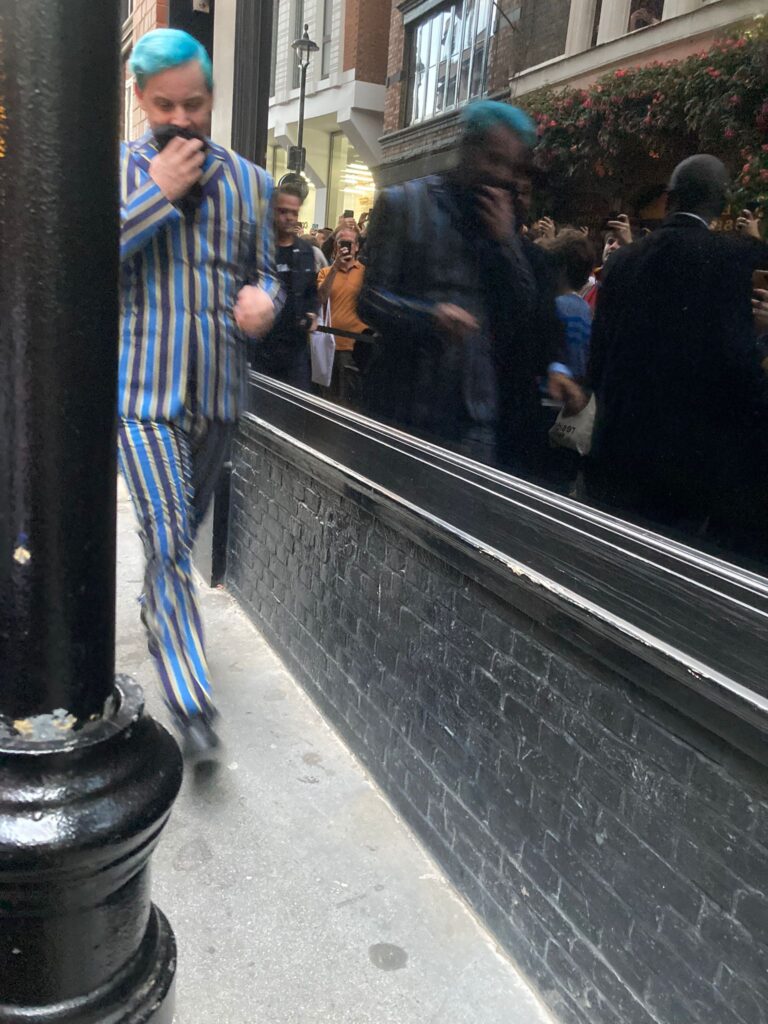 'Steady As She Goes' got the crowd gathered in the street below in full voice and White, along with the barely seen Dom Davis on bass and Daru Jones on drums, seemed to be "feeling it" and the energy being pushed skywards from the eager faces three stories below.
A change of guitars and the semi acoustic 'We Are Going To Be Friends' was dedicated to "all the people we are pissing off right now" before going on to thank Hirst, Soho and London. Was there ever a question how this set was going to end? The first bars of 'Seven Nation Army' rang out as the sun began to set with crowd in full on football chant mode. All too soon it was over and the blue hair disappeared into the distance like a Kingfisher, always a pleasure to see, but it's only ever a fleeting visit. Luckily Third Man Records London is a far more permanent proposition.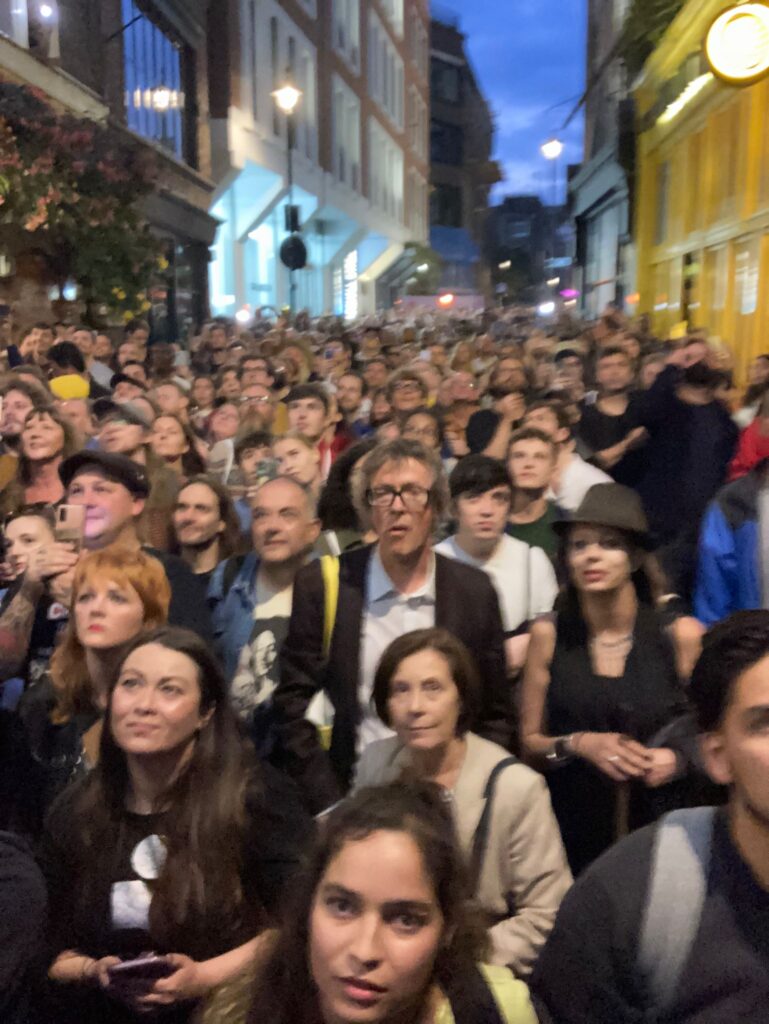 Videos – Sarina Reuben
Photos & Words – Ben Adlam