Let Me Whisper In Your Ear – Big Star's advocates
CAMILLA AISA surveys, and compiles a playlist of, the ladies and gentlemen who made it all so probable for us to rediscover Chris Bell, Alex Chilton and Big Star
---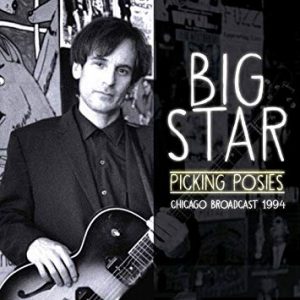 BIG STAR
I Am the Cosmos (live) (Chilton, Stephens, Posies)
Recorded live in a Chicago Summer night, back in 1994 when second-era Big Star was made of Alex Chilton, Jody Stephens and Posies Jon Auer and Ken Stringfellow. A rousing cover of Chris Bell's only solo single, with Chilton paying homage to the McCartney to his Lennon (or viceversa, depends on where you're standing). Consider this, and you'll find that there's something intensely moving about hearing him sing "I'd really like to see you again".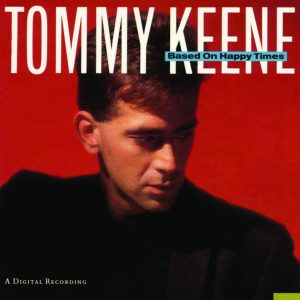 TOMMY KEENE
Nighttime 
Talking about emotional situations triggered by great songs, for us proud fan(atic)s it rarely gets more gripping than this: cult heroes of reclaimed powerpop glory honouring one another. Here the late Tommy Keene reaches into the Third material and finds 'Nighttime'. As he proceeds with his earnest cover, he's gently reminding us all why, deep down, we'll always stubbornly think of guitar strumming as the most poetic act a human being is capable of.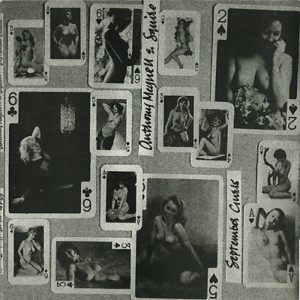 SQUIRE
September Gurls 
The Radio City gem is not only a fan favourite but a peer favourite, too. The Searchers recorded 'September Gurls' for the second of their acclaimed comeback albums, 1981's Love's Melodies, while five years later The Bangles would welcome the Big Star classic into a world of indebted jangle pop and eager new wave (and the song would also prove irresistible to fellow nostalgics Absolute Grey). Meanwhile, in the UK mod revivalists Squire released it as a single in 1984. Listening back to all these tales of December boys and desired girls a pattern is made clear: all covers are inescapably reverent. And yes, it almost makes you want to complain about lack of imagination. But then think about the original for a moment…who would change a thing of perfection?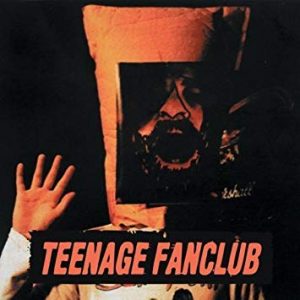 TEENAGE FANCLUB
Free Again 
This is not the clever rework some might expect. This is, quite simply, what it sounds like to pick up some instruments and play an Alex Chilton song: a blast. Back in 1992, the Teenage Fanclub guys already knew it better than anybody else. Norman Blake would later explain: "I think Alex saw something of himself in us, in our attitude and approach to making music. I think he passed it on to us and we've passed it on to another group of musicians. Alex was definitely a kindred spirit of ours." So much so that Free Again could easily pass for a Fannies original.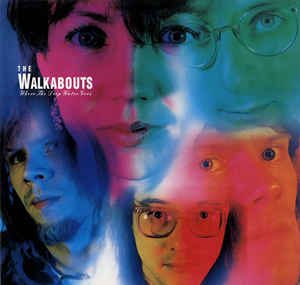 THE WALKABOUTS
Big Black Car 
In which the Northwest alt-country rockers pick up a Third favourite, make it their own and keep driving towards an impalpable – and often desolated – American horizon. Including the cover in the 1991 EP Where The Deep Water Goes, the Walkabouts treat 'Big Black Car' as if it was a lost Georgia O'Keeffe landscape, or a naked confession to whisper at summer's end. "Nothing can hurt me", Chris Eckman and Carla Torgerson sing, and it's a vision both comforting and ominous.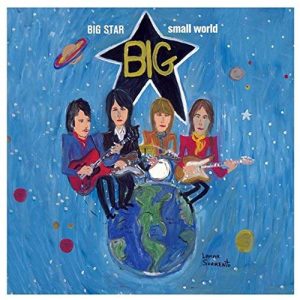 THE POSIES
What's Goin' Ahn
Could a Big Star tribute album lack a Posies contribution? Certainly not. For the 2006 collection of covers Big Star Small World Auer and Stringfellow choose a Radio City gem that Alex Chilton had written with a little help from friend and Big Star original bass player Andy Hummell (replaced by Stringfellow himself in the second-era Big Star lineup). The one band that never shies away from singing its influences loud (remember when they named a song after Grant Hart?) always ends up gracing its homages and covers with a passionate candour that others can only dream of: 'What's Goin' Ahn' proves it once and for all.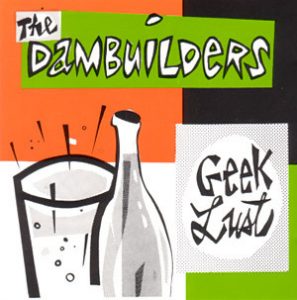 THE DAMBUILDERS
St 100/6 
It's unforgivably easy to overlook #1 Record closer 'St 100/6'. Fortunately, at the beginning of the '90s The Dambuilders decided to step up and put things right with this Bell/Chilton gem – opting for an atmospheric extension instead of a simple cover, with Joan Wasser's violin highlighting the haunting melody. "Chris was a driving kind of guy – he had a very clear vision in his head of what music ought to sound like and that's what Big Star sounded like," Andy Hummell once said. 'St 100/6' might be the very sonic embodiment of that clear vision, one that a longer, passionate exploration would finally emphasize almost 20 years later.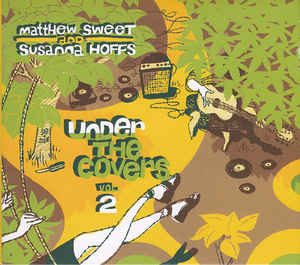 MATTHEW SWEET & SUSANNAH HOFFS
Back Of A Car 
Two questions: 1) Could a powerpop fuelled playlist do without at least one Matthew Sweet appearance?; 2) Could a Matthew Sweet selection of beloved classics do without at least one Big Star song? They both seem to lean towards the same answer: probably not. Friend and accomplice Susanna Hoffs certainly agrees and so here it is, 'Back Of A Car', from the second volume of their Under The Covers series. Deep down it might be just an exercise in paying homage. But, perhaps, this cover of the Radio City tune encapsulates the very meaning of the duo's devoted collection of favourites. After all, have you noticed? You can't help but sing along.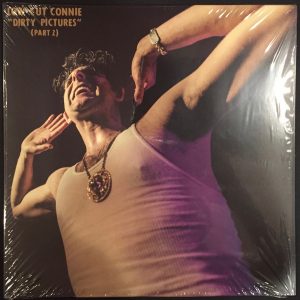 LOW CUT CONNIE
Hey! Little Child 
The simple truth? You're never done rediscovering the Big Star universe. So here's a 2018 cover. 'Hey! Little Child', the infectious vigour of a treasured Alex Chilton gem – it was one of the highlights of 1979 solo debut Like Flies On Sherbert – still incapable of surrendering to the passing of time. The song closes Low Cut Connie's new record Dirty Pictures, Pt.2, an album interestingly cut at Ardent Studios in Memphis, TN – right where the Big Star magic happened.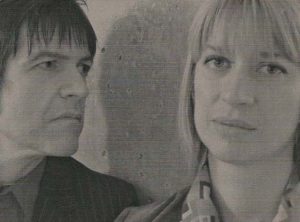 BEDSIT POETS
I'm in Love with A Girl 
Radio City's favourite 'I'm in Love With A Girl' gets electrified and harmonised – none of the sweet innocence and extemporaneous feel of the original getting lost in the process. Bedsit Poets reimagine the powerpop classic as the essential cornerstone of a timeless pop sound: think Alex Chilton via 'The Man in Me' Dylan, with – why not – a hint of Faces thrown in the mix.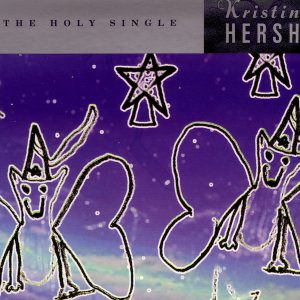 KRISTIN HERSH
Jesus Christ
Alex Chilton gave rock 'n' roll the jangly, tastefully sardonic Christmas song it deserved. Big Star's alternative scions would later cherish the odd Third track (but – after all – what's not odd about Third and Sister Lovers?) and give it new lives: Kristin Hersh did so in 1995, while R.E.M. included a cover of 'Jesus Christ' (with bassist Mike Mills on vocal duties) in their 2002 fanclub holiday single. Hersh's version opens one of her first solo releases, The Holy Single, channelling Chilton's inherently caustic lyrics through a folk-rock sensibility. She adds bells in the mix, willingly embodying the "fine and pure of voice" feeling described in the song. "And the wrong shall fail, and the right prevail" she sings, and it finally sounds like Chilton's prediction has somehow come true: in musical terms at least, as the once ill-fated Third was just about to become the critically acclaimed cult masterpiece it deserved to be.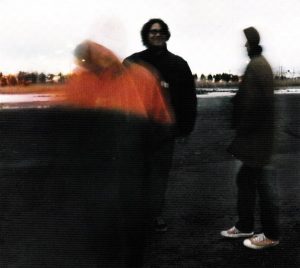 YO LA TENGO
Take Care 
The last track on the 2003 Yo La Tengo Summer Sun album is a cover of 'Take Care', the song that Alex Chilton had wanted as Third's closer. The trio trades the gloomily elegant Carl Marsh string arrangement of the Big Star version for a pensive slide guitar played by Paul Niehaus. It's a wistful affair; less dramatic, more confidential perhaps, but definitely as melancholic as the original. Georgia Hubley treats Chilton's words as they were a parting lullaby, and so the song becomes a haunting presence. Farewell for now, and who knows for how long. Yo La Tengo seem to know it: it's the kind of favourite track you often find yourself skipping… damn beautiful tearjerker.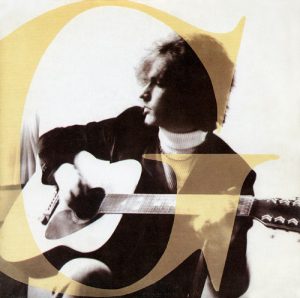 GAME THEORY
You Can't Have Me
It's 1985, Game Theory grace The Paisley Underground canon with their sophomore LP and the chosen second to last track is a gloomy rework of one of Alex Chilton's most enigmatic and ominous songs. Hey, what were you expecting from Real Nighttime, the pop record that came with Finnegans Wake-inspired liner notes? On their version of 'You Can't Have Me' Game Theory bid farewell to the saxophones of the original and introduce an atmospheric slide guitar, allowing Chilton's cryptic lyrics (a mix of music business weariness and self-destructive disbelief) to – so to speak – shine. Ultimately, the Californians pull the song out of the Third context and reimagine it as an earlier Big Star gem, an ideal Chilton/Bell collaboration, or a Radio City early outtake. In a way, they manage to out-Big Star Big Star.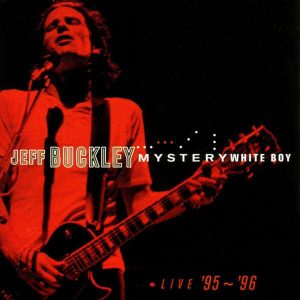 JEFF BUCKLEY
Kanga-Roo 
Recorded during a Sydney show in September 1995, Jeff Buckley's rendition of the Third highlight would be included in the posthumous Real Nighttime live album. Ever doubted 'Kanga-Roo' could become more haunting and brooding than it already was? Doubt no more. Sit down, close your eyes and follow Jeff Buckley on his long dark trip. A 14-minute long musical exorcism, where the young musician exposes his own demons by borrowing Chilton's notes and words. The rabbit hole has never looked so seductively bleak.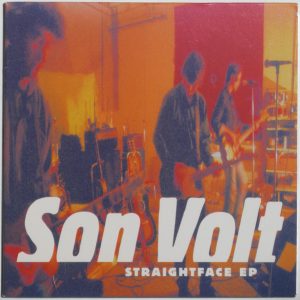 SON VOLT
Holocaust 
'Kanga-Roo''s twin sister, 'Holocaust', is another favourite of Big Star devotees – like 'Kanga-Roo', it was offered a second life when in 1984 the rotating collective known as This Mortal Coil, led by visionary 4AD founder Ivo Watts-Russell, included it in its debut LP It'll End In Tears. More than a decade later the song's dark charm wasn't lost: it travelled back to the US and found a new messenger in Jay Farrar's Son Volt. The alternative-country champions offer an atmospheric, somehow measured, interpretation of a song originally made of pristine anguish – Farrar showing us the gutsy side of melancholia. The horizon has indeed changed but what you're looking into, you realize as the last notes play, is just another side of desolation.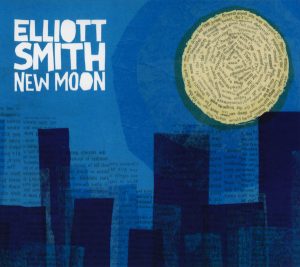 ELLIOTT SMITH
Thirteen
No wonder the most covered song on the list is 'Thirteen', everybody's Big Star favourite. But perhaps the only voice capable of portraying the inherent sadness of what is way more – but inexplicably so – than a love song is that of Elliott Smith. I remember talking to somebody a while ago, and being asked what songs always make me weep. While others were busy naming every tune about breakups or death you can think of, I thought about it for a minute or so, and then came back with my answer. "Thirteen." A sweet love song made of simple pleasures and set in the age of hope. It's something else, actually. I don't shed tears over teenagers getting tickets for a dance, believe me. It's all because of a tricky passage that comes in the second verse: "Won't you tell your dad, get off my back/Tell him what we said 'bout 'Paint It Black'/ rock 'n roll is here to stay…" Doesn't it encapsulate our entire existence as bohemian losers? Still favouring our Bells and Chiltons and Smiths over winning superheroes? I think it does – it did so in 1972, it did so decades later when Elliott Smith decided to cover some Big Star songs and write his own. Hearing him sing those lines – I find it eerily comforting. We'll keep losing, but we will still have 'Thirteen'.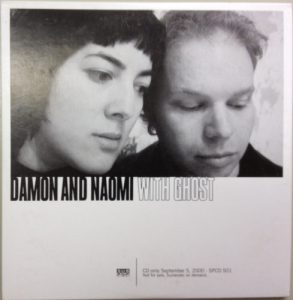 DAMON & NAOMI
Blue Moon 
Included in the 2000 collaborative record Damon & Naomi With Ghost, here's a soothing rendition of 'Blue Moon'(no, not that 'Blue Moon', the mighty classic – but the Alex-Chilton-makes-you-bawl-again one). In the hands of the former Galaxie 500 dreamers, the song turns into a blissed-out 'Strawberry Fields'. No context needed: it's the sound of the gentle power of song and the gentle power of beauty coming together. As simple as that.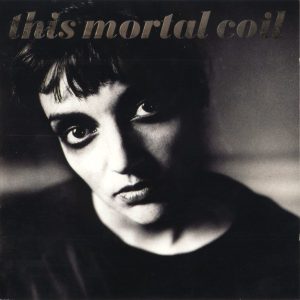 THIS MORTAL COIL
You and Your Sister 
And now it's confession time. I've always cherished my oh-so-fashionable preference of every Big Star/Chris Bell/Alex Chilton original to its respective covers (even when the covers, as those selected here, proved to be terribly captivating). That is – until I heard this version of 'You And Your Sister'. Not just an already gorgeous Bell song, but possibly my favourite Bell song. Blame it on the gorgeous visions of Ivo Watts-Russell, who orchestrated two more Big Star related delights on This Mortal Coil's third LP Blood, released in 1991. Or, better yet, blame it on Kim Deal (here sharing vocal duties with then Breeder accomplice Tanya Donnelly). The situation is akin to that of the above-mentioned 'Thirteen' passage – just more otherworldly, if possible. I recall listening to the This Mortal Coil version of 'You And Your Sister' on a cloudy morning, and suddenly feeling as if I was about to pass out. Not the usual goosebumps triggered by gorgeous music – proper fainting. It has happened again and again since that morning, and always when this line comes: "Let me whisper in your ear / don't you worry, they can't hear". It's a tricky combination for me: some words that make me believe that Chris Bell had unlocked the final, mysterious and tragic, meaning of dedicating your life to music, plus the most beautiful voice I've ever encountered – one that can sound innocent and mischievous at the same time. We'll keep playing and singing, she's suggesting, and they won't hear any of it, again and again. They won't understand. But that won't make us stop. It will make the playing and singing more adventurous, more enticing even. "I'd never even heard [the backing track] before I got to the studio. So I was very out of my comfort zone. But I really enjoyed it,"Kim Deal would recall years later. "The music was so perfect, and the song was so gorgeous, I chocked up." Well, you're telling me.
Chris Bell is featured in Shindig! Issue #83. Order here