THE ZOMBIES & GRINGO STARR
The Plaza Live, Orlando, Florida
February 24th 2016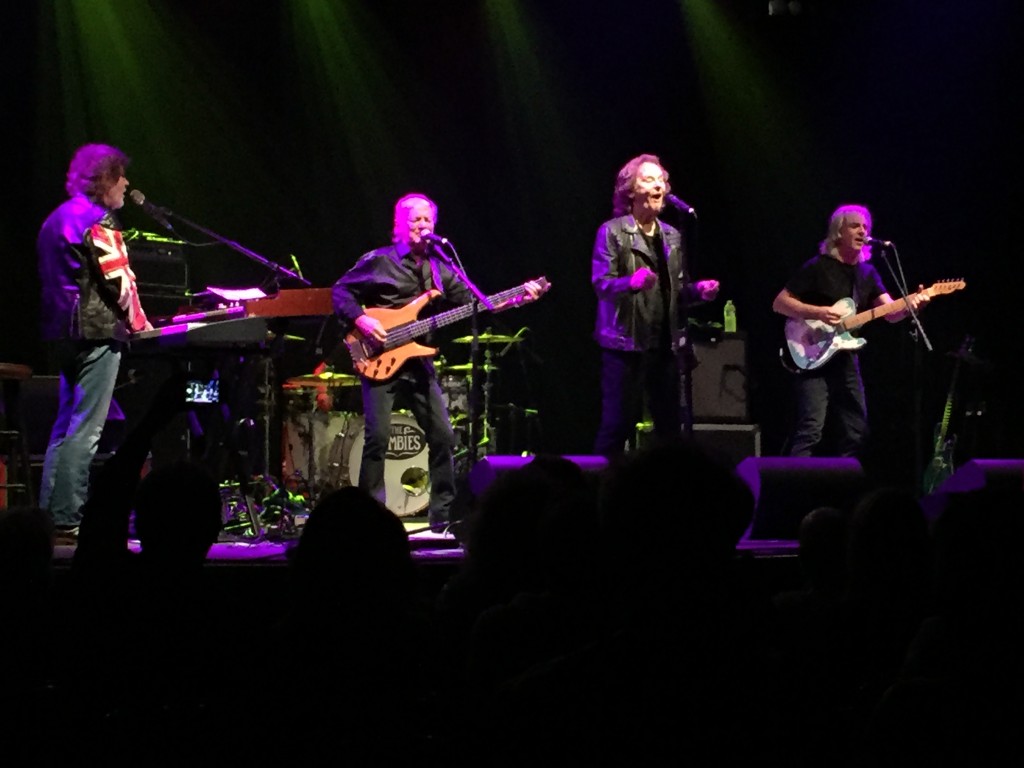 Orlando, Florida – land of Disney fans out for some kid-friendly fun, and not the most likely place to watch original '60s popsters The Zombies perform their singular brand of wistful English psych. Yet here we are, in a strip mall on the edge of town, where St. Alban's original hitmakers are kicking off a tour across the Sunshine State en route to Miami, where they're due to join a cabal of fellow '60s survivors like Vanilla Fudge and The Strawbs on The Moody Blues' annual cruise round the Bahamas.
Support act Gringo Star out of Atlanta play a neat line in Elephant 6-ish indie pop, suggesting The Zombies don't intend to entirely appeal to an oldies crowd – yet fans who probably saw them the first time around make up the core of the audience. And unlike 2015's tour which saw the band recreate their seminal 1968 album Odessey And Oracle with the help of Wondermints main man Darian Sahanaja and all surviving members of The Zombies' original lineup, this gig is performed by the current rock heavy iteration of the group in service of their new album Still Got That Hunger. The overall effect is somewhat schizophrenic, a show in service to an audience expecting hits like 'Sticks and Stones', leavened with the occasional "And here's another one from our new album."
Colin Blunstone remains a gracious, debonair presence, however, his voice as strong as in his '60s and '70s heyday, whilst Rod Argent is a killer keys man, one of the most underrated and sublime players of the psychedelic generation – and when they play a mid-set Oracle medley closing with 'Time of the Season' it's clear why fans who fell in love with them in the '60s remain as devoted to the band as ever.
Thomas Patterson