The Chris Robinson Brotherhood live UK debut with Shindig! Deejays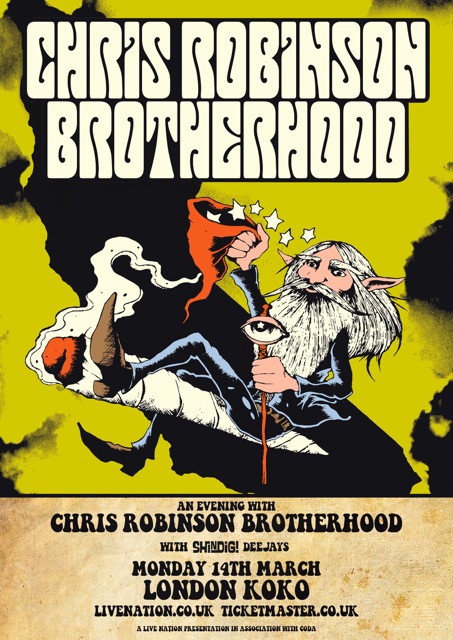 The Chris Robinson Brotherhood visit England for the first time (although the band members have been here on many occasions, notably Chris with his old band The Black Crowes).
The CRB (as they are affectionately known by fans) made an immediate impact upon their boldly unconventional debut in early 2011 after Chris came together with guitarist Neal Casal, drummer George Sluppick, bassist Mark Dutton, and keyboard player Adam McDougall. The Brotherhood embarked on close to 50 shows over nine weeks in California before ever leaving the Golden State. In fact, they'd wait until 2012 to truly introduce themselves nationally with the release of two sprawling studio albums: Big Moon Ritual and The Magic Door, which showcase a freewheeling improvisational chemistry. Phosphorescent Harvest, their latest album, was released in April 2014.
Shindig! interviewed Chris for issue #49 and an instant friendship was struck.
On the back of this clash of fine tastes Chris has asked Shindig! to deejay in-between sets. Expect some pastoral, cosmic and wide-eyed sounds from the team.
Tickets can be bought here and both the band and magazine would love to see you all at the show.