Whatitdo Archive Group 'Iron Tusk' exclusive stream and Spotify Playlist
Ahead of Friday's release of the fabulous new WHATITDO ARCHIVE GROUP's new album Palace Of A Thousand Shadows, Shindig! offer an exclusive stream of 'Iron Tusk' and Spotify Playlist of the songs that informed the album
---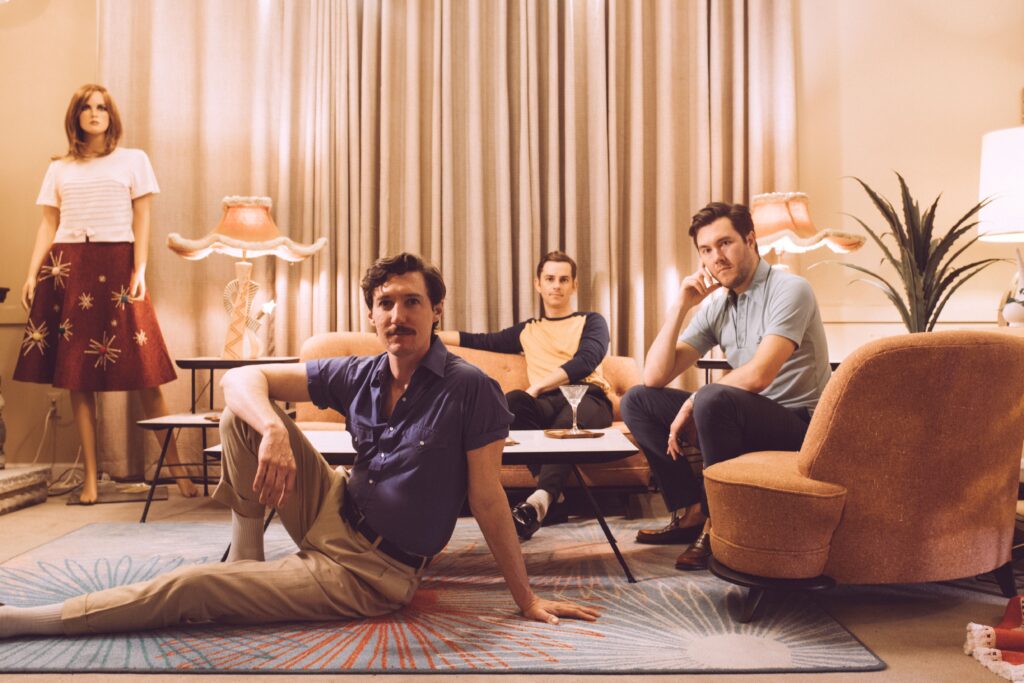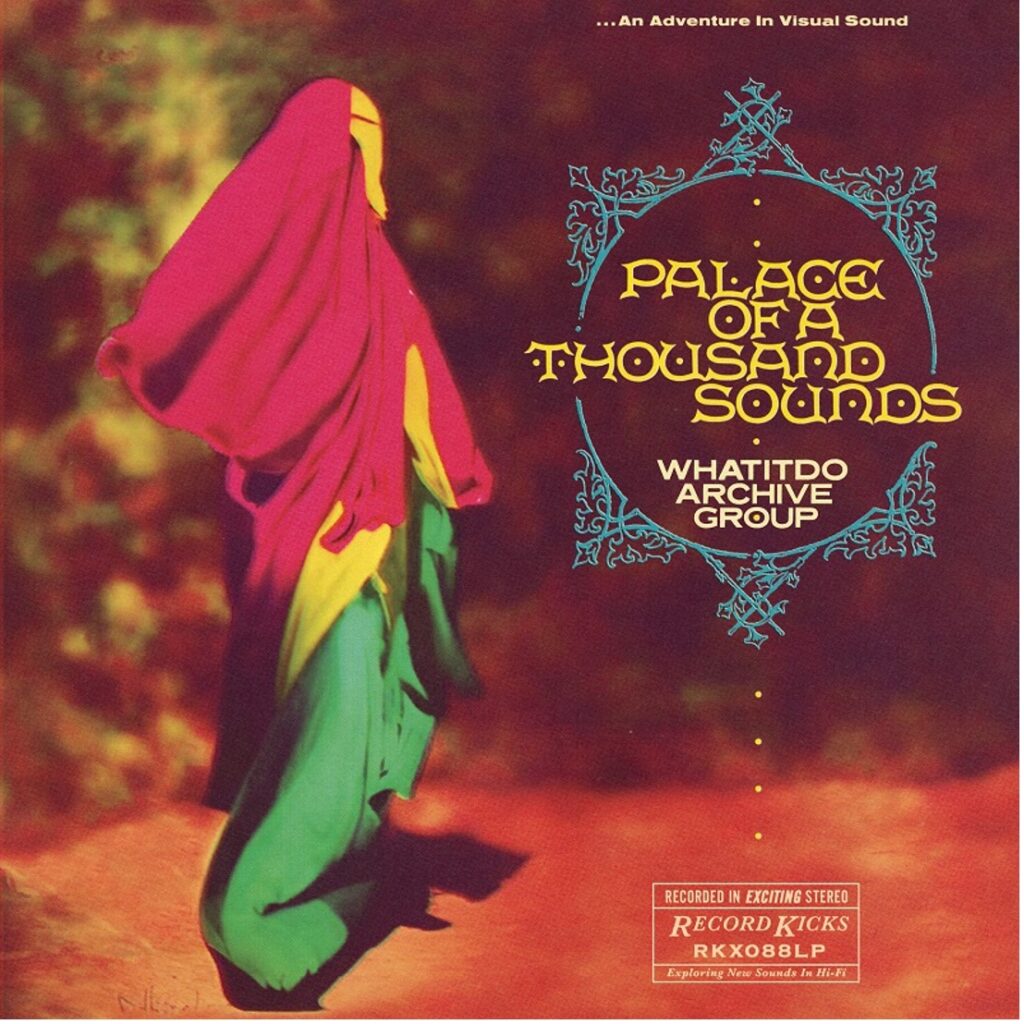 From the instrumental cinematic-soul outfit behind 2021's critically acclaimed The Black Stone Affair comes Whatitdo Archive Group's most recent foray into the realms of the esoteric and arcane, and their most adventurous album to date: Palace Of A Thousand Sounds, available 5th May, 2023 on Record Kicks on limited edition LP, CD and digital platforms.
After The Black Stone Affair enthralled record collectors by traversing the cinematic landscape of an imagined '70s Spaghetti Western, Palace Of A Thousand Sounds finds Whatitdo Archive Group entrenched deeper in the worlds of mid-century exotica and library music – from the Tropicalia-steeped Amazon to the minor key tonalities of the far-out Near East.
When the dust finally settled from their debut album, composer and tireless sound scientist Alexander Korostinsky set out to discover the band's new direction, with the ultimate goal to breathe new life into the mid-century era sound with the compass of modernity as his guide.
From its conception in 2021, Palace has sought to carry on a legacy set in motion by the likes of Martin Denny, Les Baxter and Juan García Esquivel. Korostinsky, guitarist Mark Sexton, and drummer Aaron Chiazza recorded the album in marathon sessions from Korostinsky's Studio "A", in Reno, Nevada – a mysterious sonic laboratory where the year 1970 has yet to happen, and vintage analog equipment interfaces with modern musical perspectives and experimental recording techniques to produce era-defining sounds.
Not content to appeal to the sensibilities of armchair anthropologists, Palace Of A Thousand Soundsf inds the band interrogating the genre itself while making studious tributes to the real places and times it draws from. It's in this tension between here and there, fantasy and reality, that Whatitdo Archive Group find their groove.
Drawing from a century of pop and folk sounds from around the world the way only 21st-century crate-diggers can, Palace is rooted in an undercurrent of heavy funk that is decidedly here and now. Whatitdo Archive Group showcase the breadth of their influences with disarming confidence, equally at home behind sweeping harp, loungey vibraphone or Turkish bağlama saz. This instrumental mélange entices listeners to imagine a borderless planet, unified by melody and rhythm.
The album is unafraid to explore the strange and uncomfortable in pursuit of an authentic musical identity, subverting expectations in pursuit of forwarding the genre while paying homage to its past. Fans will appreciate the architectural complexity of the record accessible only through multiple listens –each visit to the palace yielding new details to marvel at, curiosities to ponder, grand mysteries to explore.
Once the needle drops, W.A.G carefully guides you from room to room, sound to sound within the walls of the album's sonic palace. Listening becomes an aural journey providing glimpses into different worlds both real and imagined; you are everywhere and nowhere all at once—a guest in the grand halls and hanging gardens of time and sound.
Order the album here
Spotify Playlist
From the very beginning, Whatitdo Archive Group has always been about musical exploration. We've dipped our toes into so many different musical worlds over the years (from psych-funk to soul-jazz to lost italian cinema), it was only a matter of time before we shifted focus to a genre that has always been close to our hearts but never attempted. I first learned about space-age music and exotica from hearing a strange song on the radio. It was being quietly played under a local radio DJ's voice as he was introducing the next song for his show. I quickly called into the station and asked the DJ what that intoxicating music was he was speaking over. He shuffled through some notes and responded with "Juan Garcia Esquivel". I wrote down the name on a piece of paper and later that night bought a CD of his on Ebay, a life changing moment. It's pretty funny to look back at that memory and follow it to this full-circle moment of releasing our own Exotica album of sorts. Thanks to Esquivel, it cracked the door open to all global music for us, a subject we've all studied and appreciated for the past 15 years. Palace Of A Thousand Sounds is our way of showing respect and love for the incredible music of the world. My personal exotica/easy-listening/space age LP collection is pretty extensive but I have picked out just a small handful of tunes that played important roles in creating this new record of ours. – Alexander Korostinsky
Esquivel 'Bella Mora'
It's hard to pick just one song by Esquivel that was influential in writing our new album. I do know that I listened to Exploring New Sounds In HI-FI pretty heavily. His arrangements and instrumentation on this record are slightly more bizarre and esoteric than some of the other records that he's put out. This song, 'Bella Mora' features a wide variety of cymbals and bells from Greece and China and makes beautiful use of them in the absence of any brass instruments. For the last 15+ years, Esquivel has been one of my favourite recording artists of all time. It was absolutely mandatory that his pioneering use of stereo recording techniques, odd arrangement style and quirky melodies played a significant role in writing this record. If you haven't gone down the Esquivel rabbit hole, please do so and you will be busy for the next decade digesting this man's work.
 Las Grecas 'Bella Kali'
I first heard this song by Spanish gypsy group, Las Grecas sampled in a track by an artist known as Gonjasufi. I dug around for the original, and it led me to this beautiful LP by this female group. There's something incredibly haunting about their vocals and their backing band expertly captures an energy that I wish I heard more in music. It's got a trance-like nature to it that I wanted to imbue in Palace Of A Thousand Sounds. I wanted moments of our record to be hypnotic yet also aggressive at the same time.
Piero Umiliani  'Idolo'
One of the great library music masters, Piero Umiliani created a staggering amount of themed albums for his label Omicron. This song appears on a record called Preistoria which was a library record from 1968. He conjured themes of the stone age and sounds of early man. His use of menacing brass harmony was something that I really gravitated towards and wanted to bring that type of element into some of the songs that feature horn sections on the album. A repress of this record recently was made available so you know I snagged that as soon as I could!
The Fabulous Three 'Nightbird'
While I haven't done too much digging into this band itself, I am familiar with this track because of its interpolation by Menahan Street Band. The actual sonics and recording value of this song and Menahan's version were a goal post for me when creating the actual sonic palette of Palace Of A Thousand Sounds. The way that the drums sounded (specifically the kick and snare drum and how the bass guitar can be both felt and heard in that particular way) were very important to try to achieve from the production and mixing the side of things. Musically the overall groove and tempo of the song is again hypnotic— a characteristic that I wanted to surround myself with when creating this record.
Dawit Yifru 'Jemeregn'
Ethiopian jazz was a low-key factor in the last Whatitdo Archive Group release, leaning much heavier into it with this new album. Ethio-jazz has been something that I've that I've carried with me over the last 15 years as an immediate go-to, when picking out music to listen to. Discovering Dawit Yifru was a beautiful moment in my life, because that far away, distant production value that exists on this recording is something that I wish I could capture myself (it literally sounds like the microphones were in a whole other room!). This song is also an beautiful example of a scale known as Anchihoye. You'll notice the similarities in tonality between this song and the entirety of Palace. I had a wide set of rules put in place when writing the music, and incorporating a lot of the standard ethiopian scales like Tezeta, Ambassel and Anchihoye were part of the writing process. This song is a prime example of it being used in its most pure form.
Martin Denny 'Buddhist Bells'
This playlist would not be complete without including the man himself, Martin Denny, who took the beautiful lines of Les Baxter's Quite Village and single-handedly ushered in a new genre of music into American pop culture. Martin Denny was known for having a vast appreciation for all music and was one of the first people to use non-western instruments in his compositions. In this song, 'Buddhist Bells' you can hear him embarking into more eastern flavors. While the concept of Palace Of A Thousand Sounds was to ultimately create a modern take on an exotica record and show our love and appreciation for all global music, we stuck to a lot of the eastern European and Asian musical tropes that were more or less overlooked in comparison to Polynesian motifs at the time.
Eden Ahbez  'Eden's Island'
Eden Ahbez has definitely enjoyed a well-deserved resurgence in crate-digging popularity, mainly due to the new documentary and represses of his highly-acclaimed record, 'Eden's Island'. Eden himself was a bit of a mysterious person, famed for living underneath the Hollywood sign in Los Angeles. Idiosyncrasies aside, he was a brilliant songwriter, poet, philosopher and instrument maker. His record played a significant role in the demeanor of the album that we wanted to create. It had to be aggressive yet somber, and also patient and mesmerizing— a quality that Eden Ahbez effortlessly captures in his singular album