Shindig! 50th Issue, Party & Podcast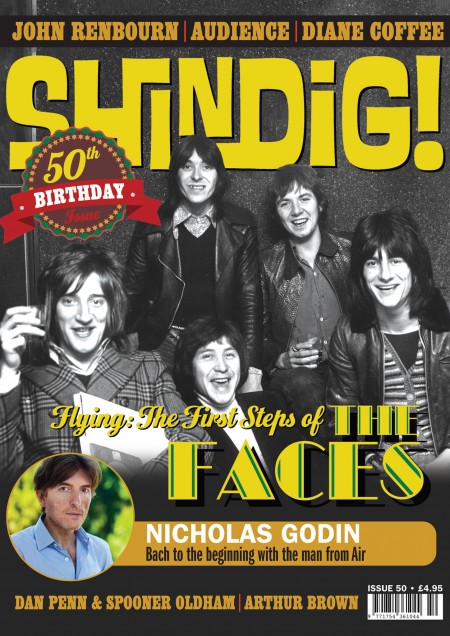 Shindig! 50th Birthday Issue
It's a big one for anyone; us particularly, considering what 2015 threw up. And here we are, alive and kicking at 50. The issue hits the shops on September 10th (when we will also unleash our Podcast with interviews and chat with TEMPLES, GHOSTBOX and WHITE FENCE recorded at Green Man). On October 8th we'll have a fabulous party at Rough Trade East in London's hip East End with THE PRETTY THINGS (sign up here).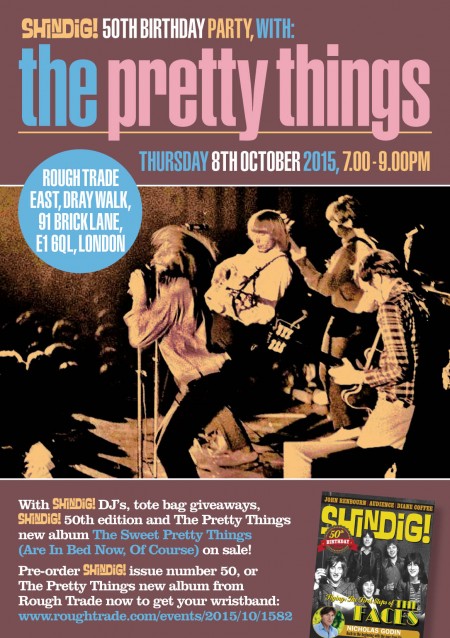 ---
Please enjoy our video preview of issue #50

starring…


THE FACES
Flying: The First Steps of a '70s rock institution
JOHN RENBOURN
The master guitarist in his own words
DAN PENN & SPOONER OLDHAM
Legendary southern soul songwriters
AUDIENCE
London art-rock favourites
ARTHUR BROWN
The God Of Hellfire reflects on 50 years of music
https://www.youtube.com/watch?v=b5hs3IDETcg
NICOLAS GODIN
Air man in fab Bach Off
DIANE COFFEE
Foxygen drummer's second solo album
ROBERTA FLACK
The First time
THE OPTIC NERVE
New York folk-rock
GRAVEYARD
Sweden's award winning rockers
SIMON LOVE
Potty mouthed brilliance


and much, much more!