Steve Cradock's Soundtrack To An Imaginary Movie
STEVE CRADOCK may be best known for his work with Ocean Colour Scene and Paul Weller, but his latest album, A Soundtrack To An Imaginary Movie, is a gorgeous jazz, folk and classical-influenced collection of instrumentals. In this exclusive interview with THOMAS PATTERSON, Steve discusses the making of the album and shares a stream
---
Shindig!: This new album is very different to your previous work. What was the genesis of this new direction, and were you surprised yourself to be making music in such a vein?
Steve Cradock: Well, it was the spring of 2020, nature was ruling for once and I would play to it all, this is how the first two tracks happened anyway. Meditation was the mood, acoustic guitar and piano the instruments of choice. I would record as soon as I had an idea, so real fresh, also repetitive. And I just loved the simple melodies.
S!: What were some of your influences? You're obviously playing around with sounds beyond those of typical soundtrack composers, such as folk and even neo-classical.
SC: I was reading Ashley Kahn's A Love Supreme, while listening to this great album, and also Fairport Convention's Liege And Lief. But while writing/recording I wasn't thinking about these things, just what was in front of my mind. It was spontaneous.
S!: Where and when did you record the album? There are some interesting guests on-board too – how did you choose who to round up for this project?
SC: At my home studio, called Kundalini Studios. Much of it in the summer of The Great Lockdown. I was lucky to have some great players to add to the mix, Nikolaj Torp Larsen who I met through The Specials, the late/great Brian Travers (this track was left over from an album called Peace City West), Jess Cox on cello, my wife Sally recorded a great piece of gong therapy, and my son Cass wrote a piece for his school exam, which I thought was really beautiful, also family friends Lila Levingston and Hugo Levingston. Tim Smart the great trombone player also added to the mix.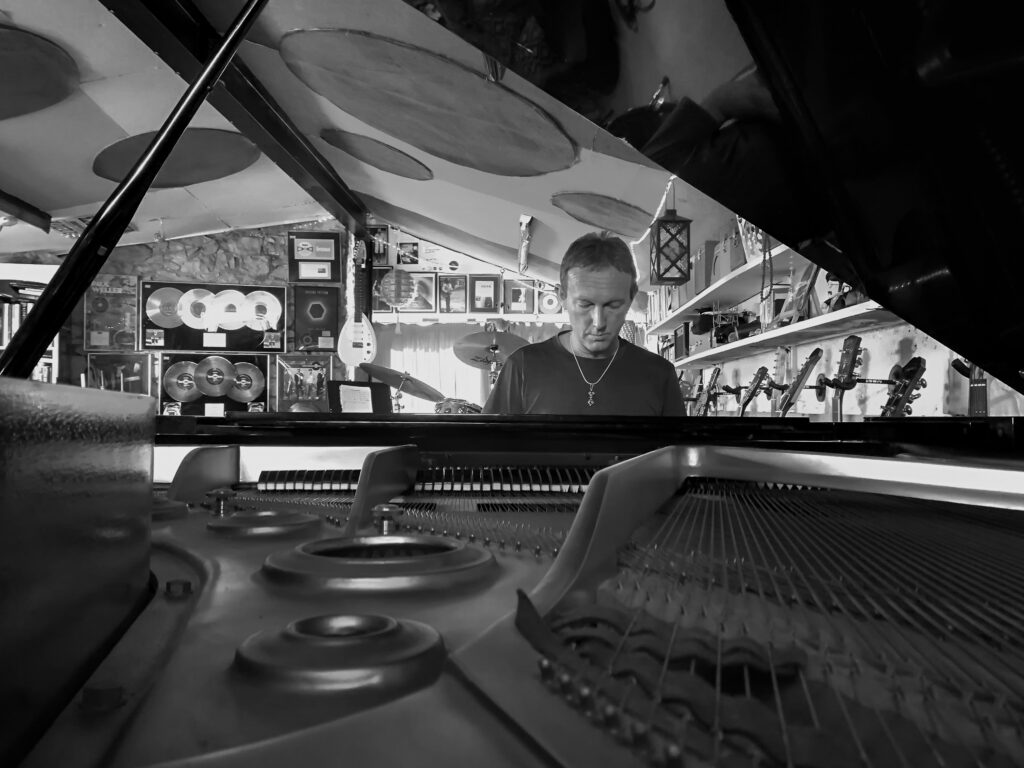 S!: Are you a film buff? What are some of your favourites, and would you like to compose the soundtrack to a real movie? If so, what kind of film and or filmmaker appeals?
SC: No not really, although my faves are Twin Town, Four Lions, Dead Man's Shoes!
S!: What's next for you? Will you continue any more experiments in this direction?
SC: A summer of magical shows with Paul, The Specials and Ocean Colour Scene.
S!: Do you know what the "imaginary movie" is, the title, plot etc?
SC: I don't, there wasn't one!
A Soundtrack To An Imaginary Movie is out on June 10th on Kundalini