This is a journey into vinyl sound… Record care and tips from Henley Audio – Accessorise your system
In the fifth of our monthly vinyl and audio column from the peeps at Henley Audio we look at how to complete your system
---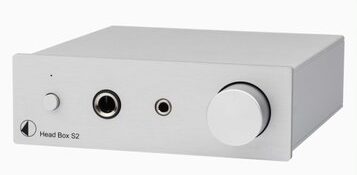 Headphone amplifier
£125.00
Fancy a private listening session? A dedicated headphone amp helps get the best from your cans. If your turntable has a built-in phone preamp, simply connect the deck to the headphone amp. If not, you'll need a phono stage coupled between the turntable and headphone amp.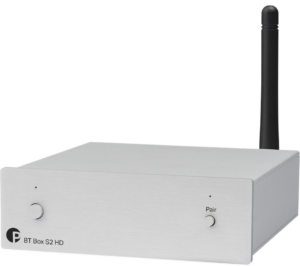 Bluetooth receiver
£169.00
The Box Design BT Box S2 brings wireless smarts to any hi-fi system. Connect it to your amplifier, and you can stream music – from the comfort of your desktop, laptop, phone, or tablet – to your set-up. Equipped with Bluetooth version 5.0, the BT Box S2 offers secure wireless connectivity, and its aptX HD compatibility means it can deliver 24-bit wireless HD audio with no wires attached.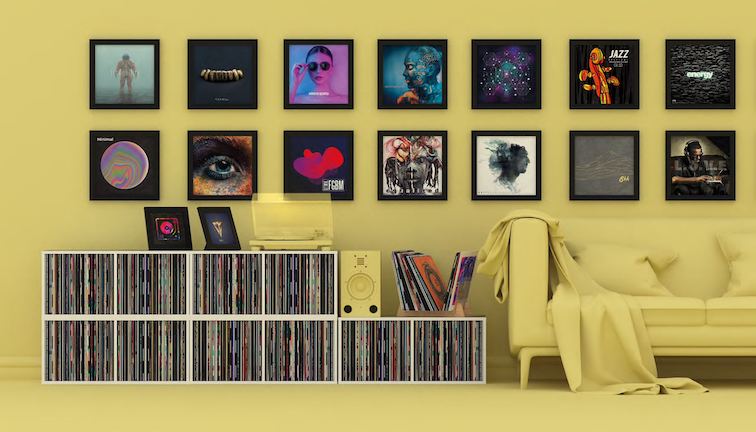 Vinyl cover display frames (x3) for 12″ records
£30.00
London Calling, or the Elvis original? Sgt. Pepper's Lonely Hearts Club Band? Unknown Pleasures? Which three covers would you put on display? Thankfully, the Glorious design lets you quickly swap out a cover, allowing you to hide Out Of The Blue when your cool mates come calling.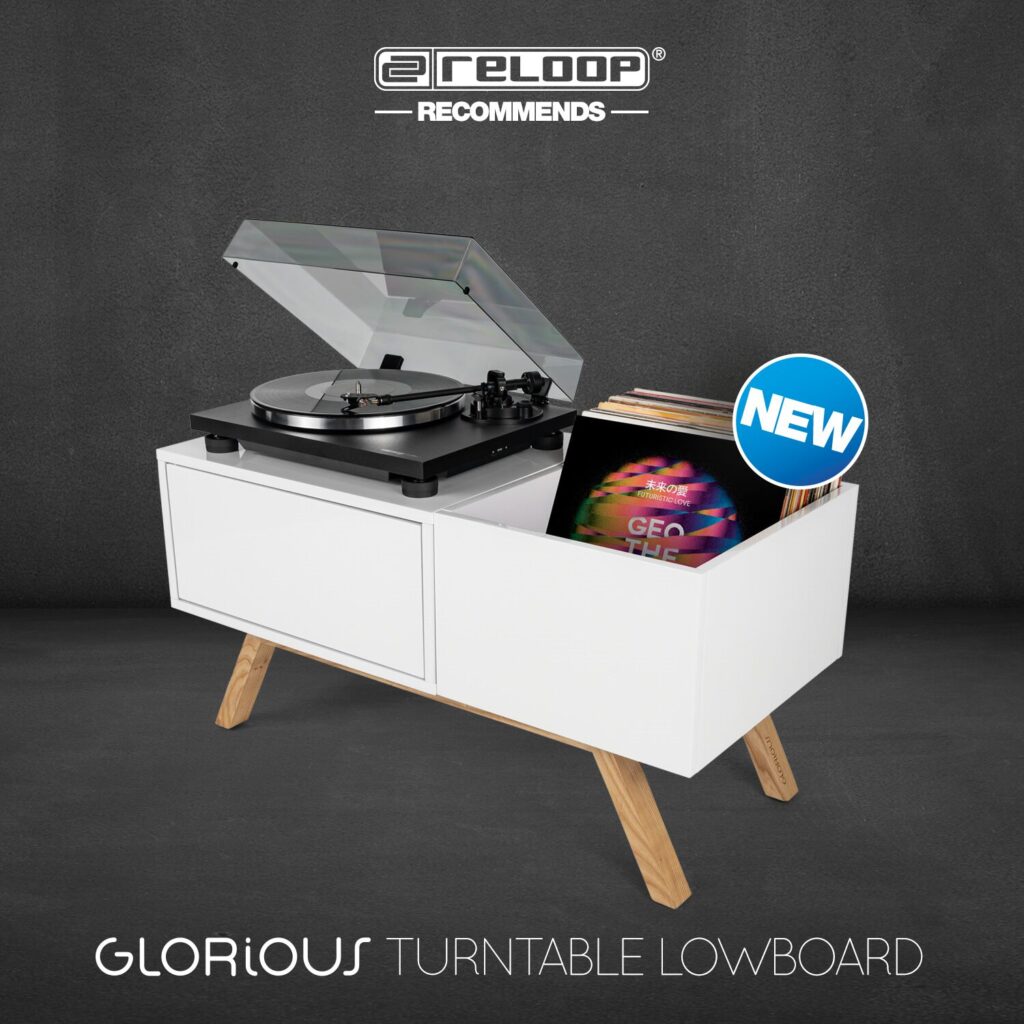 Vinyl system cabinet in a retro style
£199.00
The Glorious Turntable Lowboard provides a secure base on which to display your turntable. It also stores up to 130 records, houses your set-up's amplifier, and includes shock-absorbing rubber feet. Made of wood and channelling a '60s design vibe, there's a lot to dig here.
Stage 1 turntable mat
£60.00
A turntable cartridge picks up all vibrations – good and evil. The Lehmannaudio Stage 1 Turntable Mat, made from fine-grained cork, decouples the record from the ground, neutralising unwanted resonances and static charges. The result is improved sound, including more accurate bass performance.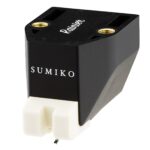 Moving magnet cartridge (and stylus)
£159.95
The cartridge houses the stylus (the tiny needle) and attaches to your turntable's arm. Several decks come with a fitted cartridge, so it's time to replace the stylus – listen out for a duller, deadened sound – consider an upgrade. You'll be surprised – in a good way! – at the difference a better cartridge makes.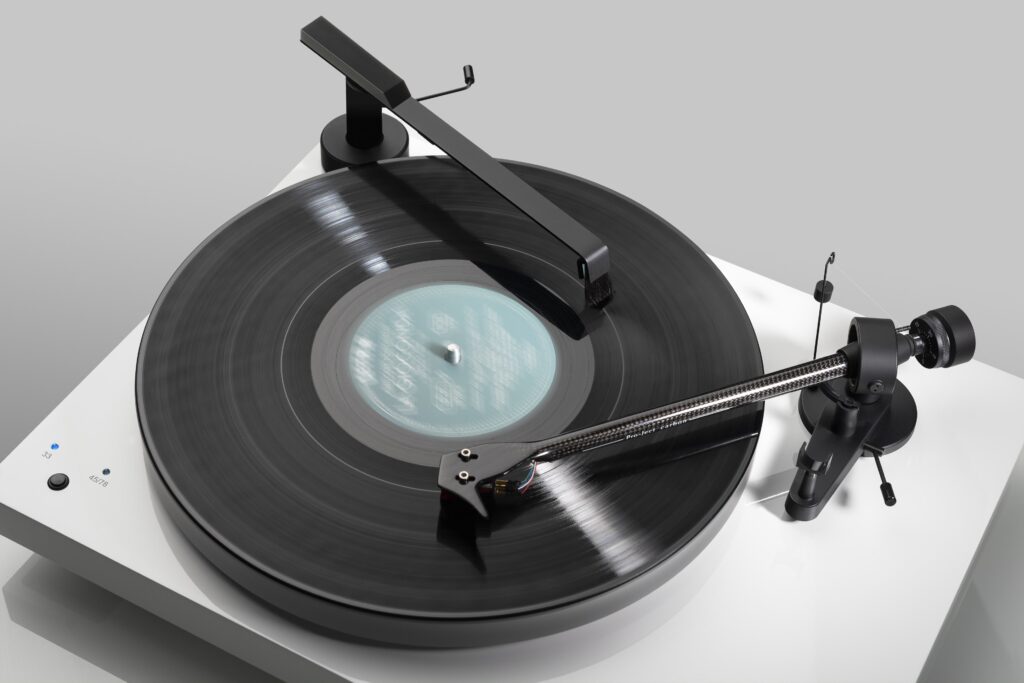 Cleaning brush
£90.00
Keeping your vinyl clean helps preserve stylus life and ensure the best sound quality – a win-win. The Sweep-It S2's soft brush cleans as the platter spins, so it requires zero effort from you, the listener. Pro-Ject crafts the uni-pivot arm from lightweight aluminium, and the heavyweight base sits securely on the turntable.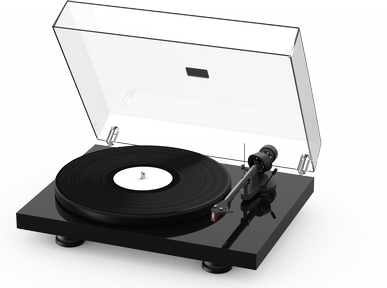 Pro-Ject Audio Debut Carbon EVO
Premium turntable
£449.00
With almost one million units sold, the Debut turntable is one of the world's best-selling hi-fi products. The first Debut launched in 1999, soon helping fuel the fires of the vinyl revival. This latest version is the best Debut yet, complete with eight hand-painted finishes, a one-piece carbon tonearm design, damped aluminium feet, and fitted with an Ortofon 2M Red moving-magnet cartridge.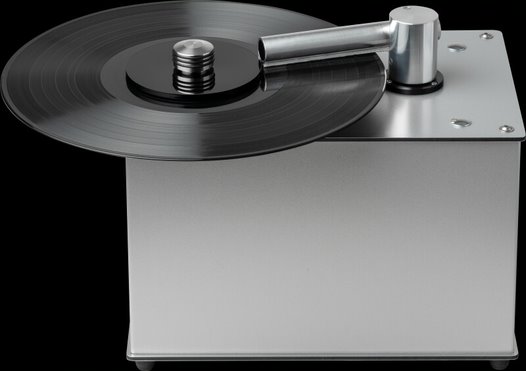 Compact, vacuum-based record cleaning machine
£349.00
Stylish record cleaning gear is a rare sight, but the VC-E is just that. This compact record cleaning system requires little space but makes a big difference to the sound of your vinyl library. Supplied with Pro-Ject's own environmentally friendly Wash-IT cleaning solution, its vacuum cleaning technology keeps your precious vinyl looking and sounding tip-top.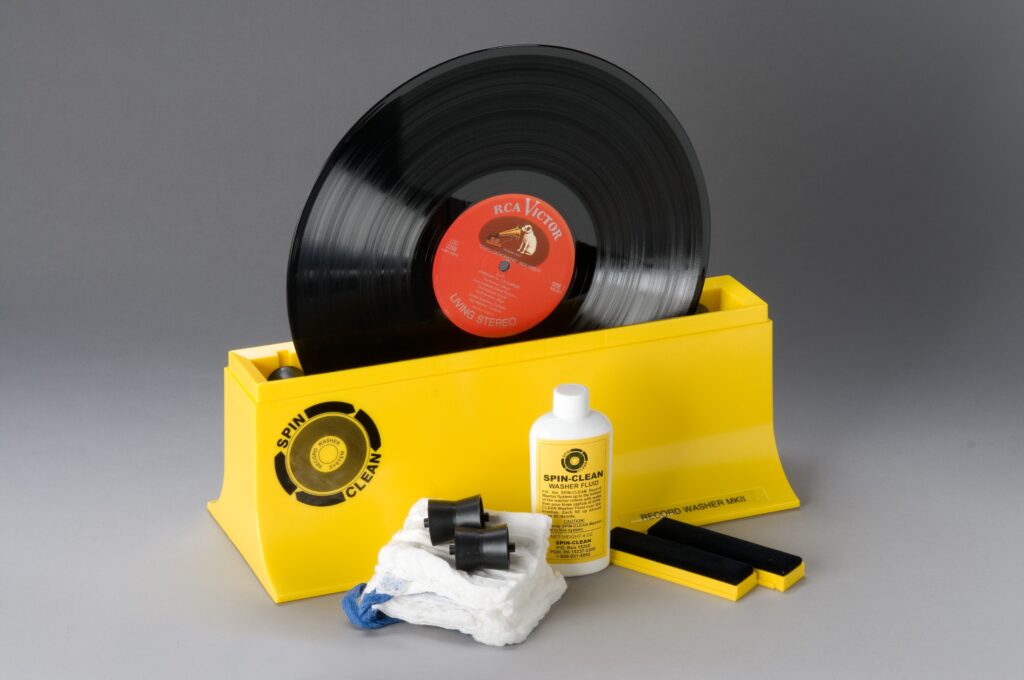 Spin-Clean Record Washer System Mk II
Manual record cleaning system
£79.00
Manufactured and hand-assembled in Pittsburgh, USA, since 1975, the Spin-Clean record cleaning system is a stayer. The price includes enough Spin-Clean special wash fluid to clean up to 700 records and reusable drying cloths. As the maker says, 'fill it, spin it, dry it'.
And don't forget that Editor-In-Chief Jon'Mojo' Mills swears by his Pro-Ject X2 deck and DS2 Phono Stage