This is a journey into vinyl sound… Record care and tips from Henley Audio – Completing your system
In the fourth of our monthly vinyl and audio column from the peeps at Henley Audio we look at how to complete your system
---
Your turntable is picked out and ready to rock, so it's time to complete your system. Vinyl spinners these days come in all shapes and sizes – some with more features than rhinestones on Elvis' jumpsuit! – so here is what you'll need to get that Jailhouse Rocking!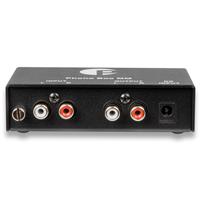 Love me Tender – Unless you want to have your ear next to the cartridge the entire time, you'll need a phono stage (or phono preamp) to look after the tiny, faint audio signal and convert it to a voltage strong enough for an amplifier. Big or small, phono stages come built into almost any of the other components on this list or as a standalone unit to be proudly kept separate for maximum signal purity.
Stop, Look and Listen – Bringing that signal up to a listenable volume is the amplifier's job. Doing what it says on the tin, an amplifier boosts the signal further, enabling you to drive (power) your speakers properly. If your space/budget allow, keeping the Power Amp and Pre Amp separate means less potential "cross contamination" of electrical signals. But it also means two boxes rather than one.
Big Boss Man / Hard Headed Woman – If your space/budget is limited by a significant other (as with many enthusiasts worldwide!), consider an Integrated Amp. Bringing the previous two steps back into one box, the Integrated Amp saves space (and cables), allowing for a neater and possibly not-so-"how much?!"-inducing set-up!
Don't Cry Daddy – So, you're sat there with several hi-fi units ready to go, but you've forgotten cables! Before you shed a tear, check your packaging. Hi-fi kit often comes with basic wires included. If not, then you can pick them up relatively cheaply from most electronics shops.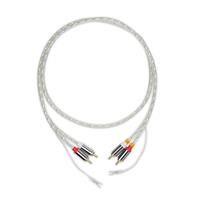 Shake, Rattle and Roll – Possibly the final step in getting your walls rumbling with aural gold, the speakers are often the biggest and most important-seeming part of the system. True to the #3 ethos, passive speakers take only the signal given to them to produce sound, not introducing more electronics in the box and keeping things pure.
Are you Lonesome Tonight? – If you are after a genuinely minimal system footprint, then try active speakers. With just a turntable and a pair of speakers needed (the speakers themselves house the amplification), your shelves will have plenty of room for more physical music. Powered speakers will need to be plugged into the mains, though, so keep that in mind.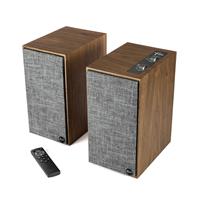 Fools Rush In – Doh! More cables you've overlooked! If using active speakers, you may need to connect the speakers to each other and your system. Sometimes cables are supplied, sometimes not, but thankfully basic speaker-wire will do the job just fine, at least until you're ready for an upgrade.
Unchained Melody – At this point, it would be a shame to crank up the volume and have vibration courtesy of speakers jiggling the turntable tonearm around, ruining the sound. A great way to combat this is to unlink the playing surface entirely and use dedicated speaker stands. This way, vibration is transferred to the ground, and your entire system is no longer chained together.
Hound Dog – If, as well as playing vinyl, you want to fetch all those juicy tracks from your computer or phone to play through your system, consider Bluetooth compatibility. This is a whole rabbit hole of info, but in general, you'll need either a Bluetooth transmitter or receiver in your set-up. Talk to your local hi-fi retailer to find something that'll play ball with your gear.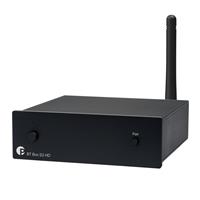 Return to Sender – When it's time to reap all the rewards for your efforts, there is nothing better than having a supremely comfortable listening chair in which to sit and enjoy. Play with placement as sound can be directional and fickle, but once that music finds your ears in the "sweet spot", it can be sublime!
All of the gear mentioned is distributed by Henley Audio. 
And don't forget that Editor-In-Chief Jon'Mojo' Mills swears by his Pro-Ject X2 deck and DS2 Phono Stage