Electric Eye's new LP 'Horizons'
Neo-psych rockers ELECTRIC EYE are back with their finest album to date. In this online exclusive, ELVIS THIRLWELL uncovers the band's Scandinavian charms
---
There's nothing like a change of scene to set creative juices flowing. To demo what would become their fourth LP, Norwegian psych-rockers Electric Eye shacked up in a lighthouse on the remote island of Utsira; it's situated an hour's choppy boat ride from the coastal town of Haugesund where the band spent their youth. What once backdropped many a school trip or family holiday now fuelled an immersive, week-long session of brainstorms and experiments.
Breaking only for meals and the odd head-clearing island stroll, the band would jam through the day then appraise their work each night. Wall projections of undersea documentaries by Jacques Cousteau and Werner Hertzog flickered as they played to further embed the group into their oceanic surroundings.
Guitarist/vocalist Øystein Braut describes this seclusion with dewy-eyed reminiscence: "The view there is amazing. When you sit in [the lighthouse], all you can see is ocean. It makes for pretty epic inspiration.
"It's a cool thing, having all this time.You're off the grid, and there's nothing happening. You go into this really intense bubble. It's a relaxed, safe environment to just throw out all these ideas, knowing maybe half of it will be pretty bad, and maybe 10% will be cool stuff to work with more."
Polishing these Utsira tapes in the Bergan studio of legendary Norwegian producer Sir Dupermann (aka Jørgen Træen), the resulting Horizons LP plunges the listener into a deep sea voyage evoking the ocean's infinite mystery in all its awesome dread. Sixties-styled keyboard blips, Frippian guitars and tremulous vocals fed through Leslie microphones – a direct nod to Black Sabbath's 'Hand of Doom' – all feed into the watery textures that come to define the record.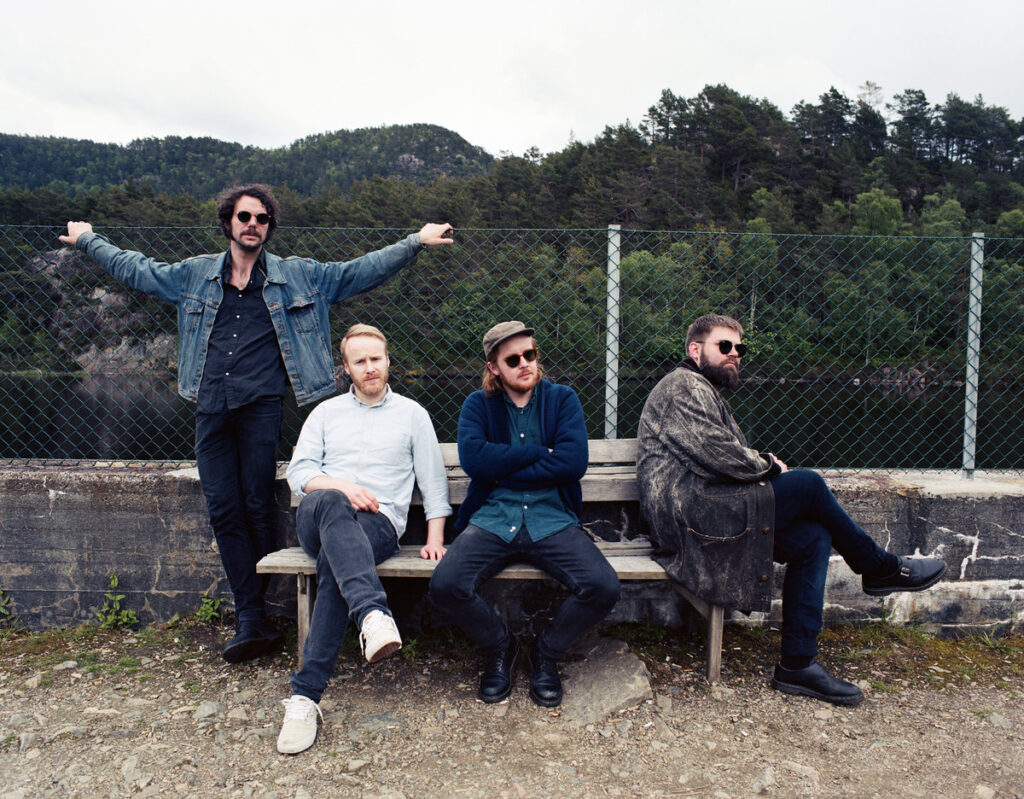 While channeling the weird atmospherics of early Floyd and the propulsive drive of '70s Krautrock, there's a distinct Scandinavian charm here; the conceptual prog of Bo Hansson and the melancholic folk tradition Norway – often inspired by region's dramatic landscapes – too informs the music's genetic make-up.
Now back with the prestigious Fuzz Club label after almost a decade's absence, Electric Eye's latest outing delivers what might be their finest and most cohesive yet.
Horizons is out now on Fuzz Club