Turntables: What to look for
If you like your music old-school and you love listening to records – a turntable could be perfect for you. However, with so many options to choose from which one is right for you? Here is what to look for when picking your new turntable
---
It is important to know your budget when buying a new turntable as prices can vary. Once you have established your budget you can take your pick of the turntables in your price range.
You can get some of the best models and brands within a lower price bracket. If this is your first turntable and you are getting one to experiment with, it is advisable to go for one with a slightly lower price tag. Doing this allows you to explore your options before committing to a turntable in a higher price bracket.
However, if you wish to choose a more expensive option – go for it. This piece of equipment will last you a lifetime and, it's worth spending more to make it special.
Bluetooth
When choosing a Bluetooth turntable, you can choose for it to be Bluetooth-In or Bluetooth-Out.
A Bluetooth-In turntable is when the signal enters into the record player, giving you the option to connect your smartphone or MP3. Once you have wirelessly connected, you can play your music through the internal speakers of the turntable.
A Bluetooth-Out turntable allows you to connect your wireless headphones or speakers to your turntable and listen to the music externally.
Design  
Technicality aside, your choice of turntable design is down to personal taste. Retro turntables are proving to be a timeless choice. Whether your house has a retro style or not, a retro turntable would suit it perfectly.
Placing a turntable in your living room could act as a stunning centrepiece and conversation starter. Perhaps you want to keep it somewhere private like an office, music room or bedroom? Wherever you keep it, it'll be a showstopper.
Retro and modern turntables come in a variety of styles so, you are sure to find one to suit your taste.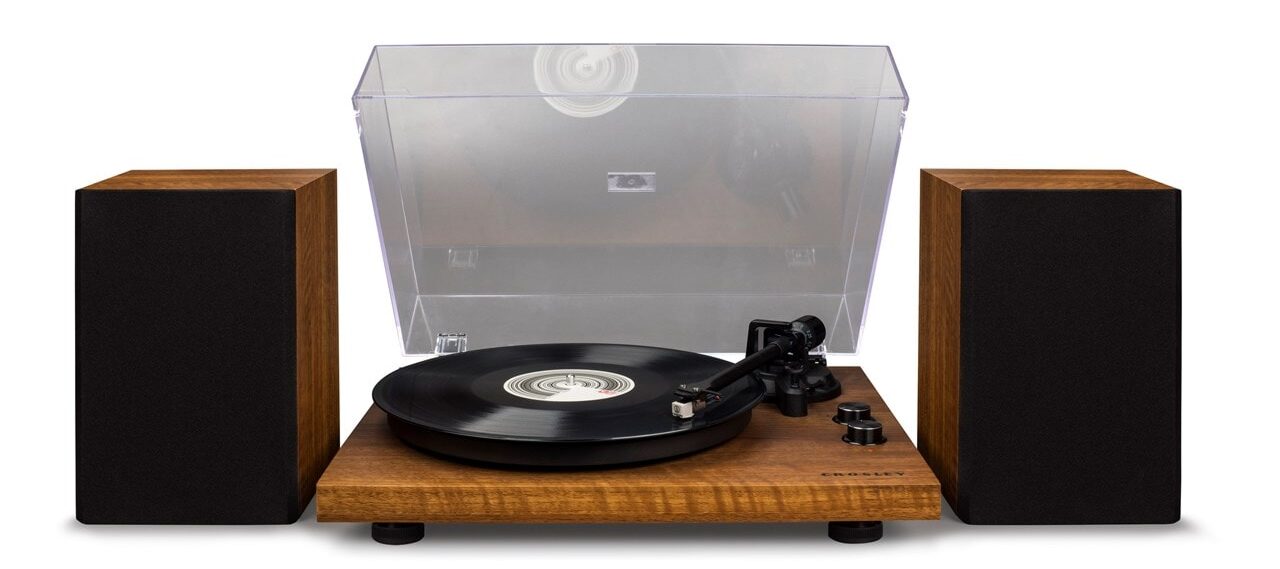 Suitcase turntable 
Another style consideration is whether you would like a suitcase turntable or not. Suitcase turntables look incredibly stylish and have proven extremely popular in recent times.
Suitcase turntables don't only look stylish, but they are also portable. So, if music is your passion and you can't stand the thought of leaving your precious turntable at home – this is the option for you.